Vietnamese textile exports set to rise amid global trade tensions
Vietnam's textile manufacturing industry is on the rise, fueled by free trade agreements like the historic Comprehensive and Progressive Agreement for Trans-Pacific Partnership.
Vietnam's textile manufacturing industry is on the rise, fueled by free trade agreements like the historic Comprehensive and Progressive Agreement for Trans-Pacific Partnership.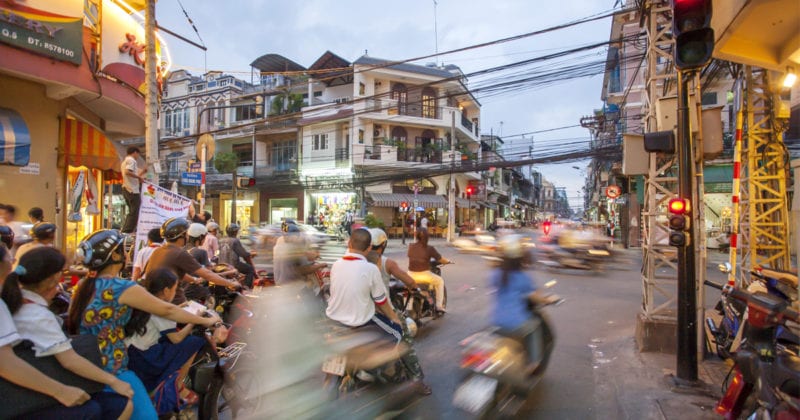 As the world grapples with the effects of the escalating trade war between the United States and China, one nation is benefiting from it: Vietnam.
The Southeast Asian country, famously known as the "Land of the Ascending Dragon", is reaping the benefits of the trade diversion as the world's two largest economies look elsewhere in search of alternative sources for imports.
A market report by Japanese banking group Nomura suggests that Vietnam is by far the largest beneficiary of the redirection, with a 7.9 percent boost expected for its gross domestic product (GDP).
An increase in U.S. imports, however, is not the primary reason Vietnam is slated to become a manufacturing powerhouse.
Pushed by rising labor costs in China, global retail giants have shifted textile and apparel production activities down south in recent years, while ongoing trade tensions have given a stronger impetus for manufacturers to act quickly.
To date, Vietnam has attracted over 6,000 textile manufacturing companies that employ some 2.5 million people combined.
And the numbers are set to rise. The Vietnam Textile and Apparel Association expects textile manufacturing to grow about 10 percent this year to hit US$40 billion (€35.74 billion) by end 2019 — which would propel the nation into the ranks of the top three exporters of textiles and garments worldwide.
Vietnam's promise
Vietnam's renaissance in manufacturing while other countries are seeing a slowdown goes beyond China and its role as a push factor.
Foreign companies are turning to Vietnam to leverage its low labor costs and proximity to key markets, which makes it an ideal hub for textile manufacturing.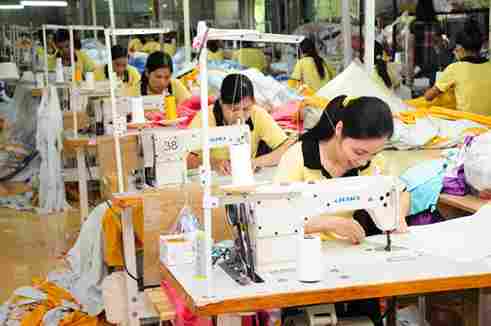 "The geographic location is important. Vietnam is highly connected to China on the northern side, which makes the supply of raw materials quite easy for manufacturing, and through the South China Sea and Pacific, it's also connected to North America," said Shoeib Reza Choudhury, Country Manager & General Director, DHL Express Vietnam.
But perhaps the biggest carrot for manufacturers comes in Vietnam's promise of free, open trade — a big draw given the increasingly uncertain global economic order.
Ho Chi Minh City Investment and Trade Promotion Centre (ITPC) director Pham Thiet Hoa believes that Vietnam's garment and textile sector is set to expand its market share globally as it taps on free trade agreements (FTAs) to become "a manufacturer of the world's established brands".
He noted that more international buyers were, in fact, sourcing products from Vietnam because supply chains for locally made products had improved and the country had participated in more FTAs, including the highly anticipated Comprehensive and Progressive Agreement for Trans-Pacific Partnership (CPTPP).
In January 2019, the agreement came into full force, removing duties on 95 to 98 percent of tariff lines, including footwear and textile exports.
"The CPTPP helps to reduce import tariffs on textile and garment products to several markets. It will also help to attract investment into Vietnam, which will help the country build up a stronger supply chain for the textile and garment industry," explained Raymon Krishnan, Director of Corporate Advisory at Asian Trade Center.
"Compared to other big textile exporters such as China and India, this is a huge advantage that Vietnam enjoys."
Nguyen Thi Thu Trang, Director of the WTO and Integration Center at the Vietnam Chamber of Commerce and Industry, added that the CPTPP will also help Vietnam access new markets it has not yet signed bilateral trade agreements with.
The CPTPP is expected to boost Vietnam's export turnover by 4 percent — with CPTPP member countries becoming its second largest export market after the US — and lift the economy by 1.3 percent.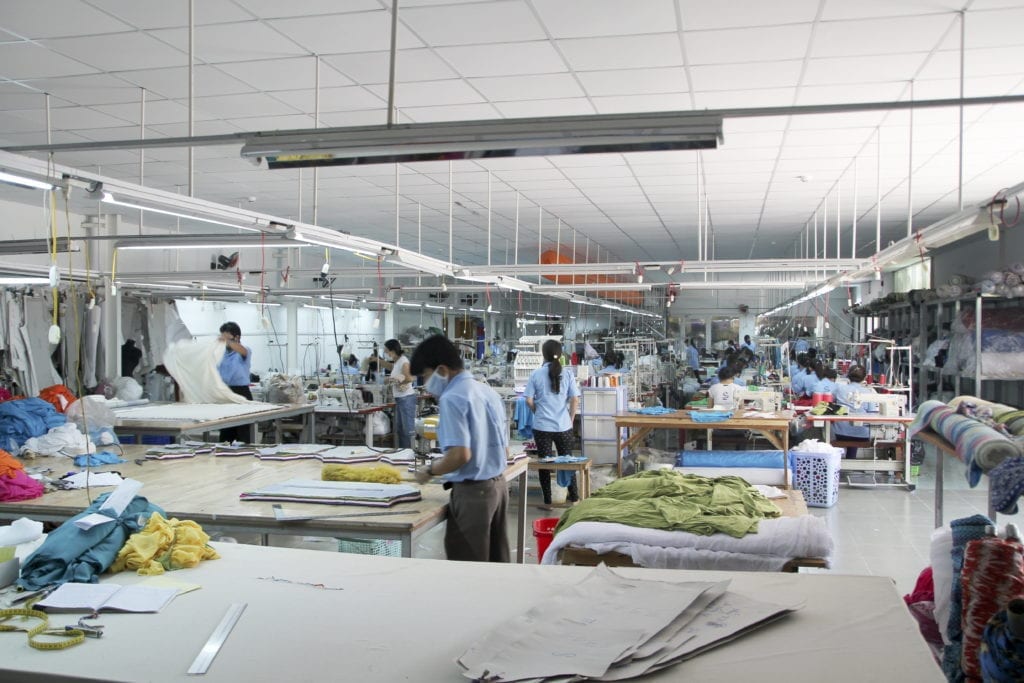 Other trade agreements like the EU-Vietnam Free Trade Agreement (EVFTA) are also playing a pivotal role in attracting investment and driving textile sales in Vietnam.
The EVFTA, which will remove tariffs on more than 99 percent of Vietnamese exports to the European Union (EU) and vice versa, is expected to bring in more orders from established international apparel brands when ratified in 2019 or 2022.
Smoothing out the knots
Globally, the textile market is projected to reach US$1.23 trillion by 2025.
The rising demand means textile manufacturers are inevitably facing several challenges. In Vietnam, one pressing problem has been the industry's heavy reliance on imported raw materials.
Raymon pointed out that Vietnam imports 99 percent of cotton and 70 percent of the fiber used in textile production.
"In general, 80 percent of material supply for textile and garment production in Vietnam comes from overseas," he said, citing local resistance to building manufacturing plants for textile supplies on the back of environmental pollution concerns, and low domestic cotton production.
In addition, much of the textile industry remains reliant on raw material imports from non-CPTPP member countries such as China. This means that companies may not be able to fully enjoy tax incentives of the CPTPP, given that textile products must be made from CPTPP-originating materials.
The key here is to roll out massive transformations in the supply chains.
"This is a huge problem that would require time and resources to fix. The solution to this problem would result in a transformation in the supply chains that are attached to the textile industry in Vietnam and their major investors," observed Raymon.
Still, firms like TNG Investment and Trading Joint Stock Company, the biggest exporter of apparel products in the northern province of Thai Nguyen, are prepared to make changes so they can capitalize on the CPTPP. They have switched to importing raw materials from CPTPP countries and built a factory to produce its own feedstock.
By tackling the current challenges head-on, Vietnam's textile industry will then be able to move up the value chain and, in turn, fully reap the rewards of free trade deals.