MORE FROM THIS COLLECTION

How Cambodia is rebuilding its economy for the post-pandemic future
Ongoing fiscal support, new trade deals, and increased FDI inflows may spell a return to economic health for Cambodia.
Ongoing fiscal support, new trade deals, and increased FDI inflows may spell a return to economic health for Cambodia.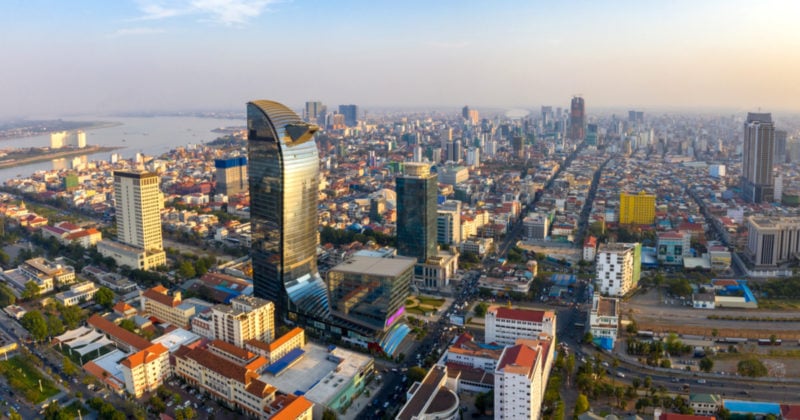 The prolonged fight against the Covid-19 pandemic has inflicted a hefty economic toll on countries. Triggered by the collapse of global economic output amid pandemic control measures, global growth contraction for 2020 is expected to hit 3.5 percent, according to International Monetary Fund (IMF) estimates.
While new vaccines were successfully rolled out toward the end of last year, the resurgence of cases and emergence of new virus variants continue to foster economic uncertainty.
In Cambodia, likewise, the fallout from the pandemic has dampened growth, though it is taking steps to steer its economy out of the crisis.
"Cambodia's economy has been directly impacted by the pandemic and is projected to contract by 2 percent in 2020. Key sectors have been heavily affected especially tourism, manufacturing exports and construction, which collectively account for more than 70 percent of the country's GDP growth," shared Prayag Chitrakar, Country Manager, DHL Express Cambodia, on the impact of Covid-19.
Tourist numbers have plunged with foreign arrivals dropping 74 percent to 1.2 million between January and September 2020, down from 4.8 million in the same period in 2019.
Global supply chain disruption caused by the pandemic has also adversely affected Cambodia's export market, especially for top export items such as garments, textiles, footwear and electrical parts. Simultaneously, a fall in foreign direct investment (FDI) has slowed the boom that was fueling growth in its construction and real estate sectors.
Fostering a return to growth
But could a restrained recovery now be on the way? The latest research from the World Bank predicts that slow tourism recovery may weigh down growth for the first half of 2021. However, it may strengthen in the second half as vaccines become more widely available and consumer confidence improves.
Cambodia's openness to trade is another factor that will likely spur recovery. According to the DHL Global Connectedness Index 2020, which measures the development of trade, capital, information, and people flows, the kingdom ranks as the 46th most globally connected country — a relatively high ranking for a lower-middle income country.
"Maintaining trade accessibility continues to be critical in encouraging foreign investment in the country. The free trade agreements on the horizon will likely unearth new growth opportunities for the country's key sectors, which will be essential in getting the economy back on track this year," added Chitrakar.
With continuous domestic and foreign support in the following areas, there is room for optimism that the year is shaping up to be a positive one for the Cambodian economy:
1. Ongoing fiscal support
Government intervention is likely to be a major factor underpinning Cambodia's return to economic health. Since April 2020, the government has supported the economy by introducing a broad package of fiscal stimulus measures designed to aid recovery as the pandemic recedes.
This unprecedented direct support — accounting for 5 percent of GDP so far — has included US$1.16 billion (€0.95 billion) in equity injections and loan guarantees, development spending, tax relief for hard-hit businesses, and more.
Phnom Penh doubled down on that approach in December 2020, when it announced a fresh round of measures to boost local production capacity for export and return the economy to normal. These include extending financial aid to suspended workers in the textile, garment, and apparel sectors, which together account for over 80 percent of Cambodia's total exports and 16 percent of GDP.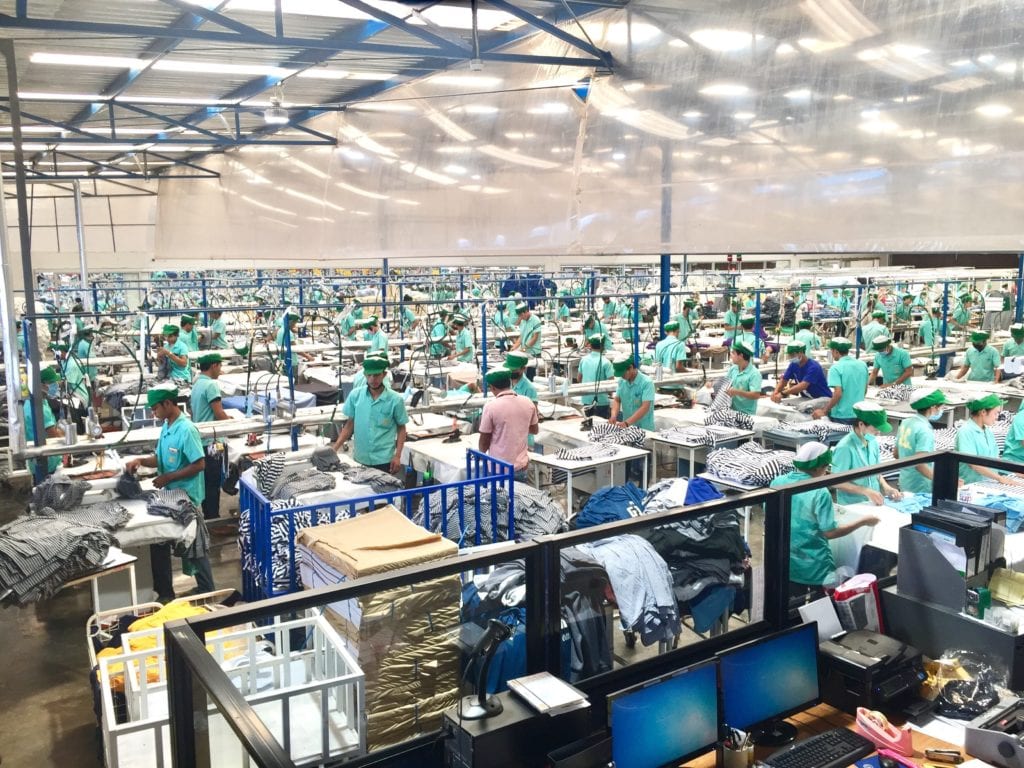 In the hard-hit tourism industry, the government is also extending monthly tax exemptions for hotels, guesthouses, travel agents, and restaurants operating in selected provinces, amongst other measures.
At the same time, the National Bank of Cambodia is allowing banks and financial institutions to continue loan restructuring until mid-2021.
2. New trade opportunities
One other area the kingdom is counting on for its recovery is the forging of stronger trade ties, especially through the latest free trade agreements (FTA) it has signed, or is negotiating for.
These include the China-Cambodia FTA, Cambodia's first bilateral trade agreement, which is expected to take effect early in 2021. China is Cambodia's largest trading partner, accounting for 23.6 percent of its total trade in 2019. The agreement covers some 300 products and will help place Cambodia's agriculture, agro-processing, and manufacturing sectors in a stronger position to export to the Chinese market.
Then there is the upcoming Cambodia-South Korea FTA, which is in its final stages of negotiations. This is expected to boost key exports to South Korea, including garments, footwear, travel goods, rubber, medicines, agricultural products, and electronic equipment components.
On a regional front, the newly established Regional Comprehensive Economic Partnership (RCEP), which creates the world's largest trading bloc, is also expected to boost economic confidence across Asia substantially.
"RCEP will allow Cambodian products to be sent around 15 markets, creating significant opportunities for garments, footwear and agricultural products into major markets like China, South Korea, Japan and Australia," said Dr Deborah Elms, Founder and Executive Director of the Asian Trade Center.
"While Cambodia currently has access to these markets through ASEAN agreements, the RCEP should be easier to use and allow greater integration across all of Asia," she added.
According to the World Bank, the agreement alone could increase Cambodia's exports to China by 23 percent.
3. Growth in FDI inflows
Foreign direct investment (FDI) is also looking promising for 2021. The largest share of FDI inflows to Cambodia comes from China, with the bulk of investment going to key sectors such as garments, construction (especially large infrastructure projects), electric and electronic components, agriculture, mining and energy, coal and tourism.
Over the past decade, China has positioned itself as an important economic partner for Cambodia to expand its regional influence. FDI inflows from China reached US$860 million (€701 million) in the first 11 months of 2020, up a whopping 70 percent year-on-year. Given the strong indications that China is set to grow in 2021, Cambodia will also be poised to gain.
Other major sources of FDI include Korea, the UK, Malaysia, Japan and Hong Kong. Similarly, the largest share of committed investment from these countries goes to the garments, construction and infrastructure sectors, followed by tourism and agriculture.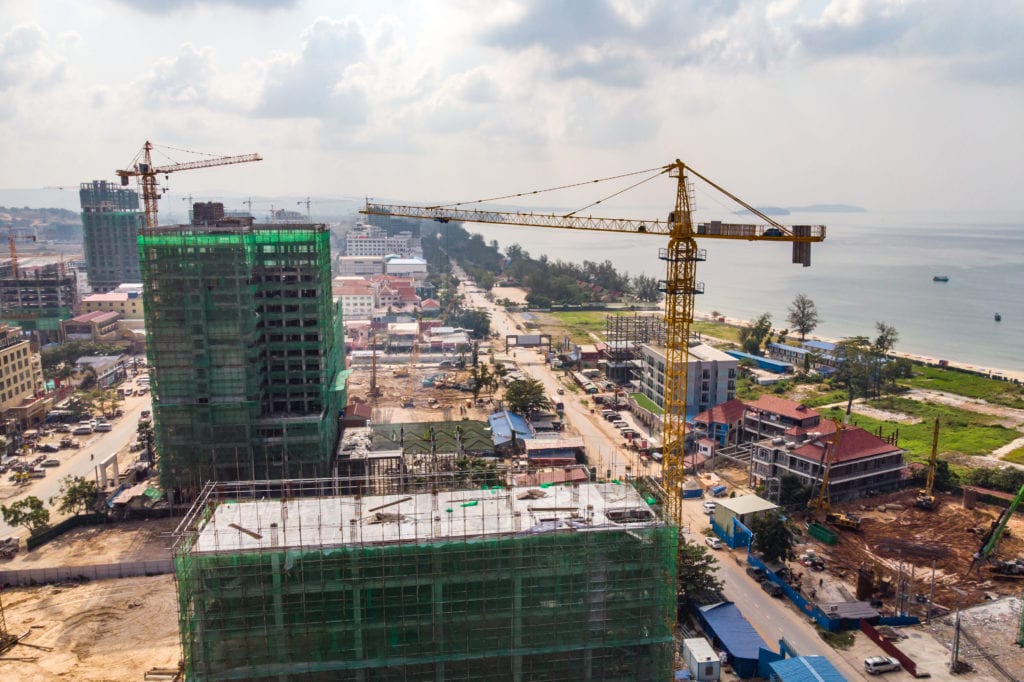 Recent World Bank research found positive signs that across the board, FDI inflows are returning, likely attracted by the existing and potential FTAs. In the agricultural sector, for example, total approved project values financed by FDI from a range of countries increased nearly threefold to US$100 million (€81.5 million) in the first seven months of 2020.
Brighter future
Looking ahead, the challenge for the kingdom is whether it can maximize these investment and trade deal opportunities to ensure a robust recovery from the Covid-19 crisis.
In Elms' view, that may require some government reform. "Cambodia will need to ensure that domestic rules and regulations are as simplified as much possible.  Companies that are looking for new sourcing locations to diversify risks and new ways to build Asian supply chains have a lot of options.  They prefer to locate in markets that are easy to do business with clarity on rules," she said.
Addressing these issues will leave Cambodia better positioned to harness its significant competitive advantages, including relatively low labor costs and the fact that it is a highly open and accessible emerging market.
This way, when the pandemic eventually subsides, the country's new opportunities will not only lend a fillip to its economy, but also embed it deeper into the global trade system.
This article was first published on The Business Times.