MORE FROM THIS COLLECTION

Singapore ranks second in global connectedness
The DHL Global Connectedness Index 2022 highlights how the city-state's rapidly transforming logistics sector is boosting the country's status as a world-leading logistics hub.
The DHL Global Connectedness Index 2022 highlights how the city-state's rapidly transforming logistics sector is boosting the country's status as a world-leading logistics hub.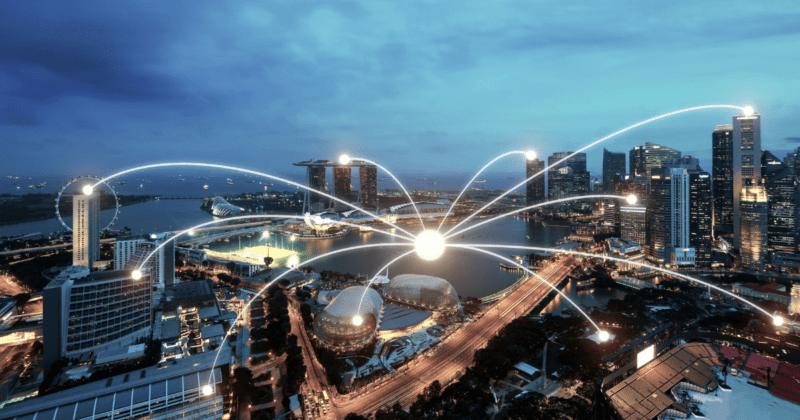 Rising geopolitical tensions, punctuated by successive shocks including the pandemic, trade conflicts, and Russia's ongoing war in Ukraine, have strained the ties that connect countries around the world.  
Singapore is not immune. A commitment to openness and connectivity has long been hallmarks of the city-state, and key to its success as a global logistics hub. But high inflation, driven by the Ukraine war, is contributing to rising costs across the country. The impact of US–China tensions, which is increasing disruption to industries, jobs, businesses, and workers, is making growth uncertain. 
New research from the DHL Global Connectedness Index (GCI), which was launched recently in 2023, revealed that Singapore is also proving remarkably resilient in upholding its role as a world-leading connected hub. "The country ranks second out of 171 countries in the DHL Global Connectedness Index 2022, which measures the international flow of trade, capital, information, and people. Singapore is also an outperformer in terms of 'depth of connectedness,'  which is a measure of how much of a country's flows are international rather than domestic," said Christopher Ong, Managing Director, DHL Express Singapore.
But can Singapore continue to adapt to fast-changing global forces? What are the critical resilience factors at play that have so far contributed to the city-state's connectivity success?
Boosting information flows
One way Singapore has strengthened its integration into global markets is by boosting its capacity to capitalize on its flow of data and information. 
Data flows don't just transmit streams of potentially valuable information and ideas – they also enable the movement of goods, services, finance, and people. Recognizing this, the Singapore government has prioritized the digitalization of its logistics industry, a key pillar of the economy that contributed US$7.5 billion or 1.9 percent of GDP in 2020. Its Logistics Industry Digital Plan, for example, provides a step-by-step guide on the digital solutions small and mid-sized enterprises (SMEs) can adopt at each stage of their growth.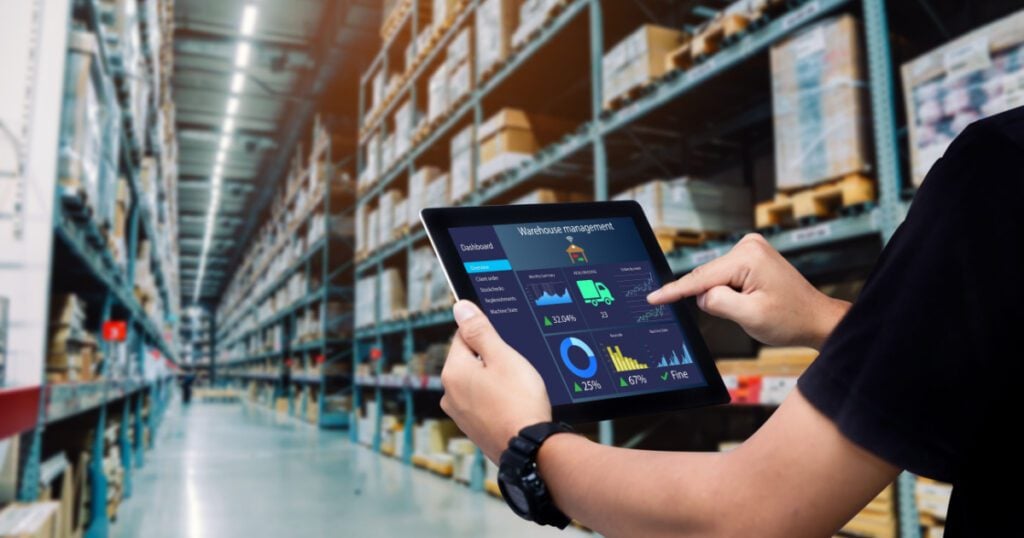 Transforming the logistics sector is also a major component of Singapore's national artificial intelligence (AI) strategy. This supports businesses to research and deploy innovative solutions harnessing AI that can enable greater competitiveness and connectivity. Such solutions include intelligent freight planning, for example, where companies optimize freight movement for greater business productivity and traffic efficiency. 
The country is also modernizing its urban logistics system that keeps goods running smoothly from its ports, airports, and land checkpoints to warehouses, stores, and more. The government uses data and analytics to better understand delivery patterns and identify linkages between key industries and logistics or transportation facilities. This allows it to create localized distribution centers of offside consolidation centers that can help reduce vehicle trips and distances.  
The same approach is being applied to the development of a new megaport at Tuas, the first phase of which opened in late 2022. The port is designed to harness advanced technologies such as AI and the Internet of Things in a bid to further enhance Singapore's capability to serve as a transhipment hub for the world's trade flows. Mining the information flows that these technologies enable, the megaport is deploying smart sensors to detect shipping anomalies such as piracy and using data analytics to predict traffic congestion spots.  
Leading in international logistics digital standards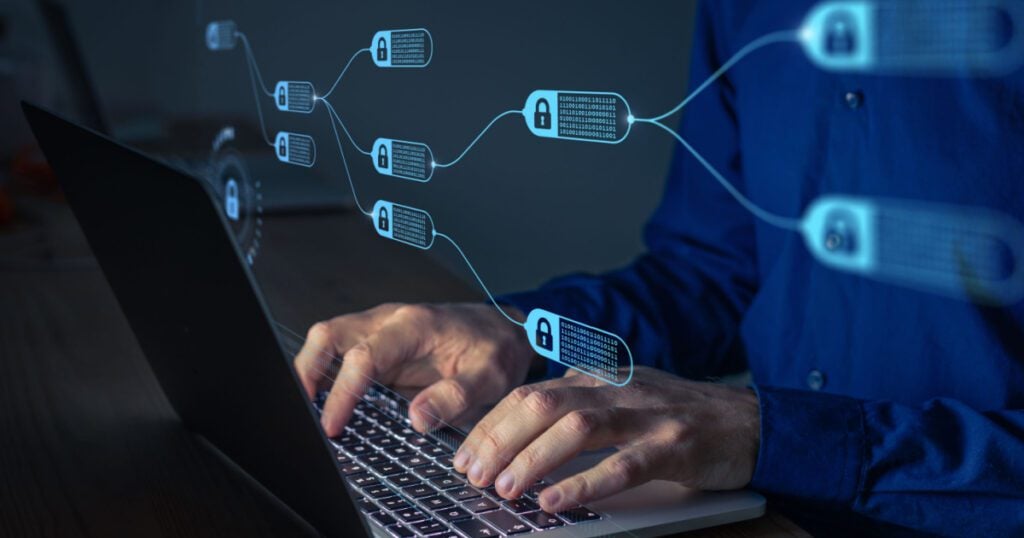 At the same time, Singapore has been working to position itself as a leader in international digital standards in logistics and trade. For example, it was the first country to adopt the Model Law on Electronic Transferable Records (ETR), established by the United Nations Commission on International Trade Law.  
In 2021, it launched TradeTrust, a blockchain-based maritime trade platform designed to accelerate the digitalization of cross-border trade processes. The country is working to persuade various trade partners, including the U.K., to adopt the platform as a common framework for ETR.  
Singapore is also ramping up its cybersecurity capabilities to protect its trading partners globally and ensure that cross-border data flow is secure. In 2021, for example, the country signed the world's first digital-only trade agreement through the Digital Economy Partnership Agreement with New Zealand and Chile to strengthen this aspect. Here, Singapore aims to develop international frameworks to support businesses engaging in cross-border digital trade and e-commerce. 
"Standardization, be it offline or online processes, is the key to a seamless cross-border connection for trade. With it, the potential exponential growth for e-commerce can only increase," added Ong.
Encouraging the flow of people by cementing trade partnerships
But how does Singapore stack up when compared to other Asia logistics hubs? Hong Kong certainly has strengths in its favor, including physical proximity to the Chinese mainland. Other factors, however, are currently impeding its progress, including an acute labor shortage.  
Other potential rivals include Vietnam, which is hoping to convert its Red River Delta area into a hub for the wider region. But this also has critical challenges, including land constraints that affect the construction of warehouses and a lack of coordination and planning between localities.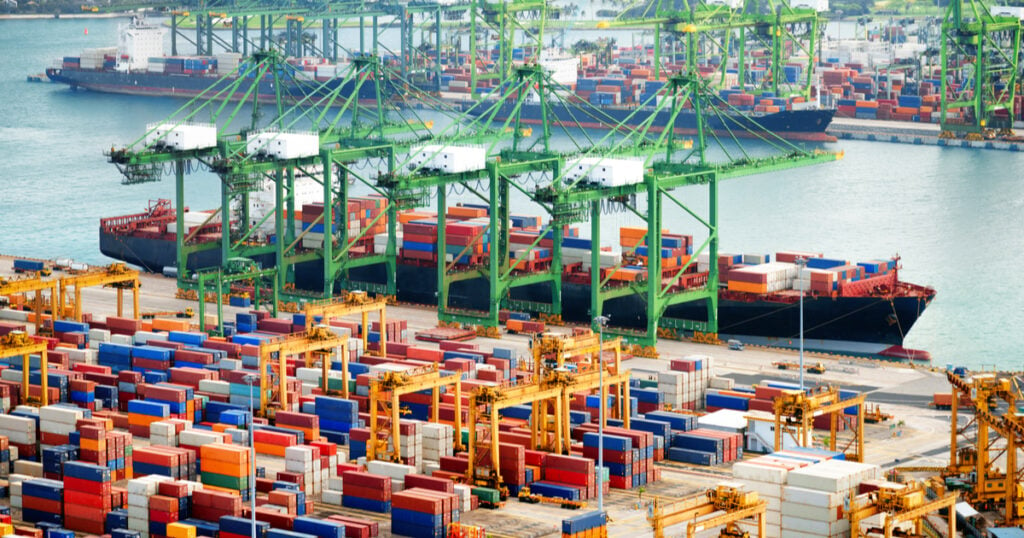 One way Singapore's seeking to maintain an edge over any such rivals is to integrate itself more tightly with trading partners across Asia. In 2022, it completed pilots with the Chinese ports of Suzhou, Zhejiang, Shenzhen, and Chongqing on using electronic bills of lading to promote faster and more secure cross-border transactions. 
A host of similar agreements illustrates this strategic approach. For instance, the Maritime and Port Authority of Singapore signed an agreement with the Vietnam Maritime Administration in early 2023 to enhance maritime and port cooperation between the two countries.  
More broadly, Singapore has inked 27 free trade agreements over the years with economies that represent more than 85 percent of global GDP. These agreements help to build deeper trade partnerships while also ensuring Singapore-based exporters and investors can access overseas markets more efficiently – including through tariff concessions, faster entry into markets, and intellectual property protection. 
As all these developments indicate, Singapore's status as a world-leading logistics hub seems secure. "By riding on long-entrenched competitive advantages such as the efficiency and reliability of its flows of trade, information, and people, it is maintaining resilience even in the face of geopolitical tensions and successive global shocks," noted Ong.