MORE FROM THIS COLLECTION

From decades of unrest to renewed hope for peace: Sudan's path to recovery
Civil wars, floods, sanctions, and the Covid-19 pandemic may have stalled Sudan's economy, but a new era of change is helping the country move forward.
Civil wars, floods, sanctions, and the Covid-19 pandemic may have stalled Sudan's economy, but a new era of change is helping the country move forward.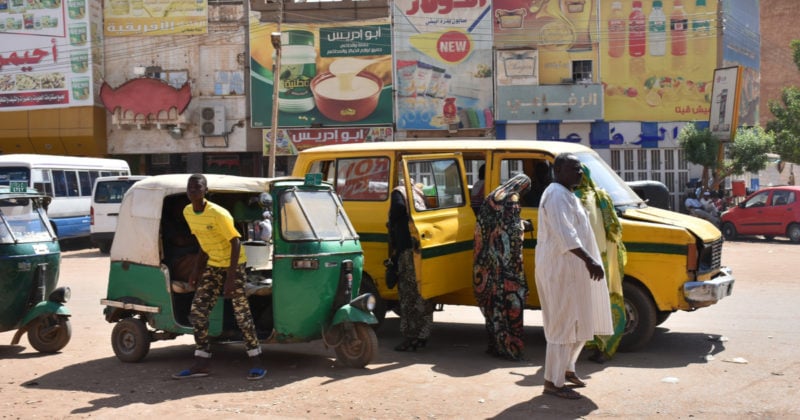 After years of war and conflict, floods have threatened to bring famine to Sudan's Blue Nile State, nearly 600 kilometers south-east of the capital Khartoum. In 2020, a wetter-than-usual rainy season caused the Nile River and its tributaries to reach their highest levels in almost 100 years.
According to a report by the United Nations Office for the Coordination of Humanitarian Affairs (OCHA), widespread flooding has claimed at least 100 lives and damaged more than 110,000 homes. With minimal livestock, shelter and crops, the lives of millions of Sudanese hang in the balance.
"In Sudan, we're not just in the business of delivering — we're in the business of saving lives. A large part of our work involves working with aid relief agencies to handle and transport relief goods like medicine, food and water to people in need," said Adel Moustafa, Country Manager, DHL Express and DHL Global Forwarding Sudan.
"Even when it seems impossible and when all the odds are stacked against us, we always pull through because of the dedication and perseverance of the team."
The floods may have derailed Sudan's plans for growth, but a peace deal, local partnerships, and increased connectivity with the world are helping the war-torn nation get back on its feet.
Beset by a 22-year civil war, floods, and Covid-19
Despite having a wealth of oil reserves, decades of fighting have made Sudan one of the world's least developed countries.
Factions within the nation — mainly the Christian and indigenous Black Africans in the South against the Muslim Arabs in the North — have clashed over issues ranging from natural resources control to grazing rights and the ownership of oil reserves.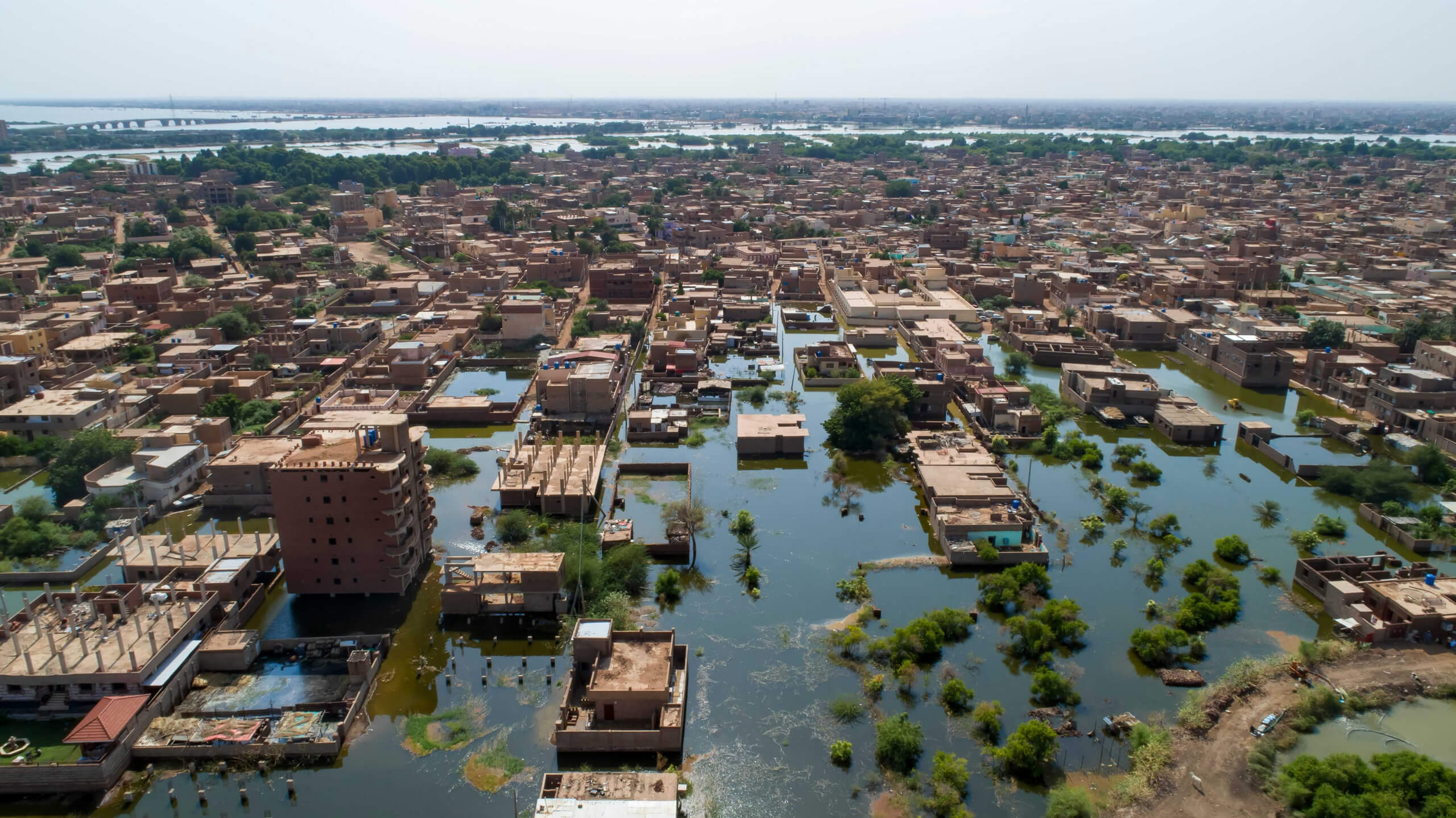 Political and border disputes have further added to the country's volatile atmosphere, where nearly 47 percent of the population live below the poverty line. Public debt in 2019 stood at €60 billion, more than double the size of the country's economy at that time.
The catastrophic floods that swept across Sudan in July 2020 — one of the worst in over three decades — and the ongoing Covid-19 pandemic have only exacerbated problems. As flooding and landslides triggered by torrential downpours destroyed hundreds of thousands of homes and damaged large tracts of farmland, the Sudanese government declared a three-month national state of emergency in September.
The destruction of farms, in particular, compounded the country's food insecurity issues as prices of basic foods like bread and sugar soared. Being shut off from the rest of the world has also contributed to rising unemployment rates and falling exports in the country.
Opening up to recovery
But for all the hard-hitting blows that 2020 delivered, there were several monumental and favorable developments.
After 27 years, Sudan was finally removed from the U.S. State Sponsor of Terrorism list — a move that denied it access to desperately-needed debt relief and foreign financing.
This has had a positive impact on the country's investments. For example, foreign direct investments (FDI) grew by US$190.7 million (€157 million) in September 2020, compared to an increase of US$116.3 million (€95.8 million) in the previous quarter. This upward momentum is expected to continue, with FDI predicted to reach US$253.16 million (€208.5 million) this year.
"Aging infrastructure and the lack of investment have slowed development, but the government has been doing more to improve the country's connectivity with the wider world, especially now with the sanctions lifted," explained Moustafa.
It has set aside US$300 million (€247 million) for a 10-year plan to develop Port Sudan's facilities, while a new Chinese-built seaport for shipping livestock in Haidob, south of Port Sudan, is nearing completion.
According to the latest DHL Global Connectedness Index (GCI), a study measuring the development of trade, capital, information, and people flows at the global, regional, and national levels, international flows helped cushion the blow of economic distress between 2017 and 2019. Sudan's GDP shrank significantly over that period, but imports and other inward flows held up comparatively well.
More recent data highlight positive growth of Sudan's imports, which was up 11.9 percent year-on-year in September 2020. Additionally, trading volumes in Sudan's stock market have been growing in recent years.
"With its strategic location, Sudan also carries the potential of being a leading logistical hub in the region. The country is well-positioned to facilitate the distribution of goods to neighboring landlocked countries including Chad, Mali, and Central African Republic for instance," explained Hennie Heymans, CEO of DHL Express Sub Saharan Africa.
Pulling through the pandemic
However, for the country to fulfill its potential, they first need to pull out all stops to contain the pandemic.
In December 2020, the Sudanese Ministry of Health announced a rollout of 8.4 million doses of the Covid-19 vaccine. Scheduled to take place in the first quarter this year, the initiative will help curb infection numbers and help the country get back on its feet.
In preparation, Moustafa and his team at DHL Express and DHL Global Forwarding Sudan have provided consultation to the local government on the key procedures and frameworks involved in delivering the vaccines. This includes advice on handling techniques, logistical plans, and efficient delivery solutions to support vaccine distribution across the country.
"Having close collaboration with our global logistics network and establishing the right partnerships with our local partners on the ground will play a key role in driving the country forward, especially in times like these," added Heymans.
"Both geographically and culturally, we're confident that Sudan has what it takes to succeed in its critical transition. As a network business, DHL remains ready to lend all the support required to Sudan to embark on this path of recovery and growth."