MORE FROM THIS COLLECTION

Small but connected: How Singapore stands its ground as a global logistics hub
Despite the pandemic, Singapore has strengthened its status as a global logistics hub thanks to state-of-the-art technology, a strong Free Trade Agreement (FTA) network, and unparalleled global connectivity.
Despite the pandemic, Singapore has strengthened its status as a global logistics hub thanks to state-of-the-art technology, a strong Free Trade Agreement (FTA) network, and unparalleled global connectivity.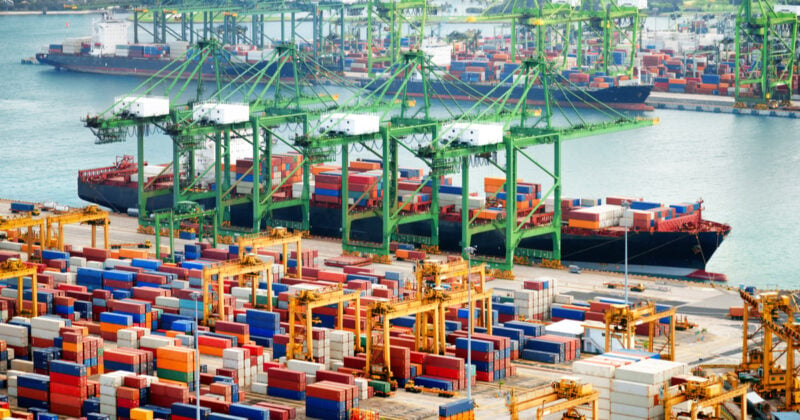 On April 7, 2020, an unusual silence reverberated across the streets of Singapore as the country entered a nationwide partial lockdown to contain the spread of the Covid-19 outbreak.
Roads and buildings were emptied out as workplaces shuttered and schools closed.
Yet, at the Port of Singapore, it was all systems go. Container ships continued to dock while cranes loaded and unloaded containers around the clock, facilitating the flows of essential goods and cargo — not just for the country but also the world.
Singapore handled 36.9 million twenty-foot equivalent units (TEUs) of containers in 2020, little changed from the 37.2 million TEUs in 2019. It also retained its position as the world's largest bunkering port in 2020, recording marine fuel sales of almost 49.8 million metric tons.
Amid a global pandemic that has severely disrupted supply chains, Singapore's strong maritime performance was a clear indication of how it has strengthened its status as a global logistics hub.
Watch: How Singapore stands its ground as a global logistics hub amid Covid-19
The country ranked second out of 169 countries in DHL's Global Connectedness Index 2020, which measures the development of trade, capital, information, and people flows at the global, regional, and national levels.
"Singapore's leadership recognized the importance of trade to our economy very early on. As we grew as a country, and we saw globalization taking root, there was a huge focus in ensuring that there was a free flow of goods and services, which has empowered our success as a logistics hub," said Christopher Ong, Managing Director, DHL Express Singapore.
But what else has been crucial to the city-state's success?
World-class infrastructure
Home to the world's busiest transshipment seaport and one of Asia's largest cargo airports, Changi Airport, Singapore's infrastructure and connectivity have been critical enablers in global trade — even more so in this pandemic when freight capacity is scarce.
There are plans to double the annual cargo handling capacity at Changi Airport from 3 million to 5.4 million tons. It houses the 26-hectare Airport Logistics Park of Singapore, the country's first logistics park with Free Trade Zone status when it opened in 2003.
Beyond being recognized for its first-rate infrastructure and connectivity, it is also known for its capabilities in handling time-sensitive cargo and cold-chain perishables.
In line with this, Singapore's reputation as a cold-chain logistics expert paves the way for its ambitions to become a hub for vaccine transport.
Located at the crossroads of major shipping routes, Singapore's seaport will also continue to facilitate trade connectivity by sea. The upcoming Tuas mega port will further enhance Singapore's capability to serve as a transshipment hub for the world's trade flows, shared Ong.
State-of-the-art technology
Singapore has always leveraged technology to stay ahead of the game as a country with no natural resources.
For instance, the Tuas mega port — slated to be fully operational by 2040 — will be able to process 65 million TEUs as the world's largest fully automated terminal.
The smart port will harness advanced technologies such as Artificial Intelligence and the Internet of Things (IoT) to deliver green and sustainable solutions. These include driverless automated guided vehicles, smart sensors to detect shipping anomalies such as piracy, and data analytics to predict traffic congestion spots.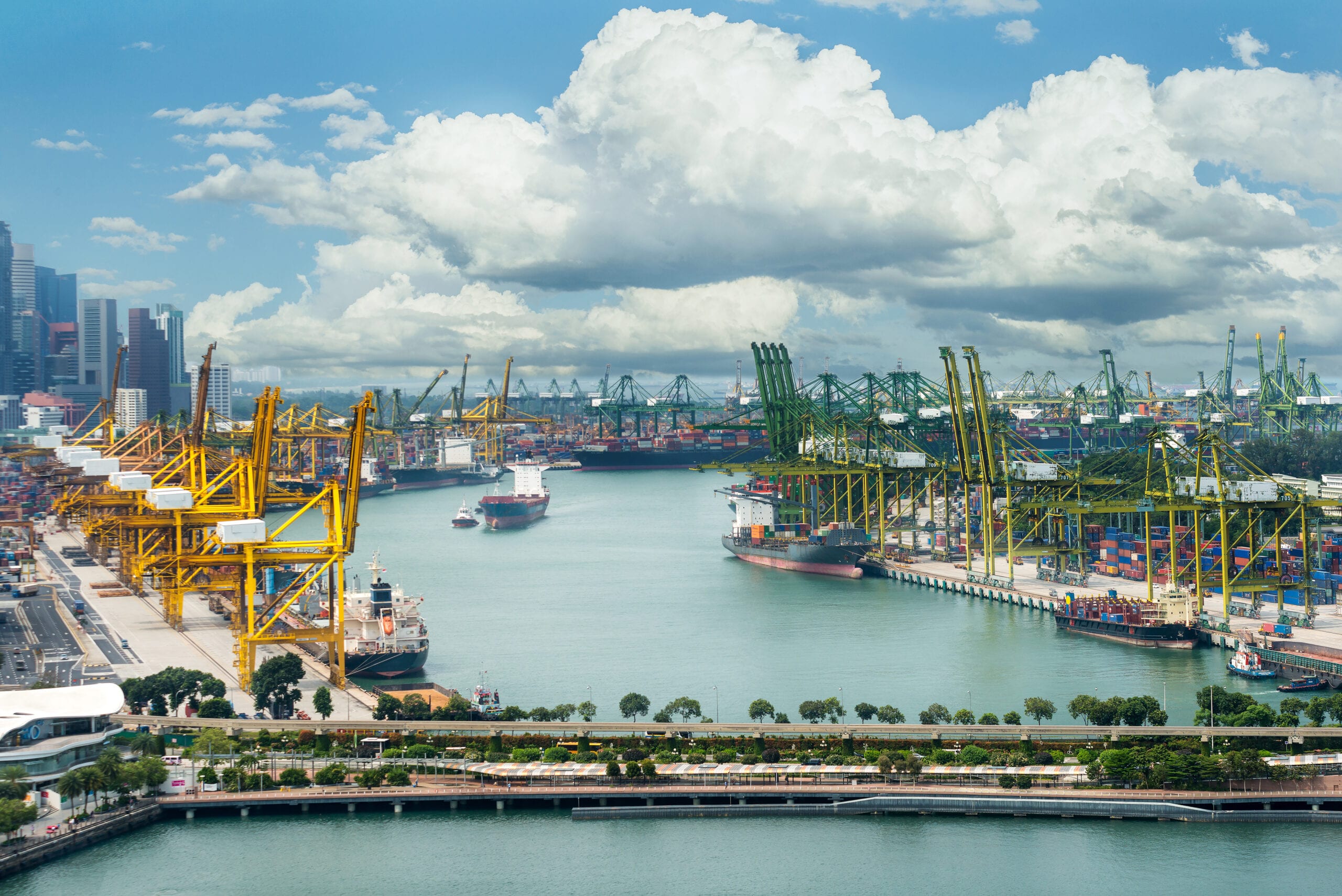 Earlier this year, the government also announced a S$15 billion (€9.35 billion) framework to attract tech-driven investments into the marine freight business. These include funding for start-ups in areas like environmental sustainability, data processing and cybersecurity.
The use of technology drills down to even small details that can make a big difference. Last year, DHL Express Singapore launched its WhatsApp Digital Assistant to address customers' international shipping queries instantly, allowing them to receive curated shipping information and track their shipments on the go.
Several other digital transformation projects were also implemented before the pandemic hit. "We introduced Robotic Process Automation (RPA) to deliver better customer service by reducing waiting times. Our customers can also arrange contactless deliveries at their convenience via our On-Demand Delivery platform that is accessible anytime, anywhere," explained Ong.
A champion of global trade
Having a strong network of Free Trade Agreements (FTAs) has also boosted Singapore's draw for some of the world's leading companies and start-ups hoping to base their operations in the region.
Singapore has Asia's most extensive network of Free Trade Areas, covering 60 percent of the world's gross domestic product. The country's 13 bilateral and 11 regional FTAs include some of the largest combined trade agreements — as part of the Association of Southeast Asian Nations (ASEAN) — in the ASEAN-China, ASEAN-India, and ASEAN-Hong Kong trade blocs.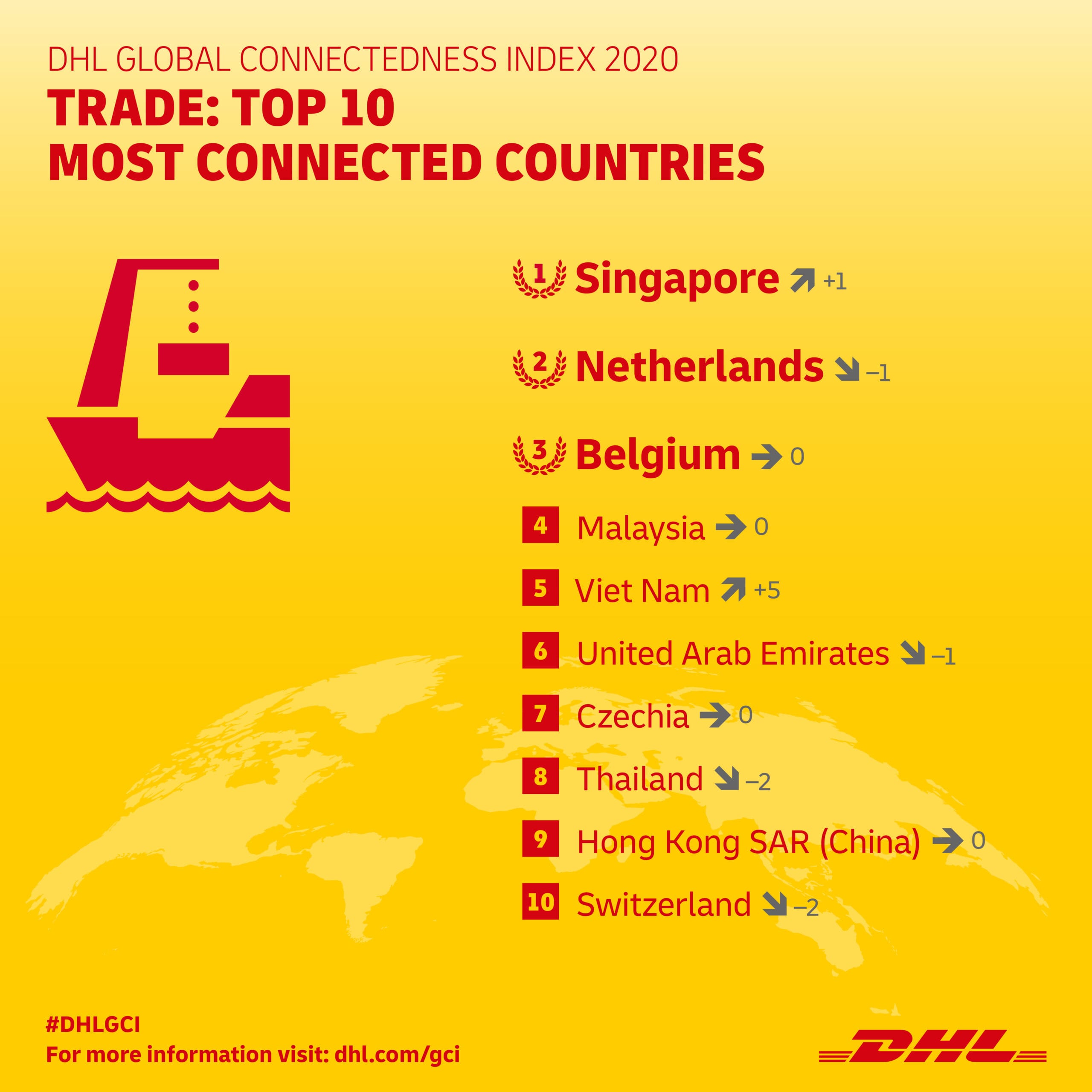 In April this year, Singapore also became the first participating country to ratify the 15-member Regional Comprehensive Economic Partnership (RCEP), which accounts for 30 percent of the global economy.
"Singapore's pursuit of free trade agreements — both bilateral as well as multilateral agreements — ensures that Singapore sits in the middle of the free flow of movement of goods through key partners around the region and beyond," said Ong.
This provides Singapore-based businesses with access to preferential markets, free or reduced import tariffs, and enhanced intellectual property regulations.
A vision to connect the world
Having excellent infrastructure and connectivity has helped Singapore achieve world-class logistics standards.
The logistics sector remains a key pillar of the country's economy, contributing almost S$6.8 billion (€4.2 billion) or 1.4 percent of Singapore's GDP in 2019.
Having keen foresight has been the key differentiator for Singapore, said Ong.
"In Singapore, the government thinks in terms of generations rather than just five to 10 years. As a result, the investment in infrastructure in Singapore has been significant — whether it is the seaport or the airport," he said.
He cited the next-generation Port at Tuas, which is set be a game-changer in port and supply chain operations. This is in light of the state-of-the-art technology that will come into play, such as autonomous truck platooning and next-generation gate systems that will ease traffic and increase port efficiency.
And while the Covid-19 pandemic has been a litmus test for the local logistics sector, Ong believes that Singapore has stepped up boldly to the challenge, with an eye on the future.
"Singapore needs to continue to invest in air connectivity for freighters to ensure we maintain our position as one of the most connected countries in the world," he said.
"What this pandemic has shown is that investing in the physical networks is as important as investing in the digital networks to grow logistics."