Has Covid-19 changed Asia's e-commerce landscape forever?
Companies had to adapt swiftly to the shift in consumer habits and mindset.
Companies had to adapt swiftly to the shift in consumer habits and mindset.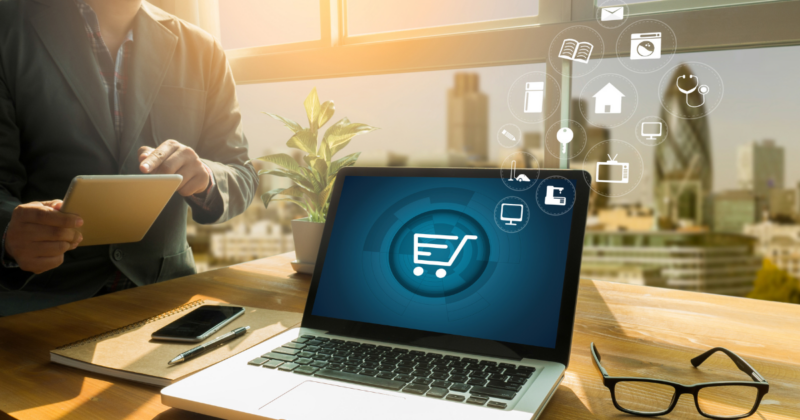 The pandemic triggered a seismic shift in consumers' shopping needs and expectations, as many switched to digital commerce to navigate lockdowns and other restrictions. And while Asian consumers may not be spending as much online as they did during pandemic-induced lockdowns, many of their Covid-19 shopping habits and attitudes are here to stay. This is forcing retailers and logistics players to adapt to meet those demands.
One question that many companies are asking is this: did Covid-19 permanently change consumer habits and provide a lasting boost to today's USD 3.3 trillion global e-commerce industry? In which countries will online spending habits not only stick, but accelerate in the coming years?
Normalized growth rates
On a global level, there are signs that the pandemic-induced spike in digital commerce is moderating as Covid-19 recedes. Online sales soared from 15 percent of total sales in 2019 to an estimated 22 percent in 2022, according to Morgan Stanley. But it will take another four years for that share to reach 27 percent by 2026, indicating a slower pace of increase.
But while the general picture may point to a moderating of demand, a closer look at the trends shows that some markets – particularly emerging economies in the Asia-Pacific – are likely to be bright spots with strong e-commerce growth in coming years, while others may struggle to sustain the past years' momentum.
The online share of total spending still stood above pre-pandemic trends in about half of 47 countries surveyed between January 2018 and September 2021, according to a joint study by Mastercard, IMF and Harvard Business School. These economies included emerging ones like India and Brazil. For the remaining countries that included advanced economies like the United States and Singapore, that share had settled back in line – or even below -- predicted pre-Covid-19 trend levels.
That said, global consumers are certainly not retreating from e-commerce. A 2022 survey by Wunderman Thompson found that consumers expect to conduct 54 percent of their total spending online once Covid-19 is finally defeated. This was an increase from last year's survey, where consumers had predicted just 51 percent. 
The biggest online bases are currently in China and India, with consumers' proportion of digital spending reaching 66 percent and 64 percent respectively, the survey found.
Notably, Asian developing markets like Thailand and Indonesia are likely to catch up or even overtake these two giants in terms of consumers' propensity for online spending after Covid-19 ends. Thai and Indonesian consumers predict their online spending will be 61 percent and 63 percent of total spending respectively when Covid-19 is over. This compares with 59 percent for China and 61 percent for India.
No going back to brick-and-mortar
To understand why consumers in these markets will behave this way, it is instructive to look back at how the pandemic shaped their expectations and work-life arrangements.
A relatively large proportion of Asian consumers indicated they wanted to continue working from home even after the pandemic ended. E-commerce has grown in tandem with the popularity of remote work, especially in emerging markets like Thailand. Here, poor traffic conditions can make travel inconvenient, while high internet penetration supports access to e-commerce.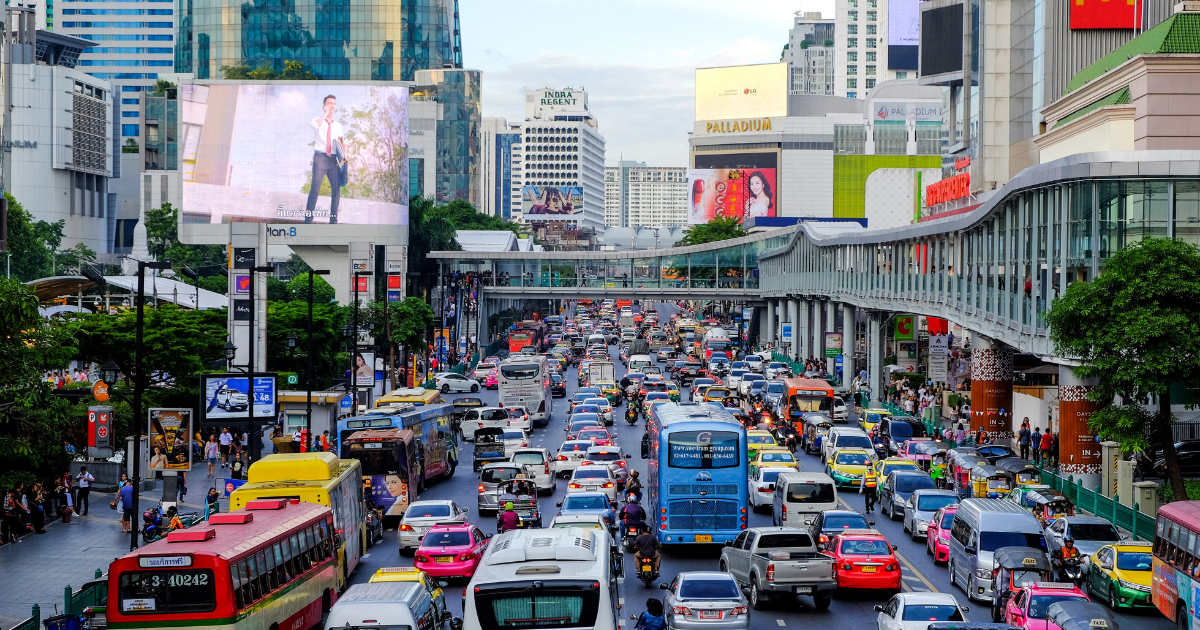 During the pandemic, Asian consumers developed elevated expectations of e-commerce offerings, in terms of speed of fulfillment, variety, price as well as return options.
For instance, the Wunderman Thompson survey found that about 95 percent of Thai and Indonesian consumers wanted to purchase their desired item as quickly as possible after getting inspired to buy, topping the list of countries survey. Along with India and China, these countries also led in terms of actively choosing environmentally-sound brands and spending on online in-game purchases.
In response, businesses across Asia have pivoted en masse to e-commerce. For instance, Singapore-based Mighty Jaxx, which designs and manufactures phygital collectibles and lifestyle products, tapped on DHL's global network and streamlined last-mile delivery to provide a quality customer experience to its fans worldwide.
Meanwhile, the Shueisha Manga-Art Heritage project was launched as an e-commerce platform in 2021, partnering with DHL to deliver collectible Japanese comics artwork to global customers.
"As the world is changing, consumer expectations are shifting," said Ken Lee, CEO, DHL Express Asia Pacific. "Customers are experiencing different challenges that require new solutions. The key is to listen carefully to their feedback, and adapt quickly, to meet their changing needs."
Logistics players are expanding networks to provide the reliable, ubiquitous, and fast service required not just by burgeoning numbers of local online retailers, but producers in various Southeast Asian markets as well. Manufacturers in countries like Vietnam are becoming popular alternatives to factories in China, where lockdowns and other restrictions have prompted some global companies to relocate their supply chains to Asia.
New areas of growth
Today, retailers are taking stock of where e-commerce trends are headed. The pandemic-induced spike in online sales – particularly in categories like groceries and for countries where e-commerce was already well-established before the pandemic – is fading.  Along with the fad of in-store "revenge shopping", these shifting trends are putting a dent in online sales when lockdowns eased.
Meanwhile, the spike in inflation has dampened discretionary consumer spending in general, making consumers even pickier and more demanding in their online purchases. All these trends point to the need for a post-pandemic omnichannel strategy. This may include a smaller physical retail presence that saves on rent costs while still providing the capacity to serve seasonal tourist and weekend traffic spikes, as well as stronger e-commerce channels for categories like electronics and household items that continue to sell well online.
Retailers' hybrid approach may also include physical stores as viable fulfillment centers: 37 percent of consumers surveyed said they are more willing to buy online and pick up in-store in future.
Such trends, in turn, will raise the bar even higher for logistics players. For instance, they will need to up their game to provide on-time, last-mile deliveries, which are a key element of customer convenience and satisfaction. Players like DHL are investing in automated, robotics-enabled micro fulfillment centers to support the robust longer-term demand more efficiently for e-commerce networks, including last-mile deliveries.
"As we have witnessed in the past few years, logistics is a fast-moving industry," explained Lee, who emphasized that the field has changed a lot since the pandemic. "Maintaining an efficient supply chain is crucial for every industry to function optimally. This is why we have continued innovating and developing technology solutions that will help us provide prompt service, especially with time-sensitive shipments."
Amid uneven e-commerce demand and rising costs in today's volatile macroeconomic environment, businesses alike may be apt to tread more cautiously. But what is abundantly clear is that consumers' online spending appetite and expectations will increase in the post-pandemic era.
Retailers will need to provide personalized hybrid shopping experiences, while structuring their ecosystems of physical and e-commerce channels in ways that enhance value for consumers, who now prioritize efficient deliveries of the best items over brand loyalty.
As the world moves into the post-pandemic era and beyond, e-commerce norms are being reset yet again. To discern what the future holds for Asia's complex e-commerce landscape, it is imperative to review past and current shifts in the region's consumer and retail trends to understand how they will shape tomorrow's new norms.