Boom amid gloom: Can e-commerce spur Thailand's economic recovery?
With Thailand's tourism industry rocked by the fallout from the pandemic, can e-commerce fill its void while the sector recovers?
With Thailand's tourism industry rocked by the fallout from the pandemic, can e-commerce fill its void while the sector recovers?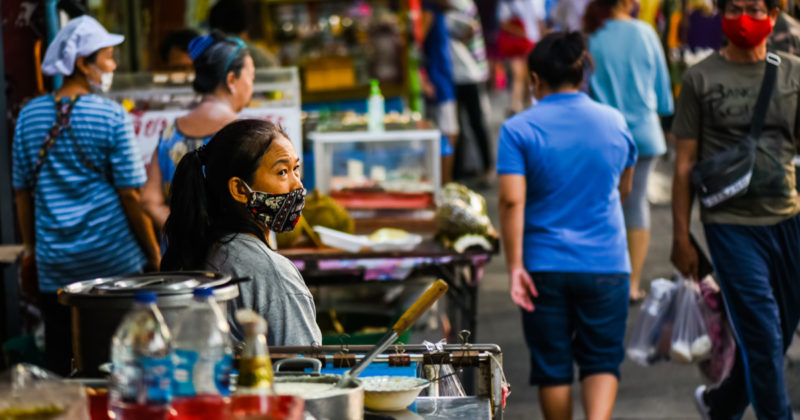 At the Ratchaprasong intersection in downtown Bangkok, the iconic Erawan Shrine, usually teeming with tourists, sits nearly empty on a Sunday morning.
The travel curbs and restrictions to control the Covid-19 pandemic have silenced Thailand's bustling capital and the popular attractions along with it. Across the country, bars, beaches, and hotels are also left reeling from the coronavirus's impact.
In 2020, visitor arrivals to the Southeast Asian nation fell 83 percent year-on-year to 6.7 million, wiping out tourism revenues and prompting the layoff of nearly 1 million workers in the hospitality sector.
While the tourism-dependent economy struggles to revive its key industries, one sector has emerged as a bright spot amid the gloom.
Lockdown measures have accelerated gains in the e-commerce sector as more businesses and consumers — either out of necessity or convenience — have turned to the Internet to sell and purchase goods and services.
With more time spent online and more consumers going digital, Thailand recorded one of the highest year-on-year e-commerce growth rates (81 percent) in Southeast Asia last year, according to a digital economy report by Google.
The spurt in digital adoption and e-commerce is expected to last, but will it be enough to drive Thailand's economic recovery?
E-commerce in the time of Covid-19
When the country first announced a nationwide night-time curfew as part of pandemic control measures last April, brick-and-mortar retail businesses saw sales plummet overnight. Restricted movement, limited outdoor activities, and work-from-home measures meant many consumers were confined to or preferred to stay home.
These restrictions sparked a rapid shift in spending habits as more consumers grew dependent on digital connectivity and turned to online shopping in droves.
To mitigate the impact of the restrictions, many retailers quickly diverted resources to focus on e-commerce instead of in-store sales, such as boosting engagement on digital platforms and marketplaces, to stay afloat, shared Kiattichai Pitpreecha, Managing Director, Southeast Asia, DHL eCommerce Solutions.
In the early stages of the pandemic, the lockdown generated an almost-immediate impact on traffic and sales for popular e-commerce marketplaces such as Lazada, which enjoyed a 100 percent increase in sales from mid-March to mid-April.
The marked rise in online shopping worldwide has similarly been a boon for DHL Express Thailand which saw a historic peak for cross-border volumes in Q4 last year, riding on heightened demand for time-definite international deliveries, according to Herbert Vongpusanachai, Managing Director of DHL Express Thailand and Head of Indochina.
Paying close attention to market developments to uncover opportunities has been crucial. "During the pandemic, we've observed trends and business possibilities in certain sectors which we then actively communicate with our customers. For instance, health protection, sanitary items, and dried foods have grown to become the top exports from Thailand," he added.
Data from the Thailand E-Commerce Association revealed that the surge was significant, with searches for 'sanitary face masks' soaring by 3,500 percent in 2020 compared to the same period in 2019.
"With our advice, some of our customers have successfully adapted and tweaked their business direction to meet demand, such as switching from tailoring suits to producing cloth masks, and trading processed foods instead of books," Vongpusanachai shared.
Government rendering support
Beyond making decisions on 'what' to sell, businesses have also had to rethink 'how' to sell.
Before the pandemic, a majority of Thailand's population of 70 million was already well-versed in the use of digital technologies, mobile, and e-commerce.
However, the government is confident that there is still room for e-commerce growth, and has been investing in programs and initiatives to bolster the growing sector.
For instance, as part of its strategic plan for 2021-22, the Electronic Transactions Development Agency (ETDA) has committed to developing digital infrastructure, upgrading e-transaction rules, improving e-transaction system standards and promoting digital knowledge among the public.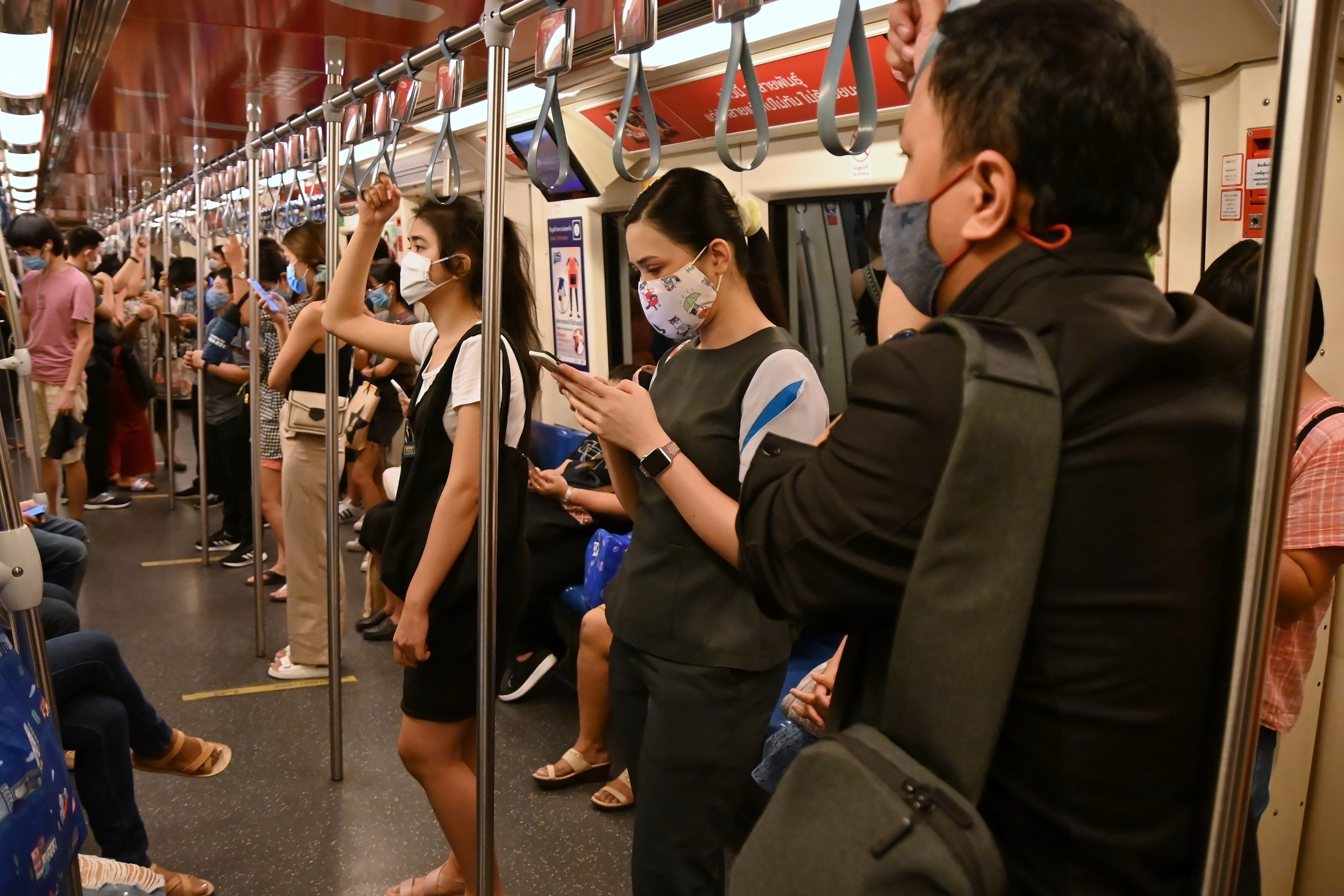 For small local businesses, acquiring digital skills is essential for them to shift to an online or hybrid business model. To serve this community, Thailand's Digital Economy Promotion Agency (DEPA) has turned to its own YouTube channel to equip citizens and businesses with useful tips such as buying or selling on international e-commerce sites, and calculating taxes online.
"The government's efforts in providing education to the online seller community lays the basic foundation for general e-commerce knowledge. However, more comprehensive programs across different disciplines would be required to drive a major boost in e-commerce," said Pitpreecha.
As the e-commerce market matures, online sellers can no longer rely solely on an aggressive pricing strategy to compete with new players gunning for market share. "They would have to equip themselves with a more complete suite of knowledge that begins with understanding their marketing strategy and unique product offering, while ensuring responsive customer service, efficient fulfillment and running a seamless backend operation," he added.
Developing the e-commerce sector remains high on the government's agenda, though its key priority is still the Covid-19 pandemic. Despite ongoing efforts to keep the pandemic at bay, Thailand could not prevent a second wave of coronavirus cases from creeping in late last year.
With businesses fighting for survival, the government stopped short of ordering nationwide business shutdowns in January this year, for fear of worsening the economic impact and financial hardship for the people.
As the country finds its footing to get back on track in this unending pandemic, a flourishing e-commerce sector could be its best bet at a steady economic recovery.