How Laos is crafting a path to recovery
As the country's economy contracts for the first time in over two decades, Laos' wholesale and retail trade could be its best chance at recovery.
As the country's economy contracts for the first time in over two decades, Laos' wholesale and retail trade could be its best chance at recovery.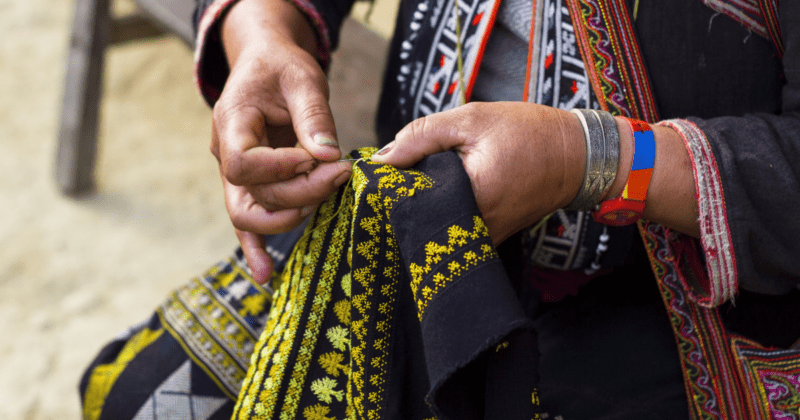 Thousands of miles from home, the Hmong-American community continues to stay true to tradition — powering something of a boom during lockdown for handicraft exports from their Laotian motherland.
Many of Laos' Hmong tribe have left the Southeast Asian nation for the U.S. over the years, joining a growing Hmong community who have settled down in the country after the Vietnam War. While Covid-19 has hit some sectors hard in landlocked Laos, demand for DHL's export services has risen in part because of continued demand for Hmong handicrafts, said Xaysana Phommavongsay, Country Manager, DHL Express Laos.
"Throughout the country's multiple lockdowns, we've continued to deliver between 12 to 15 tons of goods from Vientiane to our hub in Bangkok every week despite delays caused by the pandemic," said Phommavongsay.
Hmong-Americans' cultural pride drives Laos' export demand
Following the end of the Vietnam War in 1975, many members of the Hmong tribe from Laos sought refuge overseas.
The U.S., in particular, houses a large community of Hmong people who mainly resettled in Wisconsin, Minnesota and California among other states.
In 2019, the American Community Survey estimated the Hmong population in the U.S. to be roughly 327,000 strong. As they have put down roots and settled different generations down in the U.S., their growing numbers have powered the demand for Hmong traditional products in the US.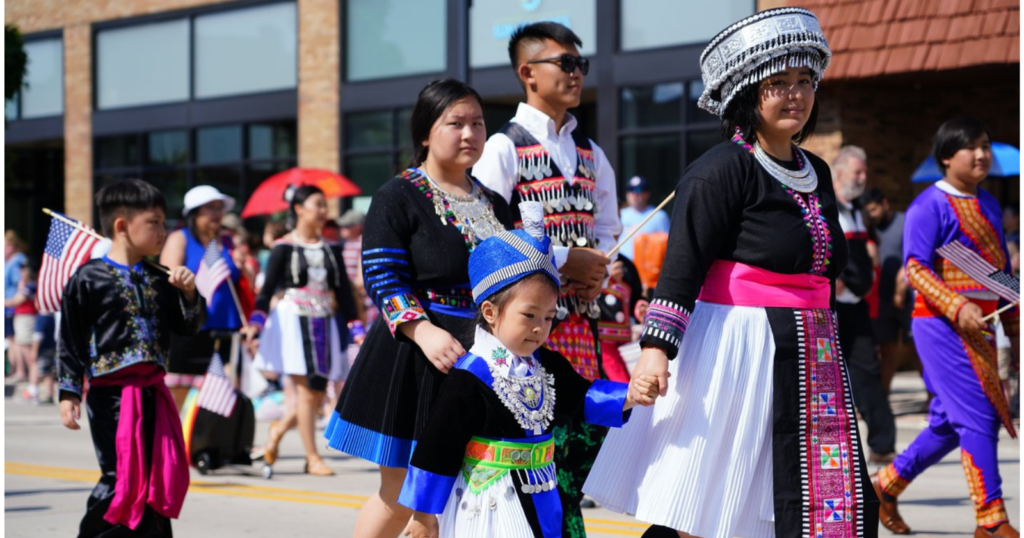 According to Phommavongsay, over 80 percent of DHL's outbound shipments from Laos to the U.S. consist of handicraft items, which are imported to be sold at Asian markets and trade fairs among the Hmong-American community.
"Traditional Hmong handicrafts needed to sustain the Hmong people's cultural practices and lifestyle can only be found back home in Laos, hence the demand for Hmong handicraft exports in the U.S.," said Phommavongsay.
Popular types of exports to the U.S. from Laos range from daily necessities such as foodstuffs and agricultural tools and furniture, to traditional handicrafts made for different occasions and rituals, such as traditional Hmong wedding dresses and new year celebration costumes, as well as wooden coffins. 
Laos economy hit hard by Covid-19
Although the demand for Laotian exports to the U.S. has remained steady, the country is facing its fair share of challenges arising from the pandemic. Following a recent surge in Covid-19 cases, Laos re-entered lockdown in April this year, before extending it multiple times till July.
As the only landlocked country in Southeast Asia, Laos is highly dependent on trade and foreign direct investment (FDI) from its neighboring countries.
Severe restrictions on tourism last year helped avert a large-scale public health crisis, but stifled domestic and external demand, driving its economy into recession.
According to the ADO (Asian Development Outlook) 2021 report, Laos' economy suffered a 0.5 percent contraction in 2020, the first dip in growth in over two decades.
The pandemic's disruptions on air travel during lockdown have led to the suspension of most passenger flights in Laos, many of which were used to deliver cargo, including mail and parcels for the local post office. Phommavongsay noted, however, that DHL Express Laos has managed to circumvent the suspension by having a cargo freighter enter Laos once a week.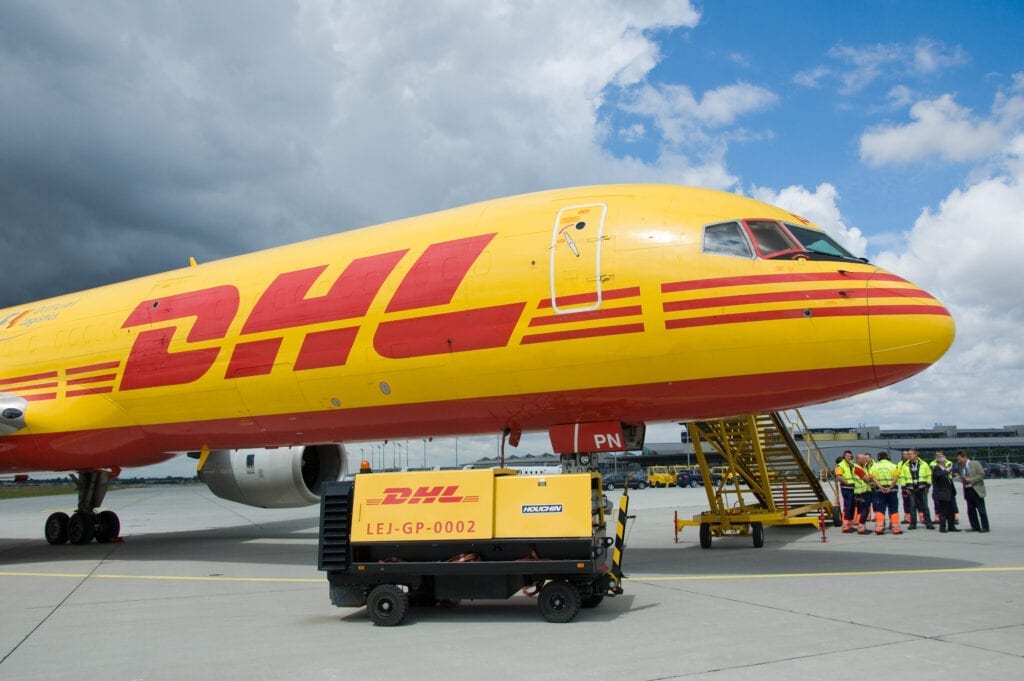 "We've managed to keep the goods flowing in Laos with our own cargo freighter flying into Laos every week. That has been quite an advantage for us since so many other service providers have had their flights grounded," shared Phommavongsay.
Indeed, although the country's tourism and finance sectors have been hit hard by the pandemic, experts are optimistic that Laos will recover — with its wholesale and retail trade expected to be a key driver of economic growth.
International trade database, Observatory of Economic Complexity (OEC) states that the U.S. is Laos' fifth largest export destination, with US$146 million (€120 million) worth of exports from Laos in 2019
As part of China's Belt and Road Initiative (BRI), the China-Laos railway is set to begin operation in December 2021. The high-speed railway will run from KunMing in China to Lao's capital, Vientiane, connecting to lines in Thailand, Malaysia and Singapore.
The addition of the railway will hopefully transform Laos into a goods and services distribution hub connecting the region.
Building a business-friendly climate
Contributing to that are government efforts to create a business-friendly environment by accelerating the country's transition into the digital economy.
Despite being mentioned in Laos' 10-year Socio-Economic Development Strategy (2016-2025), progress toward digitalization has been slow due to the country's weak telecommunications infrastructure and a low rate of formal banking and credit card use among its citizens.
Pandemic restrictions, however, have forced many businesses to adopt e-commerce, resulting in a growing number of businesses relying on online banking and payment methods, thus creating new opportunities for Laos to speed up its adoption of digitalization.
Supported by its National Chamber of Commerce, Laos is witnessing the beginning of a fast-growing e-commerce scene.
"Even though the Lao people are new to the digital economy, the government is increasing direct support to micro, small, and medium enterprises (MSMEs) to aid their transition toward e-commerce," shared Phommavongsay.
"DHL Express Laos is working with many local businesses, including popular retailers such as the handicraft trade, to venture into e-commerce and expand their businesses beyond the borders. And we look forward to being part of Laos' journey toward digitalization," he added.
In line with the Lao government's goals to shape a business-friendly climate in Laos, DHL Express Laos expanded its service point in Savannakhet in November 2020, to better serve the logistical needs of factories and retailers in the Savan-Seno special economic zone.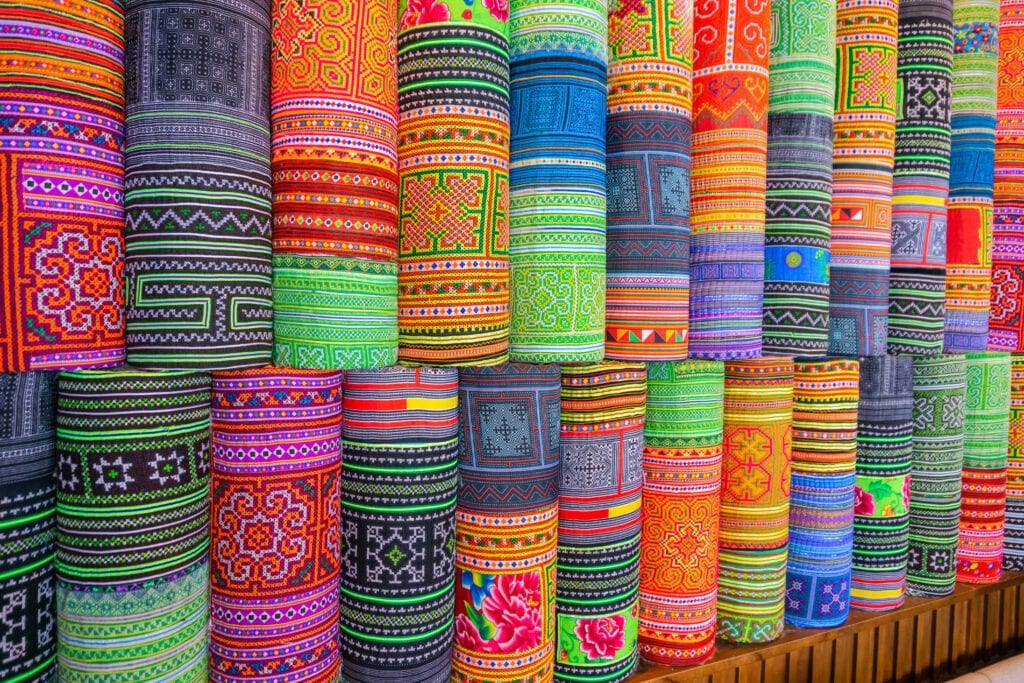 DHL Express Laos has also set its sights on Xieng Khouang, one of the provinces with the highest Hmong population and where most Hmong handicrafts are made and sold. To further facilitate the growth of Laos' lucrative handicraft trade, plans are underway to expand DHL's service point in Xieng Khouang by the fourth quarter of 2021.
As Laos relies on increasing trade and exports to tide itself through the pandemic, the expansion of small Lao businesses will be key to the country's recovery, as it shows the regional community what it has to offer.
Despite the country going into recession with a national debt worth billions, the Asian Development Bank (ADB) projected a 4.0 percent growth in 2021, and a further 4.5 percent growth in 2022.
For now, it is the close-knit Hmong-American community who are helping to keep the country's economy moving, as they maintain their traditional cultural practices and spread awareness of their customs.