Are logistics providers ready for the 2021 peak season?
Last year's pandemic-driven peak season arrived early and boomed on. Ahead of the next season, DHL and Sendle share their experiences and lessons from navigating e-commerce amid Covid-19.
Last year's pandemic-driven peak season arrived early and boomed on. Ahead of the next season, DHL and Sendle share their experiences and lessons from navigating e-commerce amid Covid-19.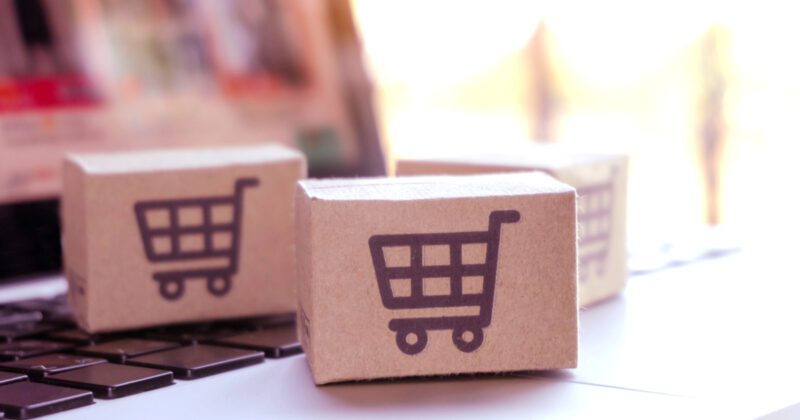 For nine consecutive months last year, Australian logistics company Sendle shipped parcels equivalent to peak Christmas volumes. The surge in shipments was by no means a fluke — in fact, it was a ringing endorsement for e-commerce amid the pandemic.
The crisis accelerated a major shift in buying behavior among consumers young and old who have bought into the ease and convenience — and necessity — of e-commerce. With e-commerce demand set to grow beyond the pandemic, companies and logistics providers alike must be prepared to scale up and improve their capabilities to meet the consumers' heightened expectations.
However, lockdowns and restrictions to curb the pandemic's spread in Australia have compounded the challenge by making it tougher to predict demand ahead of time, much less during the year-end peak season.
What should companies expect and how should they prepare for this year's peak season, and what lessons can logistics providers like DHL eCommerce Solutions and Sendle impart from last year's peak season experience?
To answer these questions, Logistics of Things caught up with Denise McGrouther, Managing Director of DHL eCommerce Solutions Australia, and James Chin Moody, CEO and co-founder of Sendle, to find out how their companies have adapted during Covid-19, and how they are laying the groundwork to deliver yet another record-breaking shopping season in 2021.
The pandemic accelerated a shift to e-commerce for consumers and businesses. What has this meant, in practice, for how the business is run and for the nuts and bolts of work?
McGrouther: Since the beginning of this pandemic, we've seen global demand for Australian-made products soar. We handled record volumes that were previously unimaginable in 2020. These volumes led to 100 percent growth for our commercial product, which required a major overhaul to our status quo.
These record volumes, together with a severe restriction to air freight capacity and new operating procedures, meant our team had to be extremely agile and adapt quickly to keep freight moving.
This boom also made clear the importance of transparency to customers. With airfreight costs rising and temporary delays in transit times, we worked with our partner Sendle, providing frequent updates to manage and readjust consumers expectations. This approach strengthened our partnership, offering affordable, reliable international shipping to thousands of Australian sellers.
Moody: When Australia first went into lockdown in March 2020, our parcel volumes skyrocketed and we ended up delivering Christmas levels for nine months in a row from April to December.
Since launching in 2014, Sendle has experienced growth year after year but never before had we experienced such a sudden growth spurt. Our domestic parcel volumes increased by a whopping 103 percent in Australia in 2020.
Despite the cancellation of flights and ongoing travel restrictions, Sendle's international parcel volumes also more than doubled during this period, which strengthened our partnership with DHL eCommerce Solutions as our international logistics provider.
We realized early on that we needed to rapidly expand the business to help support our small business customers and keep up with demand. With significant funding from our current and new investors, we have been able to increase our team size, focus on building our courier network in the United States, and double down on our 100 percent carbon-neutral parcel delivery service in Australia.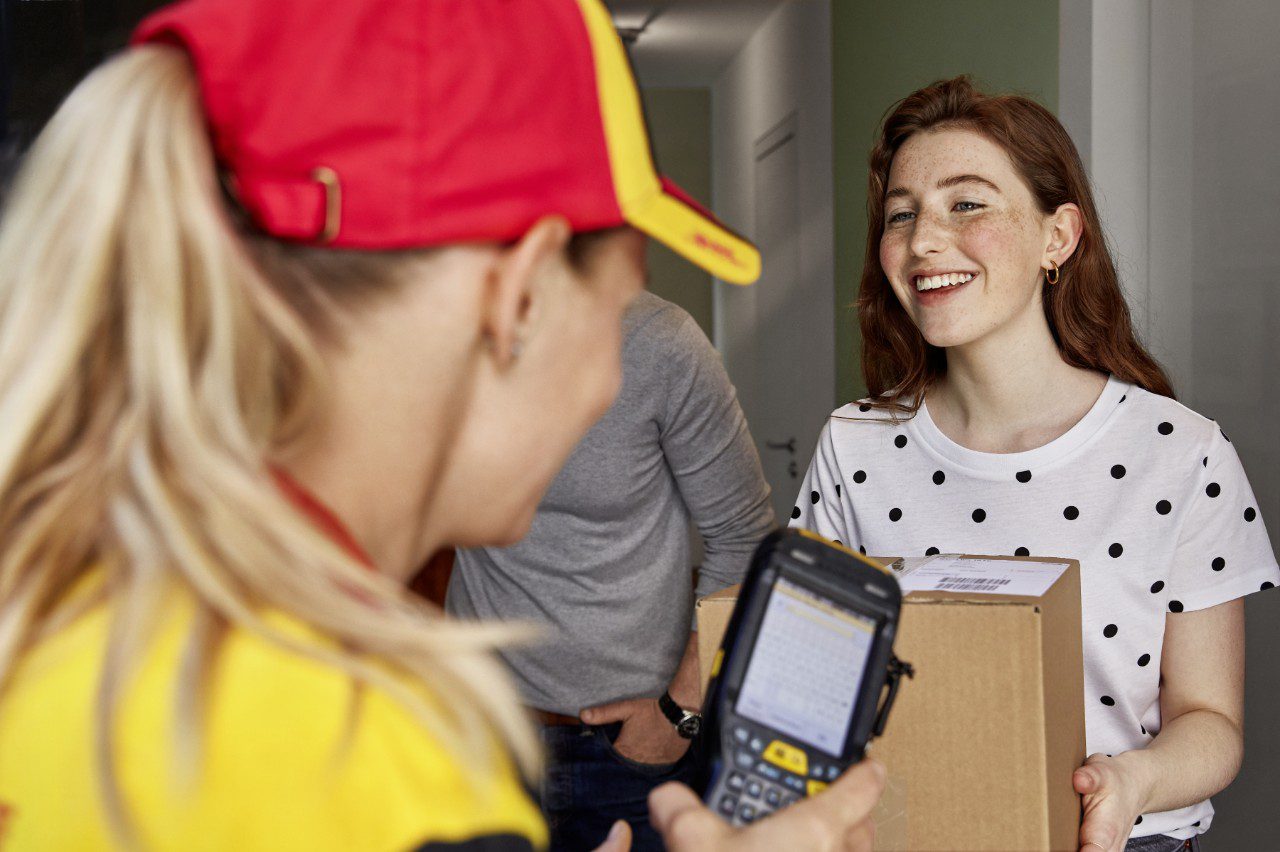 We have recently expanded our international door-to-door pickup service in Melbourne in response to growing demand from small businesses and side hustlers who have been selling their products to overseas consumers during Covid-19 via global e-commerce sites like Shopify, eBay and Etsy.
What measures have the company introduced to adapt to the lockdowns and sudden changes in rules in the past year?
McGrouther: I am proud of the resilience of our team. The past 18 months have been extremely challenging for everyone, both professionally and personally. At DHL, our people are the foundation of our success and safeguarding their safety is paramount.
Through agile leadership, our team was quick to implement new work practices, such as split shifts for operations, to ensure social distancing, and new work-from-home measures. We also worked closely with our vendors and partners, reviewing and updating safety practices to protect both employees and customers. We expanded our customer service team to keep customers regularly updated and to assure them that we continue to deliver despite restrictions.
Moody: We have introduced a raft of Covid-safe changes including contactless pick-up and delivery to keep the community protected and enabling small businesses to ship from home. Our Network Team is also continually working with our courier partners to ensure delivery drivers and our customers are kept safe by adhering to strict safety protocols of the Federal and State health authorities.
Like many operators in the shipping and logistics space, Sendle has experienced delays due to international parcel delivery being impacted by reduced overseas flights. We immediately responded by bolstering our customer support team, introducing chatbots, and keeping our customers regularly updated about international ETA's.
As the digital backbone of a network of existing couriers in Australia, our technology has enabled us to tap the underutilized space in their delivery vehicles and fill them with parcels to maximize every trip. When parcel volumes skyrocketed during lockdowns due to increased online shopping, we were able to scale our operations quickly and work with our network of courier partners to meet that demand.
What has surprised you most about the pandemic's effect on e-commerce?
McGrouther: The pandemic sparked a major shift in consumer buying behavior — with stay-at-home orders in place, we had no choice but to buy online. This meteoric shift is here to stay as consumers enjoy the ease and convenience of home deliveries, it will also be powered faster by advanced technologies making the buying process easier than ever before. With Sendle's customers, we also see that there is a more conscious effort from consumers to buy from small and medium-sized enterprises (SMEs), supporting local communities which is fantastic to see.
It also seems that the past 18 months have sparked a major shift in lifestyles. While athleisure proved popular last year as we all stayed home, it continues its growth trajectory despite overseas restrictions easing in our key lanes such as the U.S. and UK. The boom also continues for Australian wellness products, kitchenware, and pet accessories.
Moody: We have been blown away by how quickly consumer behavior change can occur. The pandemic caused the greatest shift to online the world has ever seen and with that came consumers old and young shopping online in droves.
The shift initially sent shockwaves through the traditional retail sector but has ultimately created new levels of opportunity for small businesses that have either expanded their online offering or pivoted online for the first time.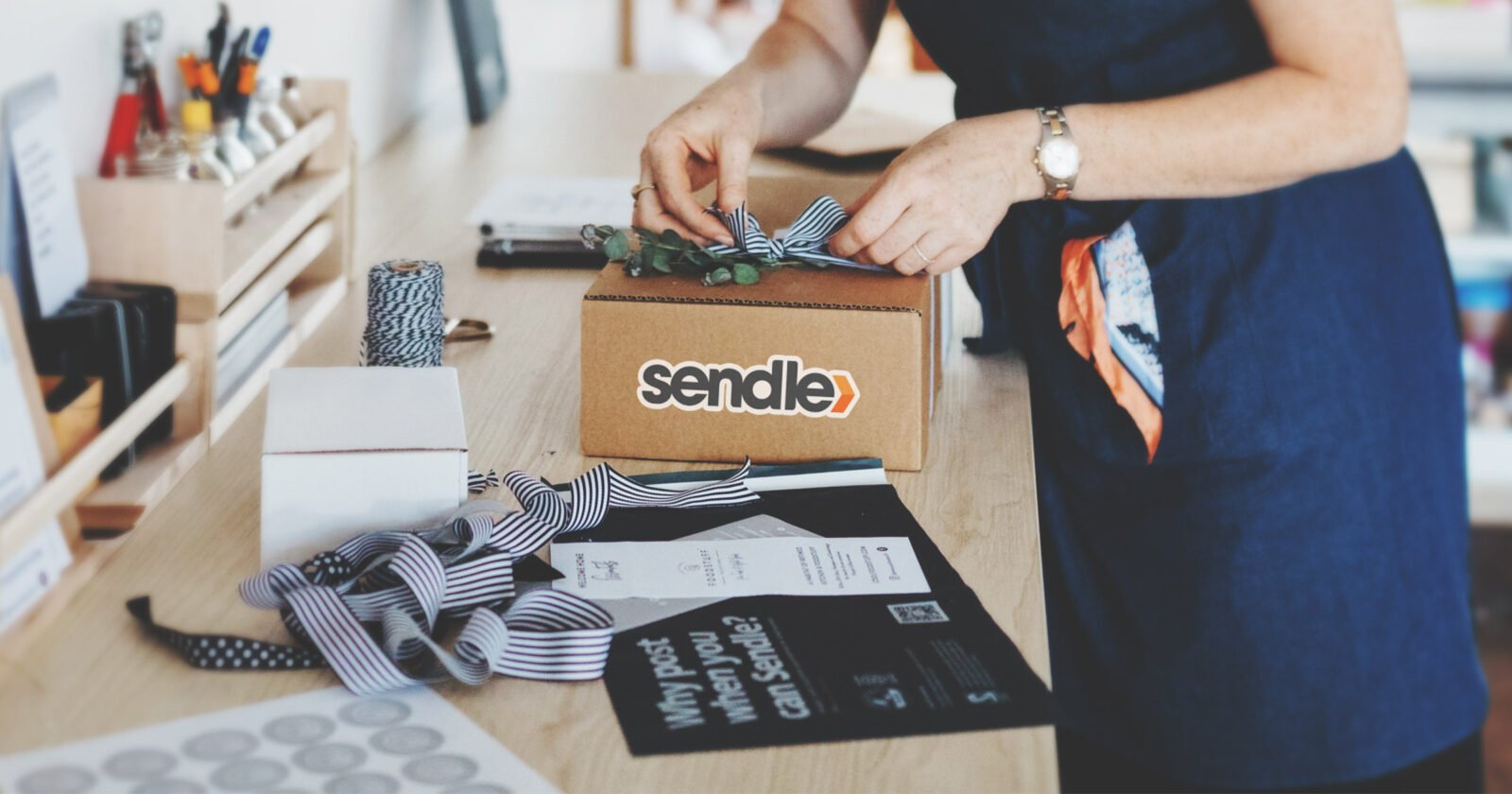 At Sendle, we have seen the proliferation of side hustlers — people who run a small business on top of a day job — who have been able to set up an online business within minutes on their iPhone or iPad, thanks to easy access to e-commerce platforms and tools like FourSquare.
What logistics lessons did you draw from the peak season last year, and how different do you think this year's will be?
McGrouther: Last year, we experienced various challenges across our key export lanes with many countries impacted by a second Covid-19 wave. But as I mentioned earlier, we kept freight moving by maintaining agility in our operations while proactively communicating with our customers.
Despite the ongoing pandemic, we are still expecting another record-breaking season for e-commerce sales. The rising popularity of Buy Now Pay Later (BNPL) programs, where consumers make a purchase and pay for it in instalments over time, will likely further boost this year's e-commerce peak season.
Such solutions are not only enabling more trade across domestic and international borders but are also making online shopping a fuss-free process for consumers, many of whom now prefer e-commerce over shopping at physical retail stores. We believe this holiday season will prove once again that e-commerce is the way forward.
Moody: During the 2020 peak selling and shipping season, we learnt that flexibility is key. To be resilient during these uncertain times, it is critical for businesses to build flexibility into their operations.
Planning ahead, especially for peak season, is crucial. The earlier a business starts stocking up and preparing for these busy times, the more prepared they will be when something unexpected occurs. This could mean bringing on more staff to help cope with demand during peak, making sure you are well stocked, and pre-packing products.
With Sydney and Melbourne back in protracted lockdowns, we have watched our parcel volumes increase again. For example, Sydney parcel volumes increased by 88 percent from mid-July to mid-September compared to the months prior while Sendle's Melbourne parcel volumes increased by 46 percent during the same period.
We are predicting another record-breaking parcel delivery season this Christmas peak from October to December 2021.
If you could offer a tip for businesses to prepare themselves for the peak season, what would it be?
McGrouther: Being transparent will help businesses tackle the influx of queries that arise during the peak season. We can do that by simply being upfront about estimated delivery times and encouraging consumers to shop early will help manage peak December enquiries.
Ahead of the busy period, businesses should also re-evaluate priority markets and product focus, offer cost-tiered freight options to customers, and integrate logistics into their CRM and customer engagement activity.
Moody: Shipping can make or break the customer experience, so it is important to get prepared early. Based on Sendle data, we predict our parcel volumes will surge again like they did last peak season so our message to retailers and small businesses is to get organized now because people will start Christmas shopping from early October onwards. And if you can afford it, hire some temporary staff to help pack your parcels.
Publicize your ship-by dates loud and clear. You can do this via direct email to customers or by putting them in an obvious place on your website.
Exercise some patience and be kind to your delivery drivers who have been extra busy during the coronavirus pandemic as they deliver record volumes. Please be patient and understand there might be extended wait times as a result, and make sure you inform your customers through your various communication channels and set realistic expectations with delivery times.
One thing for certain is that e-commerce is here to stay. Staying on top of trends helps businesses stay relevant, but the top priority for companies ahead of the peak season is to ensure their logistics operations are tightly integrated into the way they work and capable of addressing the shipping needs of different customers.
DHL eCommerce Solutions Australia is Sendle's international logistics partner for cross-border deliveries.