Education in Madagascar a work in progress
In a country where some children as young as five have to be breadwinners for their family, formal education is often placed on the back burner.
In a country where some children as young as five have to be breadwinners for their family, formal education is often placed on the back burner.
Being the world's largest producer of natural vanilla — the second-most expensive spice in the world after saffron, Madagascar is not exactly a flourishing city with its people enjoying the fruits of their labor, as one would have imagined.
In reality, the lucrative Madagascan vanilla trade is a stark contrast to what is playing out across the country, where almost 80 percent of the population live below the poverty line. Many children — some as young as five — take on roles as primary caretakers or sole breadwinners of their families.
With a large number of people struggling just to survive, formal education often takes a backseat in Madagascar, home to more than 25 million people.
Extreme poverty and poor economic growth mean that most Malagasy children never set foot in a classroom.
A United Nations report showed that the average Malagasy adult completes less than four-and-a-half years of school. For every 100 children who enter the first grade, only 60 would complete the full five-year cycle of primary school.
The low literacy rate is also a result of a dearth of qualified educators — more than 80 percent of teachers, or about 80,000 of them, have no formal training.
Working hand in hand
To tackle the problem, the government has unveiled the Sector Education Plan (2018 to 2022). The reform aims to improve learning in the first two grades at public primary schools and enhance training for teachers.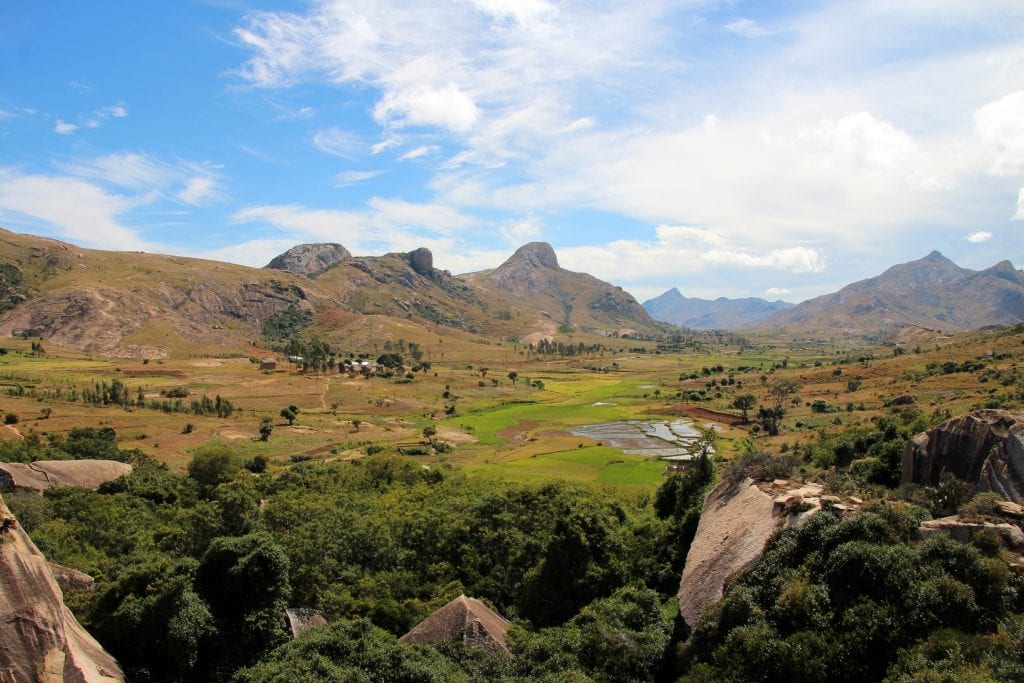 Such measures are made possible by public-private partnerships between global companies and the government. For instance, the World Bank Group and Global Partnership for Education (GPE) have stepped in, pledging US$100 million (€87.3 million) to revamp the education sector.
Another example is the GoTeach program — a collaboration between Deutsche Post DHL Group, Teach For All and SOS Children's Villages — which aims to boost education and employability levels in developing countries. In Madagascar, the program collaborates with Lycée Galliéni Andohalo, the first high school in the country.
"Whereas government initiatives tend to focus on areas in and around the capital, the public-private partnerships can reach out to rural areas around Madagascar, where more attention and assistance are needed," explained Faneva Raharimanantsoa, GoTeach Manager for Indian Ocean and French Africa, DHL Express Madagascar.
The GoTeach program has been operating in Madagascar for close to a decade, and in 2018, was officially adopted by the government as a national program to help the next generation in the country.
As part of the program, DHL employees spend three to four months helping children and youth from all socio-economic backgrounds pick up skills and seek career opportunities.
Raharimanantsoa believes that public-private partnerships are essential in providing consistent and reliable support to the rural communities in order to build a more sustainable education system for Madagascar.
"Not only does this help to ease the load for the government ministries, it also allows the best of both worlds to come together for the betterment of the people," added Raharimanantsoa.
Challenges for female students
Other than economic problems, girls in Madagascar also face greater challenges that hinder their educational progress.
The total number of girls enrolled in public schools are almost 78 percent lower than that of boys because of poor sanitation and the lack of clean water.
In a country where more than 58 percent of the total population have little or no access to clean drinking water, the responsibility of collecting water often falls on the shoulders of adolescent girls, particularly in the rural areas.
According to WaterAid, girls from rural communities spend three to four hours a day collecting water from unsafe springs. Many of them fall sick from drinking dirty water, causing them to regularly miss school.
Another reason for high drop-out and low attendance rates among adolescent girls is the lack of proper sanitation in schools, which proved a challenge for those undergoing their menstrual cycle.
Inadequate toilets and washing facilities often make them more susceptible to infections and other water-borne diseases.

Sources: US Aid, WaterAid, SSWM
Plagued by uncertainty
Despite its abundant minerals, oil reserves and fertile soil, Madagascar remains one of the poorest countries in the world.
Military coups, corruption and violence have stunted the nation's growth since its independence in 1960. Its economic plight can be traced back to the most recent coup in 2009, which led to a stop in the flow of foreign aid and investments that had financed up to 70 percent of public services, including education.
As a major exporter of commodities like vanilla, rice and cocoa, the Madagascan economy depends largely on its export activities, which generated almost US$2.8 billion in 2017. The country's vulnerability to natural calamities, however, has placed it in a precarious position.
According to the World Bank, 53 natural disasters between 1980 and 2010 cost Madagascar more than US$1 billion in economic damage. These calamities have also destroyed many schools and learning institutions. Typhoon Enawo in 2017 wrecked more than 2,300 classrooms, leaving over 120,000 children without a school.
To overcome these challenges to its education sector, the public-private partnerships must help pave the path to nurture and educate Madagascar's younger generation for a brighter future.