MORE FROM THIS COLLECTION

Why mentoring youth can aid economic growth
Mentorship and career guidance for young people in developing countries often bring positive long-term impact to national economies.
Mentorship and career guidance for young people in developing countries often bring positive long-term impact to national economies.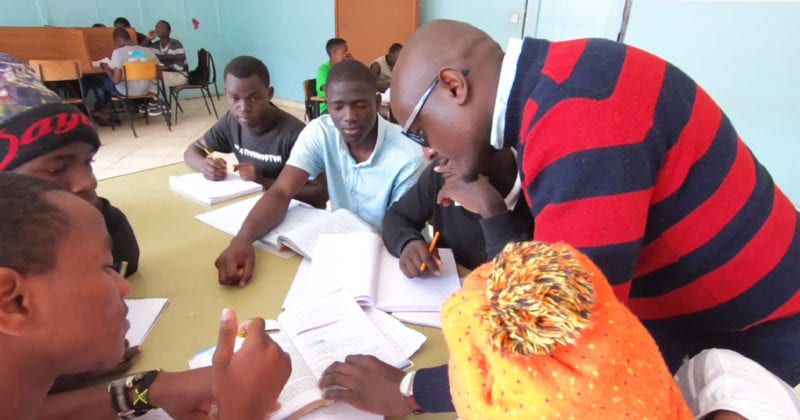 "You're a fantastic young man and this is the kind of talent we need in our company."
Those were the words that were to change Moses Kiara's life forever. The young man had been living in a hospital before moving to an SOS Children's Villages home in Nairobi, Kenya — and it was at this home where an employee from a partner organization decided to take him under the company's wings.
Enter Agnes Kilei, a DHL Global Forwarding employee who welcomed Kiara into the working world a few years ago. Kilei has a son two years older than Kiara, and could empathize strongly with the young man and the challenges of his age group.
"She was one of those people who believed in me," recalled Kiara, who now works as a logistics coordinator in another company. "She allowed me to make mistakes and encouraged me to lead morning meetings, to do my best and speak up despite my fears."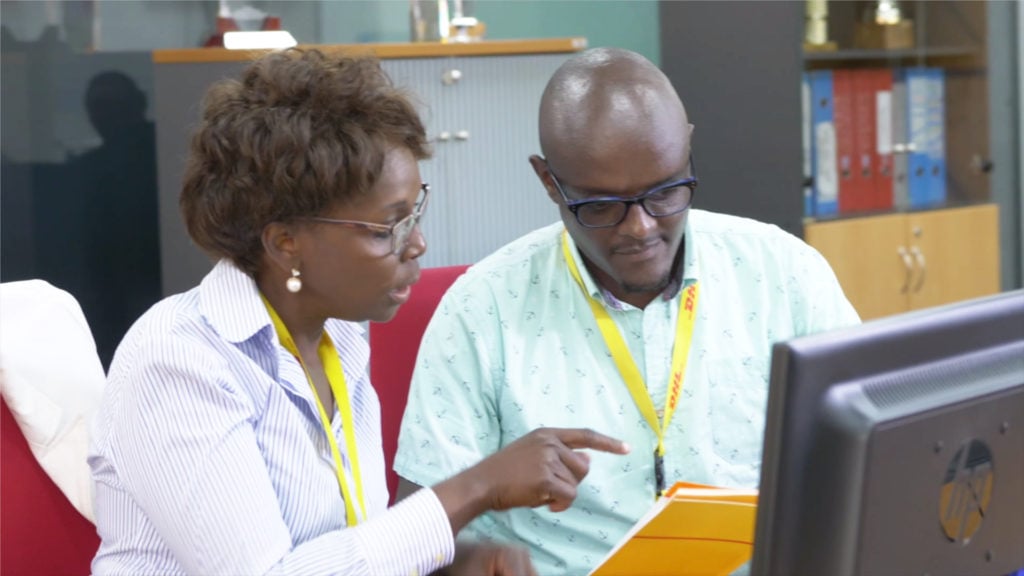 Mentors like Kilei play a critical role in enriching more than just the individual lives of young people. More and more organizations around the world are now discovering that the benefits of long-term mentorship programs are fourfold — for the mentee, mentor, organization and even the national economy.
It's just good business
Economic development and growth depend on the next generation, yet many nations still struggle to tap into the full potential of their young talent. In developing nations, the challenge is even more pronounced.
According to the International Monetary Fund (IMF), about 20 percent of youth in emerging markets are not employed, in school or training. That may still seem relatively small — until one considers that developing countries are home to 89 percent of the world's 10-to-24 year olds, and that by 2020, they will be home to nine out of every 10 people globally.
Coaching and mentoring could be one of many solutions to bridging the gap between young talent and economic opportunity. In Asia Pacific, age forms the second biggest barrier to job opportunities, with 25 percent of Generation Z — those born in the mid-1990s — struggling with lack of work experience.
In light of that, economic bodies around the world are tackling the challenge by prioritizing structured mentoring programs to enhance youth employability through skills training.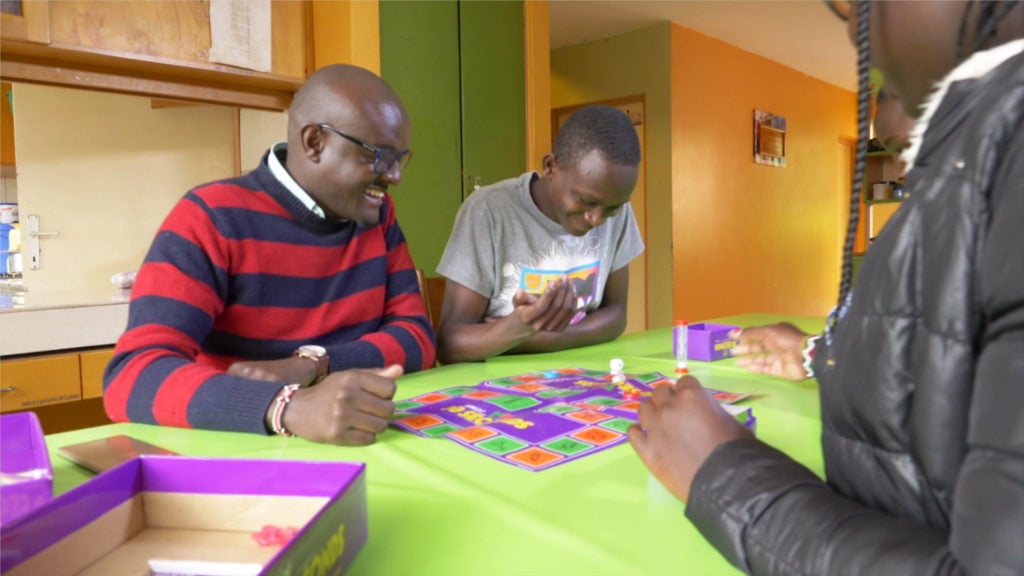 "Mentorship is the best strategy to ensure young people gain employable skills required in this competitive job market," said Vincent Kakooza, spokesperson for Restless Development Uganda, a global agency that helps youth acquire the skills they need to succeed in life.
"At job interviews, fresh graduates are frequently assessed based on work experience, and mentorship programs can significantly bridge the gap between schooling and the workplace," he added.
Under Deutsche Post DHL Group's (DPDHL) GoTeach program, employees dedicate their time as mentors to share individual skills and experiences with disadvantaged youth during partner activities.
"We try to create opportunities for young people coming from disadvantaged backgrounds, and we try to support them while they transition from school to the workforce," explained Christoph Sellig, GoTeach Program Head, DPDHL.
In some cases, like for Kiara, these young people find longer-term careers working alongside those who've mentored them, setting them up for success well beyond what may have previously been possible.
A path to a better life
But even if mentees do not end up working for the mentoring company, that investment is more than worthwhile.
Soft skills, life skills and work-readiness skills are highly transferable, empowering young adults to achieve more in a wide range of disciplines, including those that give them the greatest purpose. Such was the case for Carole Syed Ahmad, a young lady from SOS Children's Villages in Beirut, Lebanon.
Having grown up in an SOS Children's Villages home since the age of six, Carole found a mentor, older sister and friend in Nibal Yazbeck, a DHL employee who volunteered her time there under the Group's GoTeach program. "Having someone to relate to encouraged and motivated me to find out what I really wanted to do in life," said Carole.
In the end, it was a personality test that affirmed her decision to become a nurse. Carole is now pursuing a nursing degree and will soon be qualified to work in the healthcare industry.
"The kids at SOS don't know very much about the working world," she said, recalling how exposure to different workshops, company visits and a good relationship with her mentor helped her to arrive at her chosen career.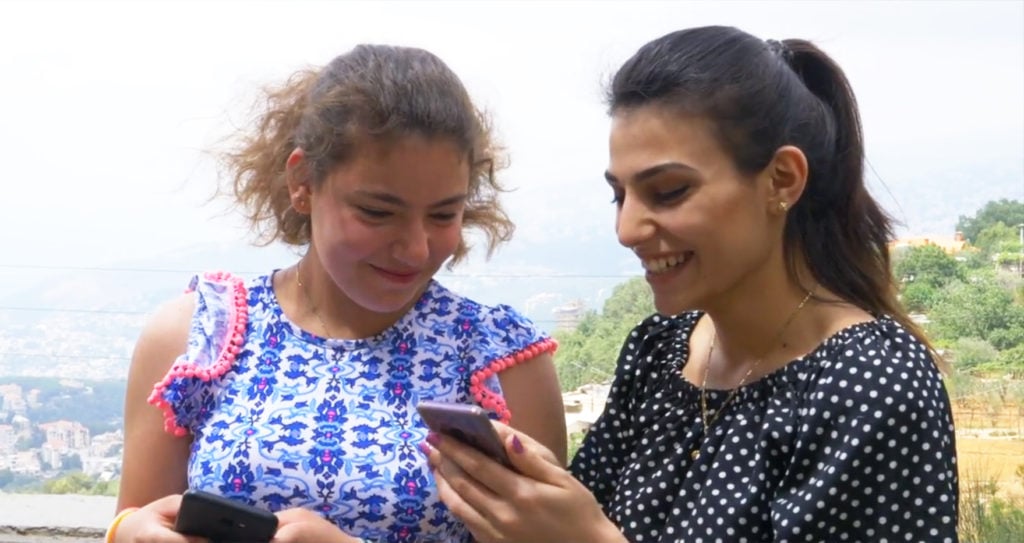 She wants to give back to the community now, helping others from the same background to widen their horizons and highlight the options available to them.
"Mentorship gave me the care and attention I needed, and now I want to do the same for others," said Carole, who sees nursing a stepping stone to pursue other dreams in the future.
Kiara has the same to say about his mentor. Grateful for her investment in his life, he said that DHL and Kilei had not just imparted knowledge and skills, but given him space to grow and a path to a better life. He is now doing all he can to volunteer at the home that took him in, ensuring that the mentorship cycle continues.
A responsibility for all
Statistical evidence suggests that mentoring is useful not just for individual mentees and the organizations that nurture them, but also for the economy.
Mowgli, a UK-based social enterprise, found that mentoring in the Middle East and North African region has resulted in 890 percent in Return on Mentoring Investment (ROMI), which measures the economic returns from creating and safeguarding jobs in countries like Jordan, Algeria, Morocco, Lebanon and others.
"Countries whose businesses run successful mentorship programs are setting the foundation for sustainable growth," said Kakooza. "This is because mentorship creates productive labor, multiplies leadership at managerial level and ensures that there is business continuity."
Businesses, governments and non-profit organizations, therefore, would do well to pay more attention to mentoring. As a core pillar of human capital development and a form of investment into the next generation, mentoring will be vital to a country's economic growth.
Companies, for example, can look beyond the 'light touch' approach of school painting, school building, drawing competitions, or one-off donations to schools.
Instead, they could take a step further to mentor and coach individual students for some time, imparting life experience, knowledge, skills, trust and belief in a young person — and creating a network effect of development that can change entire communities over time.
"At a time when I was wondering why things weren't working out for me in life, it was my mentor that helped me get back on my feet," said Kiara. "I always feel thankful for the journey I've had, and now I want to be the big brother that looks out for others."