MORE FROM THIS COLLECTION

Kenya's teen mothers empowered by sustainable diaper movement
From making sustainable diapers to learning computer skills, social entrepreneur Violet Ochieng is helping Kibera's single mothers earn their livelihoods.
From making sustainable diapers to learning computer skills, social entrepreneur Violet Ochieng is helping Kibera's single mothers earn their livelihoods.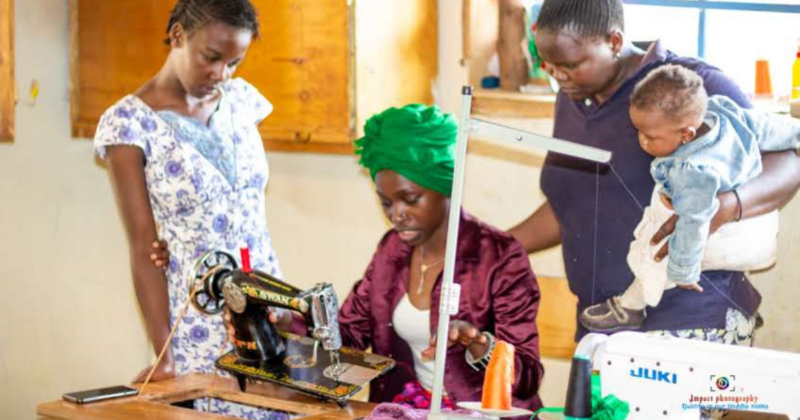 For as long as Violet Ochieng could remember, the streets of Kibera have always been littered with waste. Having lived in Africa's largest urban slum since 2005, Ochieng spent her journeys to school walking on dirt paths, past disorganized dumping sites overflowing with unrecycled plastics and paper.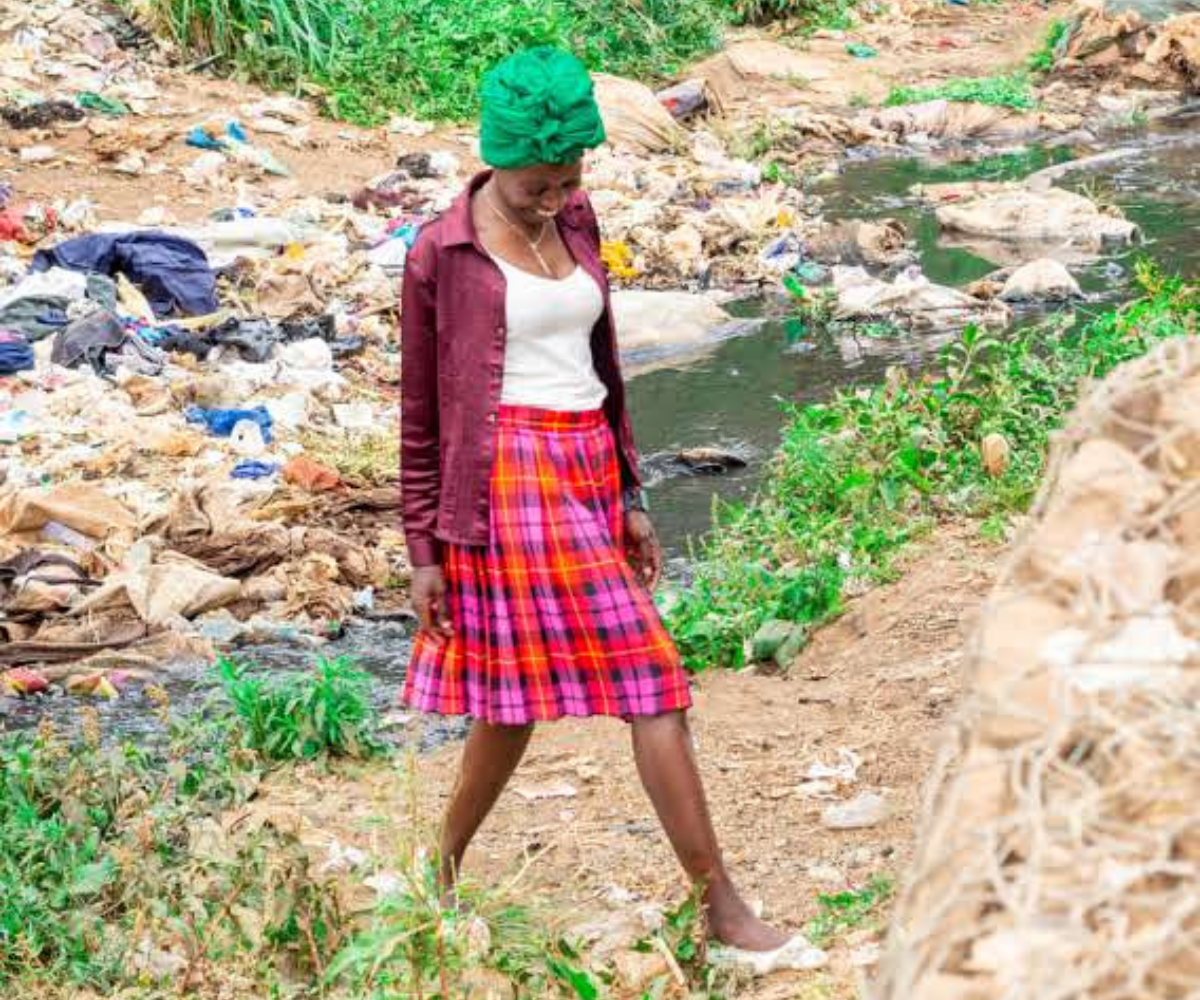 "I always knew I wanted to do my part for the environment and make my community better, I just didn't know how," said Ochieng.
In 2021, she founded a sustainable social enterprise, Veeklture, kickstarting her mission to clean up the streets of Kibera one step at a time. Working with a team of 20 young single mothers, she addresses several social concerns, from environmental preservation to infant health and providing employment opportunities, helping other teenage mothers reconnect with society and find new ways to support their families. 
"With Veeklture, I hope to reach out to as many people as possible and make a difference in my community by empowering them with livelihoods, skills, and knowledge," said Ochieng.
Tailoring sustainable solutions for her community
While working with a community-based organization in Kibera, Ochieng was shocked to learn that young mothers in the community were putting their babies in reused disposable diapers because they could not afford fresh ones.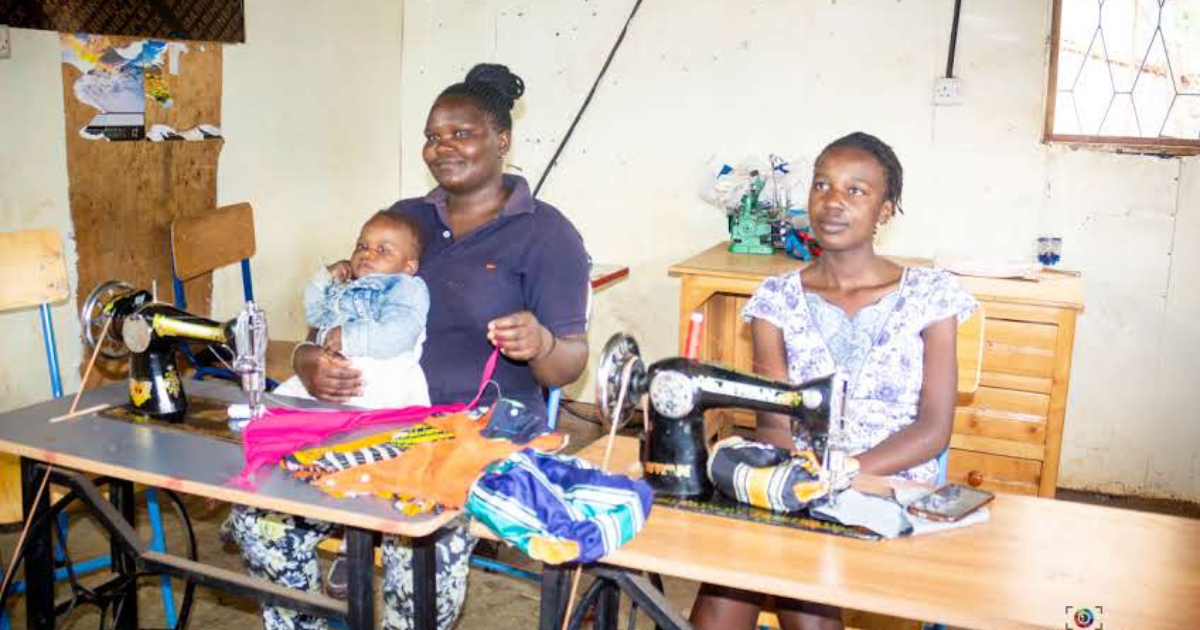 Digging deeper, she reached out to teen mothers in the community and learned that washing and reusing disposable diapers was a common experience for them. They would even leave their children in soiled diapers for more extended hours so they would last longer. As a result, many infants suffer from health problems due to poor hygiene. 
"It came as an awakening that maybe I could produce a sustainable solution that would answer the immediate needs of my people and allow them to feel dignified and proud that they are doing their best to care for their children," said Ochieng.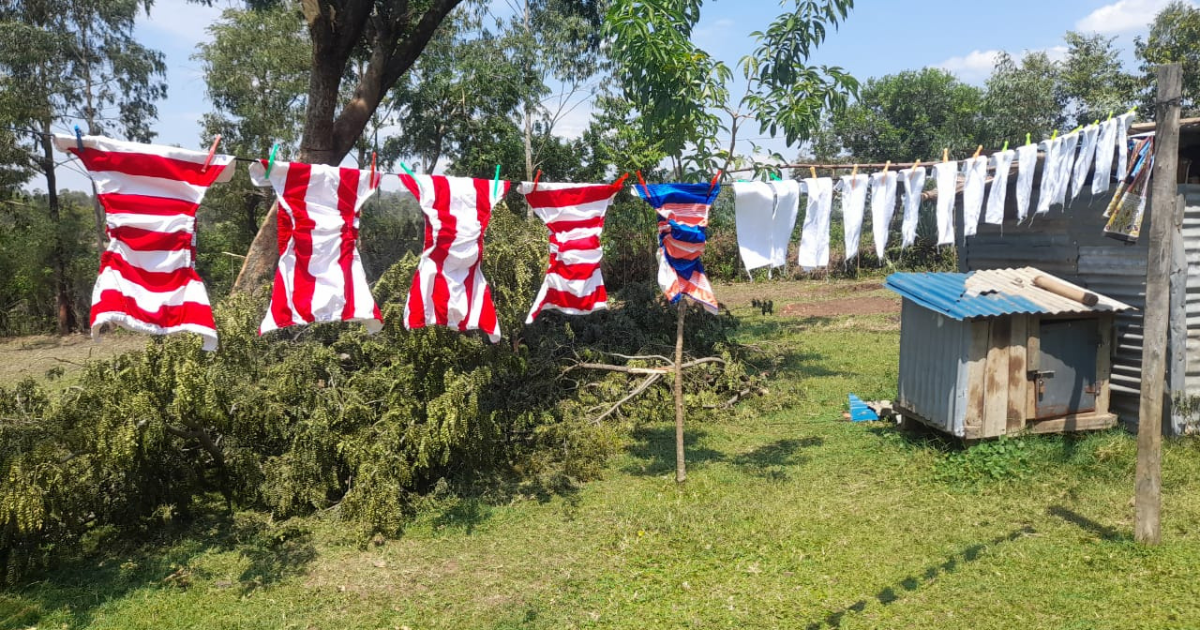 Through watching Youtube videos, Ochieng learned how to make reusable diapers, hoping she could create an affordable alternative for young single mothers that would ensure infant hygiene. However, she quickly realized that these teen moms could not even afford to buy sustainable diapers at low prices. 
This led to the idea of tapping into markets beyond the Kiberan community. Ochieng signed up for vocational tailoring classes, where she learned to create basic patterns for her signature Veeklture bags and stuffed animals and toys. She then diversified her line of products to cater to tourists to sustain a profit margin that would allow her to hire teen mothers in the community and train them to produce the products for sale. Apart from getting paid for their work, for every 10 pieces of diaper they produced, the young mothers could keep one diaper.
Reducing waste in Veeklture's production chain
Apart from working with teen mothers, Ochieng hoped that her business would contribute to reducing waste and minimizing its environmental impact. With the right skills in place, the next step for Veeklture was to start its production chain, which typically uses African Tenge prints sustainably sourced from tailors in Kibera.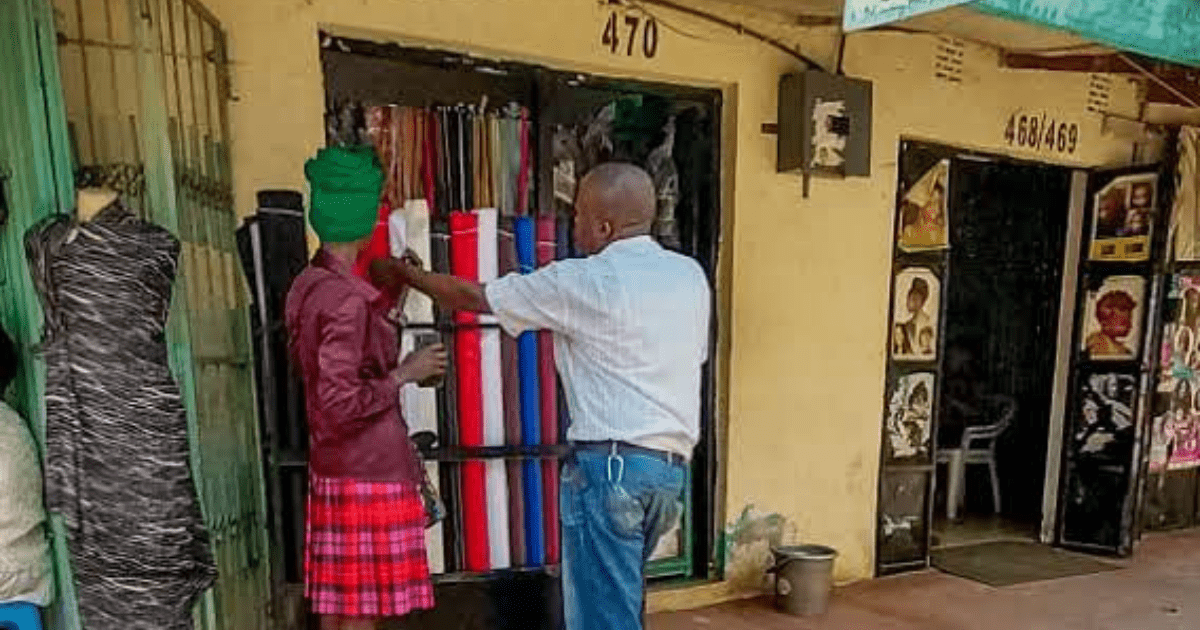 Depending on their orders, Ochieng sources materials from different tailors in the central business districts. To create a sustainable operation that would minimize the environmental impact, she requests that the tailors provide clean fabric scraps to reuse and recycle into her products, in exchange for a small fee.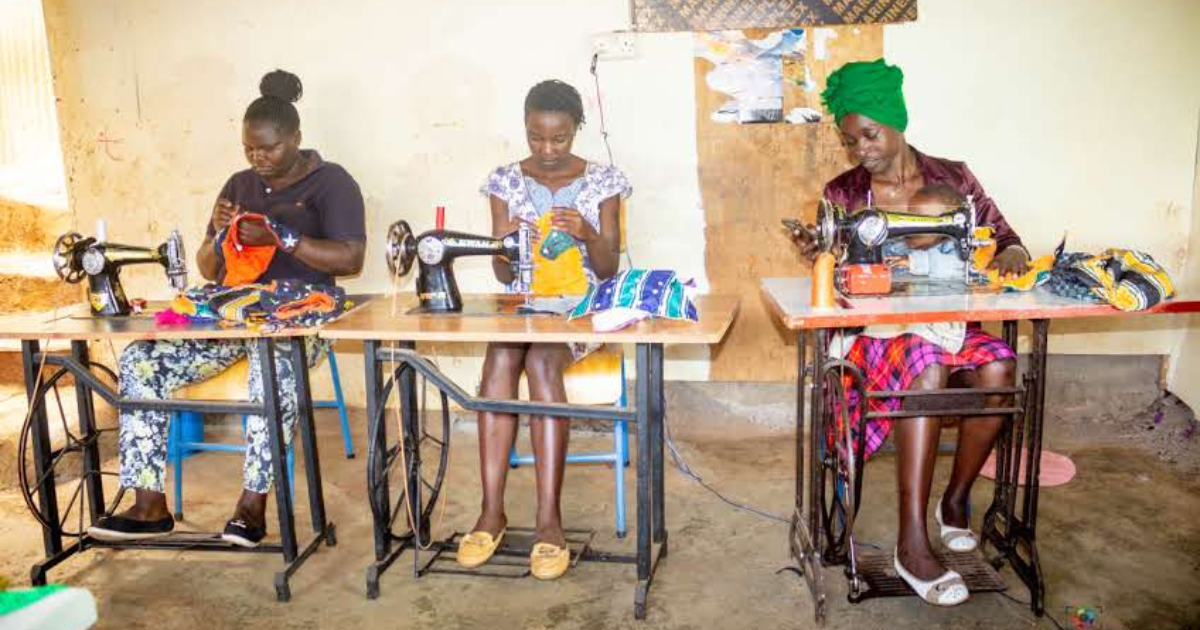 However, this means that Ochieng's supply of material and its costs are ever-changing as the prints and patterns depend on what the stores have left over. While each product might have a different button or print, Ochieng highlighted they have similar qualities that the customer experienced previously. 
"Commercialized products need to be of good quality, especially with children's products, which have more sensitive considerations, so we have to make sure our products are safe and practical to use," said Ochieng. As such, she ensures that the inner linings, such as the waterproof polyester and nylon used to control leakage within her diaper products, use the same material. Ochieng added that keeping the material consistent for the inner lining would also ensure the products are safe for children's use.
Mentorship and moving Veeklture online
Ochieng did not expect to become a social entrepreneur when she founded Veeklture to help her community. "We have non-profit organizations and private businesses in Kibera, but not many people know how to run and grow a social enterprise or even a sustainable business," said Ochieng. "So, finding a mentorship was really challenging."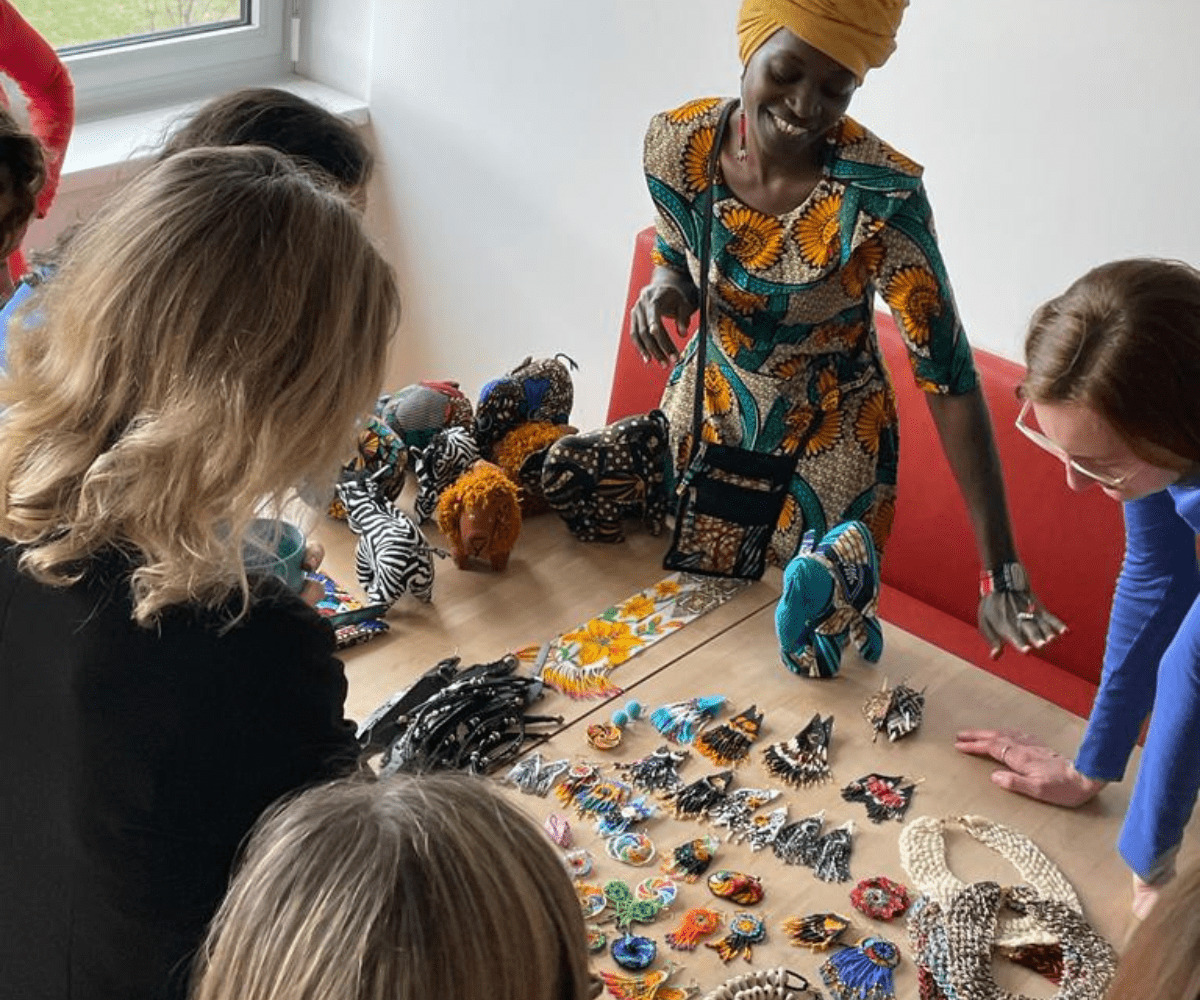 Starting a business during the pandemic was also difficult, as Ochieng was unfamiliar with the necessary hygiene standards and requirements for selling diaper products during Covid-19 when disposable products were preferred. In Kenya, the sterilization of hygiene products had to be certified, but this was an expensive process that Veeklture could not afford. 
In search of guidance to grow her business venture, Ochieng participated in the GoTeach Social Entrepreneurship program organized in Kenya as part of DHL's partnership with SOS Children's Villages. The one-week boot camp was held for 60 young program participants in Kenya and included workshops on topics such as CV writing, digital skills, and entrepreneurship.
"The Social Entrepreneurship Pilot aims to empower these remarkable individuals by providing them with the tools they need to carve their own paths," said Banalata Sen, Head of GoTeach, DHL Group. "Through the partnership between GoTeach and SOS Children's Villages, we help these aspiring entrepreneurs embrace challenges, learn from mentors, and overcome obstacles. We celebrate their courage and resilience, knowing that their success stories will forever inspire others to dare to dream, and make a difference."
GoTeach Social Entrepreneurship program
GoTeach launched the Social Entrepreneurship Pilot (SEP) in 2021, in collaboration with SOS Children's Villages and local organizations experienced in entrepreneurship. The initiative aimed to empower young individuals to become successful entrepreneurs by providing them with training in entrepreneurship skills, mentorship, and financial support.
SEP was implemented in seven countries, namely Haiti, Kenya, Lesotho, Madagascar, Mali, Mexico, and Rwanda, spanning from March 2021 to March 2023. A total of 306 young people received training. Among them, 96 participants were selected to advance to the next stage based on pitching contests, business plan submissions, and dedication to the program. These individuals received comprehensive entrepreneurship training, mentoring, monitoring, and networking assistance.  
Throughout the program, 150 DHL mentors, consisting of 70 virtual and 40 local mentors, were trained and paired with young participants, maintaining regular engagement. Young individuals benefited from either a virtual or local mentor and in some cases, both.
By the end of March 2023, all participating countries had completed the program, with a few closing ceremonies scheduled for May 2023. 
While participating in the SEP in Kenya, Ochieng was paired up with Joshua Amewuga, Sub Saharan Africa (SSA)  Operations Programs Manager at DHL Express Ghana, who began to mentor her remotely from Ghana.
Together, the two set business goals for Veeklture, from expanding the product line to setting up a reliable work venue and system for recording and tracking financials. Amewuga also convinced Ochieng to start Veeklture's e-commerce channel when he noticed that tourists were attracted to Veeklture's products. 
Funding and building Veeklture's website were challenging. But Ochieng could tap into her network to find a reliable website developer, while Amewuga helped negotiate a reasonable deal on the cost. 
Empowering women to achieve more
Besides forming a firm partnership with their web developer, Ochieng involved the vendor to teach computer classes at Veeklture. This initiative is part of Veeklture's ongoing program to empower teenage mothers who suffer from low self-esteem and feel disconnected from the community. 
According to Ochieng, 90 percent of the teen mothers that Veeklture works with dropped out of school and are not equipped with useful skills to make a living. Although they joined Ochieng's production team to support their families, many also wished to return to school and pursue other livelihoods.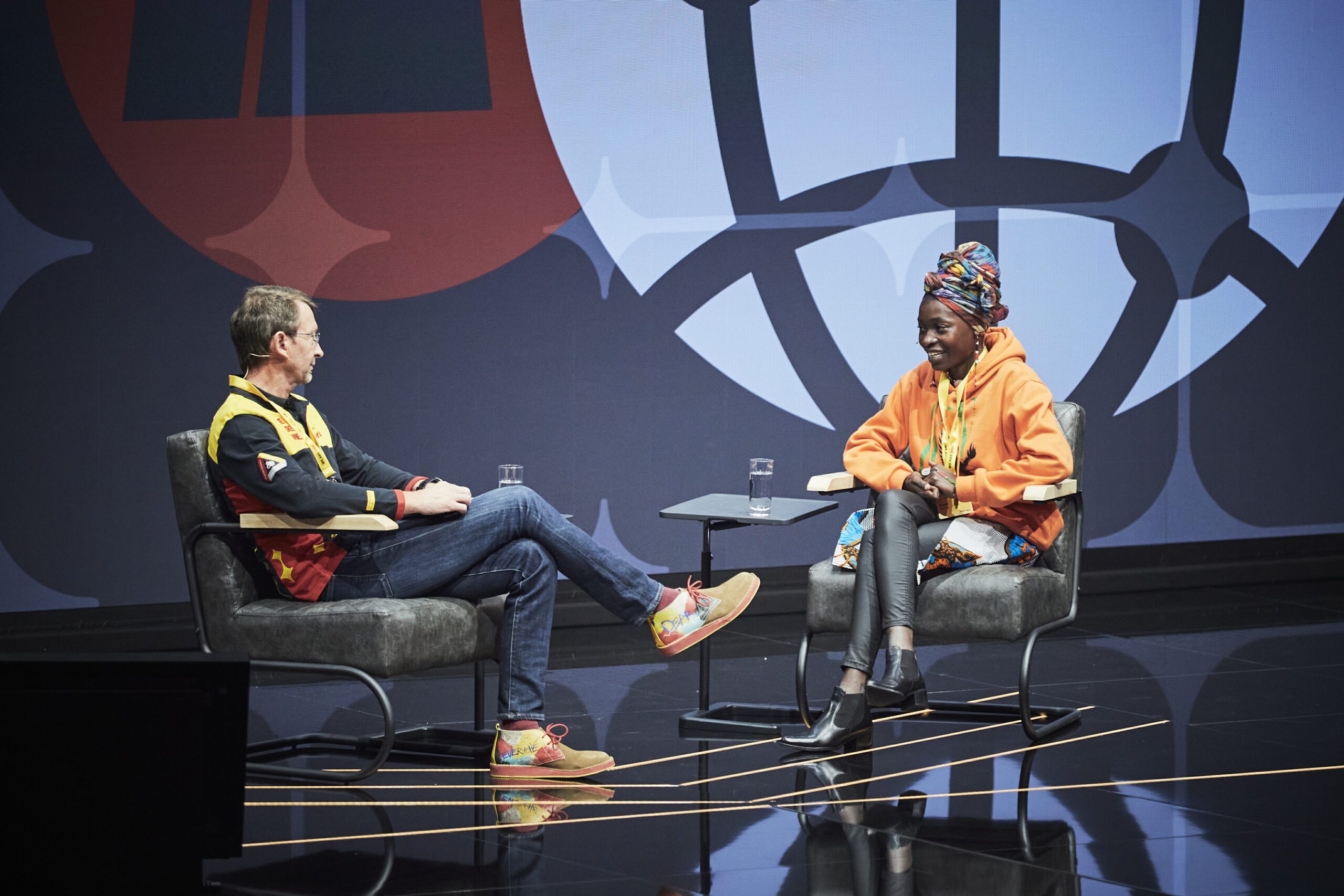 "We realized that helping these teen moms build up their confidence was a key step to empowering them economically," said Ochieng. "So we listen to their stories and encourage them. We communicate with them to understand what kind of work they are looking for; whether they want to go back to school, and if so, we help them look into suitable training programs and other resources they need to turn things around," she added.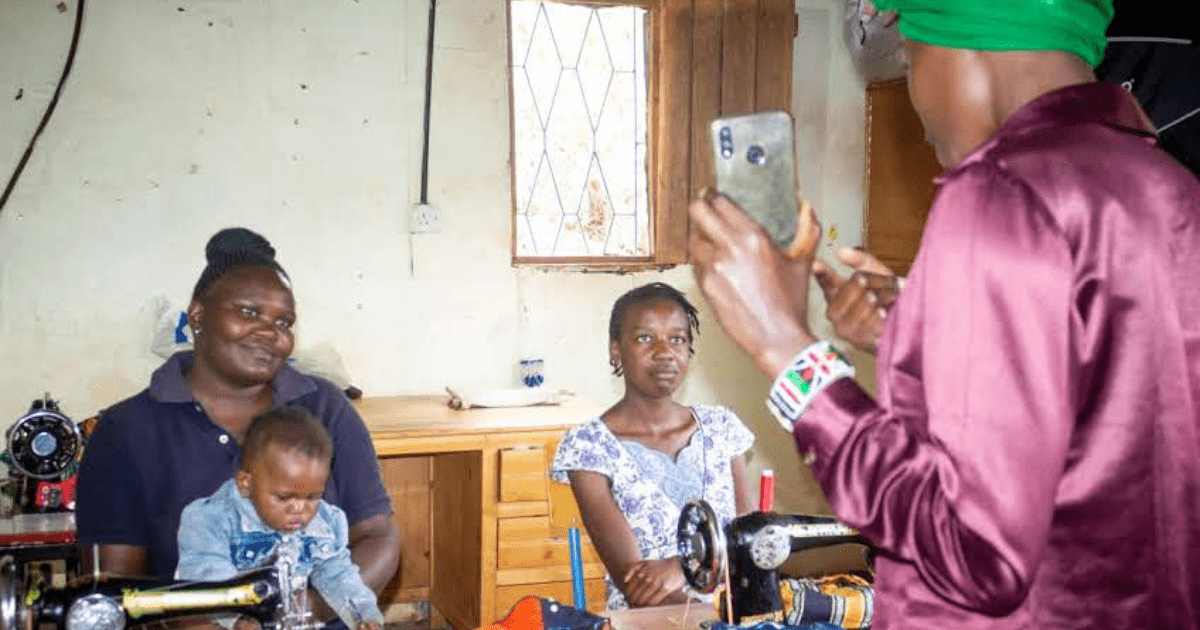 As Ochieng recognized more of the community's needs, she began expanding Veeklture's programs, finding more ways to help teen mothers in Kibera. Besides computer classes, the social enterprise also works with different organizations to provide counseling classes. 
Success through support and network
From creating sustainable, reusable diapers, to training programs, Ochieng attributes one key element that led to Veeklture's growth: networking. 
"I didn't have any resources or finances while I was starting Veeklture, so I didn't think I would be able to make an impact. But as I expanded my social circle and connected with more people, I had more people to help push Veeklture's causes and more resources to tap into," said Ochieng.
Ochieng credits the support of her family, friends, and Amewuga for boosting her confidence throughout the many challenges she encountered. She added that despite being in a different country, her mentor was always present, sharing his ideas and advice as Veeklture grew.  
"It's remarkable to witness the tremendous growth and success she has achieved with her tireless work ethic and unwavering passion for helping others," said Amewuga. "As her mentor, I am humbled to play a small role in providing as much guidance as possible and helping her understand that she is not walking this path alone."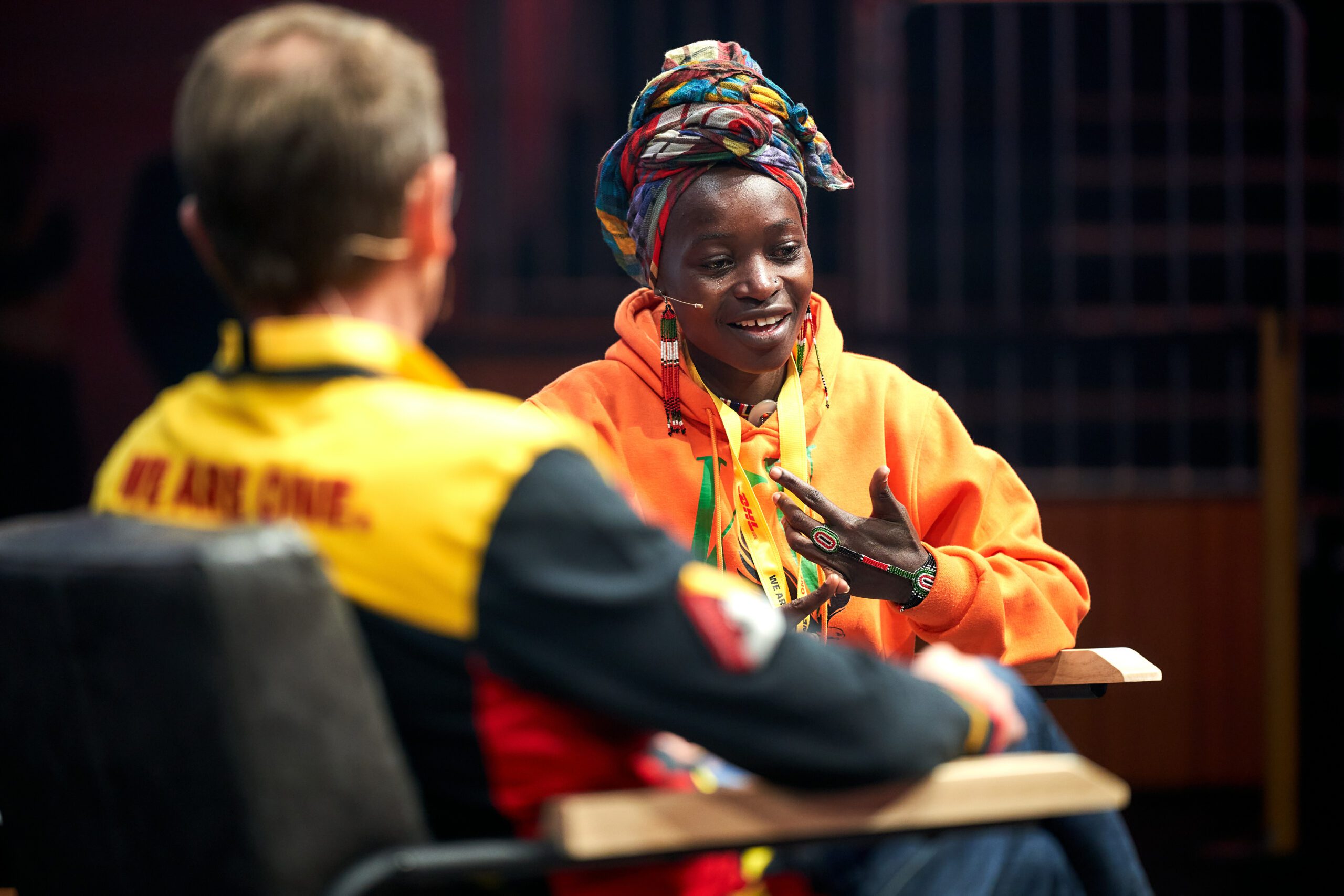 Looking back on her journey, Ochieng hopes that Veeklture's budding success will inspire more young entrepreneurs in Africa to take leaps of faith and fight for social causes they care about. 
"Whether it's helping your community or starting your own business, it's important to take the initiative and work toward where your instincts are pushing you," said Ochieng, who added, "We never know the outcome, but taking immediate action matters a lot".