MORE FROM THIS COLLECTION

A woman's mission to transform education in Madagascar
There is an urgent need to revolutionize the education system in Madagascar, and one woman has taken it upon herself to fix it..
There is an urgent need to revolutionize the education system in Madagascar, and one woman has taken it upon herself to fix it..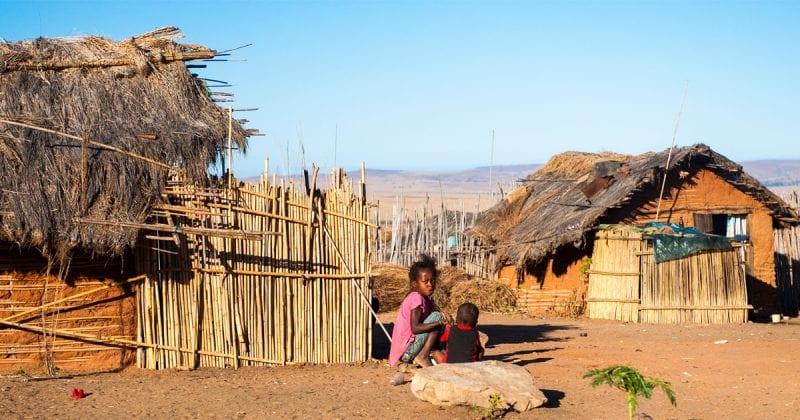 Seeing first-hand the dire living conditions of villagers on Grande Comore, a north-western island off the African coast, was a life-changing moment for her.
"I met and spoke to villagers who lived so far off the grid that they had never even heard of the concept of electricity," she recalled.
Born and bred in Madagascar, 34-year-old Faneva Raharimanantsoa has long been a strong advocate on the importance of education as a way out of poverty.
Even if it means having to go from door to door in rural communities around the region, trying to convince parents to send their children to school, she does so willingly.
"While many of the parents have given up on their children's future, it is still my job to convince them that education is the key to changing their lives," she said with a smile.
For her, the aim is simple — to ensure a brighter future for the country's next generation.
Her journey began in 2009 when she signed up for the role of coordinator with the SOS Children's Village (SOSCV) in Madagascar.
There, she spearheaded communications, fundraising and sponsorship operations for the non-governmental organization (NGO). Working alongside local and international aid groups, she also helped develop programs centered on daycare, education, medical services and vocational training.
"The only route out of extreme poverty is through education and I knew that change wasn't going to happen overnight, but I had to start somewhere," she said.
So when the opportunity to join the DHL GoTeach team in Madagascar came up in 2018, Raharimanantsoa seized it.
"My time at SOSCV allowed me to walk the ground and witness people's struggles first-hand. This has helped me tremendously in my new role at DHL, where I get to craft programs based on the needs of different communities," she added.
As manager of DHL's GoTeach program across the Indian Ocean & French Africa region, she coordinates social programs in education, empowerment, employability and entrepreneurship for vulnerable young people living in rural communities.
Overcoming obstacles
Though still new to the company, Raharimanantsoa is no stranger to the challenges that arise in her scope of work.
One long-standing issue has been getting parents to understand the importance of education.
"For villagers experiencing extreme poverty, education is the furthest thing from their minds. Convincing them of the benefits of education is difficult, but the idea here is to show them that it is the solution for the long term," she added.
The problem is compounded by the fact that parents usually have to pay for teachers' salaries, which are not covered by the government.
While changing attitudes and mindsets toward education take time, there are other more pressing obstacles to overcome such as food insecurity and severe malnutrition which prevent children from going to school.
More than 16 million of its population live in rural areas and face high levels of malnutrition, which have been attributed to anemia, low birth rates and delayed developments.
Malnutrition has severe repercussions on one's future — a malnourished child is expected to earn 26 percent less than his peers later on in life.
"The reality is, there is just not enough food for the children to survive on," said Raharimanantsoa.
She is currently pushing for governmental reforms that would ensure the safe production and consumption of healthy food in schools.
With poor transportation networks, children are also often subjected to long and arduous journeys just to get to school. By situating the centers closer to remote villages, their goal is to bring education closer to rural communities.
The risk of infection is another cause for concern. The lack of access to medical care and unsanitary living conditions has created a breeding ground for diseases, which continue to claim the lives of Malagasy children.
According to a UNICEF report, nearly 120 out of every 1,000 children born in Madagascar will succumb to diarrheal diseases, malaria and respiratory infections even before getting the chance to celebrate their fifth birthday.
Between 2010 and 2015, 82 percent of plague deaths reported worldwide, or 476 out of 584 deaths, had come from Madagascar.
"When I speak with the school kids' parents, their number one concern is always their children's health. They want to know if their children's health will be put at risk in school," Raharimanantsoa noted.
To tackle this issue, her team has been working closely with global health bodies to create sustainable health programs that can be replicated across the nation.
Hope for the future
With Raharimanantsoa at the helm of the GoTeach program in the region, there is a sense of optimism and confidence on the future of country's education scene.
For Daniel Paniez, a government official in Madagascar's educational sector, Raharimanantsoa represents the epitome of the nation's drive toward an adequately educated generation.
During his stint as the National Director at SOSCV Madagascar, Paniez witnessed first-hand the determination and grit that personifies her zest for change.
"Raharimanantsoa's greatest asset is her infectious energy to create change, which has a lasting ripple effect on everyone around her. Whether it is the stakeholders, program trainers or the beneficiaries, she is able to rally everyone together for a united cause," he said.