MORE FROM THIS COLLECTION

Jobless youth in ASEAN: Why countries and companies are paying attention
The issue could seriously impede growth in the region, dimming the glow of a projected golden age of rapid economic expansion.
The issue could seriously impede growth in the region, dimming the glow of a projected golden age of rapid economic expansion.
For more than 3.4 million young Filipinos who dropped out of school or are jobless, a life of poverty could soon become a reality, as their families remain trapped in a vicious economic cycle.
Impoverished communities in shanty towns located near landfills, such as in Payatas just north of Metro Manila, get by on pagpag — a dish of leftover meat foraged from rubbish dumps. In such areas, many jobless youth loiter, despondent and desperate.
Over at Malaysia's city center, graduates are also struggling with unemployment — with up to 60 percent still jobless a year after getting their degrees.
Such sobering stories of rising youth unemployment are replicated across other Southeast Asian countries from Indonesia to Cambodia.
The Association of Southeast Asian Nations (ASEAN) is expected to have a remarkable annual growth of more than 5 percent in the next few years, according to the latest Investing in ASEAN report. In contrast, the global average sits at 3 percent.
As a result, the booming regional economy is predicted to reach US$4.7 trillion (€4.2 trillion) in gross domestic product (GDP) by 2025. This will put it on track to be the world's fourth-largest economy behind the United States, China and the European Union by 2030.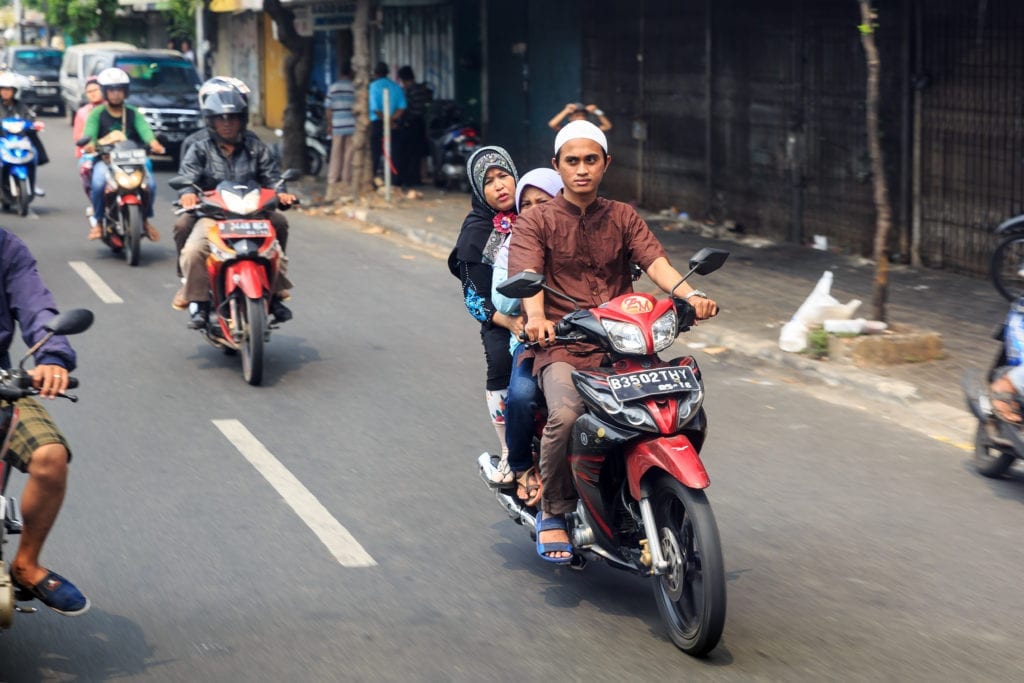 While a bright future awaits 200 million youth in the region, many are missing out on the ASEAN growth story.
In 2016, 11.7 percent of Southeast Asia's youth were unemployed. Indonesia seems to be the worst-hit, posting a 15.8 percent youth unemployment rate in 2018, with Malaysia in second spot with 11.2 percent in the same year based on World Bank statistics.
Many countries as well as socially conscious companies are finding ways to solve this issue for a more sustainable future as the impact on the economy could be crippling.
The skills deficit
Getting to the root cause of youth unemployment is critical. A mix of skills mismatch, poor education, and digital advancement could explain the rising trend.
Language is also a barrier. In Malaysia, surveys show that youth need to improve their mastery of English and digital skills.
A Malaysian Employers Federation (MEF) survey found that more than 90 percent of respondents felt graduates needed to improve their English proficiency.
MEF executive director Shamsuddin Bardan said to news site FMT that students trained in English-speaking countries have a better command of English and communication skills. "So employers would obviously choose them for these skills. These are the kind of things that our local graduates lack," he said.
Currently, youth make up almost 60 percent of the 500,000 unemployed in Malaysia. The government is going all out to tackle the issue, with its launch of a US$1.56 billion (€1.4 billion) initiative to create 350,000 jobs for Malaysians in five years.
Despite the various efforts, the inexorable march of Southeast Asian economies toward higher-skilled production means greater demand for skills, which many youth lack. They thus run a high risk of being left behind.
Fortunately, a survey of 56,000 ASEAN citizens between 15 and 35 years old has gleaned some encouraging results. More than half (52 percent) believe they must update their skills regularly as technology disrupts job markets.
Noting this trend, Justin Wood, head of Asia Pacific at the World Economic Forum, said: "The only certainty is that job markets face accelerating disruption, where the lifespan of many skills is shortening. It is encouraging that ASEAN youth are aware of these challenges and show a deep commitment to lifelong, ongoing learning."
Concerted effort to counter the problem
While youth unemployment is a tough problem to tackle, solutions are in place to address the issue, and they come from governments and private enterprises in ASEAN.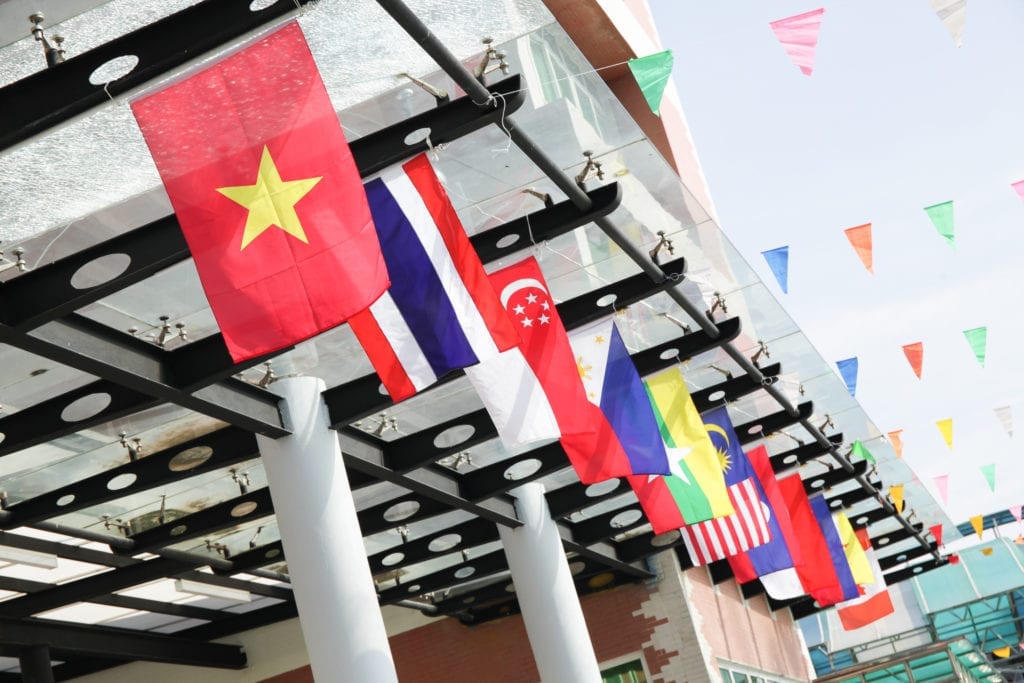 These measures seek to level up the skills of youth, offer job-matching services and provide direct support for them.
The 10-member grouping of ASEAN aims to develop more education systems based on learning outcomes and training opportunities. One example is the Philippines' promotion of Technical and Vocational Education and Training for global competitiveness.
In Malaysia, the setting up of a national job portal and employment program for graduates have benefited thousands of Malaysians.
The private sector is pitching in too. For instance, Indonesia's ride-hailing app Go-Jek is partnering more than 300,000 micro-businesses to create employment for 1.3 million people, following the government's focus on improving the work competency standard and the quality of vocational training and certification bodies.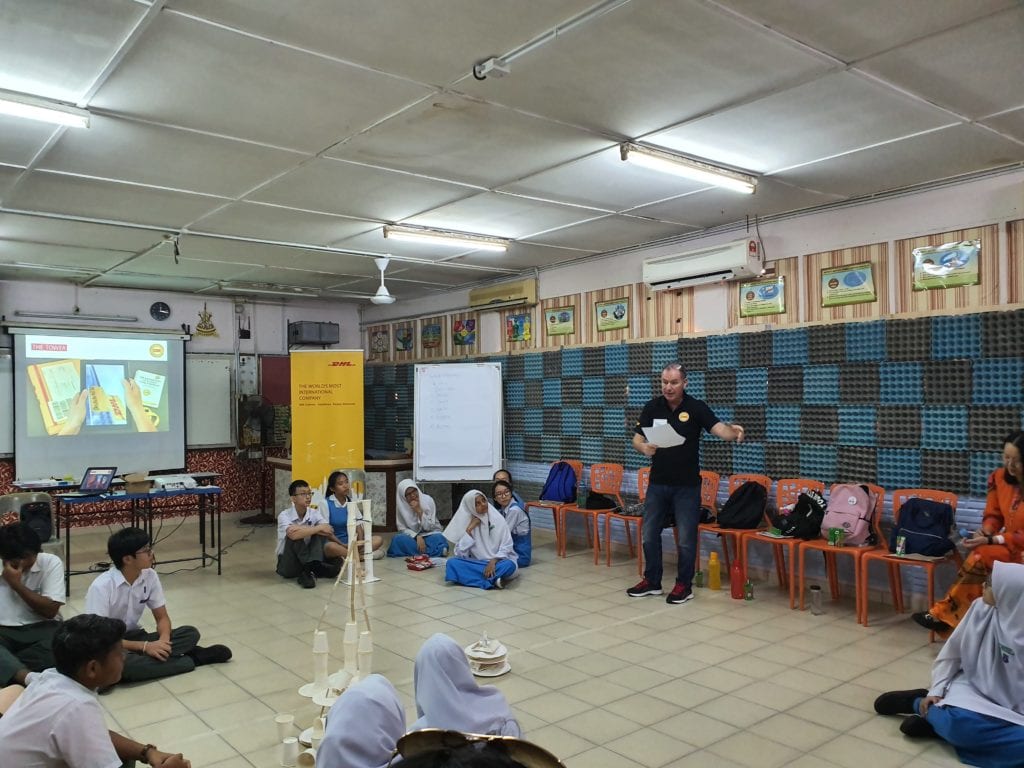 In Cambodia, where the International Labour Organization said unemployment is the most important issue faced by youth, DHL is partnering non-profit Teach for Cambodia to promote employability through soft skills training and career awareness programs.
The partnership, as part of Deutsche Post DHL Group's GoTeach program, provides opportunities for the youth to gain exposure in the working world and gives them access to DHL mentors and business leaders.
DHL in Malaysia has also been conducting a similar program since 2015. Done in partnership with Teach for Malaysia, it has reached out to almost 3,000 beneficiaries.
"Students have picked up skills like crafting a resume and acing an interview through workshops; gotten a glimpse into the life of a DHL employee at our facility tours; and received mentoring by senior members of staff," said Julian Neo, Country Manager, DHL Express Malaysia.
The importance of having productive young labor is not lost on Neo.
"Youth joblessness is a ticking time bomb that is, unfortunately, becoming more prevalent across the world," he added. "The causes may be different but the effect is the same: occupational deprivation can be a slippery slope toward social, economic and health issues."
If youth unemployment can be addressed, the golden age of growth for Southeast Asia will truly be achieved without the shadow of joblessness dimming its glow.