MORE FROM THIS COLLECTION

In Madagascar, producing the world's favorite flavor is no plain vanilla
Labor-intensive practices, natural disasters and theft may be taking a toll on Madagascar's highly prized vanilla industry, but help is on the horizon.
Labor-intensive practices, natural disasters and theft may be taking a toll on Madagascar's highly prized vanilla industry, but help is on the horizon.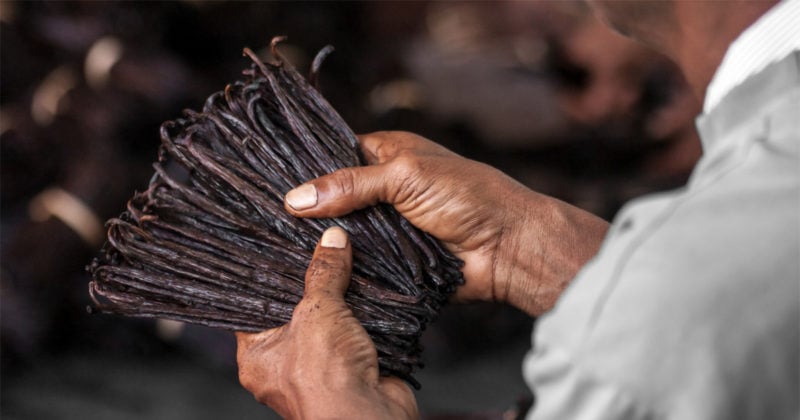 The smell of fresh dew fills the muggy, moonless night.
A group of farmers stealthily make their way across a two-hectare vanilla plantation on the edge of Antala, a coastal town located north-east of Madagascar.
They carefully scan the vast fields for any signs of trespassers until dusk arrives, before another convoy takes over their surveillance duties. Like clockwork, the men patrol the grounds daily until the end of peak harvest season.
Such a routine has become part and parcel of everyday life for nearly 80,000 farmers in Madagascar, whose prized vanilla beans — the second most expensive spice in the world, after saffron — have become a prime target for thieves across the country.
After all, an insatiable global demand for vanilla has caused prices to rocket in recent years. This market is expected to balloon further to almost US$735 million (€671 million) by 2026, up from US$510 million in 2018.
Yet, despite producing 80 percent of the world's vanilla and contributing to five percent of the country's economy, Madagascar's vanilla farmers continue to live below the poverty line. Many continue to be plagued by labor-intensive practices, natural disasters and pilferage.
The true cost of vanilla
One of the main reasons behind the sky-high market value of Madagascar's vanilla pods is the labor-intensive cultivation process involved, according to Shanawaz Sheriff, the Head of Region (Africa) of Expo Commodities Group, an international spice trading company.
While vanilla orchids are native to the regions of South and Central America and the Caribbean, those that are found outside of these areas — including the varieties found in Madagascar — need to be painstakingly pollinated by hand.
Adding to this is the fact that the orchid flowers only bloom one day a year. This means that farmers have to double down and take advantage of the short window to hand-pollinate all the orchids.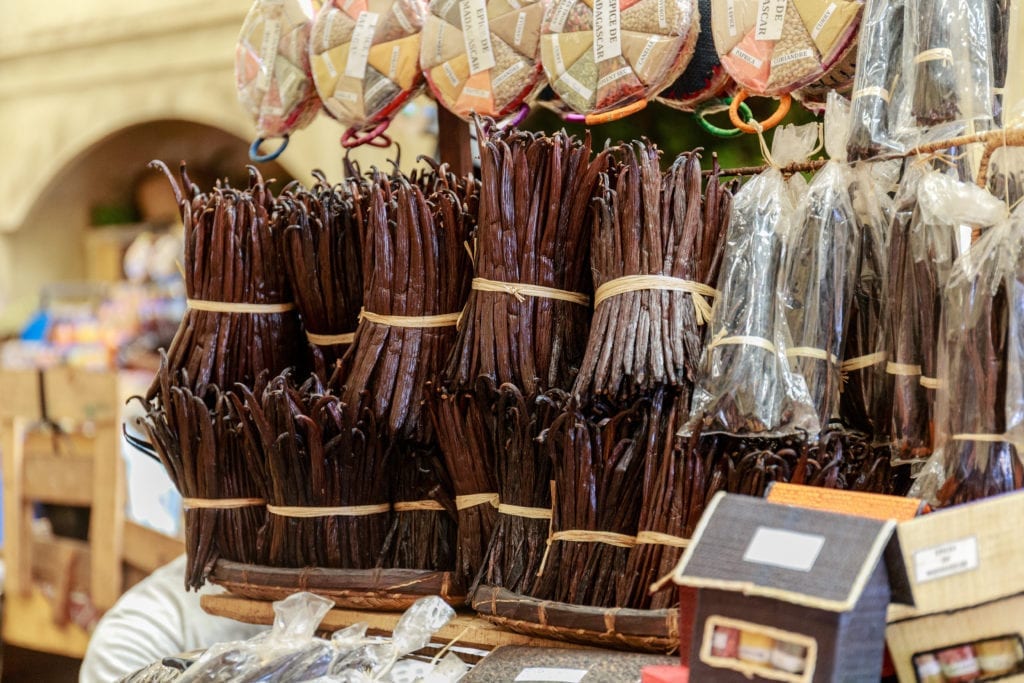 The next step of the process only takes place nine months later when the fruits have grown into vanilla pods. Here, the farmers spend several weeks treating the pods with steam, sun and shade before they can be sold off to buyers.
With a reputation as one of the world's most expensive spices, it is no surprise that the vanilla bean has garnered unwanted attention over the years: thieves.
"Due to its high value, vanilla tends to attract theft more than other crops," said Shanawaz. In 2018, government officials estimated that thieves pilfered almost 10 percent of the country's total harvest.
Many farmers are turning to vigilante justice and armed patrols to save their crops. Others try to outsmart thieves by harvesting their crops many weeks ahead of the ideal harvest period, although this has adverse effects on the quality of vanilla produced because it means significantly lower levels of vanillin, the main flavor component of cured vanilla beans.
Climate change has also played a significant role in pushing up the prices of vanilla.
In 2017, two tropical cyclones wreaked havoc on the island, wiping out large amounts of vanilla crops and setting off a surge in prices. By 2018, the price of one kilogram of vanilla had surged to almost US$600, compared with US$20 back in 2014, costing even more than silver.
Still, the increased value of the vanilla bean has not necessarily translated into higher earnings for vanilla farmers, whose profits are sometimes usurped by middlemen buyers thriving in the absence of government and market regulations.
Building sustainable supply chains
But not all is doom and gloom for Madagascar's vanilla trade.
Notably, corporates are doing more to help ensure that vanilla supply chains are sustainable. In 2018, a group of multinational companies came together to launch the Livelihoods Funds for Family Farming, a ground-up initiative aimed at stabilizing the vanilla market in Madagascar.
One of their ongoing projects includes a US$2 million collaboration with local non-governmental organization Fanaby, where they educate farmers about sustainable cultivation practices and innovative ways to deal with crop theft, such as organizing neighborhood vanilla watch programs and implementing coded stamps onto their pods.
"It is absolutely critical that our supply chains are sustainable," said Victoria Mars, a member of the Board of Directors for Mars Inc. "If we don't have the raw materials, we can't make our products. If our farmers are not able to make a decent living, we won't have the raw materials we need."
Improvements in logistics are also helping exporters to navigate the challenges of transporting their products to international markets safely and securely without compromising the vanilla supply chain.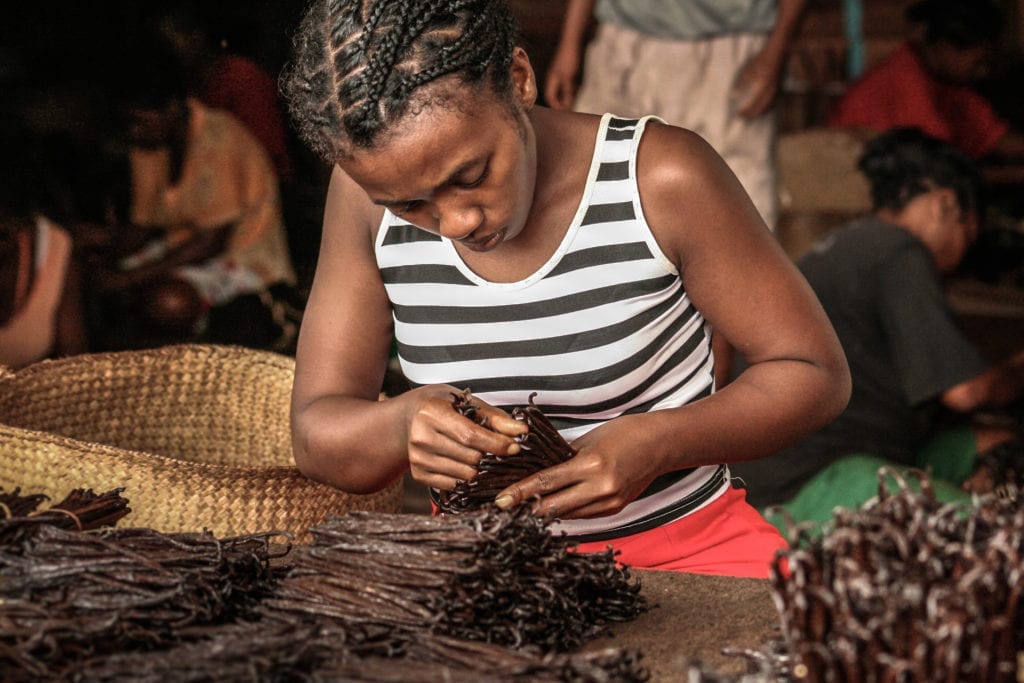 For instance, DHL Global Forwarding Madagascar exports a large proportion of the vanilla beans produced in the country each year, with Europe and the United States as the two main ports of call.
This makes up nearly 50 percent of Madagascar's total vanilla bean exports overseas, shared Ny Riana Rasolofonjatovo, Country Manager, DHL Global Forwarding Madagascar.
He explained that one of the biggest challenges exporters face is transporting the beans from the vanilla-producing SAVA region (Sambava, Antalaha, Vohemar, Andapa) to the main capital of Antananarivo. Specifically, they have difficulty navigating the poor road conditions and shoddy infrastructure along the way.
To this end, his team works closely with the exporters to build personalized logistics solutions based on their demands and requirements. This includes creating customized delivery and collection routes, and using the help of chartered commercial flights and ships to bypass previously inaccessible locations.
To ensure the safe passage of the vanilla beans, DHL Global Forwarding Madagascar also works closely with security firms to protect the cargo.
"No two solutions are the same and working closely with exporters helps us understand their different needs and requirements," added Ny.
"Vanilla beans are the lifeline for the region including the farmers, collectors and exporters, so our job is to ensure that they reach their destination safely and securely."