MORE FROM THIS COLLECTION

The world's largest book sale is huffing and puffing its way around the world
The co-founders' belief of promoting English literacy by making books accessible to all has taken The Big Bad Wolf Book Sale to 32 cities globally and counting.
The co-founders' belief of promoting English literacy by making books accessible to all has taken The Big Bad Wolf Book Sale to 32 cities globally and counting.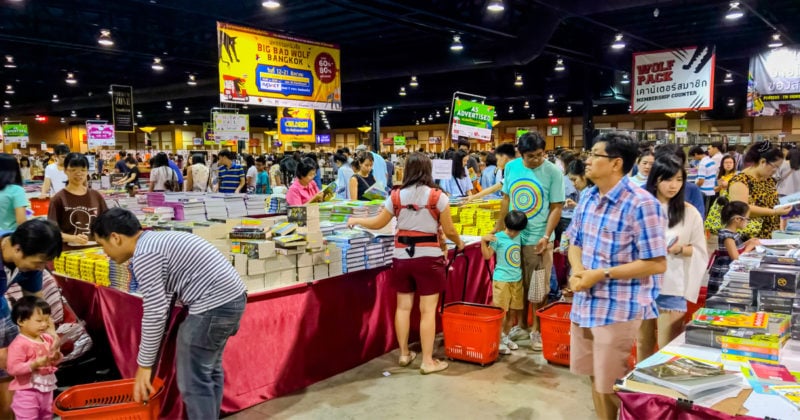 One after another, established players in the declining book industry have called it a day, blaming it on low profits and failed efforts in competing with the emergence of e-commerce and electronic books.
Despite major bookstore chains shutting their doors for good, The Big Bad Wolf Book Sale is still huffing and puffing away. The co-Founders of The Big Bad Wolf Book Sale, Andrew Yap and Jacqueline Ng remain undeterred.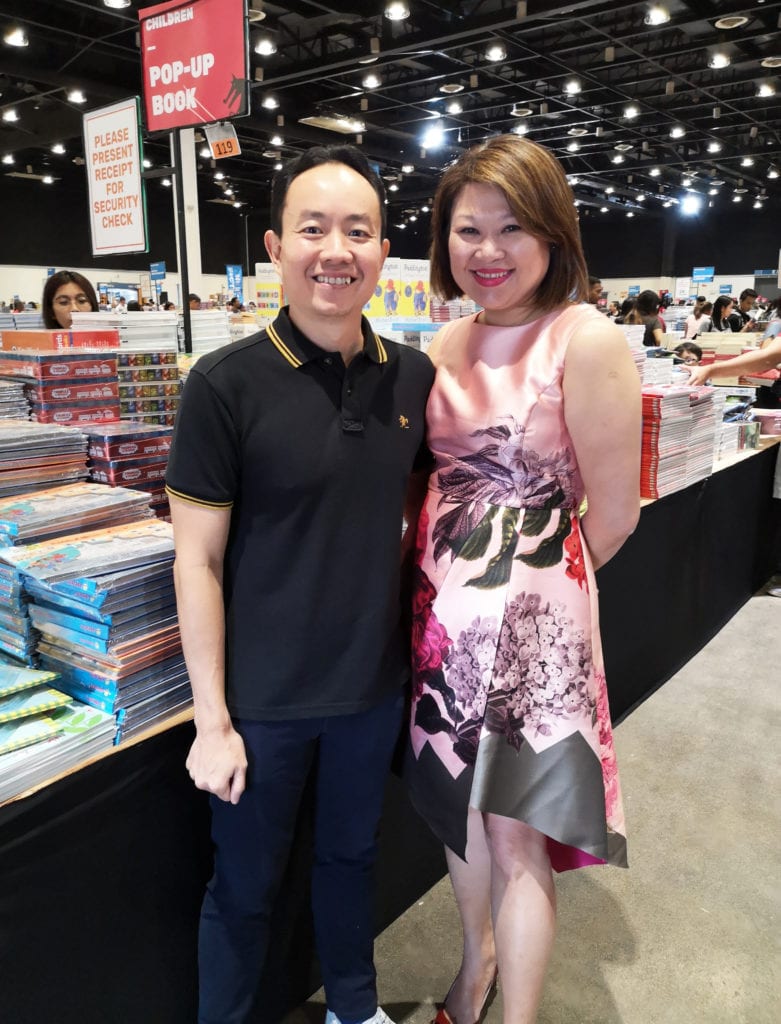 "Digital media has given the book industry a huge shakeup. It has changed the way books are distributed, sold, printed, and even how interactive they are," said Yap. "But books are more resilient than we think."
The Big Bad Wolf Book Sale goes beyond the business of selling books — it is a reading advocacy organization that aims to spread the love for reading by making books affordable and accessible to everyone, regardless of status.
"Books are more commonly associated with the middle-class or the affluent, whereas the lower-income group often has little to no access to books," shared Ng. "Many in Southeast Asia and other parts of the world did not grow up in an environment where books were readily available," she added.
Appetite for books
The idea for the Book Sale is simple. Yet, in the 11 years of The Big Bad Wolf Book Sale, there has not been a single competitor running similar events, or events of the same scale, bringing brand-new, quality reading books around the world.
The duo started off by founding BookXcess, the unique and successful bookstore chain in Malaysia, before launching The Big Bad Wolf Book Sale in Kuala Lumpur, Malaysia, back in 2009. In the past year alone, Ng and Yap have successfully transported 45 million books to 32 cities across 10 countries.
Apart from Jakarta and Bangkok, Colombo was among the earliest cities that The Big Bad Wolf Book Sale ventured into. "Most books there were expensive and there were no major bookstores available. It was not a big city, but the readers there were hungry for books," shared Yap.
Faced with the looming threat of e-books and online marketplaces, The Big Bad Wolf Book Sale still garners an overwhelming response at its Book Sales around the world, offering discounts up to 90 percent off the recommended retail prices. Similarly, BookXcess also offers a variety of books at pocket-friendly prices, and operates its own e-commerce site that ships books worldwide.
"The touch and smell of a book cannot be replaced and our main target audience are the non-readers, who won't be searching for books online. That's why it is important to have a physical sale to reach out to them, as compared to avid readers," Yap explained.
Finding purpose
"The right book in a child's hands will motivate him or her. The more we get books out, the faster the world becomes a better place," said Yap.
"We've witnessed the effects of poverty in countries like Pakistan and the Philippines. We truly believe that a book empowers everyone with knowledge and inspires people to chase their dreams, potentially changing their lives," he added.
Not only do both Ng and Yap encourage the development of English language literacy in every city the Book Sale is held in, they also play a part in improving the lives of children by providing them access to affordable brand-new books.
Despite the scale of their business, Ng and Yap still adopt a hands-on approach when it comes to the book list of every event. Based on the city, they will meticulously curate the selection of books on sale, and collaborate with local publishers to offer local language books at equally affordable prices.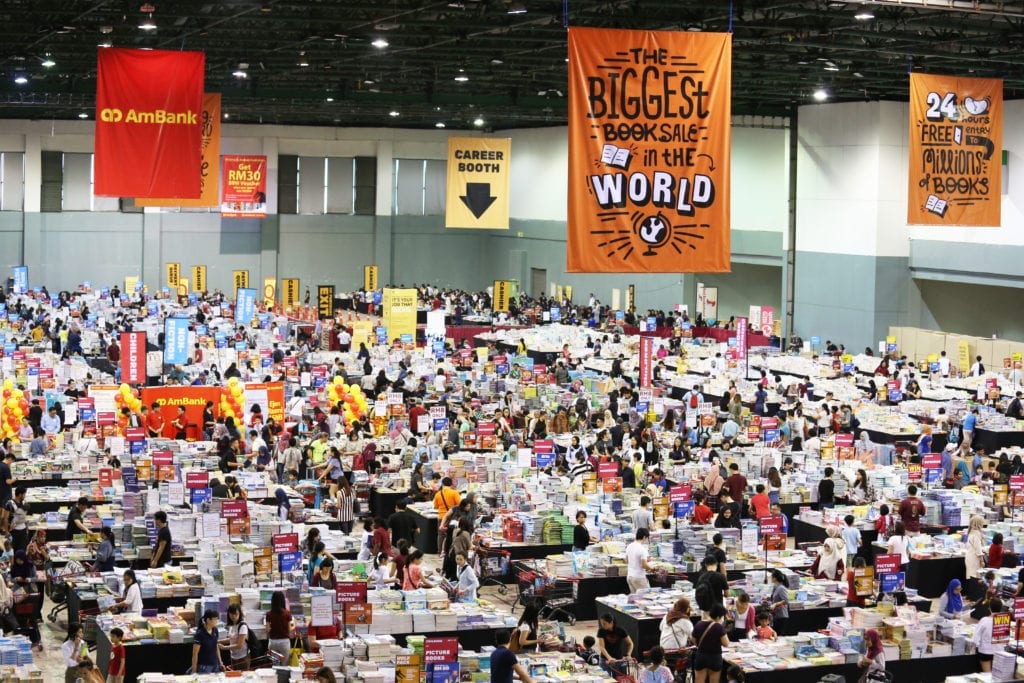 While most companies approach social responsibility as an afterthought, the duo has always walked the talk.  According to Ng, the Big Bad Wolf Books has been a mission-first company from the get-go.
At every Book Sale, there is a designated local beneficiary which The Big Bad Wolf Book Sale collaborates with and pledges to donate books to through its aptly named charity arm, the Red Readerhood.
The team will also encourage customers at the Book Sale to donate books to this worthy cause. After each event, these books will then be sent to public schools, village communities and even pediatric hospitals to benefit underprivileged children.
A new chapter
With 32 cities already on the annual calendar and millions of books moved across countries each year, The Big Bad Wolf Book Sale is only just getting geared up.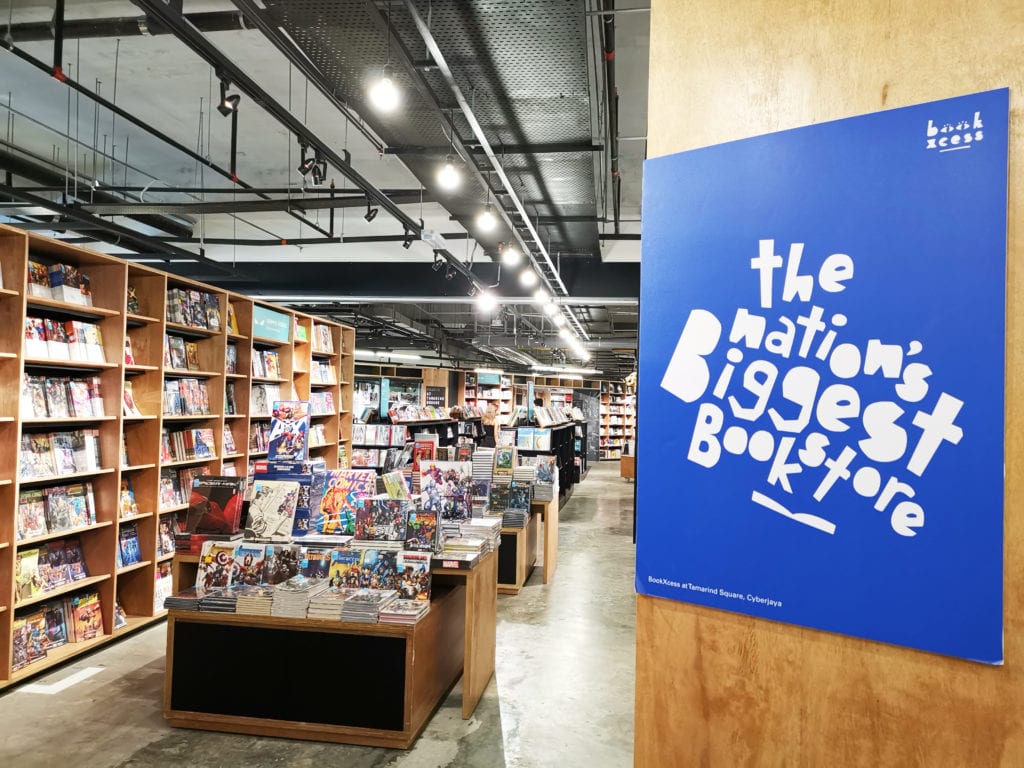 The ambitious duo aims to grow the event to 45 cities this year, and to 100 cities in the next three years. But to do so, they will have to count on the right partners with a shared vision and the expertise to support The Big Bad Wolf Books' expansion.
Challenges remain, Ng acknowledged, especially when navigating new markets.
"Logistics is a big component of our business. The whole supply chain involves sourcing, buying, moving, pricing, returning and redistributing," said Ng. With no warehouse operations of their own in any of the overseas venues, just-in-time delivery can easily make or break an event for The Big Bad Wolf Book Sale.
"We have to be able to set up and wrap up a Book Sale within a short time window, and an accurate delivery time is necessary for that to happen. Having a reliable logistics partner and an efficient end-to-end supply chain can increase productivity, efficiency and precision when we expand to more cities," said Yap.
Besides, without the level of precision in the delivery, the financial impact on The Big Bad Wolf Book Sale including pre-paid expenses such as the venue rental and manpower costs can be significant if the event falls through.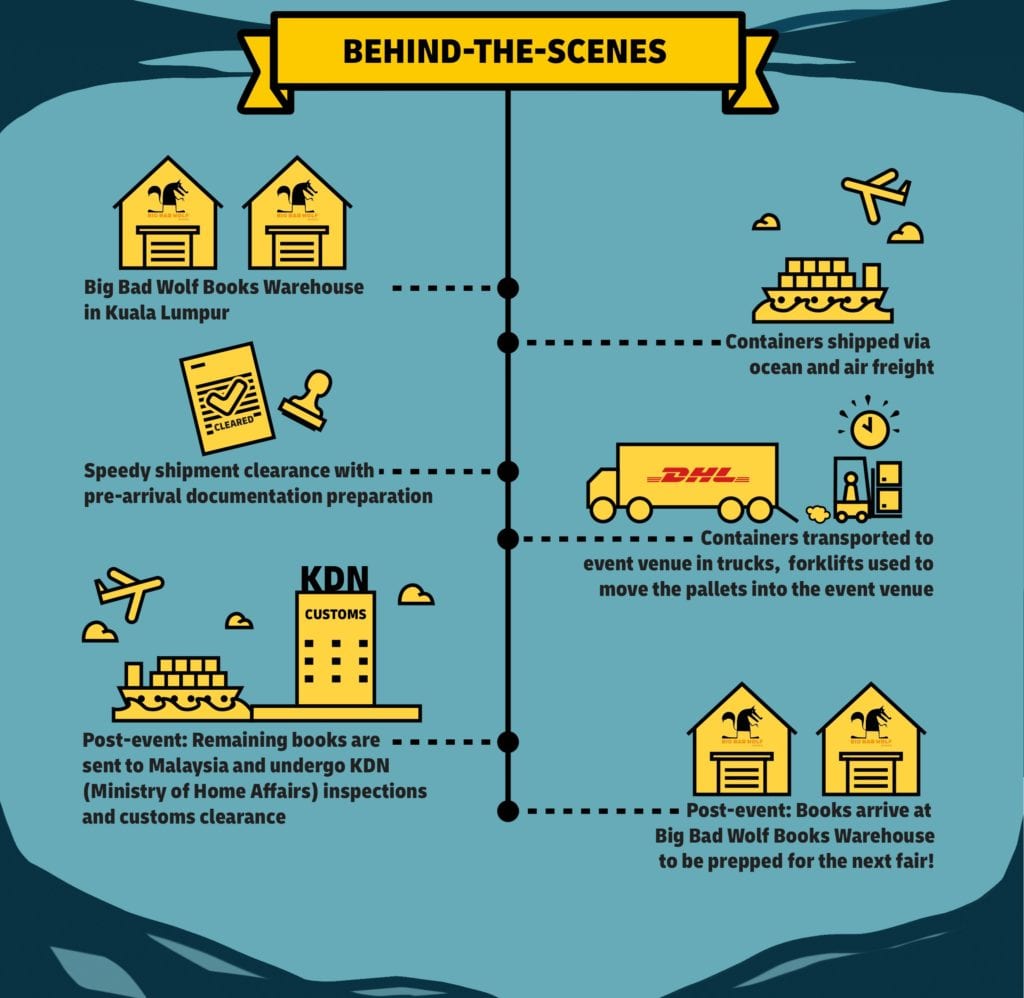 "With our global logistics network and customs brokerage expertise, DHL Global Forwarding is well-positioned to provide the resources that The Big Bad Wolf Books needs as they embark on their next wave of growth," said Chris Lim, Country Manager, DHL Global Forwarding Malaysia.
As with its entry into other markets, The Big Bad Wolf Books Sale will also have to familiarize themselves and adhere to a new set of customs regulations and tax structures, not forgetting censorship regulations before launching in a new city.
However, Yap is not worried. "Malaysia has pretty strict censorship when it comes to books. We are familiar with what to avoid so we don't get into trouble," he said.
With a foray into Middle East, South America and Africa on the cards, a new chapter awaits The Big Bad Wolf Book Sale.