The resilience of job-hunting youth during the global pandemic
Young people in Asia are anxious about their job prospects as the unemployment rate increases, but most remain resilient as they embark on their careers.
Young people in Asia are anxious about their job prospects as the unemployment rate increases, but most remain resilient as they embark on their careers.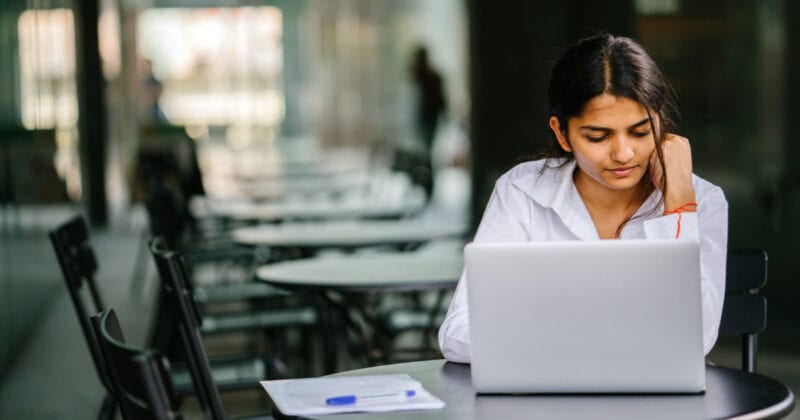 The economic fallout from Covid-19 has disrupted the career plans for many young people in Asia. Some companies have rescinded job offers, while others have gone through hiring freezes, lay-offs, or even closure.
Adapting to this era of rapid change is one of many challenges that this generation of youth face as they enter the job market in 2021. But a just-released survey by DHL of youth in seven Asian countries found signs of resilience and even optimism, despite the problems they face.
Most of the incoming young talents entering the workforce are from Generation Z, or those aged 15 to 24. While this generation of digital natives were expected before Covid-19 to transform the workforce, they have instead borne the brunt of the coronavirus, with many unable to find decent work during the economic recession.
To better understand the state of youth employability in the region, Deutsche Post DHL Group (DPDHL Group) conducted an inaugural study in Asia as part of this year's World Youth Skills Day, which celebrates the importance of equipping youth with skills for employment, decent work and entrepreneurship.
Supported by global non-governmental organizations (NGOs) Teach for All network and SOS Children's Villages under the Group's GoTeach program, the study surveyed nearly 950 responses from youth across Cambodia, India, Indonesia, Malaysia, Sri Lanka, Thailand and Vietnam.
We take a look at some highlights on youth employability in Asia, and how this generation adapts to build their careers during the pandemic.

The growing problem of youth unemployment
Asia Pacific is home to 55 percent of the world's youth, with 660 million between the ages of 15 to 24.
While 20 percent of the region's workforce are made up of young people, the same age group also accounts for more than half of Asia Pacific's jobless, as youth unemployment becomes a growing problem in the region.
Christoph Selig, Vice President, sustainability communications and programs, DPDHL Group said, "The pandemic is starting to recede with the ongoing vaccine roll-out, but job uncertainties and insecurities abound as most economies in the region continue to battle new waves of the coronavirus."
According to the DHL GoTeach Youth Survey, nearly 95 percent of the youth surveyed believed that Covid-19 affects their job-hunting process, and more than 90 percent also indicated that they feel anxious about finding employment in the future.
Generation Z has been hit the hardest by the pandemic. Starting their careers with less income at their disposal as compared to their predecessors, they are also 2.5 times more likely to be unemployed than people aged 25 to 64.
Apart from lack of experience, part of the reason so many young people are out of a job is due to the industries they are in, which may have been hit harder by the pandemic. About a quarter of young workers are employed in leisure and hospitality, where employment declined by 41 percent between February and May 2020.
Unable to find decent work, young people who cannot afford to be unemployed may be forced to settle for jobs with poor pay and working conditions. In the long run an inevitable slowdown in career progression could devolve into a vicious cycle of diminished prospects and poverty.
A generation of risk-takers
Nevertheless, the upcoming generation of youth appear aware and unafraid of the challenges ahead. Eighty-eight percent surveyed by DHL expressed confidence that they are ready to enter the working world, and more than 70 percent expect to find jobs within six months after completing their education.
"It is heartening to see our youth remaining optimistic about their own aptitude and abilities to secure jobs upon entering the workforce," commented Selig.
Showing great fortitude during the pandemic, many youths are still planning ahead for their careers, hoping to accumulate experience and skills quickly, in pursuit of better jobs.
When evaluating a job offer, pragmatic considerations such as job security and salary were highlighted among the youth surveyed. But a majority of 23 percent chose opportunities to learn and be challenged as the most important factor considered for their first job.
Although many industries have taken hits, the pandemic has sparked a startup surge among youths driven by Covid-19-friendly industries. Digital natives respond to trends quickly. So unsurprisingly, when Covid-19 hit, youth-led enterprises were quick to adapt their business strategies, with 86 percent developing new products and services and transforming their operating models to cater to the needs of a pandemic-stricken world.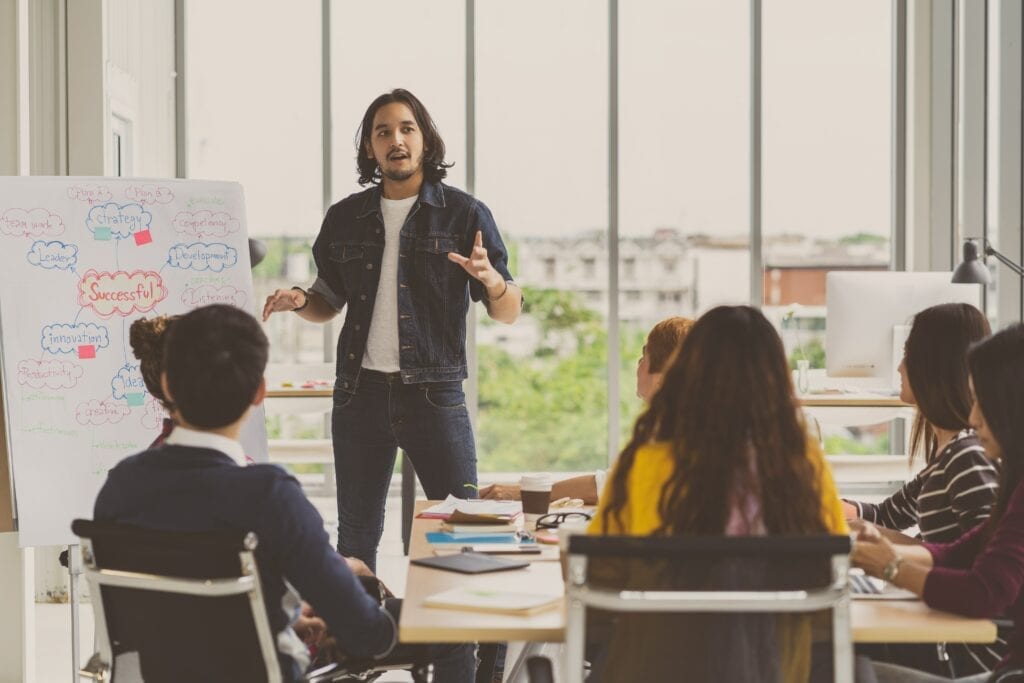 Undeterred by the volatile market, young people seem keen on jumping on board the startup trend, as a majority of more than 20 percent selected entrepreneurship as the ideal industry for their first job.
Although 32 percent of respondents felt that working as a healthcare professional was the most recession-proof occupation, the healthcare sector did not rank among the top three preferred industries. Education was the only recession-proof career on the ranking, coming in second place.
In spite of the severe impact of Covid-19 on tourism, food and beverage (F&B) and hospitality industries, these sectors remained a popular choice among young people, coming in third place.
"As they are grappling with an unprecedented crisis, it is not surprising that most felt that the healthcare industry is somewhat recession-proof but equally, most young people might prefer to start their own businesses and make career choices that allow them to gain better control over their lives and careers," said Susanne Novotny, Corporate Partnership Manager at SOS Children's Villages.
Empowering our resilient youth
As young people continue to hunt for jobs in a tough economic environment, more support needs to be provided to alleviate the burden and empower youth in their job search.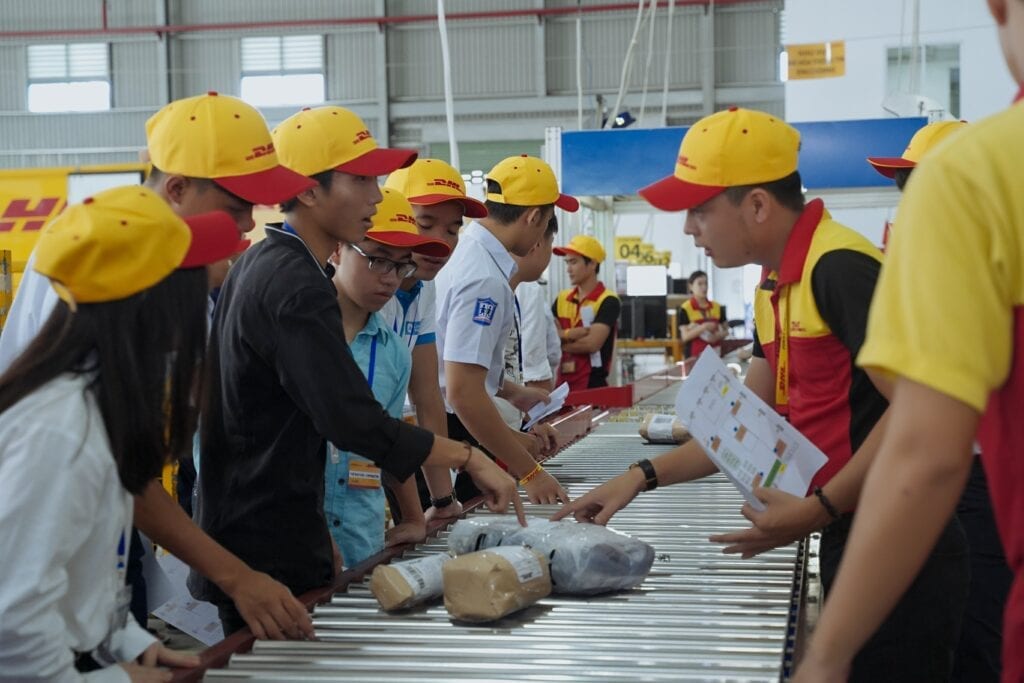 Over the past decade, the DPDHL GoTeach program has provided mentorship, job skills training, resume writing, internships and organized youth camps for close to 2,500 young people across the region, aiding many young people from disadvantaged socio-economic backgrounds.
DHL celebrates 10th anniversary of partnership with SOS Children's Villages
Launched in 2011, the partnership has touched the lives of over 760 youth in Vietnam. About 85 percent have since gone on to higher education institutions and secured their first jobs.
The collaboration will be extended for another five years till 2026. Both DHL and SOS Children's Villages intend to keep tailoring the program to meet the evolving needs of the society and community, as they take into consideration key real-world challenges.
Coping with restrictions due to Covid-19 last year, more than 600 DHL volunteers in Asia Pacific ran several GoTeach initiatives in 2020, albeit virtually.
To date, volunteers from across DPDHL Group in over 60 countries worldwide have contributed their time and effort to working with young people under the program.
In less than four years, Generation Z is expected to make up 27 percent of the global workforce. As uncertainty over the pandemic lingers, these youth need all the help they can get to improve their employment prospects, and make headway into the workforce.