Skills over money: Help in humanitarian crises
Rebuilding communities takes more than just financial resources: time and skills matter most
Rebuilding communities takes more than just financial resources: time and skills matter most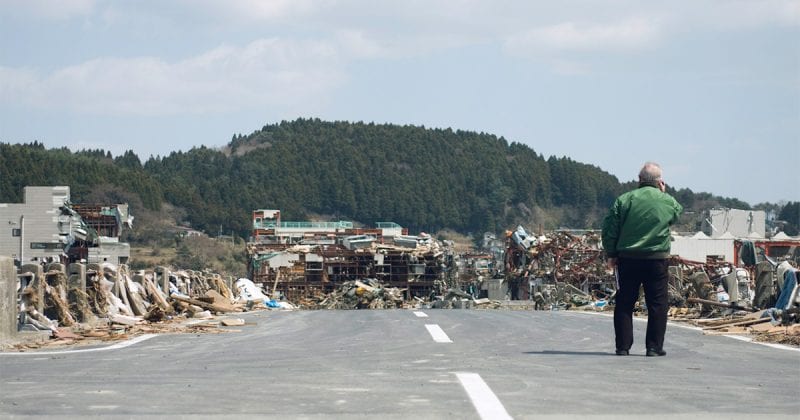 Key takeaways
A business' skills and core competencies, not funds, often make the biggest difference in humanitarian situations

Businesses can improve corporate responsibility efforts by finding specific areas where their skills have the most impact

Partnering with public-sector organizations can help businesses tailor their efforts to more accurately meet communities' needs
When major earthquakes struck Chile in 2010 and Japan in 2011, the largest amounts of foreign aid came from the business community – outstripping all other international sources combined. In such humanitarian situations, businesses have the power and responsibility to step in to support disaster management efforts. But, is donating funds the best and most effective way for businesses to lend a helping hand?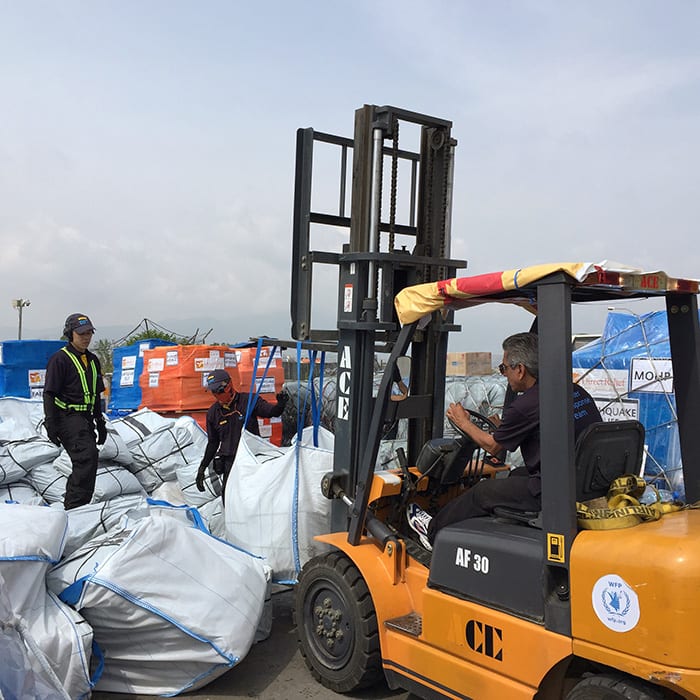 In Combining Capabilities, a report co-authored by DHL and the United Nations Office for the Coordination of Humanitarian Affairs (UNOCHA), we examined the effectiveness of partnerships between public-sector aid bodies and private enterprises. After evaluating numerous case studies – including our own partnership with UNOCHA for disaster management – we discovered that the most effective partnerships rely on businesses giving not money, but their unique skills. While cash and in-kind donations remain essential for aid work, businesses contribute most effectively when they fill the gaps with expertise that no other organisation possesses.
Everyone has skillsets that they leverage to help those most in need, no matter how small it may seem. So how can you identify your unique selling proposition (or USP) for humanitarian work?
The best thing you and your business can do for disadvantaged communities is listen to what they say they need most.
1. Keep doing what you're doing
Sometimes, the best thing that you can do to lend a helping hand is to continue with business as usual. Take for example Lawson, Japan's second-largest convenience store franchise. Within minutes of Japan's 2011 earthquake and tsunami, Lawson's top leadership activated emergency protocols to keep stores open throughout affected regions.
While other businesses were evacuated, 60% of Lawson's stores in those regions remained in operation to deliver food, water, and even motor fuel to evacuation centres. By simply staying open, Lawson played a critical role in delivering life-saving aid during the most crucial days and weeks following the disaster. What mattered most were the locations where it applied this core competency, and the level of preparedness – all stores undergo semi-annual drills to test their staffing and stocking processes during a disaster – with which it did so.
2.Identify a niche
At other times, your existing business skills might have immense value in addressing very specific needs of a community or situation. DHL's own Disaster Response Teams (DRTs), for example, provide a very specific type of humanitarian aid: clearing logistics bottlenecks at airports affected by natural disasters. Airports play a central role in bringing aid into disaster zones, but damage to infrastructure and the sheer volume of incoming aid can quickly overwhelm local operators. "You need a team that, in the wake of a natural disaster, can appear at a moment's notice to help the airport manager for a week or so," said one DHL aircraft load master to his colleague Chris Weeks, who leads the DRT program worldwide.
To identify your own niche for doing good, you and your business should think laterally and pay close attention to the underlying mechanics of humanitarian work. Partnering with public-sector organisations makes this process easier as NGOs and humanitarian groups can provide the most accurate advice about where particular skills or expertise are lacking.
3. Listen to feedback and share best practices.
The best thing you and your business can do for disadvantaged communities is listen to what they say they need most. MasterCard, for example, was approached by humanitarian organisations to develop a mobile-based platform for aid delivery: essentially a prepaid card which aid recipients could use to acquire basic food aid. These customers, however, were very different from MasterCard's typical clientele: they had almost no prior exposure to digital technology and no stable access to mobile networks. Only by designing its solution around these customer needs, and making adjustments based on trials in Yemen, was MasterCard able to turn its initial idea into a solution that helped aid bodies.
Your business' unique skills and expertise can provide huge support in situations requiring humanitarian aid – but only when targeted according to feedback from communities themselves. By partnering with public-sector organisations, not only can you can gain that feedback but also the relevant access and manpower to make a difference to communities worldwide, in ways that others might not be able to. Such is also the case for DHL, which works extremely closely with the UN Development Programme (UNDP), to develop the Get Airports Ready for Disaster program (GARD). Through the partnership, UNDP facilitates and organizes each workshop upon request from countries while professional trainers from DHL share their logistics skills and knowledge in the context of disaster management. Through the program, both DHL and UNDP are able to help local airport authorities plan for disasters, so that they will be equipped when a disaster strikes.
That's why we need businesses, from individual corner-stores to the world's largest corporations, to team up with their public-sector counterparts. It it's only through this kind of partnership that we can effectively tackle the big-picture issues facing the world today.