Hokkaido scallop exports get a boost after pandemic-driven drop
New chartered flights by DHL Global Forwarding will ship Hokkaido's scallops to Hong Kong from New Chitose Airport on a thrice-weekly basis.
New chartered flights by DHL Global Forwarding will ship Hokkaido's scallops to Hong Kong from New Chitose Airport on a thrice-weekly basis.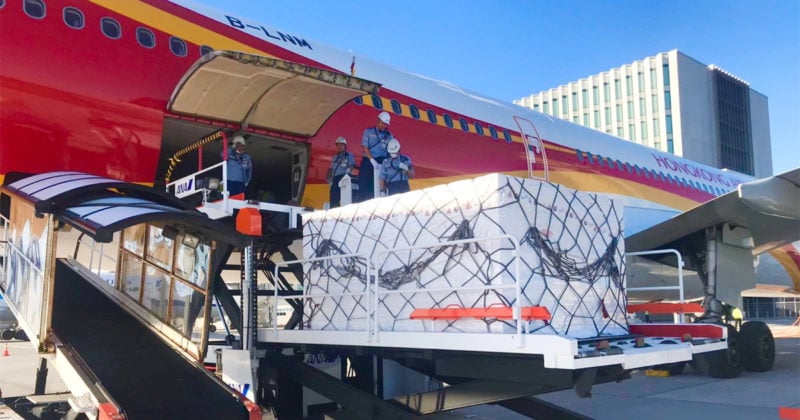 Hokkaido's fishermen have always been vulnerable to the elements that threaten their harvests year in, year out. Yet, their resilience counted for nothing when the Covid-19 pandemic hit the island not once, but twice.
In late February, Hokkaido implemented strict containment measures as part of a three-week state of emergency to stem the spread of Covid-19. Soon after the lockdown was lifted, the government imposed another one within weeks as the island experienced a resurgence of the virus outbreak.
Allowing only essential services to operate, the restrictions brought an undercurrent of unease for many farmers and fishermen, whose livelihoods were at stake as they coped with issues such as labor shortage and flight cancellations.
Before March came to a close, they were dealt yet another blow.
All airlines suspended international flights from Sapporo's New Chitose Airport, where Hokkaido's prized seafood exports are air-freighted to countries around the world, leaving the fishermen and their fresh catches in limbo.
Satiating China's appetite for seafood
Fast forward to June, a crucial period begins for scallop fishermen in Hokkaido, the largest producer of the premium delicacy in Japan, as it typically marks the start of a new harvest season that lasts till October.
However, with Covid-19 travel restrictions still in place, exporters from the region have been unable to fly scallops and other fresh produce directly to Hong Kong, the top importer of Japanese agricultural and marine products.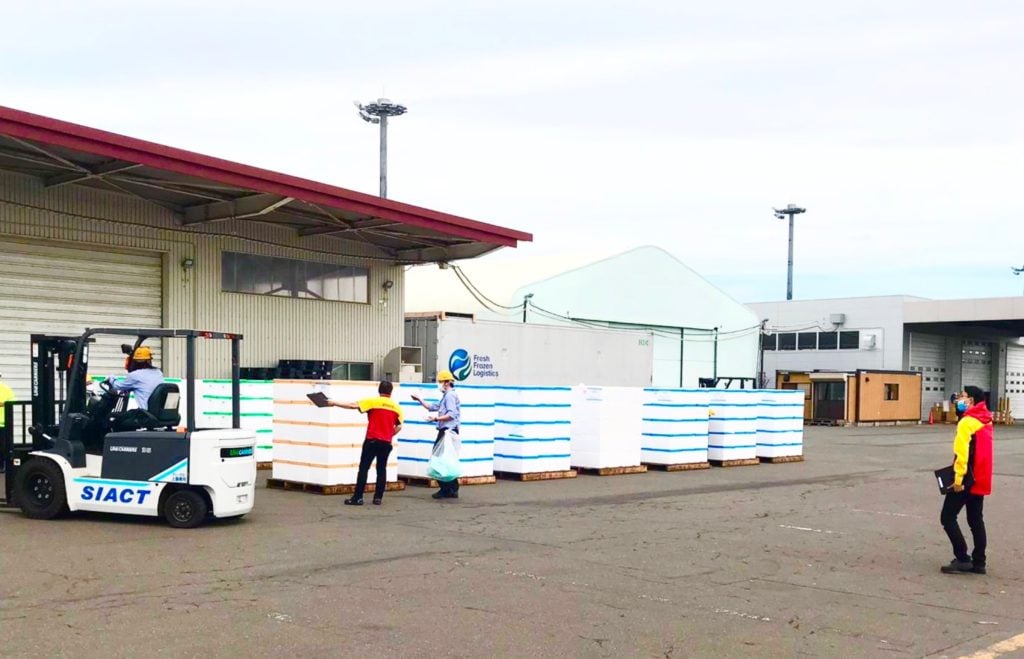 "As countries took time to recover and travel restrictions remained firmly in place for weeks before being gradually lifted, there was an urgent demand to bring fresh perishable seafood to consumers outside of Japan," explained Charles Kaufmann, CEO, North Asia South Pacific, DHL Global Forwarding and President/Representative Director, DHL Global Forwarding Japan K.K.
Stepping in to help the industry weather the crisis, DHL Global Forwarding Japan coordinated with local partners and authorities to swiftly organize the first and only direct freight service from Chitose to Hong Kong since the suspension of international flights from Hokkaido came into effect.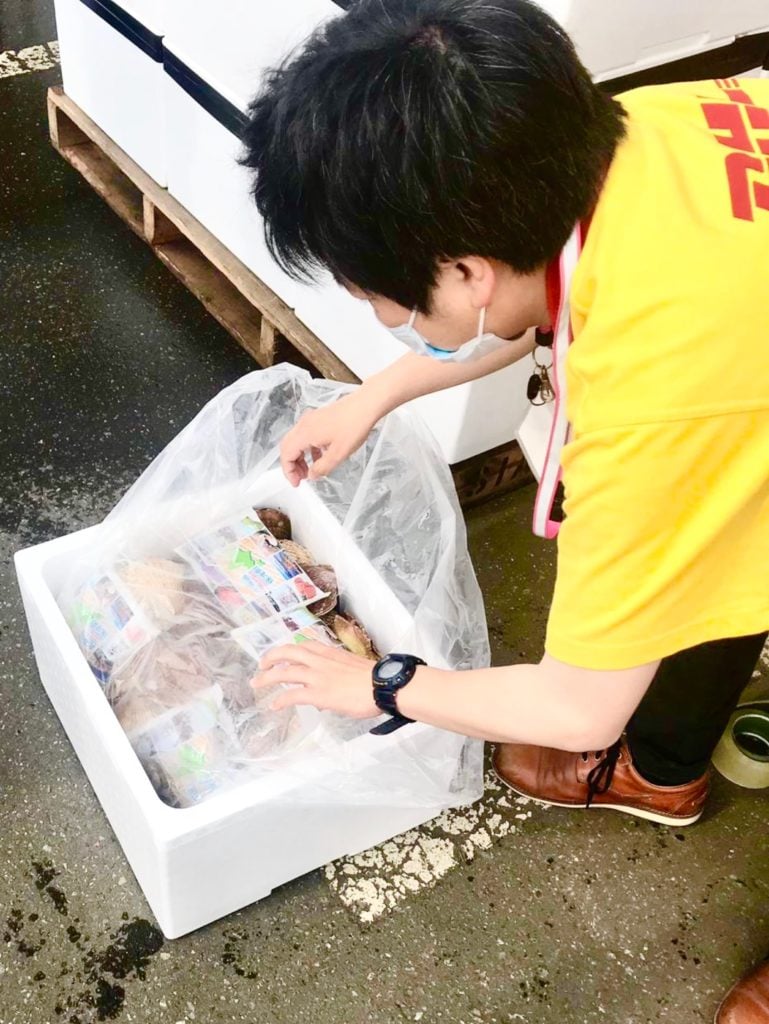 The chartered flights, which kicked off on June 12 this year, transport the island's fresh seafood directly to Hong Kong — the largest export market for Hokkaido's succulent scallops. It is also the main gateway to China, which saw overall seafood imports increase by 39 percent in 2019 to ¥1.6 trillion (€13.3 billion).
DHL Global Forwarding Japan celebrated its 100th chartered flight for these shipments on December 12 and continue to operate these flights five times a week from Chitose to Hong Kong using an A330-300 aircraft capable of carrying up to 35,200 kilograms.
For these flights, the landing fees have been waived by airport operator Hokkaido Airport Co. Ltd to promote more cargo charter flight operations to and from New Chitose Airport.
Although shipment volumes have yet to return to pre-Covid levels, the first charter bound for Hong Kong earlier in June successfully shipped up to 29,000 kilograms of scallops and 600 kilograms of sea cucumber.
Dishing out Hokkaido's seafood to the world
To support the growing demand for premium Japanese seafood worldwide, DHL Global Forwarding opened its first wholly owned office in Hokkaido last July.
The team provides expertise in customs clearance and state-of-the-art cold chain solutions for local seafood producers seeking to venture overseas.
"With an export pathway established for perishables, including scallops, sea cucumber and melons, producers in Hokkaido can be assured that their harvests will reach consumers promptly and in their optimum states," added Kaufmann.
Globally, the pandemic has forced major seafood-exporting countries to deal with similar issues, from prolonged delays in production to disruptions in logistics and transport operations.
Japan itself continues to reel from the effects of the pandemic beyond its marine and agricultural exports. Figures from its finance ministry indicate that overall exports for May plunged 28.3 percent year-on-year to ¥4.18 trillion, marking the 18th consecutive month of floundering exports.
As more countries emerge from lockdowns and reopen for business, a sense of normalcy could soon return, though murky waters lie ahead.
UPDATE: DHL Global Forwarding Japan achieved over 200 charters for perishable shipments from Hokkaido as of April 2021.