Deep dive: Hokkaido's scallops reel in billions
Scallops dominated seafood exports for Japan last year, with the country's northernmost island of Hokkaido netting the bulk of it.
Scallops dominated seafood exports for Japan last year, with the country's northernmost island of Hokkaido netting the bulk of it.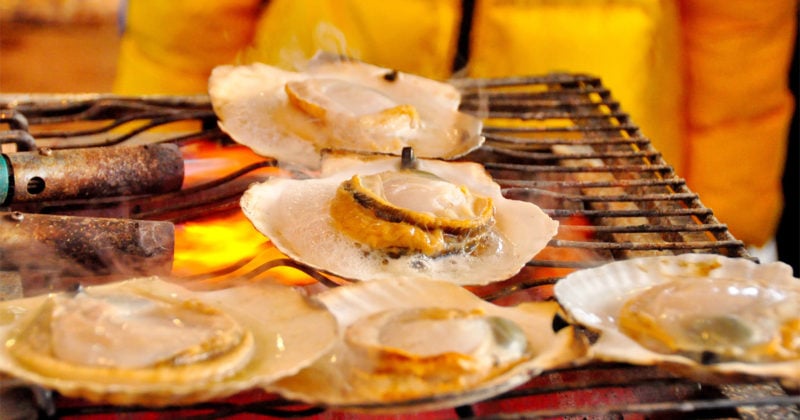 Every June to October, Motokatsu Murakami spends the wee hours off Hokkaido's Pacific coast, reaping the rewards of two years of hard work.
That is the average time needed to cultivate plump, succulent scallops — typically harvested upon reaching 13 to 18 centimeters in shell length — for hungry diners around the world.
Like Murakami, Hokkaido's scallop fishermen have been instrumental in growing Japan's ¥1.4 trillion (€10 billion) seafood industry.
Famed for its prized scallops, Hokkaido, the northernmost of Japan's main islands, ranks among the top exporters of Japanese seafood.
In 2018, the island accounted for up to 80 percent of domestic scallop production and 20 percent of the country's overall seafood production.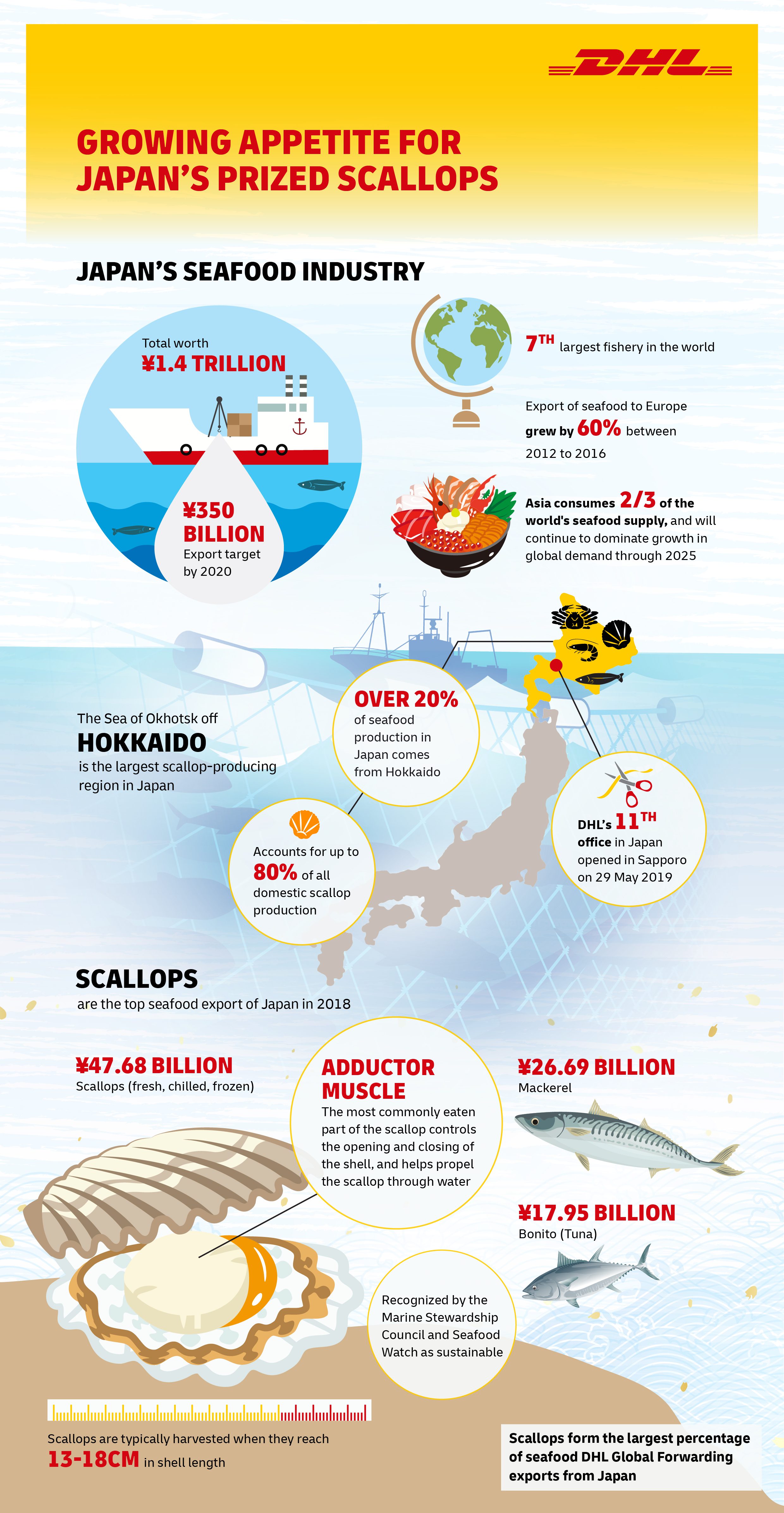 Traditionally grown in the wild, most scallops consumed today are primarily farmed species.
To cash in on the burgeoning demand for Japanese seafood globally, more effective farming methods such as offshore aquaculture have been deployed for the majority of the nation's scallop production.
The success of Japan's unique "ear-hanging" growth technique for scallop cultivation has even garnered attention outside the country; farmers in the U.S. state of Maine are starting to learn from their counterparts across the Atlantic.
The practice of drilling a small hole near the hinge of a scallop shell, and inserting a rope with plastic pins through multiple scallops, which hang from the lines and grow rapidly for one to two years
Against the current
Currently the world's second-largest producer of bivalves, Japan has to be sufficiently prepared to avoid lagging behind major fishing powers or, worse still, experience a decline in production.
Because of its rugged topography, the country has fallen victim to major natural disasters over the years, including earthquakes and typhoons.
Back in 2015, Typhoon "Choi-wan" ripped through Hokkaido with strong winds of up to 80 kilometers per hour, hitting local seafood and scallop production hard.
And many such disasters often have far-reaching implications that manifest over time, which cannot be easily quantified.
The effects from the devastating Fukushima earthquake and tsunami in April 2011, for instance, have lingered till today. Many countries, such as South Korea, have been reluctant to lift the import ban on fishery products from Japan's Fukushima Prefecture owing to concerns over radioactive contamination.
A recent government white paper estimated that "damage to the agriculture, forestry and fishery industries from abnormal weather and natural disasters" topped a whopping ¥567.9 billion last year.
And in May 2019, the unprecedented heatwave in Hokkaido, where temperatures soared to a record 39°C, again served as a reminder of the impact of climate change.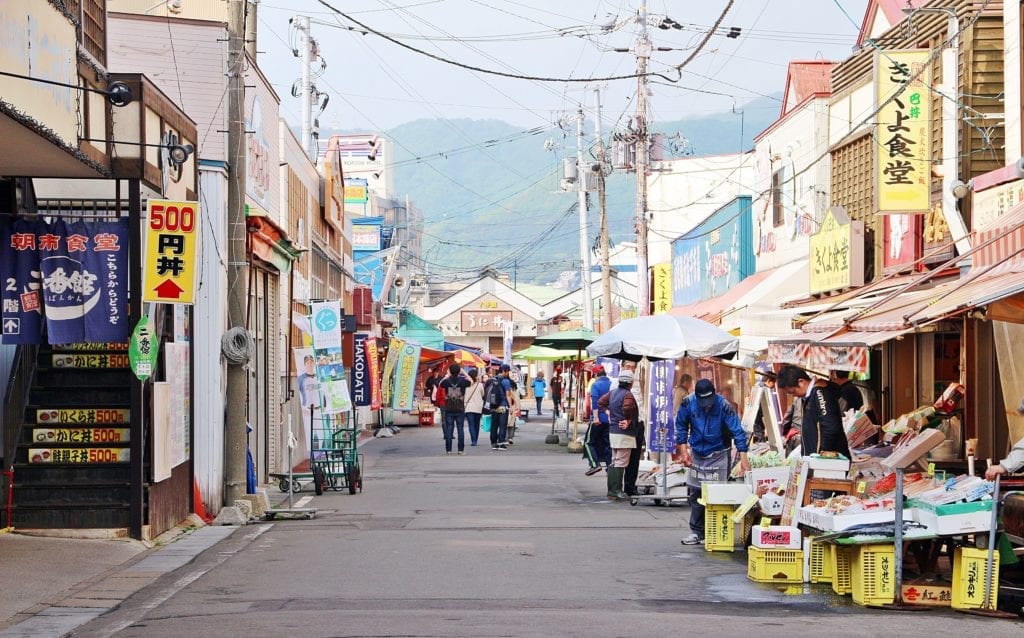 According to a new study on marine fisheries production, warmer seas could potentially disrupt ocean circulation and stratification, cause losses in oxygen concentration, and might ultimately result in shifts to the distribution and nature of fish populations.
In the long run, rising global temperatures could also spell disaster for fishermen like Murakami who cultivate scallops — the optimal temperature for scallops to grow is under 20°C — or even for Japan's seafood production as a whole.
While persistent environmental threats are tough to predict or control, other factors can be kept in check to prevent disruptions to scallop production.
Scallops have been predominantly cultivated through aquaculture, but wild-caught scallops have still been reeling in the numbers to meet the skyrocketing demand for Japanese seafood.
That, however, can only continue if Japan commits to harvesting its marine resources sustainably. Last year, the world's largest consumer of Pacific Bluefin tuna faced international criticism when it exceeded annual fishing quotas, intended to save the species from commercial extinction, for two consecutive years.
While there have been no indications suggesting a shortfall in the scallop population, overfishing of wild-caught scallops, should it happen, will put immense pressure on the aquaculture farms to produce a larger quantity in a shorter time to meet the soaring demand globally.
Exports going strong
In Japan, however, domestic seafood consumption has steadily decreased by more than 20 percent in the past decade and is projected to drop further, due to the low birthrate and changing food preferences among the country's younger generation.
The Japanese government, in response to the decline, has been actively marketing its seafood outside of the country to increase exports to ¥350 billion by 2020 from ¥233.7 billion in 2010.
To bolster the push, the government has promised to bear a third of the cost of improving infrastructure for fresh seafood exports.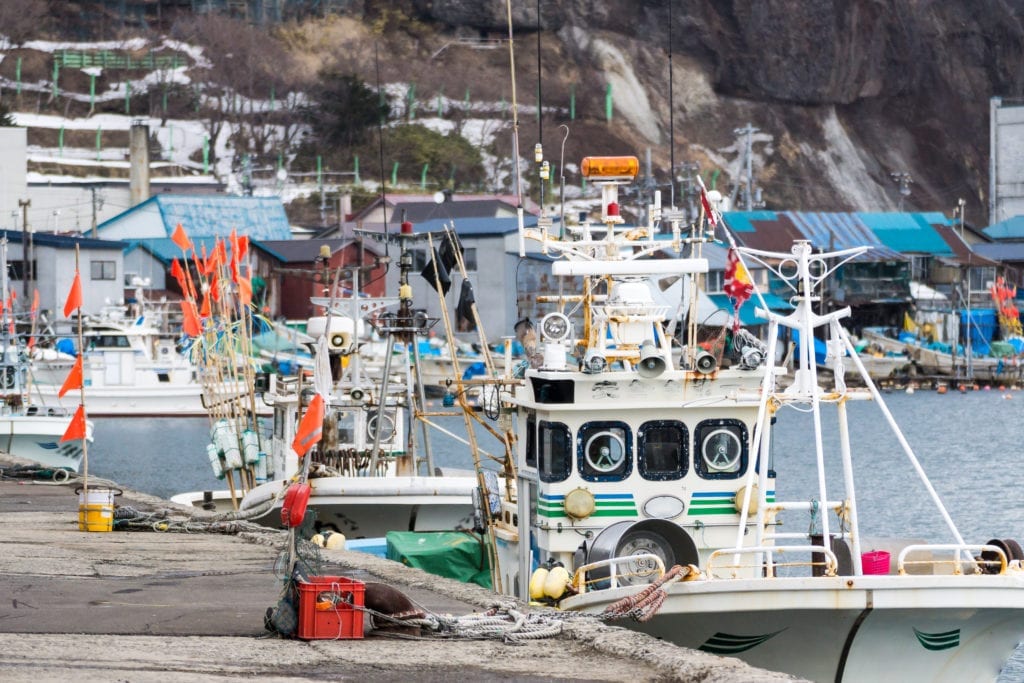 Plans have since been made to build refrigeration facilities at Hokkaido's ports and equip reefer containers with power supply equipment in Hokkaido to mitigate inconsistent temperature control during maritime transport.
Quality control and safety are also taken into consideration in the upgrade of these seafood facilities, which need to be Hazard Analysis Critical Control Point (HACCP)-certified, as required for exports to the U.S. and Europe.
With new bilateral trade agreements such as the Europe-Japan Economic Partnership Agreement (EPA) taking effect, the ability for the key export hubs in Japan to handle the potential rise in volume is especially crucial.
Under the recently inked agreement, most products traded between the two parties, including Japanese seafood which has seen exports to Europe grow by 60 percent between 2012 and 2016, would no longer be subject to tariffs.
In anticipation of the increased volumes, DHL Global Forwarding opened its first wholly owned office in Sapporo, the capital of Hokkaido, to provide expertise in customs clearance and cold chain transportation solutions for local seafood producers seeking to venture overseas.
"The growth of the middle class in Asia, and the increasing domestic consumption in many of these markets allow us to support the local seafood industry and help them expand to global markets with a hunger for premium Japanese seafood," said Kelvin Leung, CEO, DHL Global Forwarding Asia Pacific.
Today, scallops already form the most significant percentage of DHL Global Forwarding's seafood exports from Japan.
With the company's enhanced presence in Sapporo, new opportunities for the bivalves in alternative markets look set to make waves in the thriving industry and improve the livelihoods of Japanese fishermen.