Warehouse digitalization and automation trends pivot after Covid-19
Warehouse digitalization and automation momentum blunted by Covid-19, but low hanging opportunities remain.
Warehouse digitalization and automation momentum blunted by Covid-19, but low hanging opportunities remain.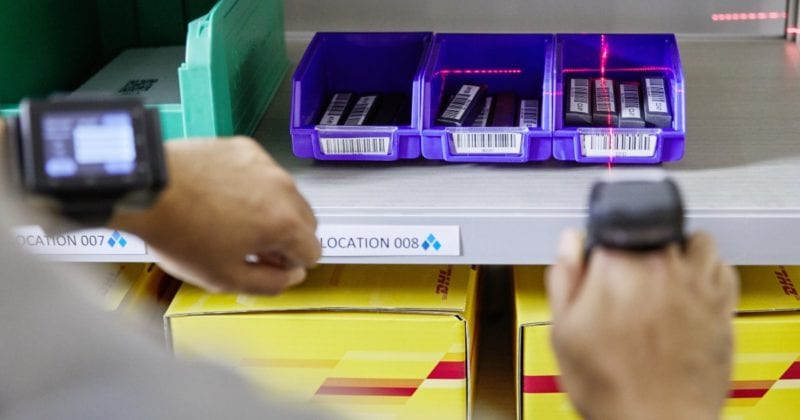 The Covid-19 pandemic has forced digital consumers to change their purchasing habits. Many are spending on essentials, creating shortages across both e-commerce and brick-and-mortar retail. They are upending predictive models and shifting spending to new stores, channels and product lines.
As it was, trade was already slowing down in 2019 before the pandemic hit, due to US-China trade tensions affecting economic growth. In December 2019, DHL's Global Trade Barometer showed a slight decline in global trade, attributed to the negative growth outlook for China, Germany, Japan, South Korea, the United Kingdom and the United States.
A report by the World Trade Organisation (WTO) also indicated that world merchandise trade registered a slight decline for the year of ‑0.1 percent in volume terms, and the dollar value of world merchandise exports in 2019 fell by 3 percent to US$18.9 trillion.
WTO economists believe further declines caused by Covid-19's effect on trade and output will likely exceed the slump brought on by the global financial crisis of 2008‑09.
Covid-19's post-pandemic effects
This negative outlook has had downstream effects on budgetary planning, particularly for businesses that run with first-in, first-out warehousing. According to Sharad Bhat, a senior supply chain expert at DHL Consulting (DHLC) - which handles Supply Chain consulting and business transformation services - Covid-19 has delayed a lot of investments into warehouse digitalization, as most companies are focusing on free cash flow right now and deferring "non-essential" investments.
Steve Walker, Chief Operations Officer, Chief Information Officer, Asia Pacific at DHL Supply Chain, added that post-pandemic, there will be a broad push to look at automation in warehouses and logistics across the supply chain generally.
"COVID-19 especially showed that businesses are in need for more flexible and agile supply chains, that can be adapted fast and according to individual and geographical needs. This is where automation comes in handy", he said.
Enterprise Singapore's transport and logistics director Law Chung Ming said it is noteworthy that companies that have invested in digitalization have seen the benefits by being able to continue to support the movement of goods and essential items, despite the ongoing pandemic.
"Beyond productivity gains, technology has helped to keep workers safe in COVID-19 times," he said.
What is key is to implement improvements that will show benefits in lowering cost and increasing productivity. DHL Supply Chain's ethos has also been to aim for all technology and digitalization upgrades to be as flexible as possible, which allows multiple customers to make use of them.
In 2016 the company launched its Advanced Regional Centre (ARC) in Singapore, co-located with the Group's Asia-Pacific Innovation Centre (APIC).
The first dedicated center for innovative logistics services in Asia Pacific and one of three DHL innovation centers globally, APIC is a test bed for emerging logistics-related technologies and a showcase of the latest innovations to reinvent supply chains.
The ARC's pioneering multi-customer automation system uses 130 robotic shuttles to pick and store products from 72,000 locations across 26 levels, improving picking efficiency by 20 percent and utilizing 40 percent less space than conventional warehousing operations. Such systems are extremely appealing for companies looking for better warehousing models in land-scare countries and high population density cities, which are usually also more susceptible to the spread of Covid-19.
Investment in automation and digitalization to continue
Which industries are likely to re-jump on the warehouse automation and digitalization bandwagon earlier than others? Bhat said: "All our customers across sectors are looking at warehouse digitalization. Ultimately, we expect investments in warehouse robotics and digital systems to pick up sooner than later post-pandemic, as digitalization would help companies become more resilient and flexible in terms of operations in the long term."
"But some sectors are more advanced in their desire to race ahead, of course."
In the Asia Pacific region, the momentum for automation and digitalization is still likely to take a slightly slower pace.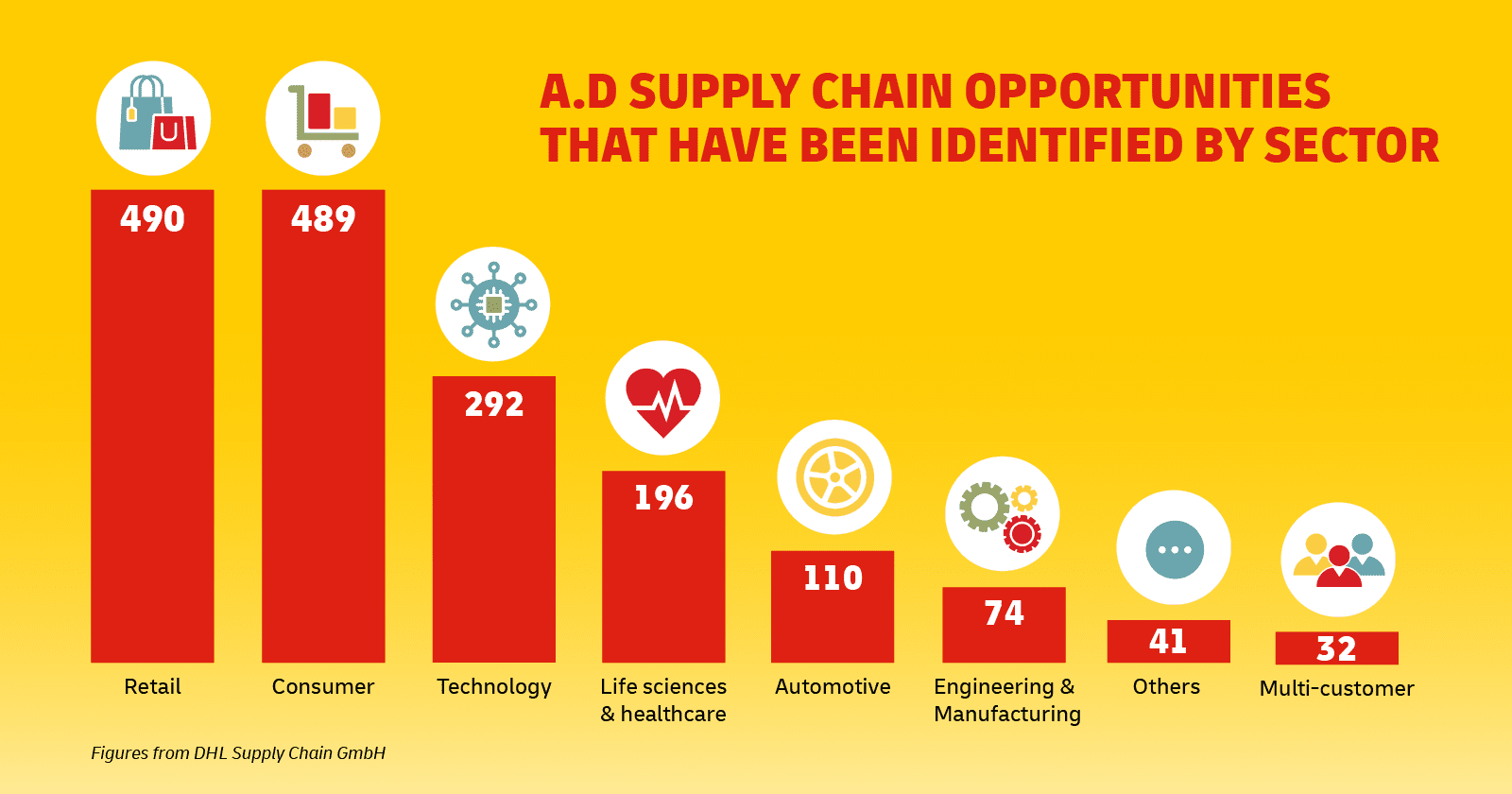 However, there are low-hanging opportunities for advancement, and for more lower-cost upgrades such as smart-wearable devices to increase productivity for warehouse workers.
Other more costly robotics such as goods-to-person and assisted picking robots will depend on customer's budgets and long-term strategy.
Walker said: "Lower wage costs in the region sometimes makes it harder to justify technology enhancements to our customers, especially when considering  contracts are often handed out for a two to three year timeframe.
"We see more opportunity in our more high-labor cost countries like Japan and Australia, and we anticipate a number of our customers making changes in strategy to leverage more technology across their supply chain, especially considering the Covid-19 pandemic."
There is also the human aspect when aiming for accelerated digitalization within warehouses, with Walker adding: "Change management is always a factor, and changing the process is about people — it is key that we change and transform warehouse operations through engaging the people who are impacted.
"Also, we cannot ignore the physical integration of the systems and we have to consider IT security for digital-linked networks very carefully. It is paramount that we don't have a weak link that would leave us vulnerable to an attack."
Earlier this year, DHLC completed a warehouse digitalization study for a leading global automotive player. The purpose was to assess various digitalization initiatives and the benefits of implementing these across their China warehouses. Their key takeaway? Auto-mobility players need to consider the maturity of current technologies and their unique operating profile to develop a comprehensive digitalization roadmap. (Read more here.)
A report by Robo Global, an investment research and advisory company with indexes tracking the investment sector, has 11 percent of its investment index focused on such companies, including Daifuku, which provides factory automation and logistic services in Japan.
Another report by ResearchAndMarkets.com analyzed the warehouse automation market in North America, Europe, and Asia Pacific, and predicted the industry could grow with a CAGR of 11.6 percent by the end of 2025, citing the "rapid rise of global e-commerce and expectations for shorter delivery times", as well as the "rising awareness of industries to increase the efficiency of the warehouse and reduce the capital spent on labor".
With both market demand and capital inflows likely to continue into the industry, it looks likely that there will be further automation and digitalization in warehousing in this post-pandemic era. However, companies will be wary of over-extending themselves fiscally and focus mainly on investments that have clear benefits to Covid-19 proofing their supply chains.