MORE FROM THIS COLLECTION

Uncertainty weighs on U.S.-China trade war due to Covid-19 spillover effects
United States President Donald Trump is back to threatening new tariffs on China, jeopardizing a hard-won trade deal.
United States President Donald Trump is back to threatening new tariffs on China, jeopardizing a hard-won trade deal.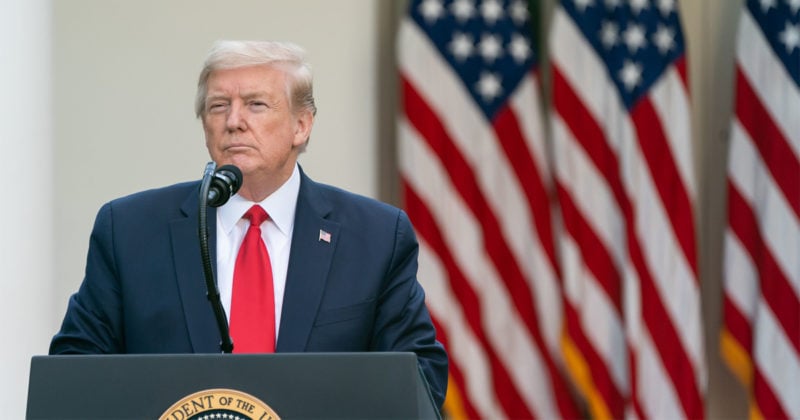 "Well, it's the ultimate punishment, I will tell you that," U.S. President Donald Trump recently told reporters when asked if he was considering new tariffs to punish China for its handling of the coronavirus outbreak.
Four months after signing phase one of the trade pact with China, Trump's administration seems to be resurrecting its tariff threats against the Asian giant. The threats characterized much of the U.S.-China trade war in 2018 and 2019 which has rattled global markets.
Despite the difficult negotiations it took to reach the pact, Trump said the deal was now secondary to the Covid-19 pandemic and China's role in it. He has threatened to abort the deal if China does not meet its purchasing commitments. "If they don't buy, we'll terminate the deal, very simple," said Trump.
This rhetoric against China is raising questions about the future of the countries' bilateral trade relations. How will it affect their ability to move beyond their initial deal?
Uncertainties in relations
Right now, there are major uncertainties around how the deal will evolve from its first phase, according to Cyn-Young Park, Director for Regional Cooperation and Integration at Asian Development Bank's Economic Research and Regional Cooperation Department.
"The U.S.-China relation is deteriorating further in the wake of Covid-19. [But] both parties should see mutual benefits and the potentially greater positive global spillovers of trade agreements between the two during the post–Covid-19 economic recovery," said Park.
"The threat of additional tariffs now, coupled with the massive impact from the pandemic, will ultimately weigh on both U.S.' and China's trade patterns, as predicted in the latest global outlook by the World Trade Organization. Strengthened cooperation between both countries to resolve these trade issues should take priority to cushion the impending economic shock," said Kelvin Leung, CEO, DHL Global Forwarding Asia Pacific.
Much of the uncertainty lies in the pandemic's economic impact on both countries. So far, the pandemic has dealt a massive economic blow to China. Its economy contracted by 6.8 percent in the first quarter of 2020, and exports fell 6.6 percent in March from a year earlier, following a 17.2 percent dive in January and February combined. This is expected to affect its ability to import goods from the U.S.
Under the phase one deal, China pledged to buy a further US$200 billion (€185.3 billion) worth of American goods and services over two years from February.
But China's surprise April year-on-year export growth of 3.5 percent and import slump of 14.2 percent may get the Trump administration's attention as the U.S. seeks to narrow its trade deficit with China. At a massive US$345.6 billion, the U.S.' goods trade deficit with China in 2019 was a major reason for Trump's economic war.
"With China reopening as the coronavirus situation stabilizes, and parts of Europe and U.S. following suit, we have observed an increase in manufacturing activities in various markets, including those currently under lockdown," added Leung.
Falling behind its commitment
But U.S. export figures might be a greater concern for the Trump administration, potentially leading it to pressure China to import more American goods.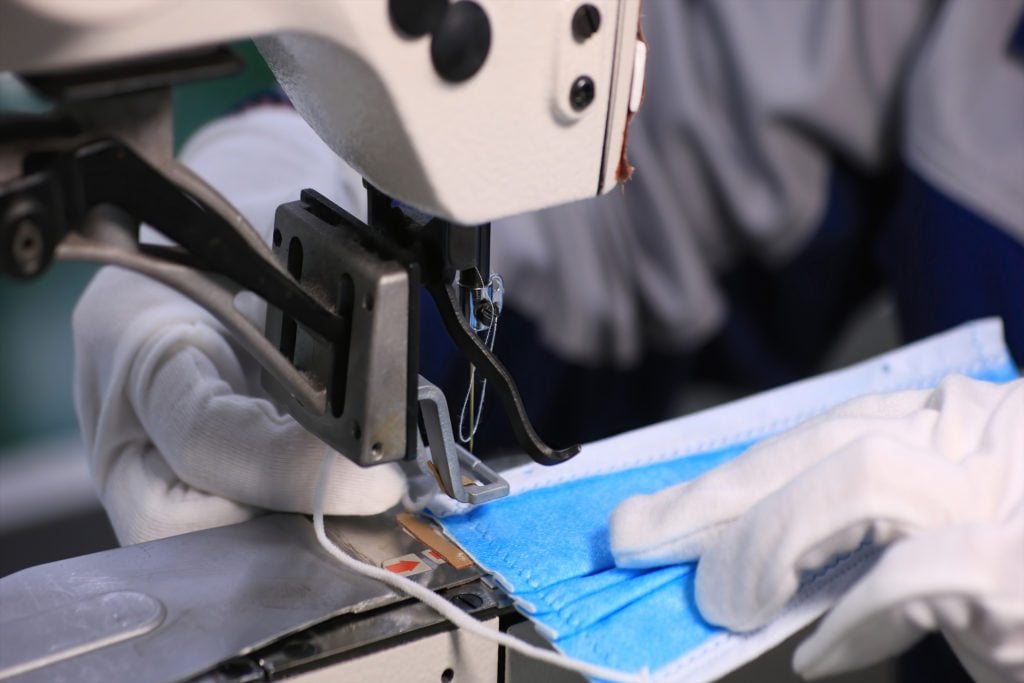 In March, total U.S. exports plunged 9.6 percent from the previous month, with goods shipments dropping 6.7 percent. Exports of goods to China also tumbled by 30.8 percent on the year to US$7.9 billion.
This might raise the prospect of China missing its purchasing commitments. It is supposed to purchase a total of US$194 billion in American goods this year.
Despite Trump's rhetoric against China, some analysts do not expect his administration to act on his new tariff threats.
"A trade war doesn't serve anyone's interests."
- Hua Chunying
"The trade war was launched in good economic times, when additional tariffs could be absorbed," said Scott Kennedy, a senior adviser at the Center for Strategic and International Studies, in an interview. "Reimposing or expanding tariffs right now, in the midst of a global pandemic and with U.S. unemployment at over 20 percent, would be far harder to justify economically or defend politically."
An unidentified U.S. trade official gave assurances that China would meet its pledges despite doubts. "There have been certain challenges presented by the coronavirus, but overall the experience that we've had is that the Chinese are very, very committed to implementing their commitments," the official said in a report.
Serving no one's interests
Trump himself seems to recognize the danger of imposing new tariffs, given the pandemic's impact on the U.S. economy, which shrank 4.8 percent in the first quarter.
"We're all playing a very complicated game of chess or poker. Name whatever you want to name, but it's not checkers — that, I can tell you. We have a very complicated game going," he said in early May.
The Chinese Government has largely been quiet about Trump's tariff threats. But when asked, Hua Chunying, a Foreign Ministry Spokesperson, called tariffs "an unwieldy weapon" that can hurt all parties involved.
"A trade war doesn't serve anyone's interests," Hua said in a daily briefing in May. "In particular, under current circumstances, all parties need to work together instead of coercing others with the big stick of tariffs."
It is still too early to tell how U.S.-China trade relations will pan out. But their deal and China's ability to meet its purchasing pledges this year will be a hot topic in the weeks and months to come.