MORE FROM THIS COLLECTION

Winners and losers of the U.S.-China phase one trade deal
A pause in the trade conflict between the U.S. and China brings both good and bad news.
A pause in the trade conflict between the U.S. and China brings both good and bad news.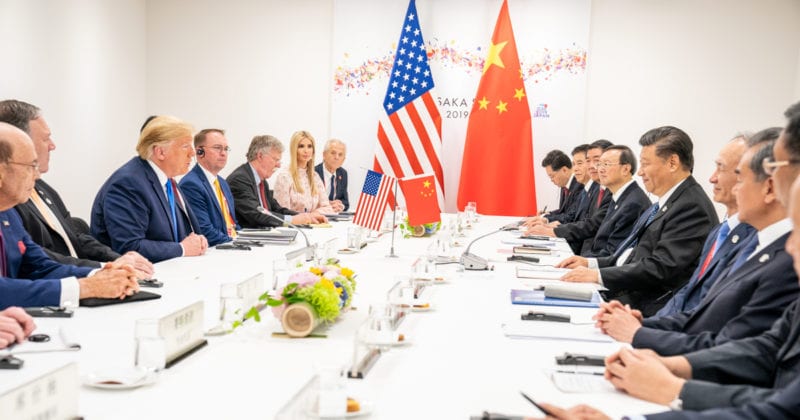 After a damaging two-year trade war, the United States (U.S.) and China have signed a deal that could stave off further deterioration in their relations.
If all goes well, "phase one" of the pact will see the Chinese buy a further US$200 billion (€179.7 billion) worth of American goods and services over the next two years. China will also increase market access to U.S. businesses.
But punitive tariffs remain, affecting US$360 billion worth of Chinese exports and more than US$100 billion in American products. The deal also fails to address some critical issues that prompted the U.S. Government to slap Chinese products with stinging tariffs. One of the notable issues is China's industrial policy of backing and subsidizing local advanced manufacturing companies, particularly state-owned enterprises.
So although the deal delivers a victory to many American businesses, it leaves some sectors and other exporters to China out in the cold. Who are these likely winners and losers?
Winners
American energy industry
U.S. refiners, and gas and crude exporters are obvious beneficiaries of the deal. With a US$53 billion purchase pledge from China, the American energy industry expects to secure more orders from Chinese importers in the next two years.
The Kiel Institute for the World Economy estimates that China's imports of American energy products will soar 326 percent in 2021, quadrupling the U.S. market share to 16 percent.
U.S. financial services companies
China's plan to further open its US$45 trillion financial services market makes the American financial services companies big winners of the pact.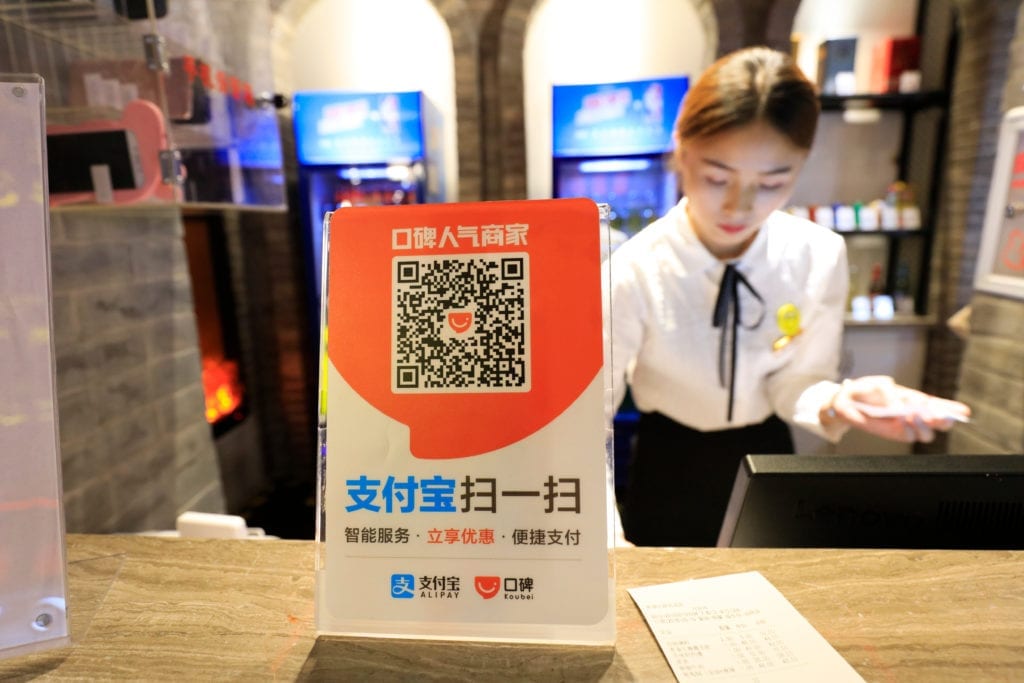 Securities firms and life, health, and pension insurers will be able to set up and run wholly U.S.-owned businesses in China. American banks and card companies will have more access to the Chinese market, including its booming digital payments sector.
American farmers
U.S. agriculture received the most attention — and suffered the largest impact — during the trade war.
But it will only see a minimum of US$32 billion in Chinese purchases over the next two years, less than half of the US$78 billion worth of manufactured goods that China has pledged to buy. Still, the deal provides a much-needed reprieve for American farmers.
Chinese economy
For China, the pact avoids a more damaging impact from the trade war and gives its slowing economy some respite. Chinese economic growth declined to 6.1 percent in 2019, down from 6.6 percent the previous year. Chinese trade has also been weakening.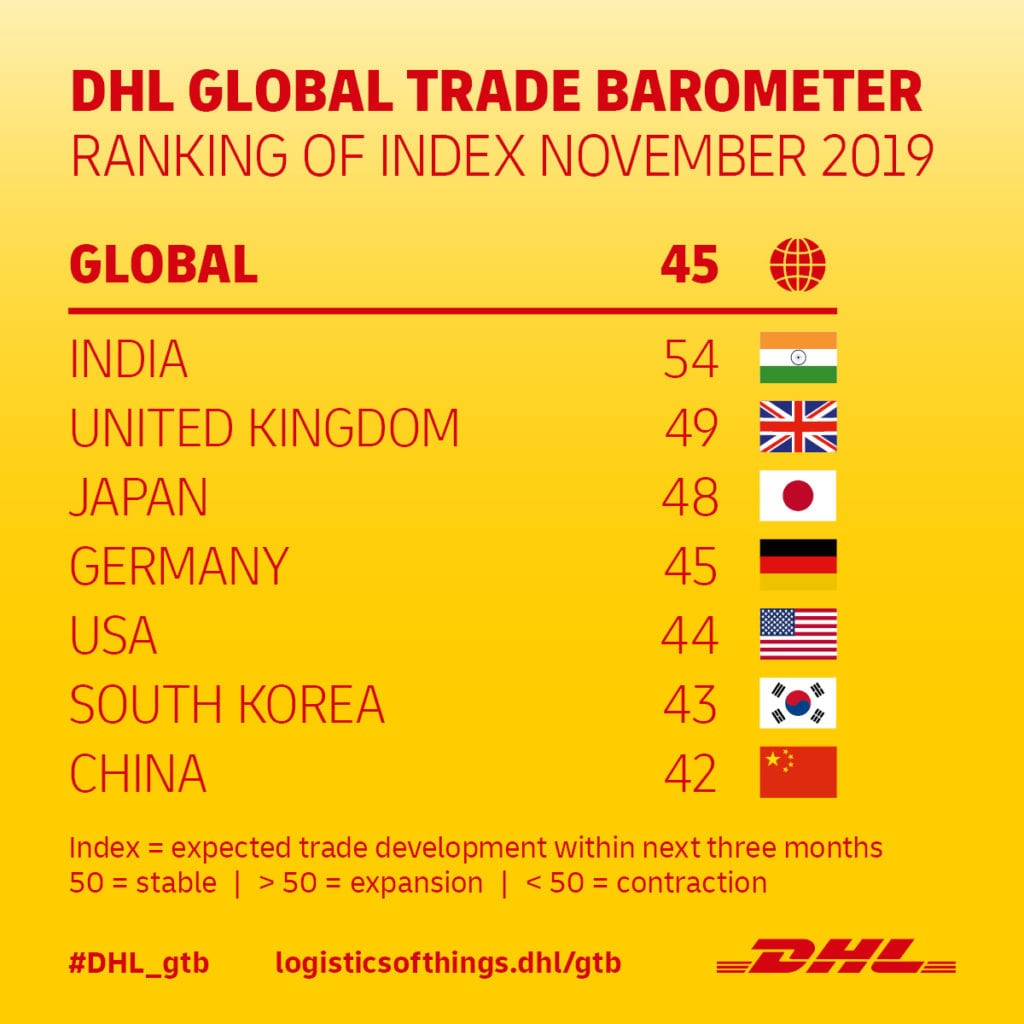 The DHL Global Trade Barometer index for China dropped to 42 in November 2019, down from 45 in September 2019, giving it the weakest growth outlook among seven major economies. The U.S. index also slipped slightly, from 45 in September to 44 in November.
Now with a deal in place, economists are revising their forecasts upwards for China's 2020 growth. The International Monetary Fund (IMF), for example, expects the Chinese economy to grow 6 percent, up from its earlier prediction of 5.8 percent. In contrast, the IMF has downgraded its forecast for the U.S. economy by 0.1 percentage point to 2 percent.
Losers
Chinese exporters
The fact that most American tariffs remain is bad news for Chinese exporters. Since the trade war started escalating, Chinese businesses have had to deal with dipping exports as trade is diverted from China.
In the first half of 2019 alone, U.S. imports of tariffed Chinese products shrank by US$35 billion or 25 percent from a year ago, a trend that might continue until the U.S. lifts its tariffs.
China's other trade partners
If China buys its promised volume of American products, other exporters are bound to lose. These include Brazilian soybean producers and Australian liquefied natural gas suppliers. The European Union (EU) — China's largest trade partner — also expects a severe impact on the sales of its manufactured goods to China.
The Kiel Institute estimates that the EU could lose around US$11 billion in diverted goods in 2021. "In absolute terms, the biggest losers in the EU are the manufacturers of aircraft (–US$3.7 billion), vehicles (–US$2.4 billion), and industrial machinery (–US$1.4 billion)," said Gabriel Felbermayr, President of the Kiel Institute.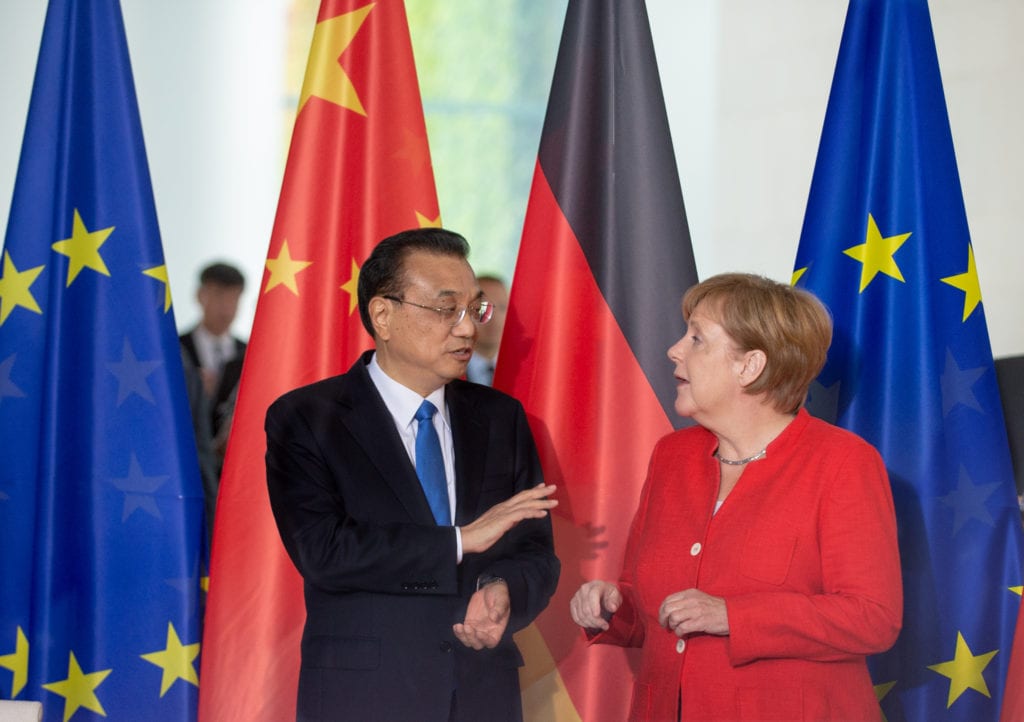 EU pharmaceutical companies are also likely to suffer, according to Anahita Thoms, Partner and Head of International Trade Practice at Baker McKenzie in Germany. "In these sectors, the additional agreed purchases from the U.S. are substantial, so EU manufacturers will likely lose market share," she said.
American consumers
As crippling tariffs on many Chinese goods remain, American consumers will ultimately pay the price.
Research from the University of Chicago, for example, shows that 2018 tariffs on imported washing machines raised the median price of washers and dryers by US$86 and US$92 per unit respectively, costing U.S. consumers an extra US$1.5 billion a year.
American advanced manufacturers
The deal's silence on China's policy of supporting its own high-tech manufacturers means American companies will continue to compete with heavily subsidized Chinese firms. The U.S. has repeatedly protested China's use of subsidies, arguing that it distorts markets and creates uneven playing fields.
What's next?
The U.S. Government has been quick to claim there will be a second phase of the deal, promising to roll back tariffs if China agrees to settle unresolved issues such as its support of state-owned firms. But Chinese Vice-Premier Liu He suggested China is not keen to go back to the negotiating table soon.
"We might get nothing if we rush to a second job before the first one is properly done," said Liu after signing the trade deal. "I don't think it is a wise choice to impatiently launch new stages of talks."
David Dollar, a senior fellow at the Brookings Institution, believes neither country will try to conclude negotiations this year.
"In practice, if you want to make an agreement with China on those issues, the U.S. is going to have to be willing to compromise, to take less than a maximalist position," said Dollar. "[It's] hard to see in 2020 that the U.S. would be willing to compromise, so I think it's better politics to say you got a win in phase one, someday there'll be a phase two."
And according to Thoms, the remaining core issues, such as China's system of state-directed enterprises, are at the very heart of the trade war. As a result, they will be harder to negotiate.
"Priority will be given to the U.S. presidential election, which will focus on internal topics and will be inward-looking," added Thoms.