Biologist turned logistician: The Senegalese CEO on a mission
Serigne Ndanck Mbaye, a former biological engineer, first ventured into logistics out of interest. Seventeen years on, he is at the helm of DHL Global Forwarding's operations in West Africa amid Covid-19.
Serigne Ndanck Mbaye, a former biological engineer, first ventured into logistics out of interest. Seventeen years on, he is at the helm of DHL Global Forwarding's operations in West Africa amid Covid-19.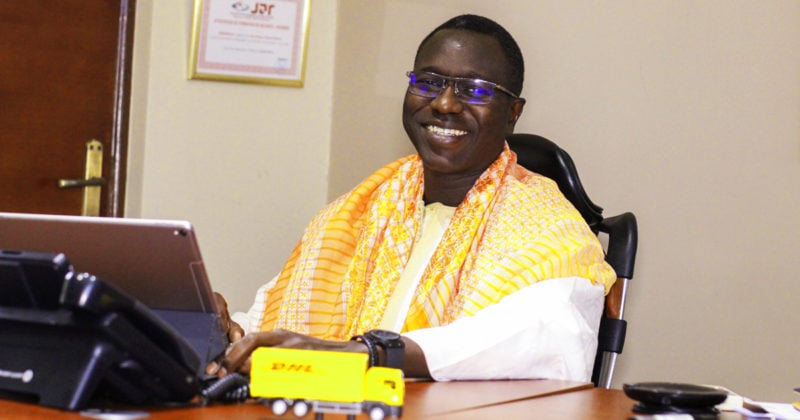 More than a decade ago, a young biologist heading the yellow fever vaccine production unit of Pasteur Institute — an internationally renowned center for biomedical research — was tasked with overseeing the move of yellow fever vaccines from the production laboratory in Senegal.
Under strict temperature-controlled conditions, the vaccines had to be transported within Africa, and to Europe and the U.S.. The moves required precise coordination at every stage between origin and destination.
The Senegalese biologist rose to the challenge, continuously helping to deliver all the vaccine shipments successfully. Little did he expect that the planning process, which involved dealing with transport providers, would pique his interest in the world of logistics.
That penchant for elaborate planning and his unwavering passion for the industry have stayed with him till today in his current role as CEO of DHL Global Forwarding West Africa and Country Head for Ghana.
Now into his 17th year with DHL, Serigne Ndanck Mbaye has his plate full, from dealing with the fallout of the Covid-19 pandemic to enabling seamless intra-African trade.
Overcoming challenges in his career
Mbaye's foray into logistics began in 2004 with DHL Express in his home country before moving to Angola, where he managed ground operations. After seven years, he returned to his home country to take on the role of Country Manager in another business unit, DHL Global Forwarding.
The job came with the responsibility of turning the business around. The country's operations, set up only in 2008, was underperforming at that time.
Within two years of taking the reins, Mbaye steered the business back to double-digit growth and profitability. His successful stint eventually landed him his role as regional CEO overseeing Ghana, Cote d'Ivoire, Senegal, Burkina Faso and other West African countries in 2018.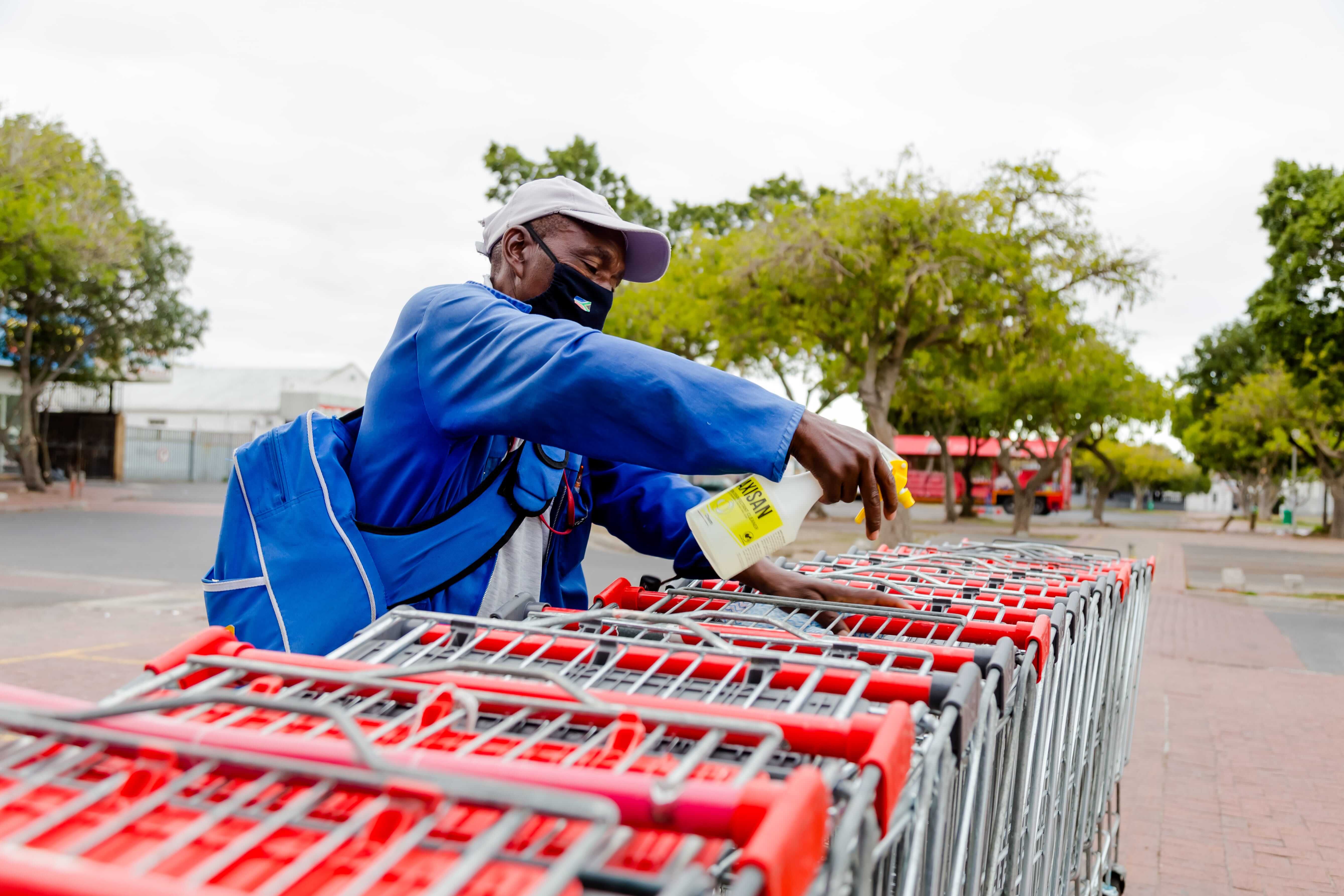 Three years on, Mbaye finds himself dealing with a raging pandemic. While he relishes the challenge, he admits nothing comes close to the complexities of managing a business in times like these.
"The market was doing fine when I was managing the business in Senegal, as opposed to the current situation where demand is affected. Imports and exports are down, shipment delays are incurring higher costs, and there is greater competition among logistics providers for the remaining market opportunities available," he explained.
Last year, the pandemic caused air cargo capacity issues in West Africa due to grounded passenger flights and soaring demand for personal protective equipment (PPE). To minimize delays and disruptions to deliveries in West African countries, DHL Global Forwarding swiftly introduced UbuntuConnect, a dedicated 100-ton weekly air freight service to ship goods from China to Africa via the Middle East.
On top of the quick response, the adoption of digital tools was also critical in helping the region tide through the crisis, shared Mbaye. With safety measures such as working from home and physical distancing, the DHL team deployed its technological applications to manage customer bookings and communications online.
"Our online customer portal myDHLi allowed customers to book their shipments from the convenience of their homes, while having full visibility and control throughout the process. For road freight shipments, the digital freight marketplace Saloodo! was also rolled out in the middle of the pandemic to help carriers to find cargo and avoid empty runs," said Mbaye.
Boosting intra-Africa trade a priority
Hit by the pandemic, consumption in West Africa and the rest of Africa has inevitably fallen. Africa's decline in economic activity (-2.6 percent) also marks a break from growth in previous years.
Despite the difficulties, Mbaye refuses to let the coronavirus crisis overshadow the positive steps that the region has achieved in driving intra-African trade to aid economic recovery.
After delays caused by the pandemic, the landmark African Continental Free Trade Area (AfCFTA) agreement finally entered into force this January.
"Intra-regional trade in Africa stands at just 17 percent, compared to 70 percent in the European Union which has less than a third of Africa's population. Implementing this agreement will push Africa to fulfill its potential by uplifting production and trade activity, ultimately boosting the region's attractiveness to foreign direct investment (FDI)," said Mbaye.
With 54 countries in the bloc forming a free trade area covering more than a billion people, and with a combined GDP of around US$2.5 trillion (€2.26 trillion), the AfCFTA aims to create a single market for its member states' goods and services, facilitate free movement of people and investments, and eventually launch a single-currency union.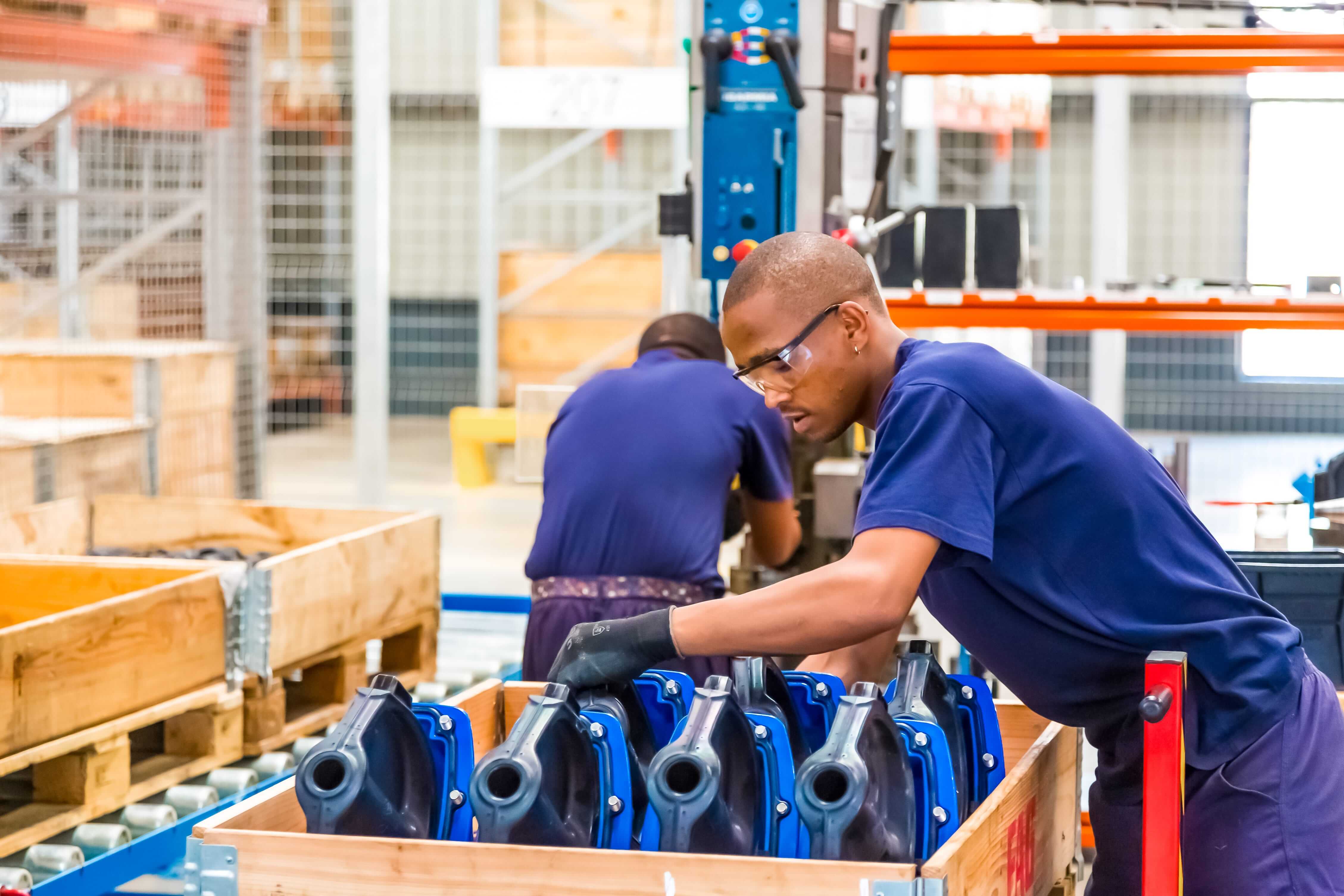 Although the agreement focuses on reducing tariffs, non-tariff barriers by governments such as import restrictions and protectionist measures also have to be addressed to realize the ambitions of the AfCFTA.
"Non-tariff barriers imposed by member countries tend to restrict market access and competition, causing unnecessary delays and costs that blunt the effectiveness of the trade deal," explained Mbaye. "Cooperation and trust are essential between countries who must be willing to liberalize trade rather than protect domestic markets from competition."
To help customers in West Africa better understand the benefits of the AfCFTA, DHL Global Forwarding initiated a campaign last year to optimize cross-border trade under the ECOWAS Trade Liberalization Scheme (ETLS), which is a first step to operationalize the Free Trade Area on a smaller scale.
The campaign explains the rules of origin, the benefits, and the conditions to trade under the scheme which went live in January 2021.
"We're committed to keeping our customers informed of the latest regulations and opportunities arising from the AfCFTA. In times like these, we'll do our best to support their cross-border logistics needs for pursuing greater access to new markets within Africa," said Mbaye.