MORE FROM THIS COLLECTION

Optimism for MEA road freight sector despite bumpy road ahead: Tobias Maier
There are opportunities for the road freight sector in Middle East and Africa (MEA) despite the Covid-19 pandemic, shares Tobias Maier, CEO of digital freight marketplace Saloodo! MEA.
There are opportunities for the road freight sector in Middle East and Africa (MEA) despite the Covid-19 pandemic, shares Tobias Maier, CEO of digital freight marketplace Saloodo! MEA.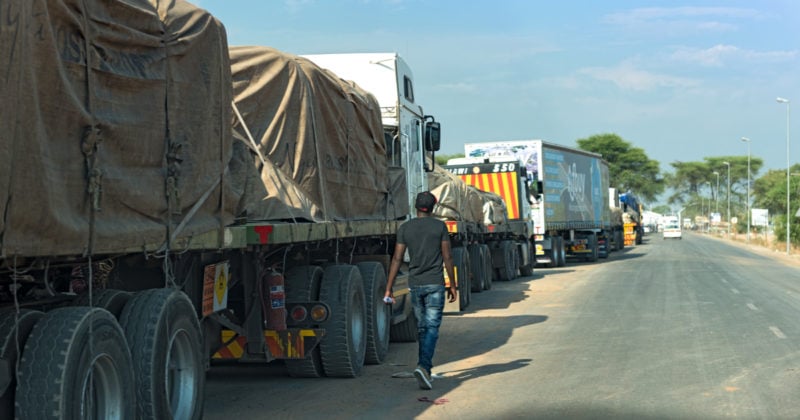 In the Middle East and across Africa, truck drivers have encountered roadblocks of all kinds since the Covid-19 pandemic swept across the region last year.
The road freight sector has been fraught with challenges ranging from inconsistent regulations to new pandemic control measures such as lockdowns and border closures.
But the sector still holds great opportunities — the most promising being the lifting of Qatar's three-year political and economic blockade by countries in the Gulf Cooperation Council (GCC).
According to the International Monetary Fund, the opening of borders and improvements in economic relationships will provide additional potential for growth. However, the region's recovery will depend largely on the individual countries' investments and vaccine distribution strategies.
For digital freight marketplace Saloodo!, a subsidiary of Deutsche Post DHL Group, the pandemic has not dampened optimism that the sector can gain ground this year. Tobias Maier, CEO of Saloodo! MEA, shares more with Logistics of Things.
How has Covid-19 impacted the MEA road freight industry in general?
Maier: The evolving laws and regulations put in place by countries to control the spread of Covid-19 have been the most challenging for our carriers. The quality of life for truck drivers has been badly affected because of tighter measures.
For instance, at the Kenya-Uganda border last year, truck drivers entering Uganda were subject to mandatory Covid-19 testing, causing weeks-long traffic jams that stretched over 60 kilometers and affecting road freight capacity in the region. The slow turnaround time for testing, quarantine and clearance, which differs in every country, has also hurt the earnings of drivers who complete fewer trips due to the additional precautionary measures.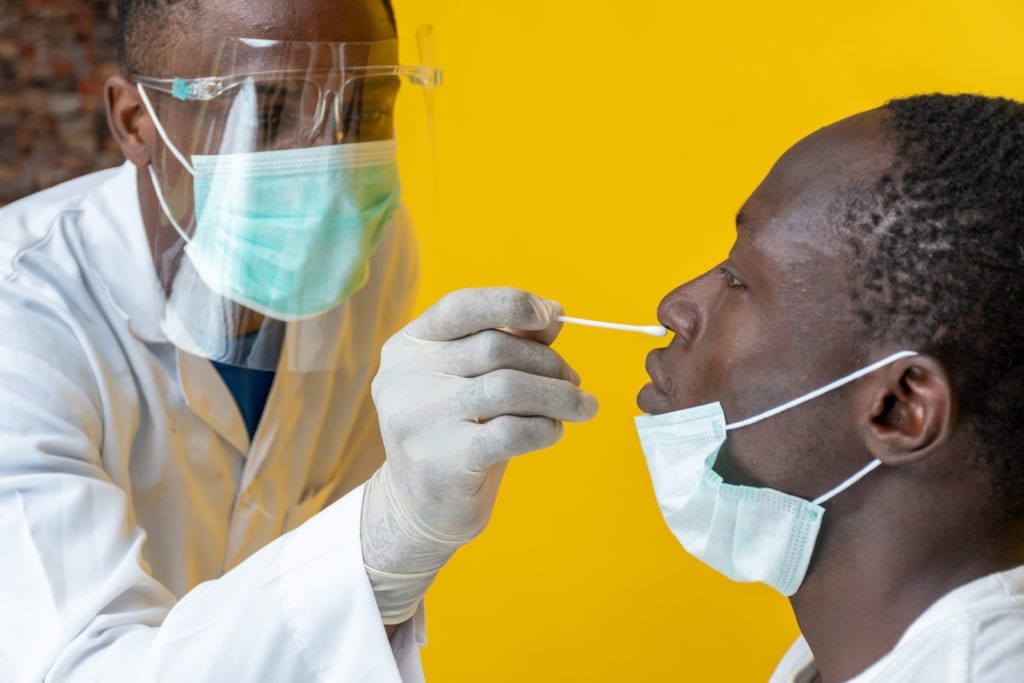 Similar to the situation with air freight and ocean freight, cross-border road freight costs have also soared, with requirements such as Covid-19 testing and restricted visa policies leading to delays and capacity shortfalls. But with lockdowns easing and countries reopening borders, road freight capacity is gradually being restored.
With Covid-19 restrictions evolving across the region, what has Saloodo! done to ensure the seamless flow of goods?
Maier: When the pandemic started, we decided to expedite the rollout of our digital Saloodo! platform across the African continent, providing shippers and carriers contract-free ways to organize truck movements. Within a period of three months, we managed to expand the Saloodo! network into 13 new markets and onboard 300 new carriers in the process. Shippers can now rely on our network of over 15,000 trucks for their road freight needs.
To stay abreast of and comply with the newest Covid-19 regulations, we have been and remain in constant contact with colleagues in DHL's global logistics network and customs brokers to understand the changing government requirements, including preparing additional paperwork or certificate of origin requirements. We have also created standard checklists based on the relevant trade lanes to help shippers navigate the developing restrictions during this period.
Amid the pandemic, what are some of the exciting opportunities for the road freight sector in the wider region?
Maier: We see a lot of potential in our key markets like Saudi Arabia and South Africa, where major infrastructure projects are underway.
The nearly completed Kazungula Bridge linking Botswana and Zambia will significantly boost intraregional trade in the Southern African Development Community (SADC) by cutting down transport time for freight trucks traveling from Durban Port to the SADC states, especially the important copper belt area around Lubumbashi. With the new bridge, truck drivers will only take hours — instead of days — to be processed and cleared by immigration officials at the border posts on either end.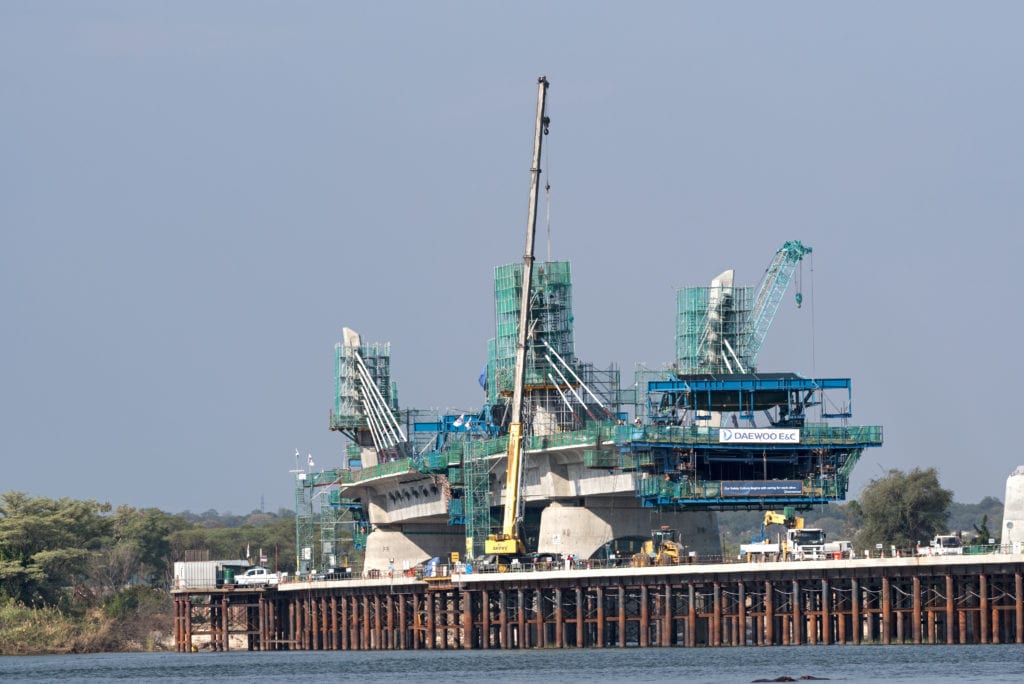 Meanwhile, Saudi Arabia is building a new sustainable city — a 170-kilometer linear underground belt called "The Line" — in the Neom economic zone as part of its Vision 2030 plans. Besides ambitious infrastructure projects like these, the kingdom also holds massive economic potential. From Jeddah in the west to Dammam in the East, Saudi Arabia remains key to connecting the entire GCC to neighboring countries such as Jordan, UAE, Oman, Kuwait, Bahrain, Qatar and Egypt.
Apart from these infrastructure projects, the lifting of the Qatar blockade by the GCC countries is perhaps the most exciting opportunity in the region. More than three years after land, air, and sea routes were cut off by Bahrain, Egypt, Saudi Arabia and the United Arab Emirates (UAE), Qatar can now re-establish trade links with its neighboring countries. This will bring new opportunities for road freight providers in the region.
It is still early days, but what does the lifting of the Qatar blockade mean for Saloodo! and the sector?
Maier: The GCC's decision to lift the years-long blockade on Qatar comes at an opportune moment, ahead of the FIFA World Cup next year. Once trucks are eventually allowed to cross the borders, it will mark a great opportunity for the road freight sector.
However, the flow and the type of goods shipped between Qatar and the GCC may be vastly different from before as Qatar has successfully diversified its import sources to cope with the blockade over the years.
For example, Qatar has typically imported meat from Saudi Arabia but it now sources its beef from countries including Australia, Jordan and Pakistan. It has also invested in its own farms and is now self-sufficient in dairy supplies, producing twice as much milk as its population requires.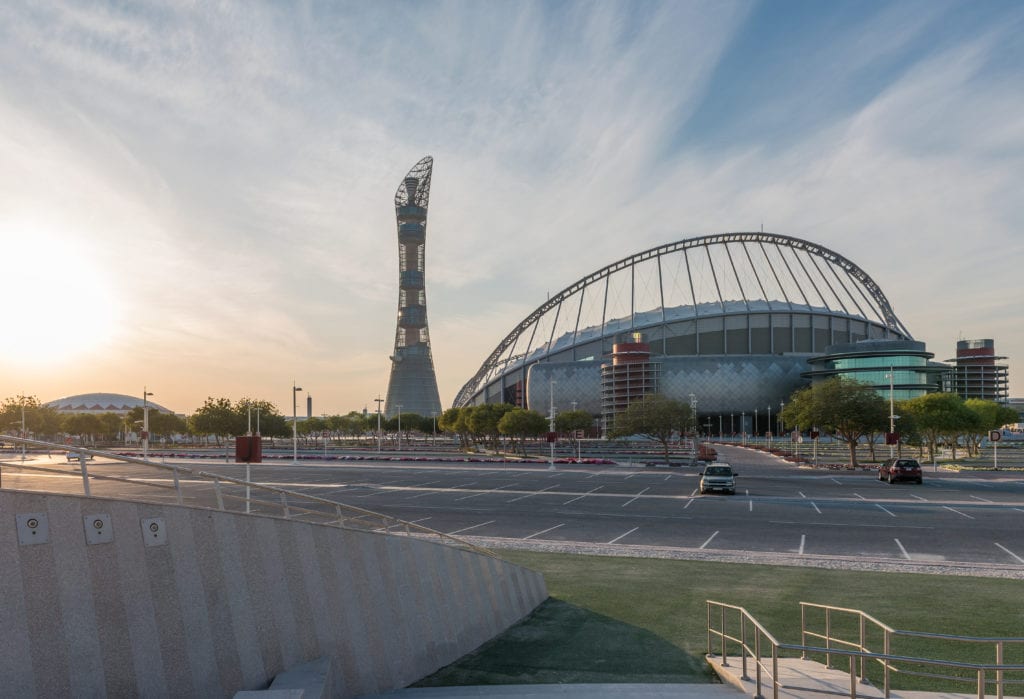 It would likely take at least six to 12 months before we can see any substantial economic effect following the lifting of the blockade. Still, we expect to see a significant increase in the movement of oil and gas rig equipment, materials for construction and infrastructure projects related to the World Cup, and imports from GCC countries.
Since Saloodo! first launched, what progress have you seen in the road freight industry, in terms of acceptance of technology or the pace of digitalization?
Maier: The industry itself is still very traditional. Truck drivers in some countries have been slow to adopt new digital tools for various reasons.
Some are concerned about the loss of freedom with tracking capabilities, while those struggling to read or write, especially in foreign languages, find it difficult to pick up new tools. With the Covid-19 pandemic leaving many drivers stuck at borders or constantly on the road, the prospects of truck driving have also become less attractive than before, which could potentially cause a driver shortage in the long run.
While we continue to advocate for digitalization and technology as an enabler for the road freight sector, we are also aware of the importance of human touch and face-to-face interaction. Until the pandemic, we have conducted in-person driver training in the United Arab Emirates (UAE) and South Africa to connect with the carriers and drivers on our platform, and we plan to resume such trainings as soon as the pandemic situation will allow us to do so.
We all should not forget the crucial role all truck drivers — our Saloodo! heroes — played during the pandemic. They kept supply chains running and ensured that the supermarkets shelves remained filled, giving people access to food, pharmaceuticals, and personal protective equipment (PPE).
Hopefully, we can gradually inculcate a digital mindset for a more efficient road freight industry. My vision is a trucking market with less time "wasted" by trucks and drivers waiting at borders and pick-up or drop-off locations, which translates into more income opportunity from spending more time on the road. This will help keep costs affordable for shippers, while ensuring more reliable and faster pick up and delivery timings.
Also, by better matching demand and supply using our digital tools, we will enable the economies to reduce carbon emissions substantially and contribute to Deutsche Post DHL Group's target for zero-emissions logistics by 2050 under the GoGreen environmental protection program.