MORE FROM THIS COLLECTION

Digital freight puts UAE SMEs in the driving seat for growth
Small and mid-sized enterprises (SMEs) looking to expand across the region are turning to digital platforms for their evolving logistics needs.
Small and mid-sized enterprises (SMEs) looking to expand across the region are turning to digital platforms for their evolving logistics needs.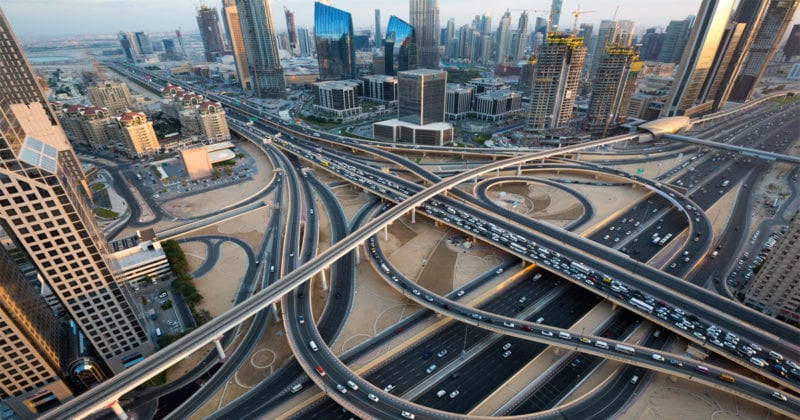 Digitalization has evolved beyond a buzzword to become a reality across industries around the world.
Road freight, in particular, has traditionally been a highly competitive, low-margin business running on inefficient, dated processes, often with little impetus for change.
However, with more digital challengers stepping up to solve the industry's pain points, traditional road freight providers, and growing SMEs with evolving logistics needs, are taking notice.
Even in the United Arab Emirates (UAE), where goods can travel to two-thirds of the world population in eight hours, more is being done to improve inefficiencies in road freight.
The recipe to its success as a global logistics hub, according to the UAE's Federal Transport Authority, is its ongoing pursuit for seamless intermodal connectivity — an endeavor supported by substantial investments in infrastructure for freight transportation via air, sea, and land.
But problems still exist in the road freight industry that are not unique to the UAE; the fragmented road freight market in Europe struggles with similar external pressures including high costs and asset underutilization.
To understand how going digital can improve and transform the road freight business, Logistics of Things spoke with Tobias Maier, CEO of Saloodo! Middle East — a digital freight marketplace launched by DHL in Europe and, most recently, the UAE.
Inefficiencies in the road freight industry are well-documented. What are the key challenges that need to be addressed?
Maier: Due to the fragmented nature of the market as a result of low entry barriers, we see plenty of inconsistencies along the value creation chain.
For shippers, it is challenging to find reliable carriers at acceptable costs — a lot of time and energy has to be invested in phone calls, emails, and follow-ups. Even after a thorough selection and vetting process, unforeseen circumstances such as service delays, poor service delivery or damaged cargo will inevitably occur from day to day.
Carriers, on the other hand, have to expend resources on chasing shipments and ensuring successful deliveries. After completing a job, carriers often have to wait prolonged periods to receive payment, sometimes even spending additional time and money on collection efforts.
How will going digital alleviate these problems? Any examples?
Maier: There are many benefits from shifting the road freight industry into the digital space. The Saloodo! platform, for instance, addresses the challenges by offering a smart, fast and reliable marketplace for carriers and shippers.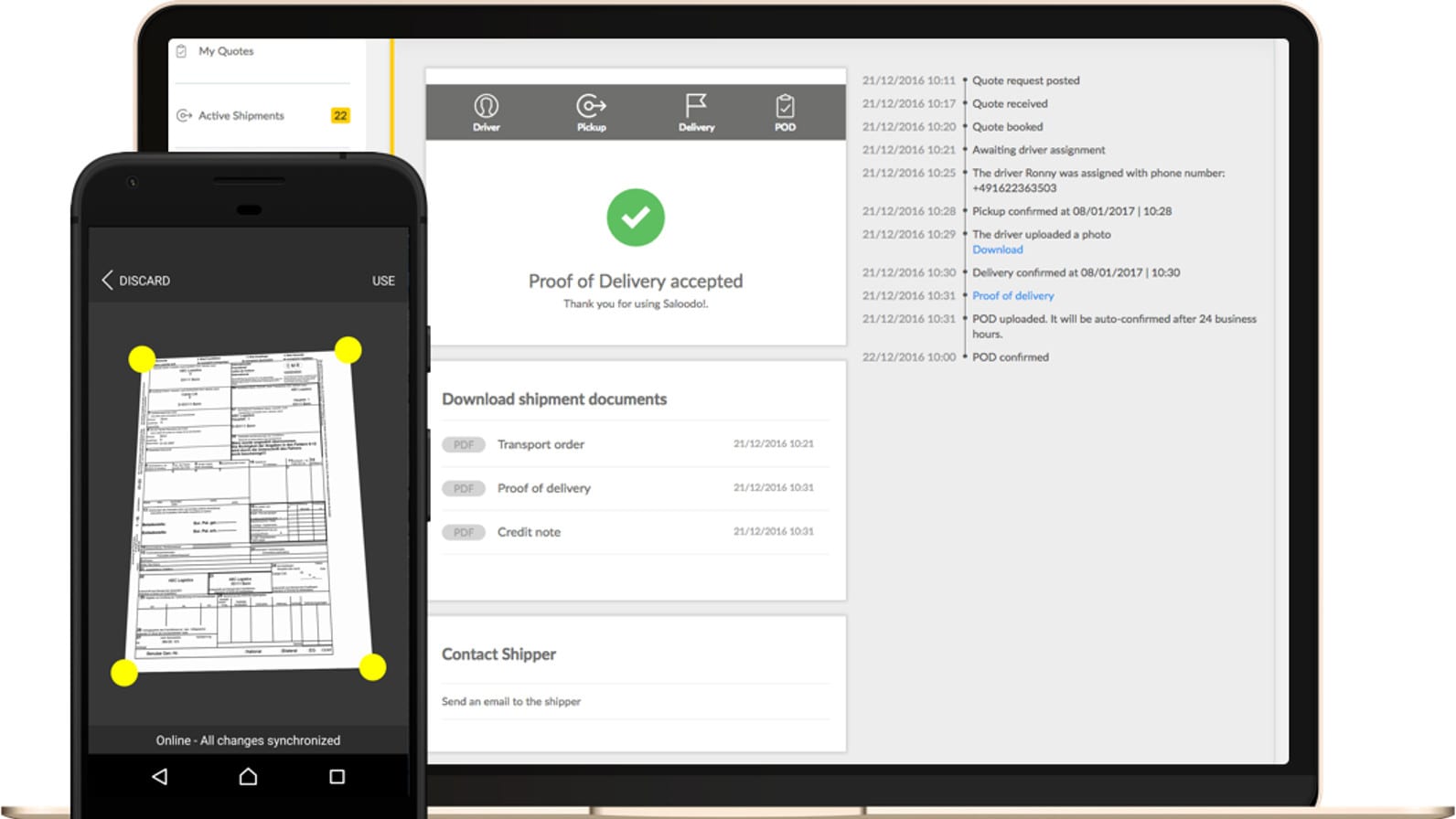 On our digital platform, carriers will be verified beforehand to ensure service promises will be fulfilled, and payment can be processed quickly through the platform.
The lack of visibility in road freight can also be addressed easily with technology. Introducing real-time GPS tracking will allow both the shipper and the carrier to check on their cargo at any given point in time. This is important for the shipper who might urgently need the product as well as for the carrier to keep track of its trucks and optimize its routes.
In your opinion, how ready is UAE's road freight industry to embrace digitalization?
Maier: The UAE is one of the best locations in the world for a digital freight marketplace like Saloodo! to grow and achieve success.
Not only is it a massive logistics hub serving as the gateway to the Arabian Peninsula, the UAE is also a digitally-savvy nation with the highest smartphone penetration globally. The whole market environment, across industries, is very technology-oriented; everyone is embracing change and sees the opportunities arising from digitalization.
We have recently seen major US technology players acquire local UAE-based startups in the logistics and transport sector — a testament of the attractiveness of digital startups disrupting otherwise traditional industries.
Saloodo! has achieved considerable success in Europe so far with a majority of SME customers. Do you predict a similar impact in this region, and why?
Maier: What our colleagues in Europe have achieved in a short timeframe is very impressive. We hope to continue by replicating similar success in the UAE, and eventually the entire Middle East and Africa (MEA) region, where we recognize the huge growth potential.
The launch of Saloodo! in the UAE for a start will serve as a stepping stone for us to reach stakeholders in the rest of the MEA region. This is a great opportunity for us to add value to our customers here, be it through the reduction of empty loads, minimizing carbon emissions and traffic, providing easier market access or creating efficiencies in dealing with manual processes and price transparency.
What sets Saloodo! apart from other players in the market? Are there plans to further grow or enhance the platform?
Maier: We operate a similar infrastructure as other players in the market. While everyone has access to similar tools and the talent pool, I think the key value is not the technology itself, but how it is deployed to address customer needs.
As logistics experts, we consider both shippers as well as carriers our customers, and we focus on addressing their challenges as the core of our strategy and our day-to-day operations. We are continuously thinking about optimization features that will simplify the job of shippers. At the same time, we engage in constant dialogue with our carriers to find out what we can do to make the platform more compelling to them. Ease of use will be a crucial success factor.
For now, we are starting in the domestic UAE market. And during the summer, we aim to help UAE customers with their cross-border shipments across the Gulf Corporation Council (GCC). We will then further expand and expect to be able to connect the entire Middle East region on our platform.
How do you think technology will continue to transform the road freight industry?
Maier: There is still much room for technology to transform the industry gradually. We still have many paper-driven processes, such as customs clearance at the borders. I am convinced that these processes will be digitized in the near future.
In the mid to the long term, trends such as platooning, autonomous trucks and the Internet of Things will continue to shape the road freight industry by enhancing connectivity and efficiency.
Data protection is a key concern for digital platforms. Are there any policies in place to protect both shippers and carriers in any given transaction for Saloodo?
Maier: Being part of Deutsche Post DHL Group means that our customers will benefit from our high data protection standards we adhere to and apply across the Group.
Other platforms focus on connecting shippers and carriers, but they exclude themselves from being part of the final agreement to avoid complications. In the case of Saloodo!, we will be the contracting party between the shipper and the carrier. In the event of any disruptions, our DHL entity will manage the issue proactively until we find a suitable solution.