MORE FROM THIS COLLECTION

Road freight: Paving the way for a smooth ride
Transporting goods by road comes with its own set of challenges, but with the right measures in place, logistics providers can enjoy a smoother ride.
Transporting goods by road comes with its own set of challenges, but with the right measures in place, logistics providers can enjoy a smoother ride.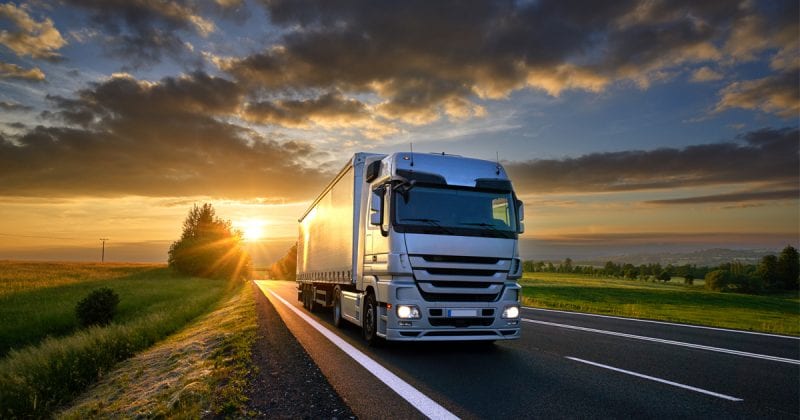 The face of logistics has evolved tremendously over the centuries, from the introduction of automobiles, trains, liners and then airplanes to the rise of automation and advanced technology.
Sacks and crates have given way to standardized containers, while the capabilities of trucks, trains, ships and planes are constantly expanding to transport a wider variety of goods.
The one thing that has not changed? The use of roads — which have served as a vital channel for logistics providers in their supply chains for decades now.
Within the European Union, the United States, the Commonwealth of Independent States, China and Japan, more than 6,000 billion ton-kilometers of goods are moved each year by road.
But the path is not always smooth for logistics companies.
Many often face a number of challenges on a daily basis, from unpredictable road and weather conditions to a talent crunch, and even the occasional cargo theft.
Bumps in the road
Inclement weather can put the brakes on important deliveries as truck drivers grapple with poor driving conditions and road closures.
In October 2018, 900 trucks were stranded overnight after unseasonal and huge snowstorms hit Auverge-Rhone-Alpes and nearby regions in Lyon, France, blanketing the highways in knee-high snow.
"For logistics providers, delays in getting a shipment to its destination is a high cost to bear, in terms of commitment, financials and in terms of reputation," noted Bruno Selmoni, Head of Road Freight & Multimodal, ASEAN & South Asia at DHL Global Forwarding.
"Bad weather or not, reliability is everything for a delivery provider. It is critical to ensure the shipments are always delivered on time and in perfect condition," he said.
Mother Nature is not the only hurdle transportation players are up against.
Cross-border haulage can pose a pain point, especially for those in the Association of South East Asian Nations (ASEAN) region, where they have to adhere to different sets of regulatory processes and standards imposed by the various member economies.
Selmoni explained that movement between some ASEAN countries is still not that straightforward — for example, a truck from Malaysia cannot enter Thailand, and vice versa. Vehicle specifications also vary from country to country, such as left or right-hand drive.
"So instead of moving trucks across the border, we move containers. This helps to improve quality, speed and reliability," he said.
"But there's always room to introduce greater efficiency on the roads. One way is to harmonize cross-border processes across ASEAN countries to boost the overall competitiveness and raise the standard of road freight movements."
Another issue that keeps logistics companies on their toes: cargo theft.
Data from the Federal Bureau of Investigation showed that goods worth US$22 million (€19.2 million) were reported stolen in transit in the US in 2017, although the true value of such thefts is estimated to be much higher, at about US$30 billion.
The Europe, the Middle East and Africa region also saw some 4,500 cases of cargo theft that year, according to supply chain visibility provider SensiGuard.
Against this backdrop, a talent crunch is deepening.
In its 2015 Truck Driver Shortage Analysis, the American Trucking Association estimated the industry was short of 48,000 drivers, and that this number could double by 2020.
Meanwhile, the gap in the labor market has also emerged as an issue for road transport firms both in Asia and in Europe, where there is a shortage of a staggering 150,000 drivers.
Turning to technology
The good news is that industry players are not sitting idle but taking steps to tackle the problems head-on with the help of technology.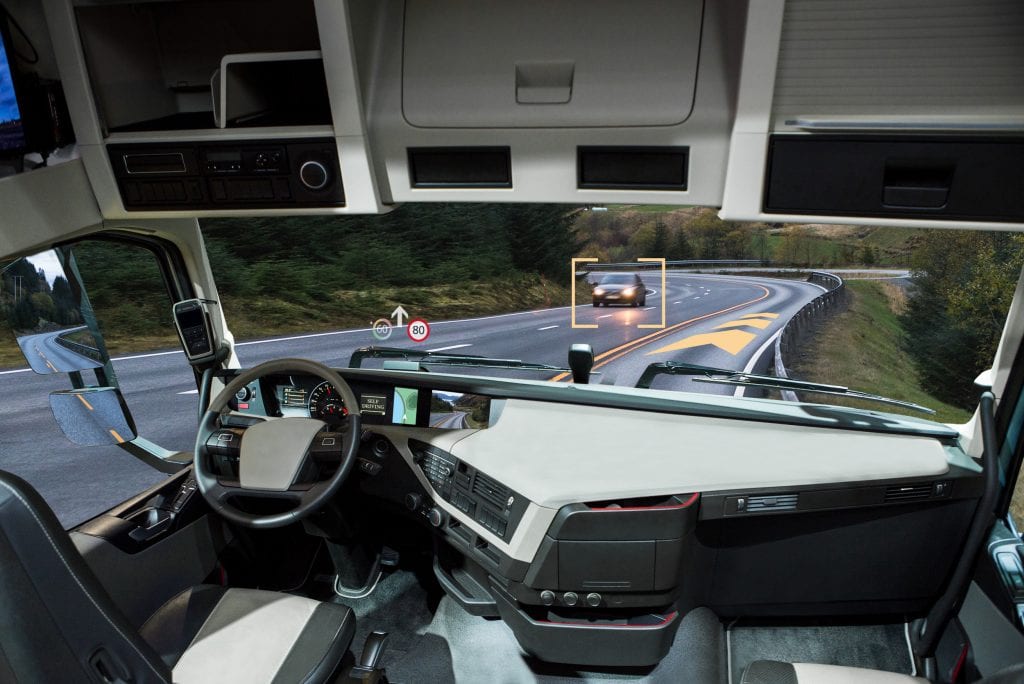 Increasingly sophisticated weather forecasting applications have emerged in recent years to help fleets and drivers better navigate adverse weather conditions, like PeopleNet's myRoads, a weather alerting solution.
Selmoni explained that knowing what to expect on the roads can allow logistics companies to better plan their routes, and, if needed, switch seamlessly among road, sea and air to deliver the shipment on time.
For the security of drivers and the cargo, many countries have stepped up policing efforts, while shippers are setting up command centers with state-of-the-art equipment and various types of CCTVs to monitor and secure cargo.
DHL, for instance, employs an array of security measures that includes GPS-equipped trucks, pre-defined and tested routing and stops, and special internal procedures to ensure that goods remain safe at every point of the journey.
After all, it is key that logistics providers see cargo security as a top priority, no matter the value of the goods, Selmoni stressed.
Technology plays a key role in addressing the talent gap as well.
The development of autonomous trucks and semi-autonomous trucks is seen as a long-term technology-driven solution to resolve the driver shortage crisis around the world.
Other tech solutions could help by optimizing networks and routes, improving efficiency and enhancing working conditions.
For example, blockchain technology can be adopted to maximize fuel usage and ensure automatic, instantaneous payments to drivers — this boosts the efficiency of logistics operations despite experiencing a manpower shortage.
By using technology to create a conducive, stress-free working environment for drivers, more could be attracted to join the trucking industry in the future.
"There is no simple solution to today's driver shortage, but we can alleviate the problem by cleverly utilizing technology," said Selmoni.
Riding the boom in road freight
Having tackled the challenges in road freight means companies can then focus their energies on the next big thing: meeting the demand boom.
Trucking companies are racing to keep up with the sharp rise in demand in road freight, which has shown signs of positive growth globally.
This is particularly so in ASEAN, where policies have helped fan that boom. The forming of the ASEAN Economic Community (AEC) in 2015 has facilitated the movement of goods across member countries, while infrastructural developments will continue to significantly improve road networks and connectivity.
"Road freight, in this part of the world, is the 'golden mean' service. It is faster than ocean freight and cheaper than air freight offerings — presenting itself as an attractive alternative to the market," Selmoni noted.
With more roads set to become busier, DHL is looking at a few innovative solutions that could shift road logistics up a few gears.
It is experimenting with disruptive technologies, including electric light utility vehicles, solar-powered TRAILAR trailers, and digital logistics solutions that provide a convenient one-stop platform for tracking, documentation and payment processes.
"We are following these developments very closely and are getting ready to transfer them to Asia as soon as they fit into the local portfolio of offerings and services," said Selmoni.
"The future looks very exciting and promising. Trucking in the future will surely be a completely different experience."