MORE FROM THIS COLLECTION

Problems mount on the ground as air freight braces for turbulence
With a global recession looming, the air freight industry has to first cope with a more pressing problem: the severe cargo capacity crunch during this pandemic.
With a global recession looming, the air freight industry has to first cope with a more pressing problem: the severe cargo capacity crunch during this pandemic.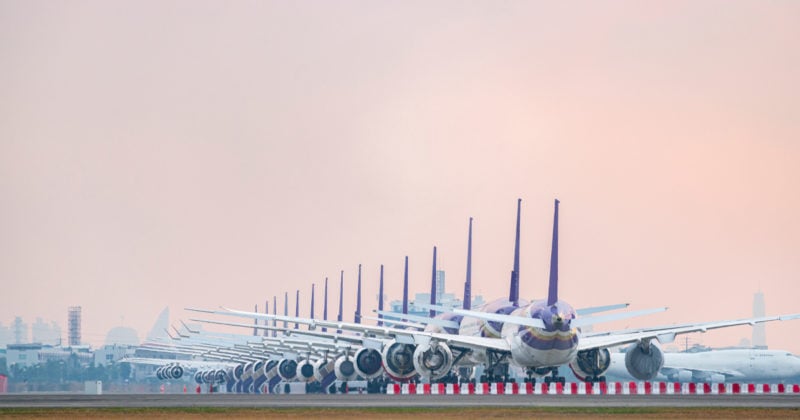 Passengers may not be jet-setting around the world during the pandemic, but essential cargo shipments are taking their place — in some cases, literally.
To address the heightened demand for freight capacity, some airlines have resorted to stripping out passenger seats to convert passenger flights into cargo-only flights as a means to recoup losses from the slump in passenger air travel.
But measures taken by leading airlines to avail larger freight capacity have so far done little to ease the shortage, which has been worsened by movement restrictions and customs bureaucracy in different countries.
Figures from the International Air Transport Association (IATA) indicate that global cargo capacity shrank by 22.7 percent in March compared to the previous year, as the majority of passenger aircraft fleets remain grounded worldwide.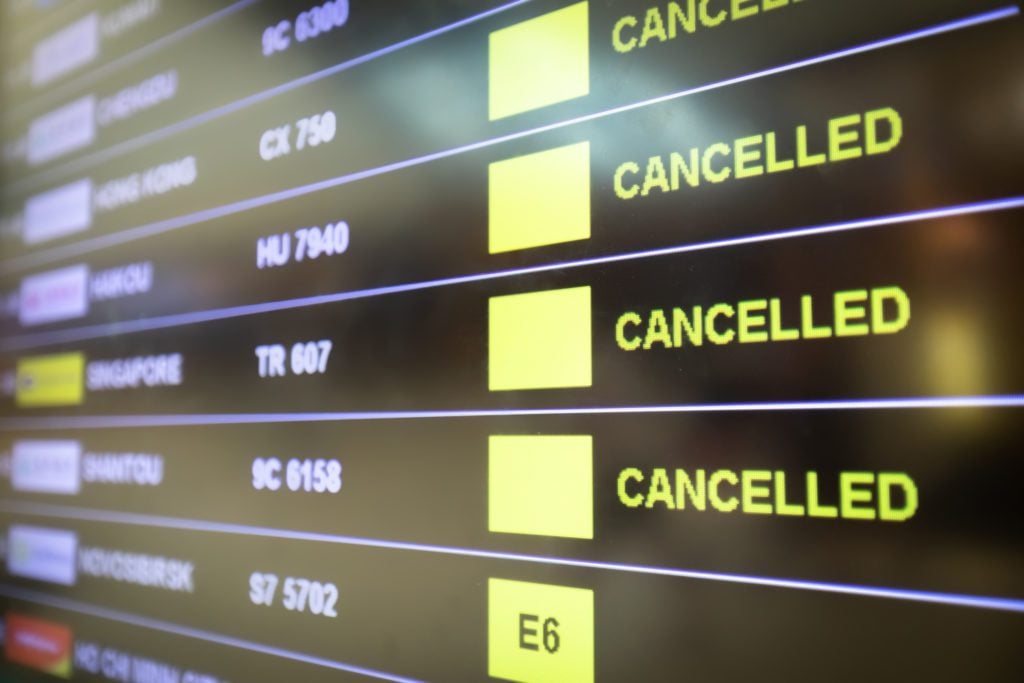 Demand has soared as shippers around the world seek to deliver critical medical supplies and equipment. And with Europe and the U.S. resuming factory production and reopening stores, air freight volumes will soon get a further boost, shared Frank Appel, CEO of Deutsche Post DHL Group in an interview with Wall Street Journal.
He acknowledged, however, that airfreight capacity could be constrained for months due to the lost belly space from commercial passenger flights, which could force businesses to temporarily switch some shipments to other modes of transport.
Keeping goods flowing
So far, shippers have also had to contend with other issues other than the capacity crunch and the skyrocketing air freight rates.
The main issues, highlighted by IATA, include delays in getting charter permits issued, a lack of Covid-19 testing exemptions for air cargo crew, and inadequate ground infrastructure to, from and within airport environments.
Further slowing down the process are additional customs clearance checks and regulations that have kicked in as countries implement strict measures to curb the Covid-19 outbreak. There are mounting concerns that these roadblocks could eventually hold up essential goods from reaching those in need.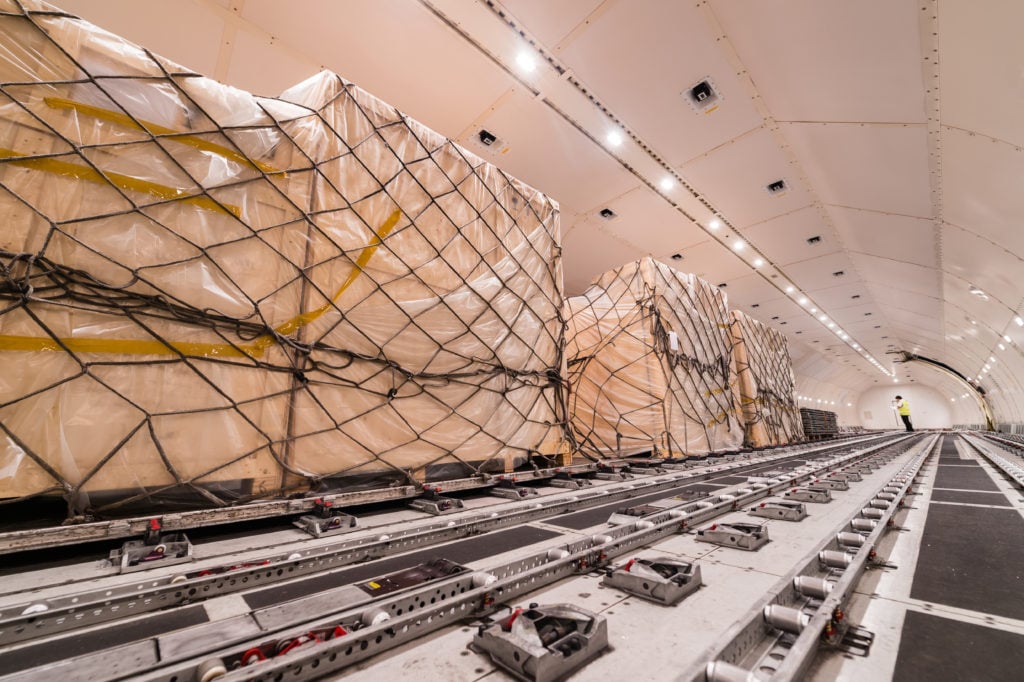 "Governments need to step up and ensure that vital supply lines remain open and efficient and that there is adequate infrastructure and support available in the air and on the ground," said Glyn Hughes, IATA's global head of air cargo.
Dr Kunio Mikuriya, Secretary-General of the World Customs Organization (WCO), also urged the global customs community to facilitate the smooth movement of relief consignments, as well as relief personnel and their possessions.
With essential goods such as medical supplies deemed a priority, customs authorities need to strive for efficiencies and simplification for all clearances while enforcing appropriate risk management.
Plausible solutions such as waiving minor penalties and avoiding holding vehicles for long periods at borders have been proposed by WCO's Private Sector Consultative Group, a committee of members from private companies advising the WCO on customs issues.
Enhanced connectivity with new services
To further alleviate the shortage in bellyhold capacity, logistics and air freight providers have come to the fore with new dedicated services.
In April, DHL Global Forwarding launched a dedicated 100-ton weekly air freight service for organizations and governments shipping goods from China to Africa and Middle East.
Capitalizing on Dubai's strategic geographical location as a gateway to countries in the region, the new solution consolidates cargo from across China into Guangzhou and airfreights them via Dubai to their various destinations across Africa and the Middle East within three days.
"With the current limitations in air freight capacity worldwide, we will continue to tap on our global network and customized solutions to ensure the seamless flow of essential goods to people and communities during this critical period," said Amadou Diallo, CEO, DHL Global Forwarding Middle East and Africa.
DHL Express shipments delivered by ship from Auckland to Papeete
Faced with a severe flight limitation in the Pacific Island region during the pandemic, DHL Express worked with DHL Global Forwarding to transport their cargo via an ocean vessel. At short notice, the necessary space was secured on the fastest ocean freight route available.
A total of 374 house airway bills (HAWBs) — up to 3800 kilograms and 15 cubic meters — were consolidated into a twenty-foot equivalent unit (TEU) that was loaded on a Friday night, in order to make it for the next vessel departing Auckland for a six-day journey to Papeete, French Polynesia.
The goods, which were successfully delivered to customers in Papeete, included German printer parts, French fashion apparel, U.S. fuel pumps and a significant amount of face masks and medical equipment from China and other countries.
Other potential ocean freight moves from New Zealand to Tonga and Samoa are currently in discussion.
African airlines are also heeding the call from The International Air Cargo Association (TIACA) to respond to urgent capacity requirements by collaborating with airports, handlers, forwarders and shippers.
In Ethiopia, the designated humanitarian air hub for United Nations' Covid-19 response in Africa, Ethiopian Airlines has deployed not only its cargo and passenger fleet, but also its state-of-the-art temperature-controlled pharmaceutical storage facility to handle all medical supplies. These supplies are kept at different temperature ranges before being distributed to 32 African countries.
While these new measures might help in bridging the capacity shortfall, the impact of Covid-19 on the global air freight sector will likely be felt for the longer term. The pandemic continues to be a drag on the world economy, with the World Trade Organization predicting a dramatic 13 to 32 percent drop in its global trade forecast this year.
Until the pandemic eventually subsides and the global economy recovers, the air freight industry has to brace itself for greater market volatility to ride out the turbulence.