From shock to rebound: What's next for the MEA's oil and gas industry?
Few industries went through as much shock in 2020 as the oil and gas sector. DHL's recently released White Paper takes a closer look at the trajectory for the MEA markets.
Few industries went through as much shock in 2020 as the oil and gas sector. DHL's recently released White Paper takes a closer look at the trajectory for the MEA markets.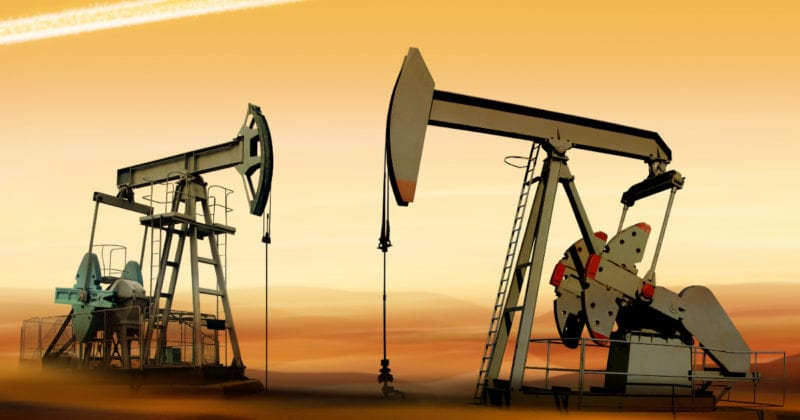 The industry suffered dual blows – prices collapsed and the Covid-19 pandemic caused oil demand to contract for the first time in more than a decade.
Global oil demand was estimated to have plunged 25 to 30 million barrels a day compared to its pre-pandemic level, causing Brent crude oil prices to hit a 17-year low in April.
As an oil-exporting region that accounts for more than half of global oil reserves, the Middle East and Africa (MEA) has inevitably taken a hit. But what is in store for its oil and gas industry after the pandemic?
Some bright spots will drive global demand and growth in 2021, benefiting MEA's oil and gas industry. But uncertainties remain, with disruptive forces likely to suppress growth.

Prospects for recovery in demand
DHL's recently released White Paper on the MEA (Middle East and Africa) oil and gas industry shows global oil demand is expected to pick up in 2021.
The Organization of the Petroleum Exporting Countries (OPEC) has also forecast an increase of 6.2 million barrels a day over the next year, down from its earlier prediction of 7 million barrels.
Oversupply in the global oil and gas industry is also expected to keep downward pressure on prices. MEA oil producers will continue to feel the impact of these global supply and demand dynamics.
Amadou Diallo, CEO for DHL Global Forwarding MEA, and the DPDHL Executive Sponsor for the Oil & Energy Sector explained: "The crude oil supply itself has been a state of excess. The strategic reserves and landstocks worldwide have recently hit full capacities, with little room for further inventory.
"At the same time, demand has been subdued. Covid-19 has resulted in demand dropping by almost 30 percent. Some of these reasons are near permanent, and we don't expect things to recover significantly quickly.
"At the same time, we don't expect the world to halt its demand. According to projections in our White Paper, we should see a recovery in 2022, if the threat of Covid-19 abate."
In contrast, the natural gas market's prospects for recovery look brighter because it is less exposed to the transportation sector.
After a 4 percent fall in global demand in 2020, the International Energy Agency (IEA) expects the market to recoup most of this loss in 2021, buoyed by a return in consumption to near its pre-pandemic level in mature markets.
Growth through recovering economies in Asia Pacific – and to a lesser extent, the Middle East – will boost demand, as will commitments from countries shifting to cleaner fuels.
Logistic companies such as DHL, and its consumers and suppliers, also had to manage the volatility in the oil and gas market. Amadou believes that the long-term trajectory for the energy market will ultimately see a bounce back in demand.
Amadou added: "As long as there is an increase in population worldwide, we will continue to see greater energy use. We also have to consider the aspirations of those in the emerging markets to join in the global economy and trade.
"In March 2017, DHL announced that it would reduce all logistics-related emissions to zero by 2050, and this means improving our efficiencies and mix of energies we use to move our vehicles for deliveries, without disrupting the business needs of our customers. "
Asia Pacific drives demand
According to the DHL White Paper, by 2022, Asia Pacific is forecast to account for more than half of incremental gas use, with China and India leading the global consumption of natural gas. The IEA expects the region to drive most of the growth in demand over the next several years as its major economies take advantage of low gas prices.
China has already been making the most of falling oil and gas prices and has ramped up imports to record levels. In the first quarter of 2020 alone, it nearly doubled its crude oil imports to 1.98 million barrels per day. The country is expected to drive further demand for natural gas as it expands its storage facilities.
The Middle East will also contribute to global growth in gas demand. According to the IEA, demand from the region will reach nearly 660 billion cubic meters a year by 2025. And more than 60 percent of the increase in net demand will come from the power and water desalination sectors, mostly in Saudi Arabia and Iran.
Domestic market needs and the export-driven energy sectors of Africa and North America will largely account for the rest of global demand.
MEA leads gas production growth
Outlook for MEA's natural gas production also looks upbeat, thanks to growing export opportunities and robust domestic demand. The IEA expects the Middle East and North Africa region to become the largest contributor to global gas supply growth between 2021 and 2025.
In a sign of MEA's shift from oil to natural gas consumption, most of the region's new gas production is expected to serve domestic and regional demand. Much of the supply would flow to the region's power, desalination, and industrial sectors.
The Covid-19 crisis has drawn attention to the importance of diversifying MEA economies so they are not overly reliant on oil and gas and can avoid the adverse impacts of oil price volatility. Even before the pandemic, the region had been working to diversify its economies, including by investing in areas that support long-term growth, such as producing petrochemical products.
While some countries have not made much progress, Saudi Arabia and the United Arab Emirates are leading the way and raising non-oil revenues by rolling out new taxes, including value-added tax (VAT). Bahrain has also introduced its VAT system, and the rest of the Gulf Cooperation Council states are expected to follow suit in the next year or two.
Notably, the Middle East and North Africa have committed US$225 billion (€185 billion) to develop mostly petrochemical projects from 2019 to 2023, with Saudi Arabia leading the shift from oil to petrochemicals.
Key producers in the region have been investing in downstream projects to get more value per barrel of oil.
This was a timely move – falling oil prices have slashed feedstock costs, making the region's products highly competitive in the global specialty chemicals market.
With more than 50 percent of the growth in global oil demand likely to come from petrochemicals by 2025, MEA is well placed to take advantage of this opportunity.
Better margins through digitalization
Digitalization can boost upstream margins through increased efficiency and lower operational costs in an industry beset with low prices and cut-throat competition. One good case in point is the use of drones.
According to a World Economic Forum estimate, drones and autonomous robots can help trim drilling and completion costs in deepwater areas by 20 percent, and inspection and maintenance costs by 25 percent.
Digitalization has also been instrumental in improving workforce safety and cutting emissions and water consumption at many oil and gas companies, including those in MEA. By 2025, it could unlock an estimated US$1.6 trillion in global value for the industry.
While technology has been an enabler for the oil and gas industry, the switch to renewables and electric vehicles (EVs) has been disruptive.
OPEC expects global oil demand to plateau in the late 2030s as these forces – along with the shift to remote work and teleconferencing – reduce oil consumption.

Environmental targets remain
Global oil and gas companies increasingly have to deal with policies to decarbonize economies. The International Maritime Organization, for example, has been working to reduce emissions in international shipping.
Recently, it issued a regulation mandating a maximum sulfur content of 0.50 percent in fuel oil used by ships operating outside designated emission control areas.
Amadou believes that as cars, ships, and airplanes use more efficient engines, they will need less petroleum per mile. This trend toward greater fuel economy and the rise of EVs is now predicted to ease the global expansion in oil demand at a compound annual growth rate of 0.8 percent from 2019 to 2030, down from the earlier forecast of 1.8 percent.
"What is noteworthy about the rise in EV adoption is that it is no longer largely confined to Europe, where the EV ecosystem is more mature," he said. " Major developing economies are also promoting this breed of vehicles.
For example, India has rolled out policies that encourage supply and demand, including offering subsidies and tax rebates, and implementing the Faster Adoption and Manufacturing of Hybrid and Electric Vehicle (FAME)policy. All this suggests the EV industry will likely continue to expand and temper oil demand.
Amadou concluded: "To bounce back from the Covid-19 crisis, it is important for MEA's oil and gas companies to reposition themselves. This way, they can take advantage of opportunities to redeploy capital to high-return businesses and invest in assets that can help them secure better margins.
"And to stay relevant over the long term, they may need to adopt business models that will allow them not only to participate but lead in the global transition to a green economy."