Shopping for business logistics solutions: what to consider for e-commerce IT
Supply chain IT systems expert Noel Singgih outlines three steps to running a smooth e-commerce business.
Supply chain IT systems expert Noel Singgih outlines three steps to running a smooth e-commerce business.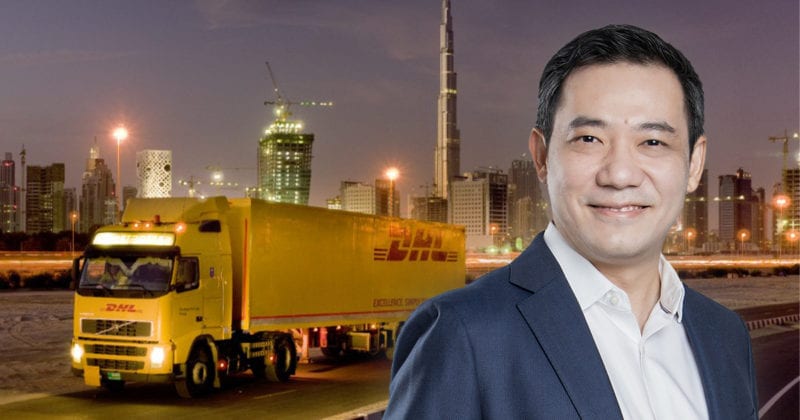 Throughout 2020, e-commerce has been a vital pillar for trade. Urgent transitions online have helped businesses to capture emerging opportunities and survive a year filled with unprecedented events. As a result, consumer and trade habits may have evolved for good. Nearly 40% of consumers worldwide say they will buy more online, for the long-term. For businesses, digital interactions and self-serve platforms have become customary and even preferred.
Beyond ensuring safety, remote or digital processes tend to speed up information search, order placement and service arrangements. In response, traditional supply chain management systems have had to give way to new, more flexible solutions. For example, stock-keeping in central, outlying distribution centers proved unviable in the face of a crisis like the Covid-19 pandemic. Instead, alternative strategies have had to be activated, such as spreading out distribution networks to bring inventory closer to target markets.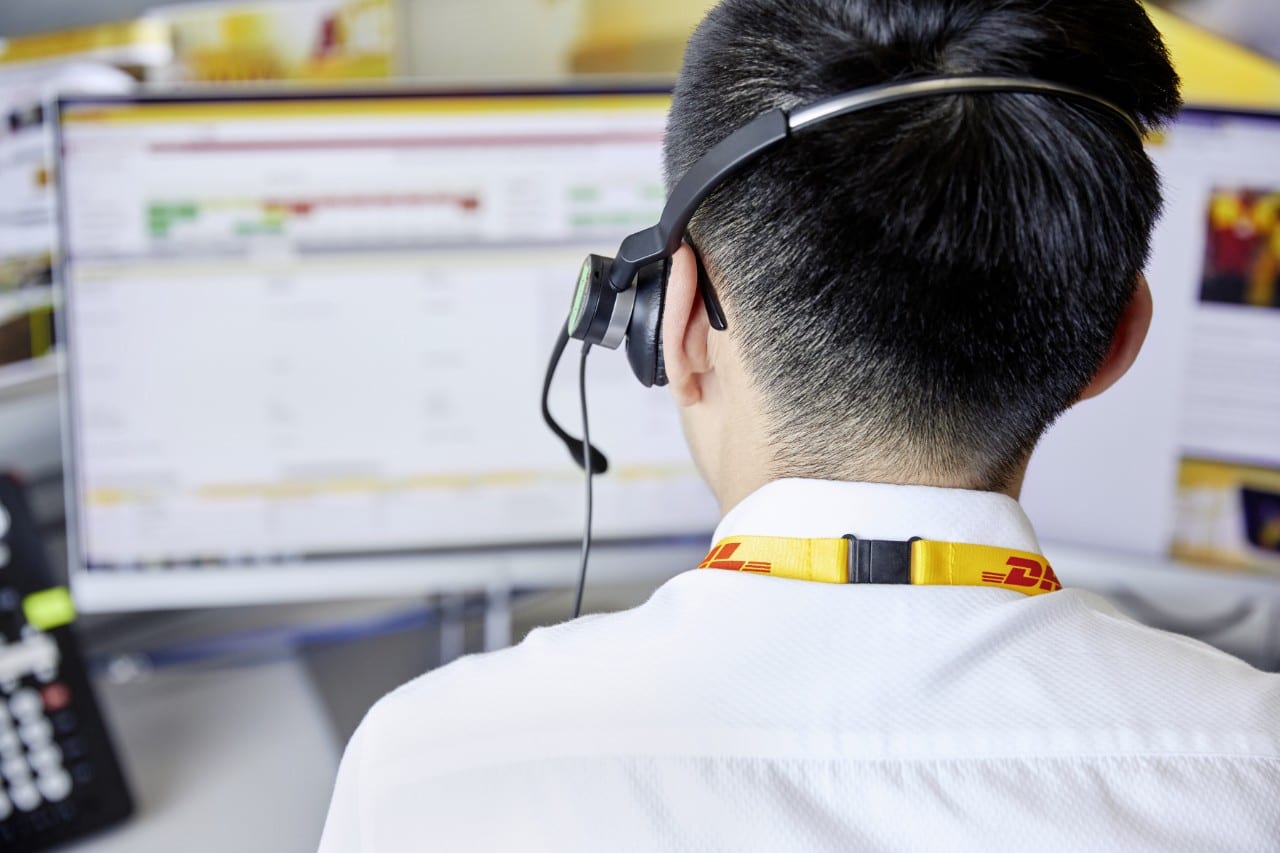 These transitions come with the need to adapt several operational processes, such as demand scheduling and inventory management. Logistics of Things sought insights from Noel Singgih, Chief Information Officer (CIO) at DHL Supply Chain, Global Service Logistic & eCommerce, who shared his three tips for a seamless transition to e-commerce for businesses in this new normal.
1. Identify your target markets and the opportunities or logistics challenges they present
Singgih: Before you enter a particular e-commerce market, note that the supply chain environment can vary widely depending on market maturity.
It is now commonplace that major e-commerce players set up their own logistics arms and offer fulfillment services to their sellers. To do this, they typically work with local SMEs and logistics players. Having many different providers presents a challenge, as fragmented data from trying to integrate multiple systems creates difficulties in managing your supply chain. Yet, inventory optimization and management, flexible returns, seamless last-mile delivery, and visibility tracking are vital to ensuring customer satisfaction.
Even in a mature market like Singapore, for example, last-mile providers typically alert customers via SMS to indicate a general delivery window, which usually spans several hours. Some customers may only receive alerts by the time the courier is at their doorstep.
Our capabilities and system at DHL Supply Chain enable much more accurate delivery time estimates, allowing for better service at customers' convenience and greater peace of mind. Furthermore, our comprehensive networks allow for seamless integration with local sales channels and our own last-mile delivery network. This simplifies and streamlines the fulfillment system and data analytics your business needs.
2. Choose a provider with proven capabilities in your target markets and a strong international network to scale with ease
Singgih: Developing a strong market presence and high growth potential to scale up begins with building the right support network. E-commerce moves fast, so start with a partner with the right experience and capabilities in international logistics to support your end goal.
Such capabilities should include the integration of their fulfillment solutions with local marketplaces. Asia Pacific alone boasts dozens of e-commerce marketplaces, with the likes of Tokopedia and BliBli in Indonesia, Lazada in Thailand and Singapore, Amazon in Australia, Rakuten in Japan, and Flipkart in India, among others.
Next, you need reliable last-mile delivery capabilities in those markets, be it from your provider's fleet or via integration with local carriers. Most importantly, you want a service provider that not only has the infrastructure in place but that also demonstrates the ability to orchestrate and manage your entire supply chain.
Furthermore, data-driven decision making to continuously improve your e-Commerce operations requires quality and transparent datasets. Your service provider should be able to provide accurate data, as well as secure data protection.
Global IT standardization helps DHL deliver a consistent experience throughout our network of over 220 countries and territories, with opportunities to scale. Other third-party logistics providers that lack this level of standardization end up juggling different systems, resulting in inconsistent performance.
Global IT Systems Standardization key to a consistent customer experience
For the 2020 peak season, we have ensured our systems' capacity to handle the expected volume growth. A standardized global system streamlines testing and training processes, while our Robotics Hub solution allows us to easily integrate different robotics makes and models, to simplify scaling of heavy-volume operations.
We recently launched our new eFulfillment Network (eFN) solution in some parts of Europe. Based on implementing standard operational processes and IT solutions across available warehouses in the region, e-commerce customers who subscribe to eFN can enjoy convenient, optimized inventory movement based on predicted demands and other factors, such as seasonal sales and promotion strategies.
Furthermore, this warehousing network allows for swift operational turnarounds, from as short as six to eight weeks. As the IT solutions behind eFN is based on the same systems we use globally, we can "plug and play" such a system for customers in other regions like APAC as well.
To make adopting e-commerce even easier, our experienced team has designed proven digital supply chain templates. These are part of a tool we call MERLIN, enabling us to quickly run through operational process flows with our customers and bring their operation online within shorter lead times.
With a click of a button, we can transfer customer data and auto-configure their systems, reducing manual configuration and development, as well as the System Integration Testing and User Acceptance Testing. From four to six months' lead time previously, we now need just roughly six weeks. In an extreme case, we have demonstrated the capability to take an operation fully live within 10 days.
3. Build a strong and reliable brand with a smooth and secure system that fulfill customer needs
Singgih: At the end of the day, converting to e-commerce (B2C) means taking a fresh approach to your enterprise resource planning (ERP) and fulfillment system. What used to be pallet-in, pallet-out, or cartons-in, cartons-out may now turn into a by-item or piece picking process. Without the right processes and system, you run the risk of mismanaging your inventory and slowing down your operations.
Beyond that, understand that the most frustrating part of e-commerce, especially for customers, tends to be order visibility. Providing continuous updates is crucial, as well as flexible return options should customers change their minds. The right supply chain partnership should enable you with the agility to handle these complexities.
Your system impacts your brand. If you outsource to a service provider that fails to deliver due to an unreliable IT system, or suffers security breaches that leak personal data, it is your failure. The power of social media and word-of-mouth reviews places even more pressure on getting it right the first time.
That is why it is important to consider your service providers with the same seriousness as if you were investing in their systems and processes yourself. It pays to go into detail when you review your potential service providers on how they are managing their IT systems, as you rely on them for a successful relationship with your end customers.