MORE FROM THIS COLLECTION

Just another day of work in Iraq
In his seven years with DHL Global Forwarding Iraq, Moustafa Elbanhawi has become well-acquainted with crises and challenges of all kinds.
In his seven years with DHL Global Forwarding Iraq, Moustafa Elbanhawi has become well-acquainted with crises and challenges of all kinds.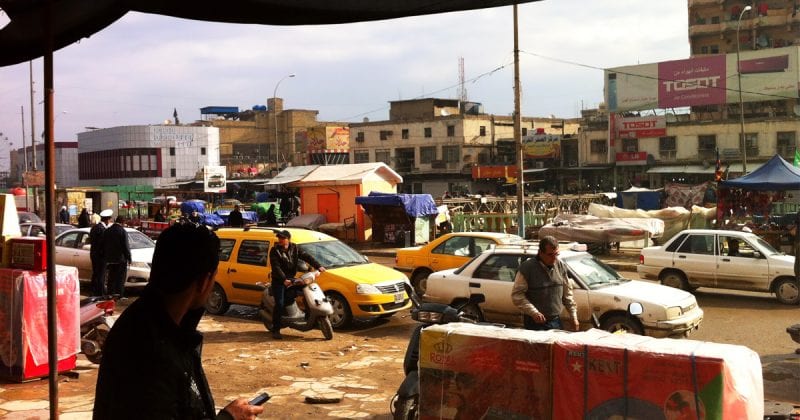 For someone who has had countless close shaves with danger, Moustafa Elbanhawi exudes an unusually calm demeanor.
In late August 2018, the former country manager for DHL Global Forwarding Iraq was forced to evacuate the office with his team after angry protesters — unhappy with the government about issues including corruption and the lack of basic services — clashed with security forces and torched government buildings in the city of Basra.
"They occupied the roads going in and out of the city, and even those leading to our facility," he recalled.
"Thankfully, everyone made it out safely. We have a business continuity plan in place that includes evacuations. People either go to the nearby Basra airport, or out from the quay like I did," Moustafa added, in a carefully measured tone.
Years of conflict have left Iraq's infrastructure in bad shape. Without government recovery plans in place, Moustafa was well aware of, but unfazed by the operational challenges ahead.
A majority of DHL's revenue in Iraq — the company operates as an independent entity in the country — comes from industrial projects, which are largely commissioned by the dominant oil and gas sector.
With the support of government incentives, the country, in the span of a few years, has become the second-largest oil producer after Saudi Arabia in the Organization of the Petroleum Exporting Countries (OPEC).
Everyday challenges
This may seem all well and good for the logistics industry. But in actual fact, the country's crumbling infrastructure, further damaged after clashes with ISIS, makes operations extremely tricky.
Speaking at the World Economic Forum 2018 in Davos, the then Prime Minister Haider Al Abadi estimated that the reconstruction of Iraq could cost up to US$100 billion (€87 billion).
Oil makes up 99 percent of exports in Iraq and 90 percent of its government revenue.
According to the Ministry of Oil, a port in Basra exported an average of 3.9 million barrels of oil per day in November 2017, a record high.
Due to the poor political and economic situation, Iraq's oil production output will only increase marginally from the current 4.5 million bpd to 5 million bpd over the next decade despite its potential.
Source: Washington Post, Arab News
"Basra feels like a city from the 1950s or 1960s. The infrastructure is limited and the roads are not very developed. It's not a healthy environment," said Moustafa.
Yet, he is not entirely out of his comfort zone here. Moustafa started his career as a navy officer with the Egyptian military. He participated in complex military support logistics, procurement and supply chain activities related to the Egyptian Army.
It was by pure chance that he joined DHL in 2011 to manage a large project in Iraq as the main operator of the West Qurna I oil fields. At that time, he was searching for a job in the Persian Gulf to be closer to his wife who works in Qatar.
Within three years, he worked his way up to become the country manager before assuming his current role as Vice President, Industrial Projects & Business Development, DHL Global Forwarding Middle East & Africa.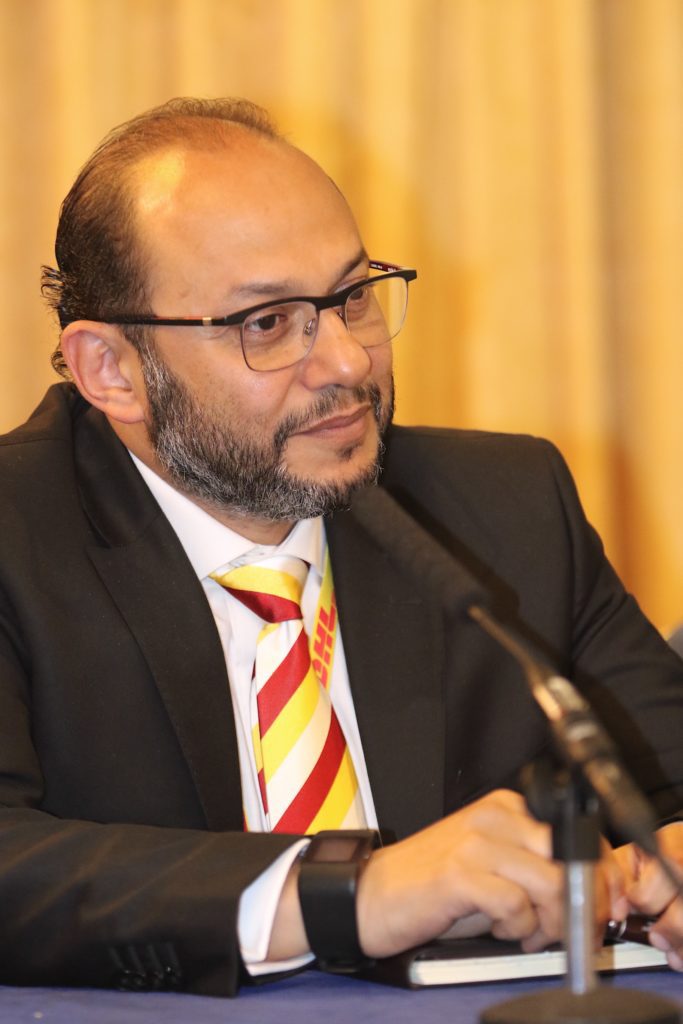 Iraq may have been his most challenging terrain to date. Around 60 percent of deliveries there require some form of road works or construction. This includes laying gravel on existing roads to allow them to temporarily support trucks with heavy loads.
Upgrading works have been done to the roads around DHL's facility for the transportation of manpower and goods.
Another common challenge there is gaining access to the port, which can sometimes turn into a marathon affair. "For example, the waiting time for trucks can drag up to 10 days, causing the less scrupulous to try other means to gain a better position in the queue," Moustafa explained.
"The port has very few berths and its handling equipment is not certified in most cases," he added. As a result, logistics companies resort to using their own equipment to stay compliant with international regulations. Drivers are also encouraged to carry personal protective equipment and send their vehicles for regular checks.
Business processes in Iraq are already erratic as they are, and political turmoil has worsened the situation. Almost a year after the elections, the country's cabinet has not been fully formed, with vacancies in key ministries such as education, security and justice.
"The management of change is the main challenge, because each week, each month, we have changes in regulations and the structure of how we do things," said Moustafa.
"We have runners and coordinators all over the place to make sure that our subcontractors are compliant," he added.
Focus on people
It takes a strong team to thrive in a challenging environment.
Due to security issues, employees have to leave the office before sunset daily. "There are a lot of checkpoints on the road and if they leave later than that, they might be stopped for a longer time," said Moustafa.
Still, most of them work from home in the evenings because of the additional administrative burden. Senior staff members have to plan and follow up on every transaction. Because most transactions are done in cash, a "closing team" consolidates all the expenses and ensures that they are reconciled.
As the country manager previously, Moustafa personally reviewed and uploaded invoices onto an internal system after checking that they fulfilled a standard criteria.
Slowly but surely, their hard work has been paying off. The 46-strong team in Iraq continues to grow, with the country's operations generating more than a two-fold increase in revenue compared to its 2014 figures.
"I'm deeply in love with the team. They are very young, ambitious and seeing them grow every day makes me smile. We are building people alongside building the company. Ensuring a good work-life balance and creating a conducive work environment are our top priorities," said Moustafa.
In Iraq's forwarding industry, DHL is currently the largest employer of locals, who make up 90 percent of its workforce.
"Iraq is a great country with very good people. Through our facility, we can grow our footprint in Iraq in a very organized way. We want to be a role model for other companies. It's not just about making money," said Moustafa.
Under his helm, the company has provided transportation for United Nations Children's Fund initiatives in Iraq. It has also donated books to local schools and orphanages. When people moved out of Mosul due to the war, it sent food, blankets and other necessities to refugee camps.
Moustafa understands that solving deep-seated issues like corruption will take time. Even so, he believes that the team is up for the long ride.
"Sometimes, it can be challenging but I've never felt stressed being with the team. Each time we win a business, or do a great delivery, it's an achievement. We have a success story every day."
MORE FROM THIS COLLECTION
---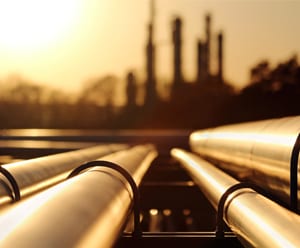 Insights
Why the private sector holds the key to Iraq's new dawn
---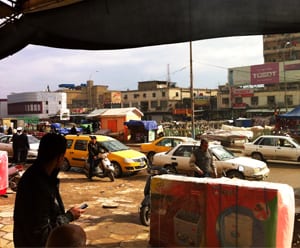 Sustainability
Just another day of work in Iraq
---
RELATED TOPICS
RELATED TOPICS
---