MORE FROM THIS COLLECTION

DHL Disaster Response: The inside track of how humanitarian logistics happens
Two DHL employees recount their experience on the frontlines providing relief aid through the years in the Americas.
Two DHL employees recount their experience on the frontlines providing relief aid through the years in the Americas.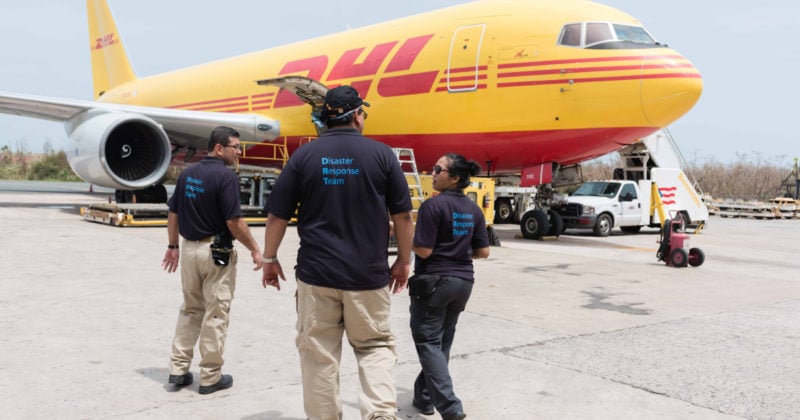 The 8.0-magnitude earthquake that hit Peru in 2007 left 519 people dead, 1,366 injured and more than 58,000 houses destroyed. A subsequent tsunami along the Peruvian coast added to the damage.
This was the devastation that met Gilberto Castro, Senior Director of Operation, DHL Colombia and the Disaster Response Team when they were first deployed there. The team first landed in Lima before joining up with other corporate volunteers from T-Mobile to help out in Pisco, a small fishing town along Peru's western coast that was hardest hit.
"The amount of devastation I saw left a huge impression on me. We were there working through the nights for seven days, four weeks in a row. There, I really saw the capability and impact we made on the people we helped," he said.
Meet GoHelp, DPDHL Group's disaster management program
The deployment was undertaken as part of Deutsche Post DHL Group's (DPDHL) Disaster Response Team (DRT), which comprises DHL employees who sign up as volunteers to help in disaster relief efforts around the world.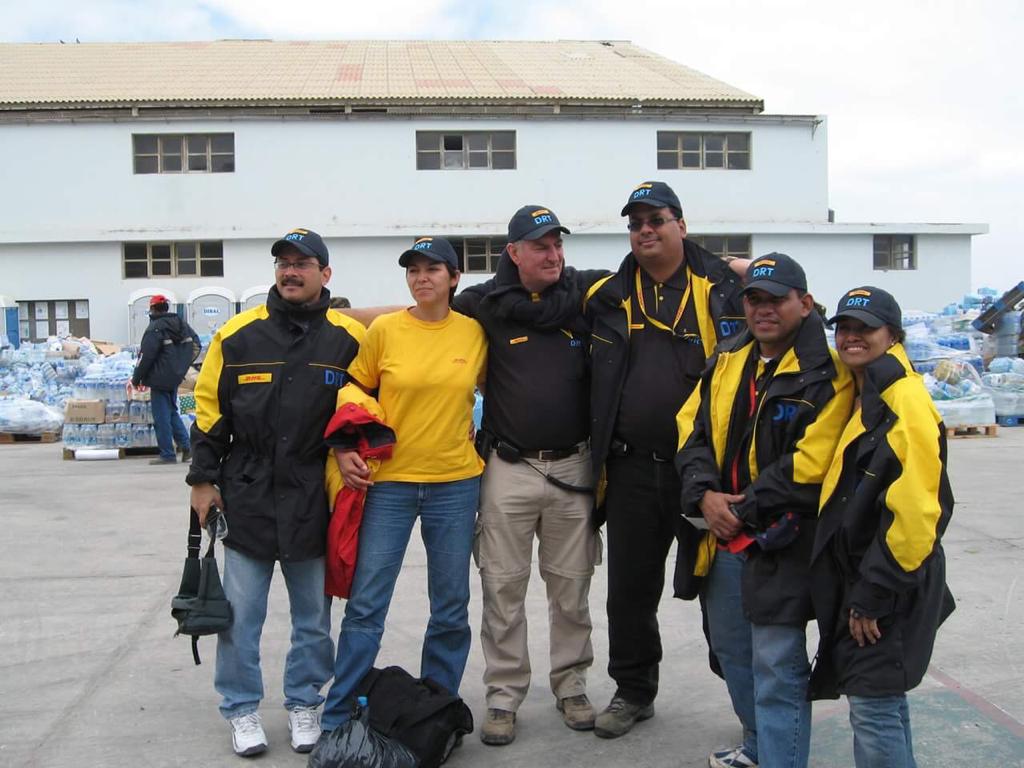 The DRT is part of the Group's GoHelp disaster management program. It also comprises the Get Airports Ready for Disaster (GARD) program that manages airport logistics. GoHelp is a partnership with the United Nations in which DPDHL provides access to the Group's logistics competency and global network during disaster management efforts.
DRT deployed to help in the fight against Covid-19
To prepare for incoming volumes of critical supplies, a DRT was deployed in early April to assist the Costa Rica National Emergency Commission with setting up a distribution center to proactively manage incoming COVID-19 pandemic related supplies.
The DRT set up and managed a central supply warehouse, consulted on occupational health and safety issues, reviewed necessary equipment and resources, and managed donation inventories and the purchase of cleaning supplies, hygiene, personal protective equipment and consumer goods.
Light deployments were also activated throughout the region, in countries like Colombia and Brazil, to support the region's fight against the spread of Covid-19.
Castro joined DRT Americas 15 years ago and attended his first training in Florida in 2005. He "fell in love" with the work and has never looked back since. Today, he is in charge of coordination across the region and for the more than 500 volunteers, including 16 team leaders across the region, 60% of whom are male and 40% female employees, including female leaders.
One of them is Monica Ramirez Gonzalez, Supervisor, Customer Service at DHL US, who was one of the first female employees to volunteer in 2006.
"You just want to be there to help the country and do what you can, even if it is a little, to help the people who had suffered," she says.
Even though she was deathly afraid of earthquakes — she experienced three of them during her first deployment in Pisco. Knowing that people were counting on her, she steeled herself to overcome her fear and get the work done.
Another memorable experience was when she led two deployments in her own country of Costa Rica. Being in a position to help her country made it even more meaningful for her.
"We worked with the Red Cross in their warehouse for nearly two weeks. You feel really good about what you're doing because you are doing something for your country," she recalled.
To ensure smooth operations during deployments, DHL has Memorandum of Understandings with various international organizations in different countries such as the Red Cross or a country's government emergency team.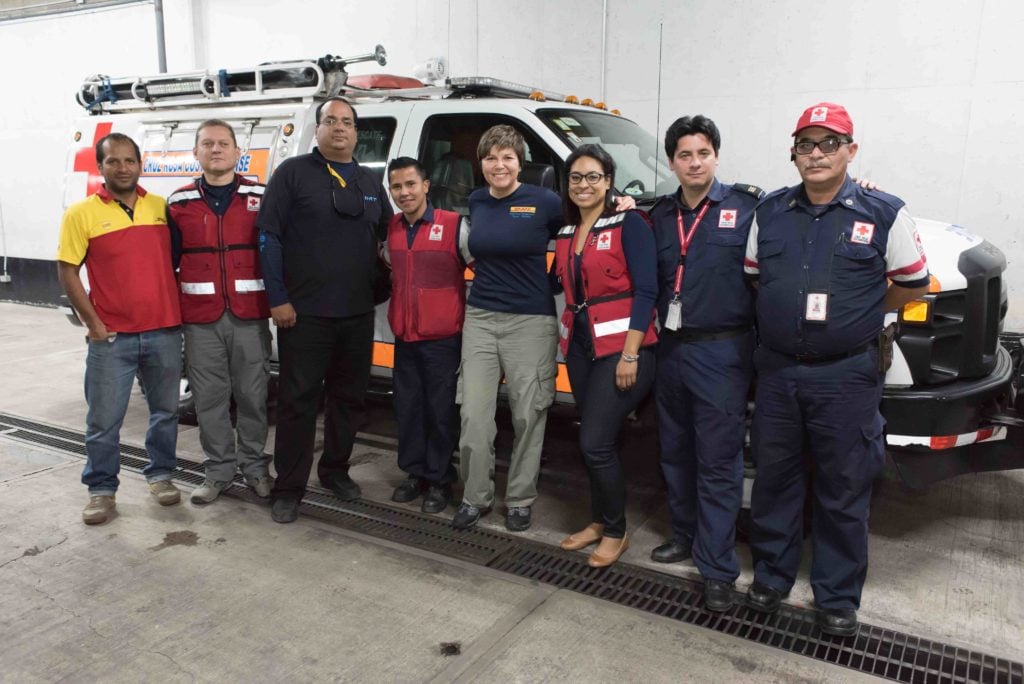 Castro is the person in-charge who coordinates efforts with organizations such as the United Nations Office for the Coordination of Humanitarian Affairs and the Red Cross.
It is a testament to the team's capabilities and the reputation they have built up over the years that they've been recognized by other humanitarian organizations as the team to look up to.
"Government agencies' emergency teams know us now in the Americas. When we go in, they're glad we arrived," said Castro.
Building capabilities
Of course, it is not without constant training that ordinary employees become capable and operationally-ready to hit the ground running when they are deployed.
It is Castro's responsibility to ensure that volunteers are well-trained and that there is sufficient equipment so that they are ready to go on short notice. These include one-day refresher training for more disaster-prone countries such as Peru.
He is proud that there are strong local teams in Central America, especially Guatemala and El Salvador, as well as in Ecuador, Peru and Chile.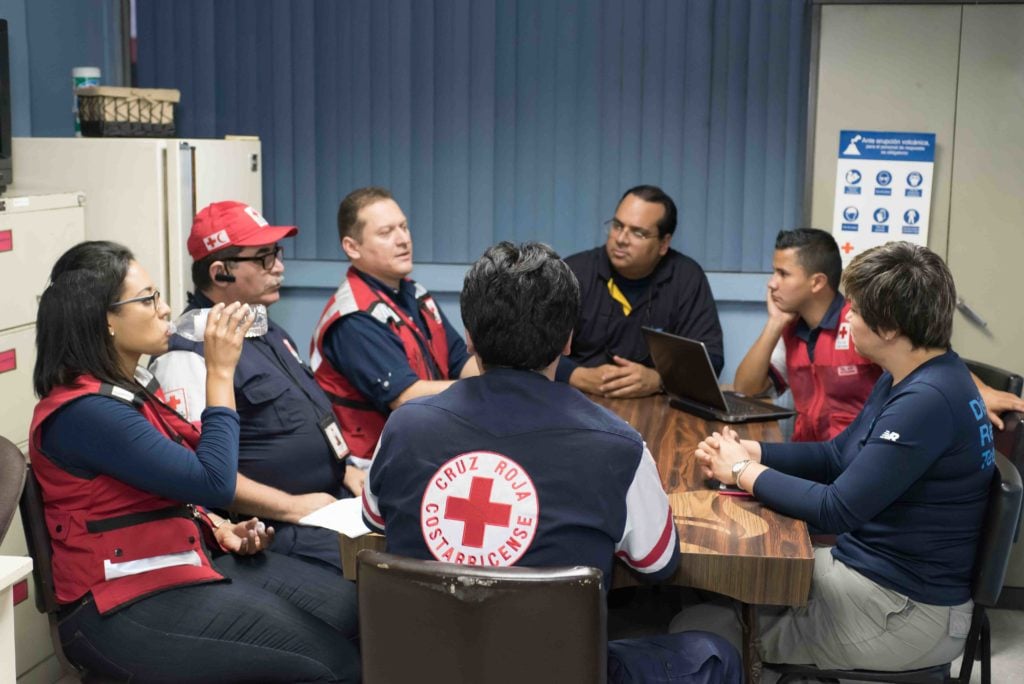 Ramirez, who works in communications, started with providing communications support, conveying information and handling the media. Never did she think that she was capable of working in a warehouse lifting boxes, palletizing them and doing inventory.
As she went on more deployments, she became more familiar with warehouse operations and subsequently took on the mantle of team leader, which she has been for around 10 years now.
Throughout training sessions over the years, she also learned things like loading and unloading from an aircraft, security, and managing inventory.
"It's been a long way since Peru 2007. Now, I go into a warehouse and I know where to put the goods, handle the lifting and palletizing. And I can lead a team of 30 to 40 people in the warehouse," she said.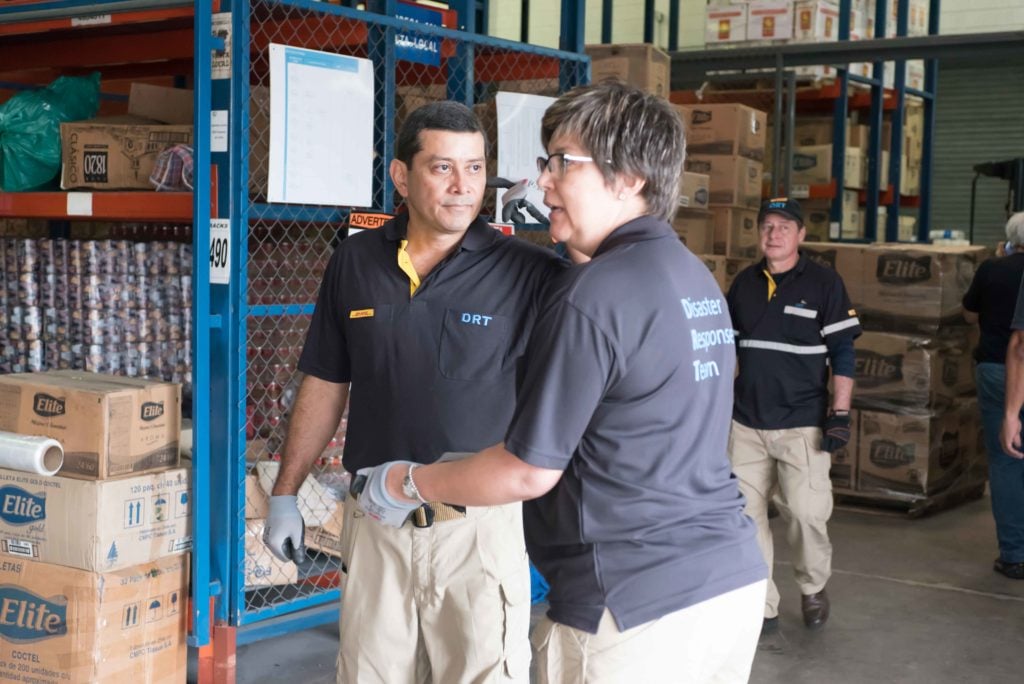 For Castro, one of his greatest challenges is the complexity of deployments in the Caribbean. Teams either get deployed into Puerto Rico or Miami, which are the quickest gateways there. Once they arrive, they have to navigate across various islands to get to where they're needed.
Dealing with different governments, ports and airports also makes things more complex.
"These islands are focused on tourism and when they get hit by hurricanes, they don't have huge warehouses. They don't have a lot of ramp equipment to offload air, big air cargo freighters or wide body aircraft. Everything goes in by ports a piece at a time and also by air but in small aircrafts, so it takes four times the amount of effort compared to a mainland country," he explained.
Volunteers are also few and his focus for this year is to train more from the US to be able to support efforts there.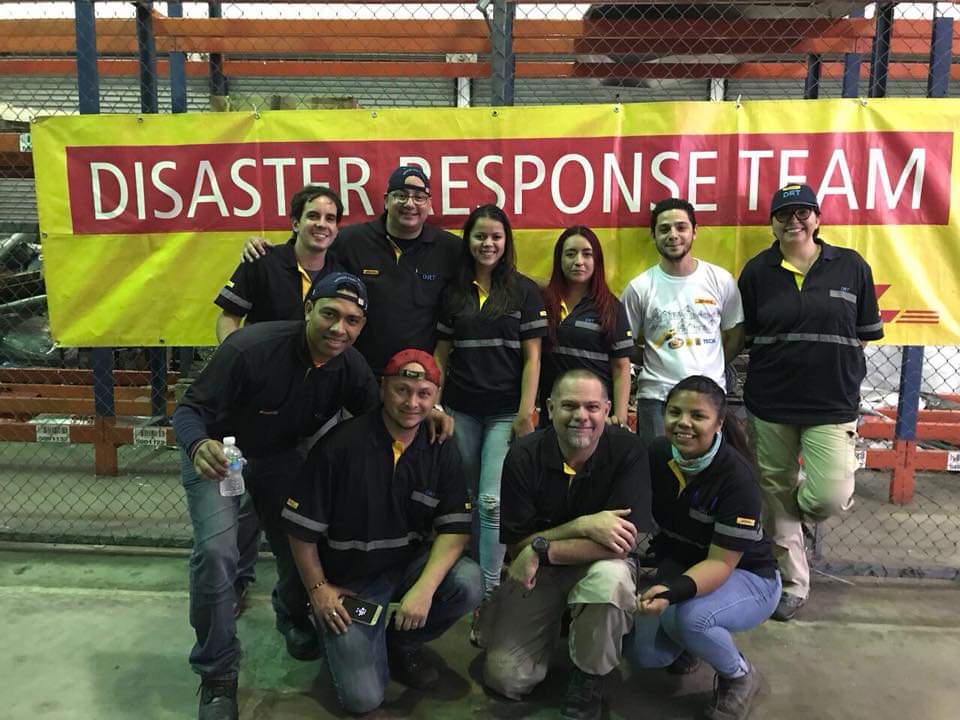 Striving for improvement
The unpredictable nature of natural disasters makes Castro's job that much harder.
In January, the team was already deployed to Puerto Rico after an earthquake, and Brazil to deal with flooding.
During deployments, Castro has to be on top of communications with the team and conveying information correctly. At the same time, he is involved in conference calls during the week.
"All the NGOs who are part of deployments taking place. We are well-known in Central America and are also the team to call in for anything that happens in South America. So we have to live up to that level. It's a good feeling, but then it's also a big challenge," he said.
This year, he is looking to organize two training sessions — one in Mexico and one in the US for Caribbean support. It takes two to three months to get suitable volunteers and he tries to look for an equal ratio of males to females.
The training will cover essentials like working as a team and with various stakeholders, things to consider during deployment and setting up a warehouse.
"It doesn't take an astronaut to be a volunteer. During training, we look for strong leaders, not just in communications or leading the team, but those who have humanity as well," he added.
Ramirez agrees: "It's been a long time and I'm still enjoying this. It's an opportunity to do something and it's something that we need to do as humans — help."