MORE FROM THIS COLLECTION

Delivering disaster aid in Africa and the Middle East
DHL's disaster response volunteers Paul Dowling and Mark Mitchell tell of setbacks and silver linings from their experiences delivering aid to communities struck by natural disasters in the Middle East and Africa.
DHL's disaster response volunteers Paul Dowling and Mark Mitchell tell of setbacks and silver linings from their experiences delivering aid to communities struck by natural disasters in the Middle East and Africa.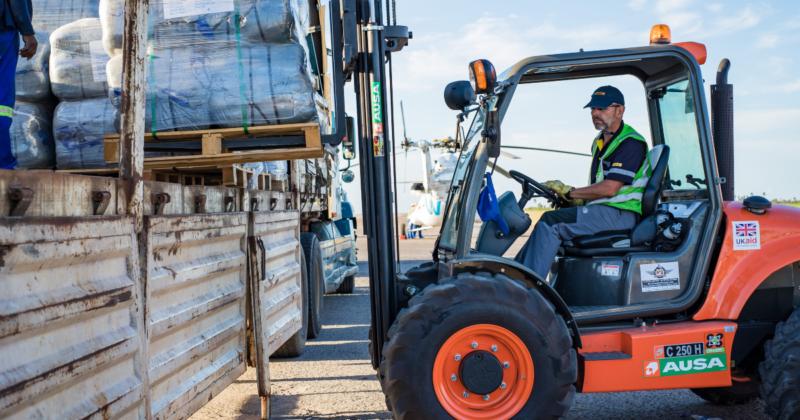 For volunteers in Deutsche Post DHL Group's (DPDHL) Disaster Response Team (DRT), daily life gets put on hold when natural disasters occur.
In a deployment that typically spans seven to 10 days, volunteers set up camp in affected areas and work with strategic partners like the United Nations (UN) and non-government organizations (NGOs) to ensure that incoming relief supplies get to those in need. They are empowered by expertise gained from their jobs across DHL's various business units, as well as specialized simulation-based training.
"We call it the 'Chaotic Warehouse Simulation'," said Mark Mitchell on the training that volunteers go through. While fulfilling his role as Business Director at Bahwan Exel, DHL Supply Chain's joint venture with Bahwan Cybertek in Oman, Mitchell has been part of the DRT team in the United Arab Emirates (UAE) since 2008.
Speaking to Logistics of Things, the experienced volunteer described the rigorous program, which places participants in high-pressure situations similar to those triggered by multiple stakeholders in crises.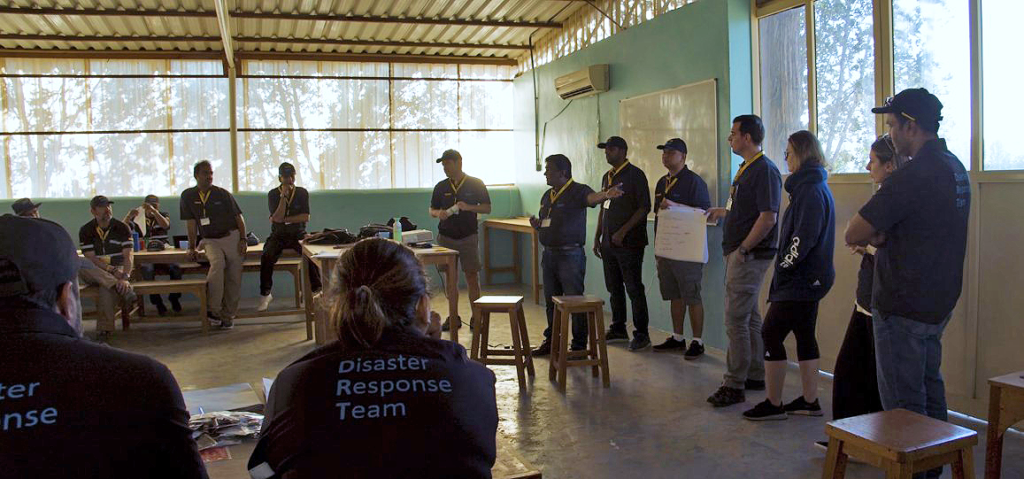 Of course, being deployed in real life is a different ballgame.
"You've got to be able to live within the elements and not be scared of anything," advised Mitchell, listing hazards from lacking proper accommodation to finding venomous insects in your tent, and dealing with inclement weather.
"You've just got to be ready for anything really," he added.
From chaos to camaraderie
Mitchell's words come from experience. Recalling his first deployment to Islamabad, Pakistan when the country experienced its worst-ever floods in 2010, he said, "In the rain, the tarmac was very quickly filled up with goods and aid. We had to get it in, worked, manifested up and then distributed to whoever needed it on the backs of trucks as quickly as we could."
"It was hectic, hot, and to say the least, very stressful," he recounted. It was also important to manage the health and safety of the volunteers, as many of them were fasting during Ramadan when disaster struck.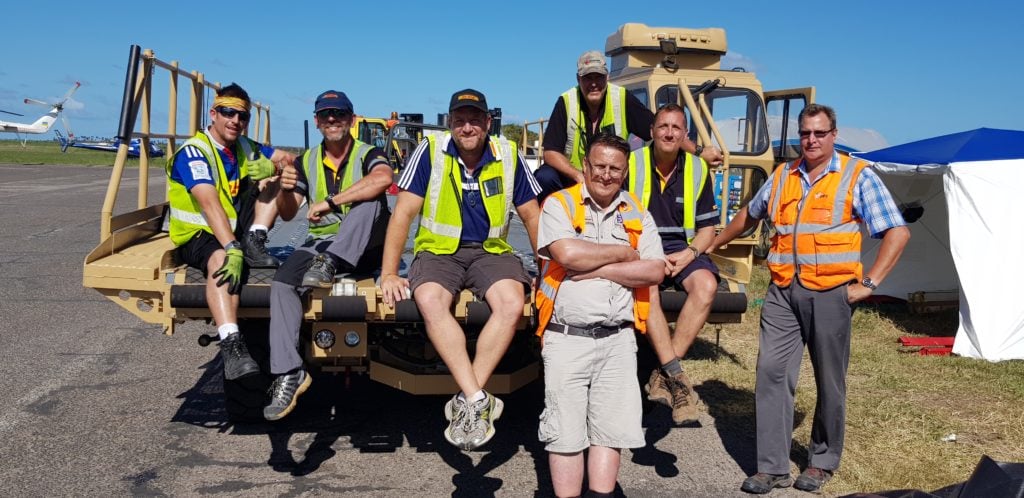 However, despite hailing from all walks of life, the group quickly bonded over the trying period and tough work. "You don't meet these people sometimes until you get on the ground," he stated, going on to quip, "You become like a brother from another mother."
Such bittersweet experiences will be familiar to fellow DRT veteran Paul Dowling, Head of Customer Operations, Emerging Markets at DHL Express Middle East & North Africa.
Dowling was there from the start, when GoHelp program pioneer Chris Weeks led the set-up of response teams from 2001 in key locations around the world; chosen for their accessibility to disaster-prone areas.
Heading the UAE DRT operations, Dowling recalled, "When the team was originally established back in 2003 to 2005, it wasn't easy to build up the trust of the NGOs and the UN, but now the expectation is that we will be there. They want us to be there. They appreciate what we do and they expect us, on every deployment, to deliver."
Having what it takes to deliver
Yet, relief missions often prove challenging, particularly at sites that are ill-equipped to handle large cargo loads coming in at once. This is where logistics experts fill an important gap.
Upon the UN's call for support, DRT volunteers can be activated and operational within 72 hours, supporting the local airport and NGOs with unloading, warehousing, inventory and distribution of aid supplies.
"Having the right equipment is paramount to good operations," explained Mitchell. "If you don't have the right or suitable equipment, you're going to fail. It's going to create a backlog and end up stopping the aid coming through."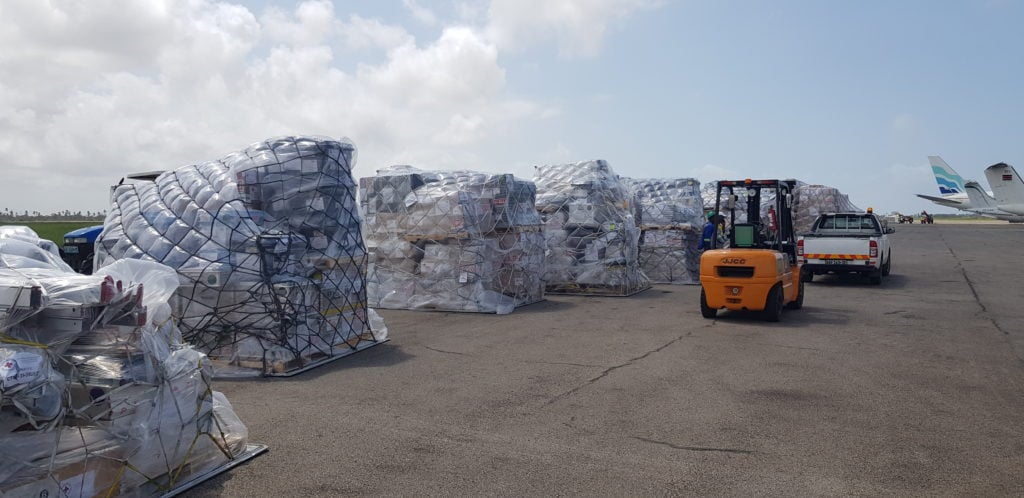 Mitchell recounted another deployment in early 2019, where he led a team from the Middle East to Mozambique, Africa, following the deadly Cyclone Idai. "The equipment was very poorly maintained," he remarked. If not for the heavy-duty and military-grade equipment brought in from overseas, the team would not have been able to unload any cargo, he said.
"Between UK aid and our team — and we were the only people allowed to operate [the equipment] on UK aid's behalf — we had a seamless deployment," Mitchell added.
Still, Dowling noted that the Dubai-based DRT is fortunate. Many international airlines fly through the region and a multi-national team often benefits smoother deployment. He agreed, however, that natural disasters tend to occur in places lacking strong infrastructure.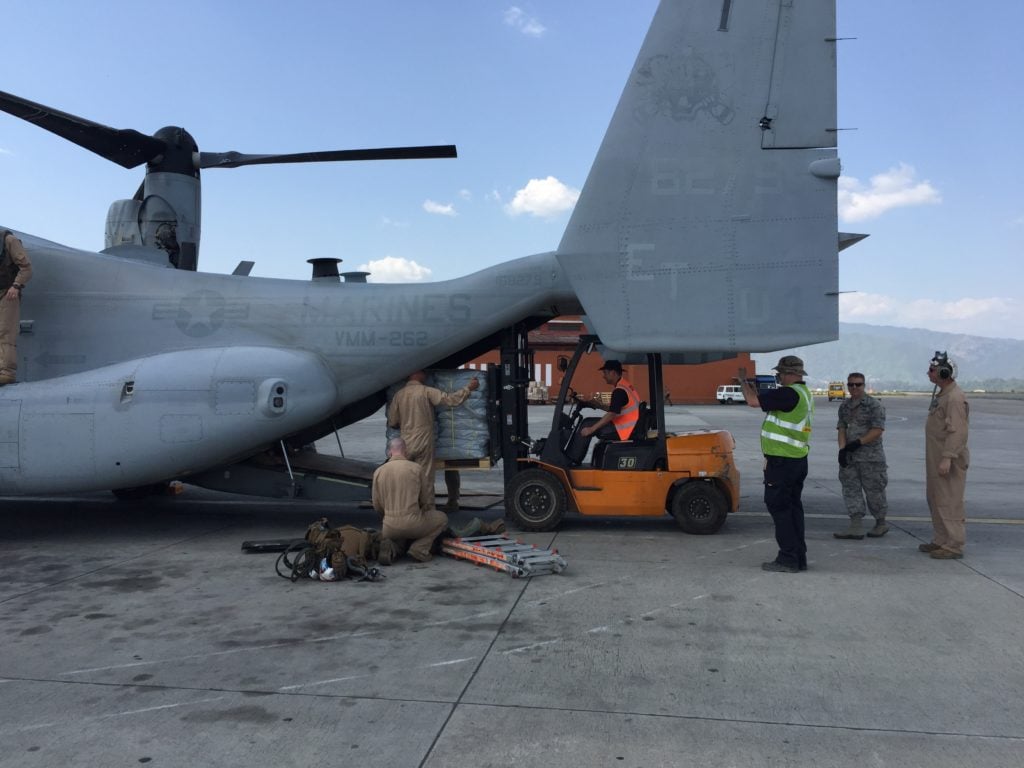 Yet, what the teams manage to achieve given the constraints is a source of pride for Dowling. "In all the deployments that we've been on, I don't think there's one where we've actually failed in terms of achieving what we went there to do," he said.
"When you look at the overall impact of the operations, we consistently do what we commit to doing," he added. "The beauty of the DRT is that we can deploy a small team with a broad skillset and in a relatively short amount of time, we can have a significant impact on the airport operations."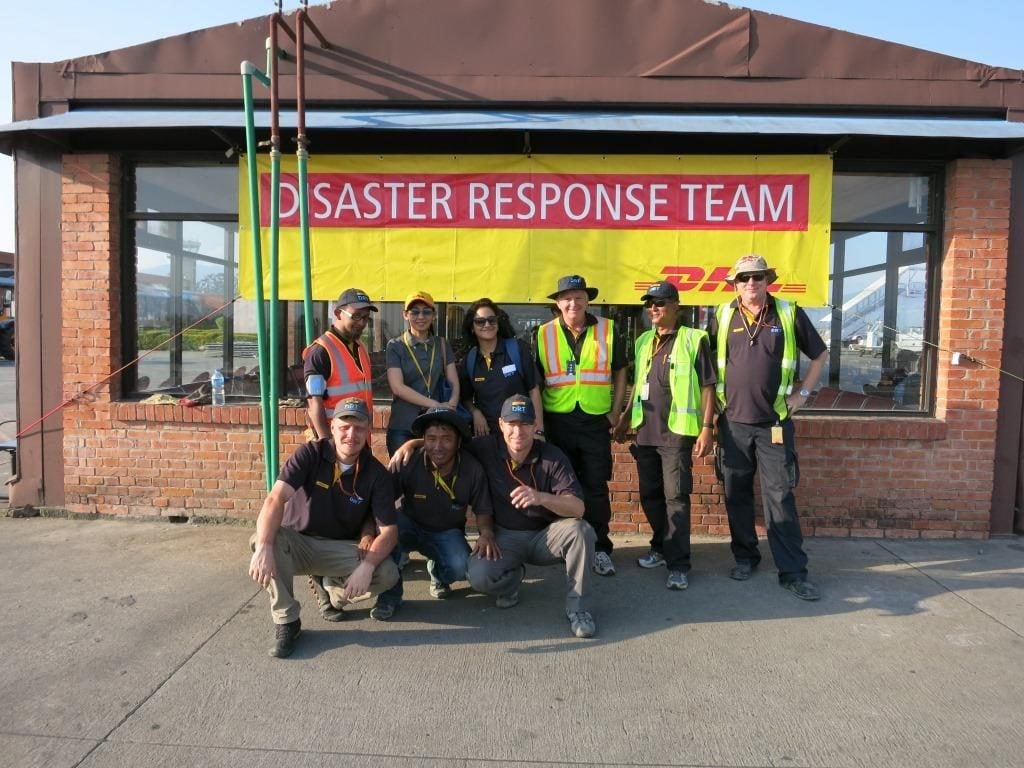 An experience like no other
Looking ahead, Dowling simply hopes the DRT program will go on to bring the level of expertise it always has, and maintain its relationship with at-risk countries to ensure disaster response flows smoothly when needed.
The veteran volunteer concluded, "We should continue to partner with the UN and all the government agencies and ensure that whenever there is a disaster, that DHL and the DRT are in a position to deploy."
For Mitchell, being a DRT volunteer is a more direct and personal way to help those in need. He hopes all DHL employees — and more women, in particular — will volunteer and take part in a DRT training exercise should they ever get the opportunity.
"It's something that you will never experience again. Just give it your all, give everything you can to it," he encouraged. "At the end of the day, somebody's life is on the line and what you deliver determines whether they get the aid and survive or not."