MORE FROM THIS COLLECTION

Fewer barriers, more trade: How the new GoTrade program will help Africa's SMEs
As African businesses grapple with the impact of Covid-19, the new sustainability program by Deutsche Post DHL Group may be the answer to survival and sustainable growth.
As African businesses grapple with the impact of Covid-19, the new sustainability program by Deutsche Post DHL Group may be the answer to survival and sustainable growth.
Every spring, with the roses in full bloom, farmers in Kenya's scenic Rift Valley would be knee-deep in the open fields, clipping tens of thousands of flowers to be shipped off to the rest of the world.
But this year has been different. The flower trade in Kenya, Africa's largest flower exporter, has come to a near-standstill amid the Covid-19 pandemic.
The flower industry in Africa has dumped nearly 241,000 stems due to a slump in demand and supply chain disruptions, from delayed or canceled flights to higher freight costs. Several farms have also shuttered.
The industry's plight is a snapshot of the hard-hitting impact the continent is grappling with because of the pandemic. Africa is headed for its first recession in 25 years, with its gross domestic product (GDP) forecasted to be -3.3 percent this year.
Often mired in red tape and corruption, developing countries in Africa already face global trade barriers and the pandemic has further hindered their access.
But at least one new partnership is hoping to lead the charge for change.
The German Federal Ministry for Economic Cooperation and Development (BMZ) and Deutsche Post DHL Group (DPDHL) have signed a Memorandum of Understanding to give small and medium-sized enterprises (SMEs) from developing countries access to global markets. The two parties pledged to invest €30 million in African trade over the next few years.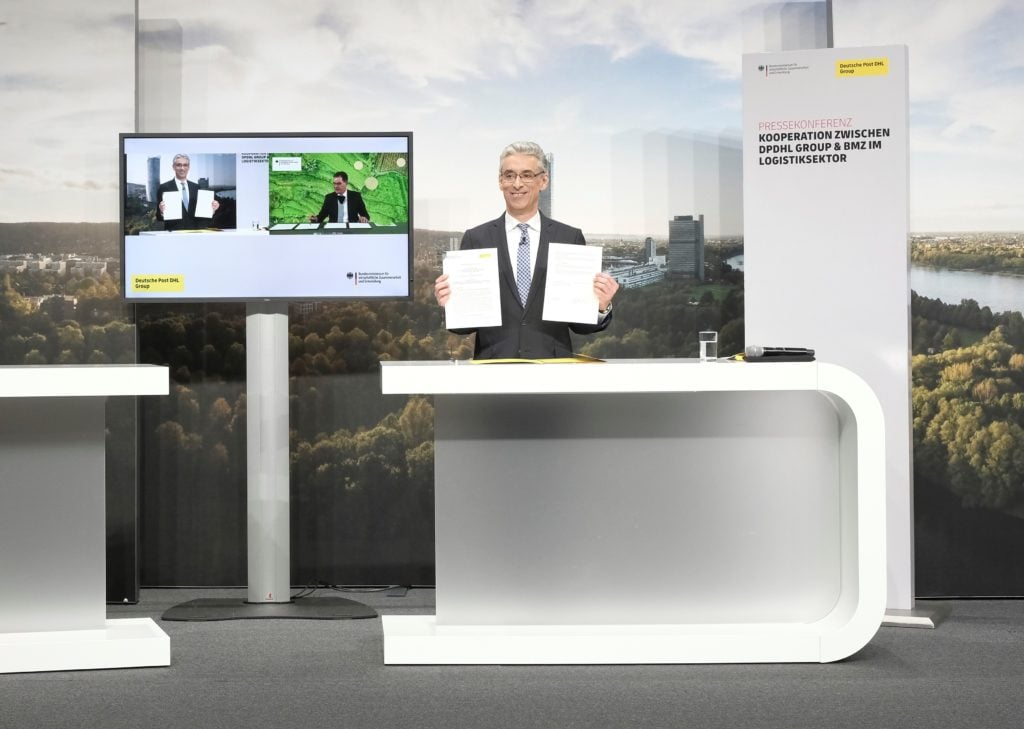 The goal is to reduce trade barriers and speed up digitalization, including pushing for e-commerce to boost cross-border trade between SMEs.
Signed in September 2020, the agreement comes under DPDHL Group's latest group-wide sustainability program GoTrade, which aims to promote sustainable economic growth in developing countries.
"The corona crisis and the lockdown have disrupted supply chains in developing countries. Millions of companies are fighting for survival," said Germany's Federal Minister Gerd Müller. "Right now we have to keep economic cycles going."
Tearing down trade barriers
Slow economic growth and rigid customs have long been hampering regional export in Africa — a market of huge potential, with its 1.2 billion people and a combined GDP of US$2.5 trillion (€2.13 trillion).
Currently, African businesses pay an average 6.1 percent of tariffs when exporting within the continent, higher than what they pay to export goods outside it. They are also hobbled by border bureaucracy and excessive regulations.
But the African Continental Free Trade Area (AfCFTA) — launched in May 2019 with 54 African countries agreeing to create the world's largest free trade zone — has been touted as a game changer. Set to be implemented in several phases by 2030, the deal will allow intra-African trade to flourish by progressively removing tariffs on 90 percent of goods.
With Covid-19 plunging the economy into unprecedented chaos, Africa has moved to fast-track negotiations for the second and third phases of the agreement to support businesses. This involves discussions on the legalities and governance of e-commerce and digitalization, given that the pandemic has exposed businesses that lack online capabilities.
"We ignore digitalization at our own peril," said Wamkele Mene, AfCFTA's Secretary-General, in September.
This is where the GoTrade program can shine. African SMEs fumbling with red tape can expect help with their digitalization efforts, which will help tackle the current inefficiencies by smoothing out custom procedures.
"Cross-border trade creates prosperity, improves lives and connects people – but in many regions there are still major hurdles," said DPDHL Group CEO Frank Appel.
"Merchants who previously sold their goods regionally get access to customers around the world. For this purpose, we also started our new sustainability program GoTrade. The program engages especially in developing countries which have not yet benefited from globalization as much as others."
Five countries — Morocco, Rwanda, Kenya, Ghana, and the Ivory Coast — have been identified for the program's initial implementation.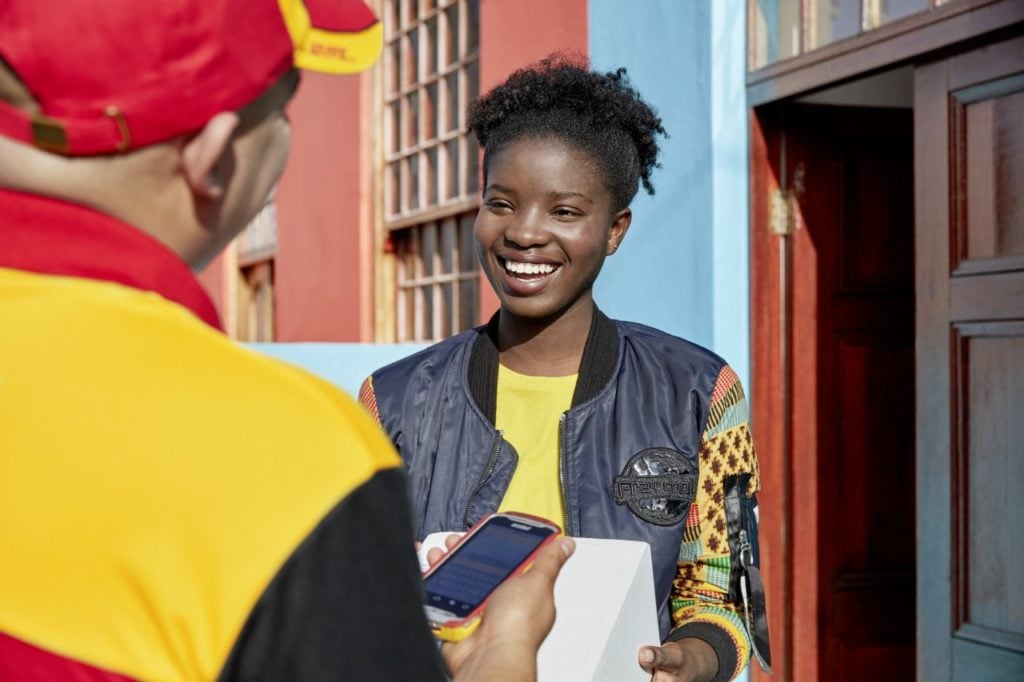 GoTrade will cooperate with public sector partners such as national governments and multinational organizations to initiate projects that help speed up customs clearance, reduce delays at borders, and generally reduce cross-border trade costs.
The program also aims to set up new e-commerce platforms, opening avenues to markets worldwide. This will bolster international trade and expand customer bases at a time when many businesses are struggling.
The power of digitalization
Going digital will unlock more opportunities for SMEs in a continent where access to the Internet and technology is quickly growing.
Internet penetration in sub-Saharan Africa has jumped tenfold since the early 2000s, compared with a threefold increase in the rest of the world.
South Africa-based Malaville Toys is one startup that has leveraged its online presence to great effect. Founded by model-entrepreneur Mala Bryan in 2015, the doll-making business thrives on social media marketing campaigns, and products on its website often sell out quickly.
The dolls, which were created to better represent black women and have found fans worldwide, are exported via DHL Express' network.
"I wanted to be selling overseas because the people that had shown interest in my products come from all over the world," she said. "I never focused on my local market, the moment I launched I was already focused on selling internationally online."
As digitalization in the continent picks up pace, GoTrade is primed to help businesses ride a wave of growth.
The agreement will be a welcome boost to supply chains and trade relations disrupted by Covid-19, which has pushed a further 115 million people worldwide into poverty in 2020.
MORE FROM THIS COLLECTION
---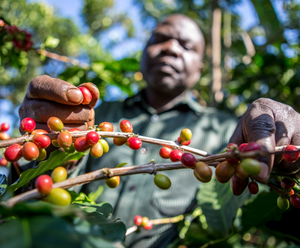 Sustainability
For one Ugandan coffee brand, being slow is finally paying off
---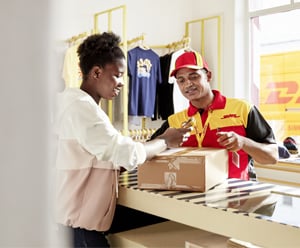 Insights
Fewer barriers, more trade: How the new GoTrade program will help Africa's SMEs
---
RELATED TOPICS
RELATED TOPICS
---