MORE FROM THIS COLLECTION

For one Ugandan coffee brand, being slow is finally paying off
Bushbucks' supply chain, stretching from the slopes of Uganda's Mount Elgon to Japan's sommeliers, presents a raft of challenges.
Bushbucks' supply chain, stretching from the slopes of Uganda's Mount Elgon to Japan's sommeliers, presents a raft of challenges.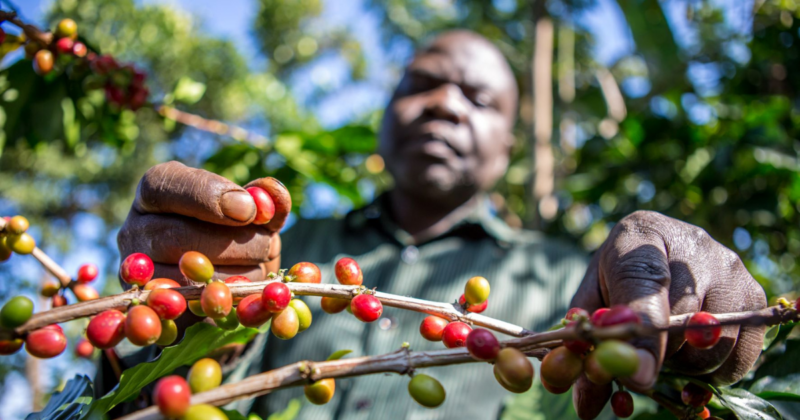 This is a story about coffee and a supply chain that stretches from the steep slopes of Mount Elgon in Uganda to the chic cafes in Tokyo, and how, when it comes to building a successful business, sometimes slower is better.
In 2018, Chirag Pandya, the founder of Bushbucks coffee, had spent six months perfecting his ideal coffee product, carefully designing everything from the handsome antelope logo, to the coffee's flavor, and the farming and roasting processes. But the road to success has not been easy. The pandemic, new hybrid varieties, and the challenges of shipping from a landlocked country have all had an impact on sales.
However, Pandya's vision has remained firm. The coffee he seeks to create is of high quality, consistent flavor, and is branded Ugandan. With tight quality control, help from the local communities, a collaboration with Slow Food Uganda, and mentorship under DHL's GoTrade program, the brand is finding its niche.
Three years since its founding, Bushbucks coffee has become the first Ugandan coffee brand to expand to Japan, finding its way into Tokyo's cafes and supermarkets.
"There is no shortcut to good quality," noted Pandya. "That's what makes our coffee premium." 
The challenges of cultivating coffee in Uganda's highlands
As Uganda's top-earning export crop, coffee is the second biggest source of foreign exchange after tourism. Accounting for seven percent of the world's production, the industry provides a living for around eight million people, or about 19 percent of Uganda's population.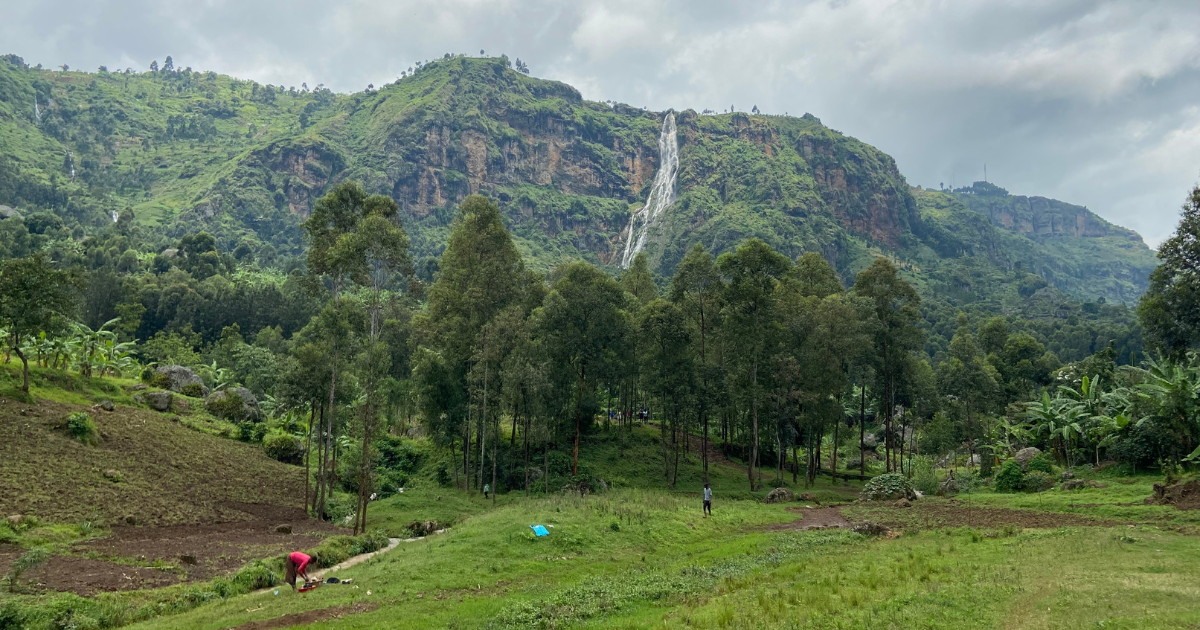 Pandya's Bushbucks coffee brand was named after an indigenous species of antelope that resides on the plains of Mount Elgon, amid the higher altitudes where a select group of farmers grows the Nyasaland coffee bean which Bushbucks uses. At altitudes of up to 5,600 feet, landslides are a common risk. Farmers often lose their crops to inclement weather.
To better cope with such conditions, farmers grow the Nyasaland beans on small mixed farms, each averaging an acre in area, alongside fruits and vegetables such as bananas and cassava. On a typical day, each farmer tends to their crop the way they would care for a home-grown garden, pruning, trimming mulching the trees.
With the crops scattered over individual farms within a radius of 50 to 60 kilometers and a lack of integrated infrastructure in the highlands, the Bushbucks team must cover a large area to collect the beans, which are often of varying quantities.
At the same time, the Nyasaland variety, one of Uganda's oldest, is under threat from newer, hybrid varieties of coffee, which are easier to grow and often more disease and pest-resistant and more resilient against environmental stress. Such varieties also tend to have a higher yield, which makes them more profitable.
A cherry-picking community
But the shortcomings of working with traditional Nyasaland coffee do not deter Pandya.
"The landslides are a geological occurrence beyond our control, so we can only take the necessary safety measures. And to cope with the low yield, we just have to make sure that there are more farmers and growers for that coffee," said Pandya.
Instead, Pandya believes in focusing on the coffee's quality. To preserve the Nyasaland variety, he works closely with the farming communities to broaden the understanding of the Nyasaland's characteristics while discovering more about its cultivation and processing techniques.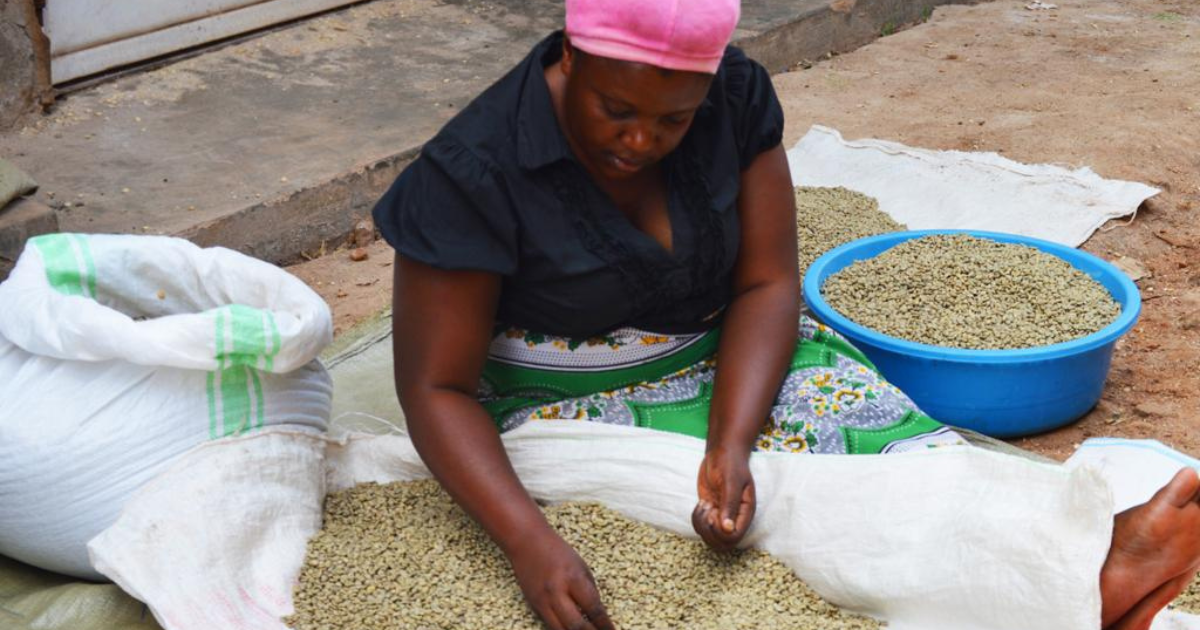 The brand collaborated with Slow Food Uganda, part of Slow Food International, a global grassroots organization looking to prevent the disappearance of local food cultures. The organization provides training on basic farming movements, helping the locals to develop a sensitivity towards coffee and gathering them together to hand-pick ripe cherries from the coffee trees during the harvest season.
Instead of hiring laborers, harvest collection is completed as a community, and is a painstaking process because they only select fully ripe cherries.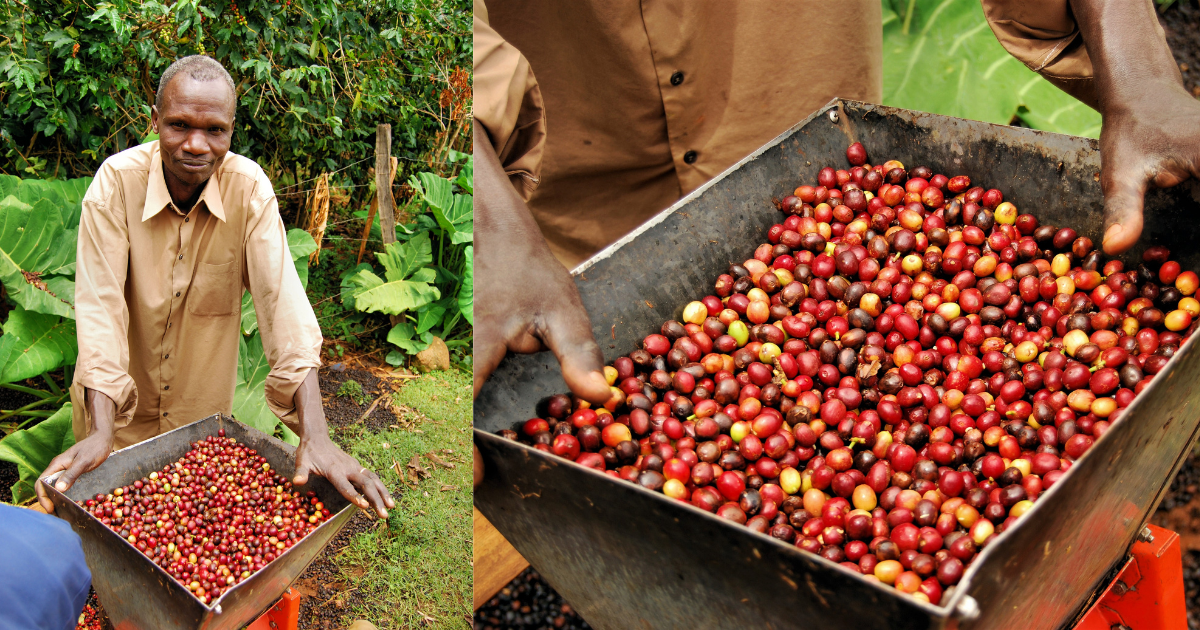 "When laborers get impatient and start picking immature unripe berries, it compromises the quality of the cup. But when we engage the local farming community, there are checks and balances. When someone tries to pick immature beans, the others will stop him," laughed Pandya. "That's how they work together as a community every harvest."
Although their collaboration with Slow Food Uganda has not been renewed this year, Bushbucks continues to work with the same local farming communities on Mount Elgon.
A consistent and sustainable cuppa
Coffee is almost always bought by traders in the form of cherries. But beyond the harvesting process, Bushbucks Coffee also works directly with hundreds of coffee farmers in the Bugisu sub-region in Eastern Uganda in the process of sorting, processing, quality control, and preservation.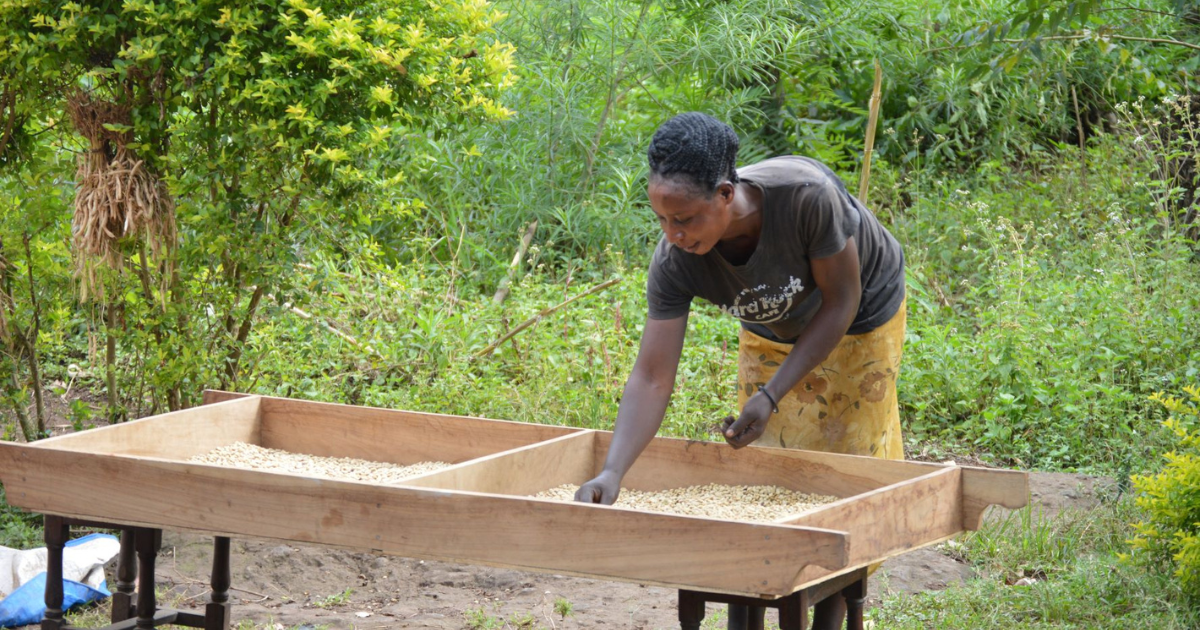 This has helped the farmers occupy a higher spot on the supply chain, which automatically increases their income and creates opportunities for local households to earn income sustainably.
"We gather all the coffee cherries in the community to help them process it together," noted Pandya, "But we roast our coffee in small batches, and so we can ensure that each cup of coffee that goes to the customer maintains the same flavor notes."
The consistent Bushbucks cup results from a series of stringent quality checks. From the harvesting process, the community ensures that immature beans are not plucked. After the milling is done, the team goes through a second quality check, picking out individual defective or damaged beans and removing them from the selection, followed by a third, before the roasting process, and a fourth after.
"By validating the efforts of all those who worked on the taste of the cup - the farmers, pickers, those who processed, sorted, and graded the coffee, cuppers, and roasters - it helps to improve the quality because when people understand the process, they feel a sense of pride and duty to maintain the taste of each cup," said Pandya.
Landlocked during the pandemic
But producing the coffee is only part of the process. Uganda is Africa's second-largest coffee producer, after Ethiopia. Despite the high quality and production levels of Ugandan coffee, Pandya laments that the Ugandan brand has not gained enough recognition in the international market.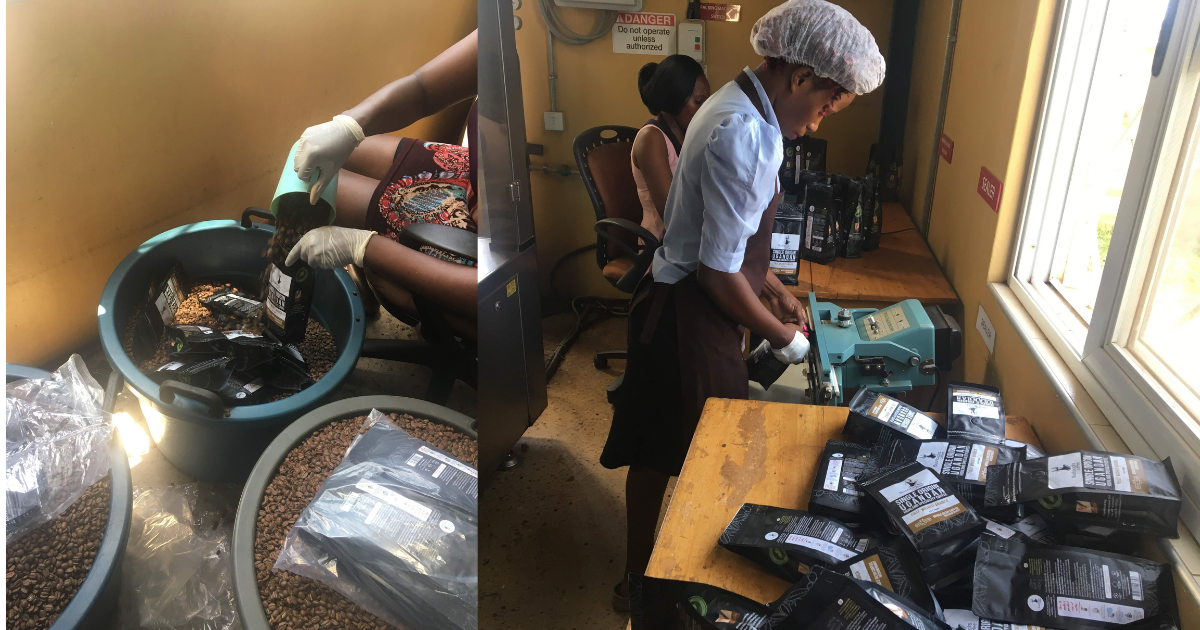 Part of the reason is due to higher shipping prices. While small shipments are delivered by air freight, bigger consignments have to be delivered via ocean freight. Bushbucks' shipments had to cross an international border from landlocked Uganda to Kenya's Mombasa port, where they would be redirected to their destination. Most of these routes are also not direct, which rendered Bushbucks less competitive in terms of shipping prices.
The situation worsened during the pandemic, when borders were closed, an untimely event that interrupted Bushbucks' negotiations to begin expanding to Japan. Along with Bushbucks, many local small and medium enterprises (SMEs) had no way of selling their products, and warehouses were overwhelmed with leftover stock.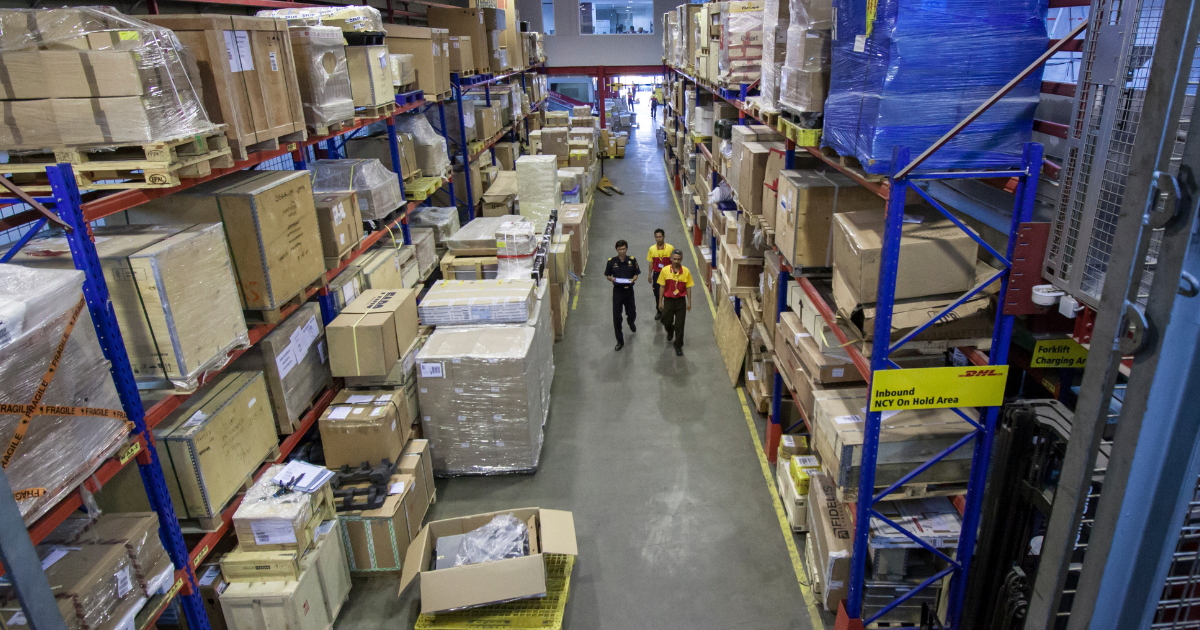 To help the local SMEs, and solve the issue of warehouse space shortage, Abubaker Mayanja, Country Manager of DHL Global Forwarding Uganda, came up with a plan to assist businesses in their transition to e-commerce.
Under DHL's GoTrade program, Mayanja initiated a collaboration with DHL Express to set up seminars and workshops teaching the local SMEs how to conduct their businesses online.
"Through the GoTrade program, we created a framework that allowed us to interact with local SMEs," explained Mayanja. "We started by identifying the knowledge gaps about what people know or don't know about exports and imports and introduced some e-commerce platforms and provided marketing tips."
Collaborating with e-commerce and customs-and-regulations professionals within DHL, the GoTrade workshops walked local entrepreneurs through the necessary documentation required in international commerce, such as the packing list invoice, teaching SMEs how to conduct both domestic and international trade through e-commerce.
Mayanja also noted that African businesses are "a little less corporate and a little more friendly". Beyond the workshops, the DHL team in Uganda has continued to promote the products of many participants under the GoTrade program.
"Uganda's economy is developing, and many of its markets are very new," said Mayanja. "So whenever we see a good product or an innovative idea created locally here in Uganda, we take pride in it. And when we come across any business opportunities, such as grocery stores looking to stock a coffee brand, we recommend our GoTrade SMEs."
As of July 2022, Bushbucks is now an e-commerce-enabled website in collaboration with DHL Express. Mayanja credits Bushbucks' success in the GoTrade program to its founder's proactive approach to entrepreneurship. After nearly two years of negotiations, the home-grown brand became the first Ugandan coffee brand to expand to Japan, having sent a maiden shipment of 100 kilograms over to Tokyo, where it was distributed to local retail outlets and cafes, last November.
For Pandya, the Japanese connection is the first. As the lockdown eases, he hopes he can revive other tentative links with customers overseas, including Germany and the Middle East. But when it comes to coffee, he recognizes the virtues of taking it slow.
"Our customers need to recognize the Bushbucks flavor. So even if it takes a longer time and more effort, we choose to do things this way because being patient and careful in the process will get us the same notes, the same cup, each time," he said.
MORE FROM THIS COLLECTION
---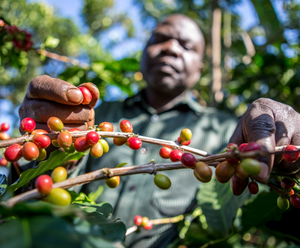 Sustainability
For one Ugandan coffee brand, being slow is finally paying off
---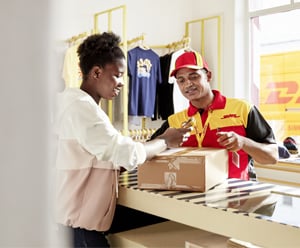 Insights
Fewer barriers, more trade: How the new GoTrade program will help Africa's SMEs
---
RELATED TOPICS
RELATED TOPICS
---