Kenyan flower exports in full bloom
With a perfect all-year growing climate, affordable labor and access to temperature-controlled air freight, Kenya has all the ingredients to become one of the top flower producers in the world.
With a perfect all-year growing climate, affordable labor and access to temperature-controlled air freight, Kenya has all the ingredients to become one of the top flower producers in the world.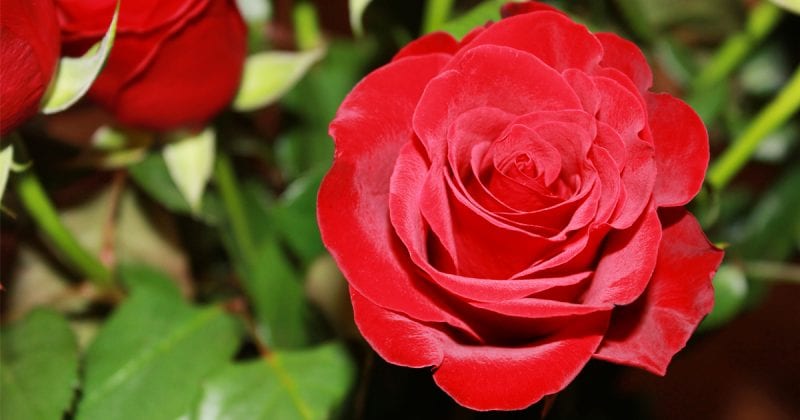 For an emerging nation like Kenya, being the third-largest exporter of cut flowers in a multi-billion-dollar global industry is a big deal. And something worth growing, so to speak.
Traditionally, the bulk of flowers from Kenya are moved into European markets through the long-established Dutch auctions, making Kenyan growers largely dependent on second parties.
In Aalsmeer, Netherlands where the world's largest flower auction is based, dealers receive 42 floral cargo flights from Kenya alone in a regular week.
But the emergence of direct sales via e-commerce platforms means Kenyan growers can now potentially disrupt the flower export industry by reducing its reliance on the powerful flower auctions across Europe.
With the advancement in cold chain logistics, high-growth markets such as India and China are now within reach for the country's flower exports.
"We've seen quite a number of exporters focusing on the Far East. It is one of Kenya's fastest-growing export markets for fresh flowers. Imagine if every Chinese bought a flower, that's a huge potential to tap on," said Pramod Bagalwadi, CEO, DHL Global Forwarding, Eastern Africa.
While targeting the right markets is key, timing is just as crucial. "Valentine's Day is a classic example. In that particular week, it is common for companies to reach their record volume in terms of handling fresh flowers," said Bagalwadi on managing seasonal demand.
Mother's Day is another important occasion for flower growers. In the US, flowers account for nearly 70 percent of Mother's Day gifts. Americans spend about US$2 billion (€1.74 billion) on flowers for Mother's Day and another US$2 billion for Valentine's Day.
Europeans spend even more on flowers — upwards of €20 billion a year. For the sheer quantity, local growers cannot possibly meet all of the demand.
That is where Kenya comes in.
The rising star
Kenya is regarded as one of the "rising stars" of the global floriculture industry, alongside Colombia, Ecuador and Ethiopia. Currently, the country is already Africa's largest — and the world's third-largest — exporter of cut flowers.
Over the years, Kenya has edged out its competitors to attain the lead supplier status to the European Union, with nearly 40 percent of all cut flower imports originating from them. Kenya's exports to Europe have grown from about 11,000 tons in 1988 to 160,000 tons in 2017, with the industry earning the African nation more than US$800 million annually.
The main cut flowers grown in Kenya are roses, carnations, alstroemeria, gypsophila, lilies, and a range of other summer flowers. The industry is one of the biggest job providers in the country, employing two million people indirectly.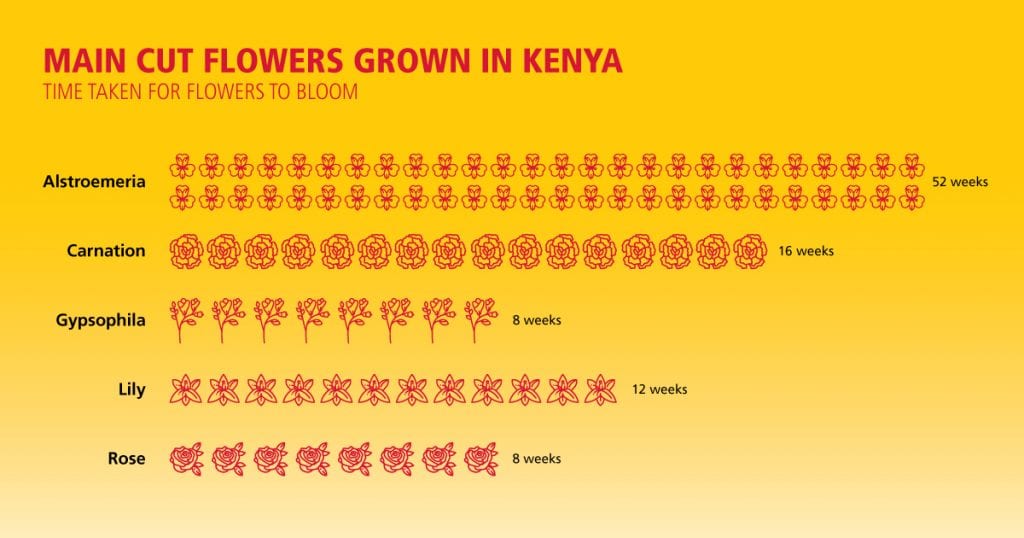 Renowned for being long-lasting, flowers from Kenya are now sold in 60 countries. Demand is rising in Russia and the US, and growers from some of Kenya's estimated 130 flower farms have exhibited their wares at the World Floral Expo.
Access to airfreight is crucial to the country's success as a flower exporter, says the Kenya Flower Council. The country's strategic position, as a major regional hub for the airline industry in East and Central Africa, allows easy access to cargo capacity with major airlines and charter operators serving the markets in Europe and the rest of the world.
Empowering Kenyan businesses
Technological advances, driven by platforms such as mobile money transfer service M-Pesa, have boosted this African nation's ability to meet the ever-growing demand for quality flora.
"The auctioning of flowers is traditionally done offline, but there are startups here attempting to create an online platform that enables auctions to be done here in Kenya. I think the potential it has to disrupt the sector is highly promising," said Bagalwadi.
Such a platform means that Kenyan flower growers can now bypass auctions and source their own markets. Direct sales of flowers rose by 3.8 percent to €2.3 billion last year, while auction sales stood at €2.1 billion, down one percent.
With calls for flowers to become more independent like the tea and coffee sector, direct selling could even lead to Kenya hosting their own auctions.
Sustainable growth
As the industry grows, concerns over its carbon footprint have also come into question.
Studies have shown that the carbon footprint of flowers and agricultural products grown near the Equator are usually lower than those grown under artificial conditions in colder climates.
For instance, roses grow naturally in Kenya under ideal conditions. But in the Netherlands, greenhouses using energy-intensive artificial light and heat must be used. As a result, Kenyan roses are about six times more carbon efficient than those from the Netherlands.
Still, the country's flower industry is looking to keep its emissions in check.
With a Carbon Reduction, Resources and Opportunities Toolkit, for example, flower growers can now measure their carbon emissions based on variables such as water, fuel, power and fertilizer usage.
Other than the tool, Kenya's flower industry is also embracing alternative energy sources like geothermal, solar power or biogas to heat greenhouses.
Under the right conditions, there is no doubt the nation's flower industry will grow toward a blooming future.