MORE FROM THIS COLLECTION

Rising export levels inspire cautious optimism
Despite continuing risks, there are some positive signs for ocean shipping stakeholders.
Despite continuing risks, there are some positive signs for ocean shipping stakeholders.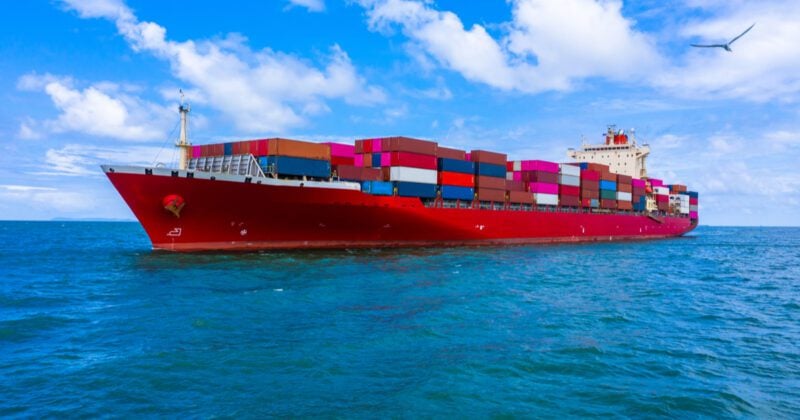 While the supply chain situation is still far from pre-Covid-19 days, constraints are easing in parts. This is because some Asian economies, which remain critical to the supply-side element of global supply chains, have been reopening after strict Covid-19 lockdowns have been lifted.
DHL's December Ocean Freight Market Update notes that Asia Pacific economies are rebounding from third-quarter setbacks as factories re-open. With the Delta variant wave of Covid-19 subsiding, manufacturing production in Asia Pacific is recovering, led by accelerations in Indonesia, Thailand and India.
In China, the key supplier of products shipped on major trade lanes by container lines, the Caixin/Markit Purchasing Managers' Index (PMI) rose to 50.6 in November, indicating a return to expansion after the contractionary 50.0 recorded in September. This was partly achieved because power shortages eased substantially after many factories suffered electricity cuts earlier in the year.
This, however, should be tempered with a sense of cautious optimism. "The current disruptions and bottle-necks are expected to carry onto 2022. On a positive note, the PMI numbers have shown that the power shortage in China has not affected the overall production among our customers," said Kelvin Leung, CEO, DHL Global Forwarding Asia Pacific.
Ongoing operational challenges
Of course, it will not all be plain sailing. Carriers are still opting for blank sailing, thus cancelling routes to maintain its schedule integrity. Due to operational reasons, some have also taken a less disruptive approach with port omissions, skipping only certain ports out of many in their routes.
"Ongoing blank sailings and port omissions, followed by last minute vessel sliding, are reducing the overall capacity in the market and this remain an industry-wide challenge," notes Dominique von Orelli, Global Head, Ocean Freight, DHL Global Forwarding.
Global vessel schedule reliability improved again in October, but only marginally, and reliability levels remained firmly in the 34-40% range seen throughout the year, according to Sea-Intelligence. And it is worth noting that reliability in October 2021 was down 18 percentage points compared to October 2020 with the average delay for late vessel arrivals dropping only marginally to 7.34 days.
Maersk was once again the most reliable top-14 carrier in October 2021, with schedule reliability of 46.4%, followed by Hamburg Süd with 38.1%.
Worryingly, scheduling shortfalls and port congestion are increasingly cascading into intra-Asia services, further disrupting traffic and leaving large volumes of traffic stuck at transhipment hubs.
Moreover, global port congestion remains a challenge, given that demand is expected to remain strong leading into Chinese New Year.
Adding to possible bottlenecks, China's strict quarantine rules for seafarers are prompting feeder operators to wind down operations on the Pearl River Delta in southern China from late December until mid-February.
"There are still multiple operational challenges to overcome as we try to ease global supply-chain disruptions," said von Orelli. "There are clearly multiple risks to any forecasts about the health of global shipping in 2022."
Easing of supply chain constraints
Even so, there are indications that the economy is slowly improving. In November, the JPMorgan Global Manufacturing PMI signaled improvements in business conditions for the 17th consecutive month.
Olya Borichevska, Global Economist at JPMorgan, said the November Global Manufacturing PMI also recorded "an increase in the output component against a modest easing across indicators related to supply constraints" with the findings suggesting an "industrial sector moving toward improvement".
JPMorgan also reported that the volume of global new orders rose again during November, while new export orders increased in November faster than in October.
This is further confirmed by analysis from investment bank Nomura which reported in early December that factories ramping up output after Covid-19 lockdowns were helping to overcome supply chain bottlenecks. It said the Suppliers' Deliveries Times Index (SDTi) rose to 43.8 in November from 42.9 in October, with improvements particularly noticeable in Vietnam and China.
The turnaround in Vietnam has been particularly striking. Ranked at 38th out of 169 countries in the DHL Global Connectedness Index, Vietnam has seen exports bounce back after it suffered a 6.1 percent contraction in GDP due to strict social distancing regulations. Vietnam's Ministry of Trade now expects a 10 percent increase in exports this year.
"When I look at Vietnam opening up, on top of the healthy global macroeconomic and Asian export data we've seen, I'm cautiously confident for 2022," said Leung.
But he was quick to point out that events over the last two years, such as the pandemic, the closure of the Suez Canal and unpredictable weather, have provided a sober lesson for the industry.  "If we have learned anything, the only certainty is to expect the unexpected, and be as prepared as possible with advanced planning," added Leung.