Can 69b liters of renewable fuel power a net-zero emissions air freight future?
The industry must overcome challenges associated with the production and cost of carbon-neutral fuel.
The industry must overcome challenges associated with the production and cost of carbon-neutral fuel.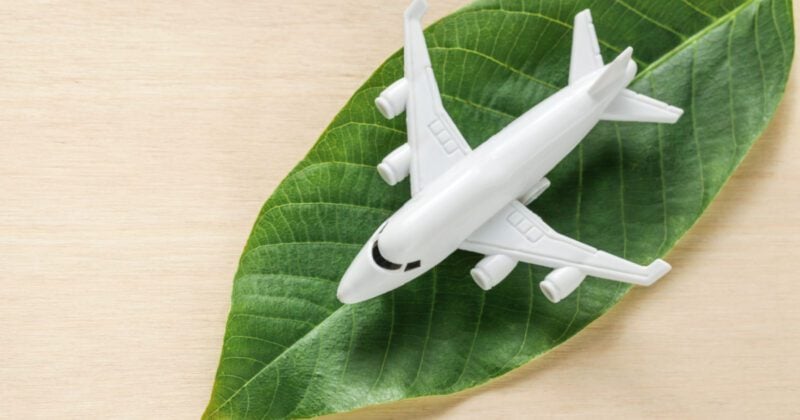 Enabling a green transition that rapidly cuts carbon and other harmful emissions out of supply chains is a daunting and urgent challenge for all logistics stakeholders. The nature of aviation and its high fuel usage makes it a particularly tricky sector to decarbonize.
While there are gains to be made along the air freight supply chain through efficiencies, particularly in legs to and from airports, transitioning from jet fuel to Sustainable Aviation Fuel (SAF) is how the industry scores big on the carbon-cutting scale.
The International Air Transport Association (IATA) believes SAF can get aviation 65 percent of the way to net zero emissions by 2050. Indeed, IATA is hopeful that renewable fuel production will reach an estimated capacity of at least 69 billion liters by 2028. SAF will comprise a portion of this growing output, which is likely to make it more affordable in the coming years, according to DHL's June Airfreight State of the Industry.
Lack of common ground for SAF production
However, the technical difficulties faced by SAF producers are many and varied. Overcoming them is problematic because highly competitive refiners do not share production solutions and best practices. This means each is finding its own path to efficient SAF production.
At the same time, regulatory and market uncertainty has made some hesitant to invest in synthetic production. Instead, they mostly use finite supplies of recycled waste products such as fats, tires, oils, greases and agricultural leftovers as feedstock. This strategy can only take aviation part of the way towards its sustainability goals.
"The demand for sustainable fuel-based transport solution is increasing significantly. Compared to last year, we have four times as many customers investing in it, and it is rapidly picking up," said Kathrin Brost, Global Head of GoGreen program, DHL Global Forwarding.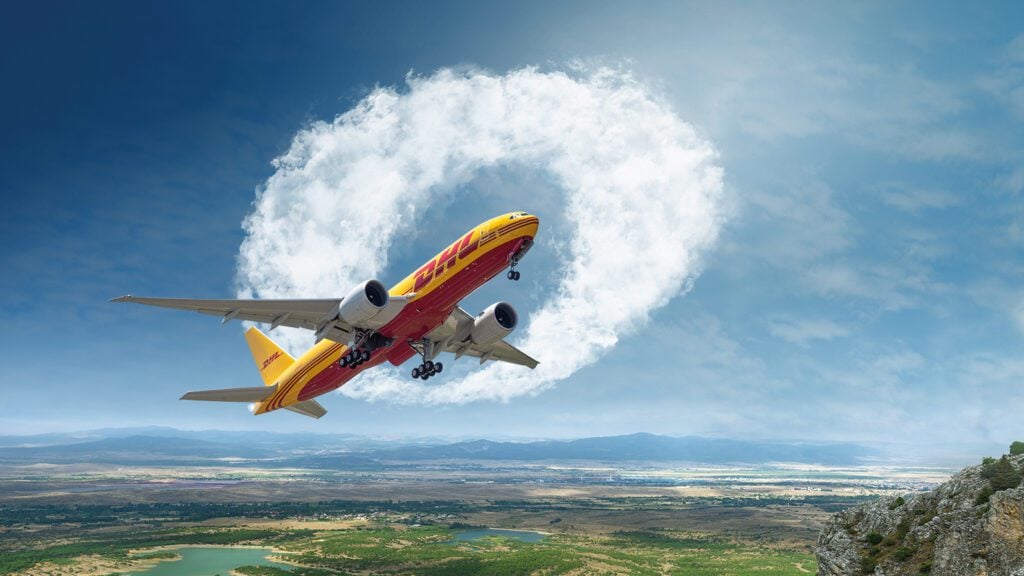 DHL Global Forwarding is doing its part to meet this goal by signing a strategic partnership with IAG Cargo to purchase 11.5m liters of SAF, in line with DHL Group's sustainability goal of net-zero emission by 2050. Customers who opt for the logistic company's GoGreen Plus service will have their shipments sent in aircrafts powered by SAF, thus cutting Scope 3 transport emissions for their climate protection targets.
Can SAF take off in the near future?
Over the last decade, there has been progress in boosting both SAF production and usage, but gains have been incremental and the cost of SAF is still prohibitive.
In 2020, according to one EU Aviation Safety Agency report, SAF supply met only 0.05 percent of demand for aviation fuel at EU airports. Getting that percentage up to five percent by 2030 for all flights departing from EU airports will mean burning around 2.3m tons of SAF. However, current production amounts to less than 0.3m tons.
In the EU as elsewhere, regulations are now in the pipeline to force minimum uptake of SAF in the bloc, not least via the recent 'ReFuelEU' political agreement which seeks to give producers and operators clear mandates for usage at EU airports.
But most commentators agree that more urgency is needed from governments, regulators, shippers and producers if SAF is to help the air cargo sector hit its ambitious decarbonization targets.
A tale of cost and soft air cargo outlook
Despite the urgency for a green transition, paying for it is more difficult in a market downturn. In 2023, air freight volumes and rates have been softening. High inventories and lower purchasing power are stifling demand, notes DHL's June Airfreight State of the Industry.
"2023 airfreight rates continue to grind lower, and the month of May was no different, enduring a double whammy of soft demand and the continued resurgence of capacity—particularly from passenger flights as both trans-Atlantic and trans-Pacific traffic returns for the summer season," noted Bruce Chan, Director and Senior Research Analyst covering Global Logistics and Future Mobility at Stifel.
Exports from China this year also continue to be sluggish, with May year-on-year growth negative across most key destinations. For its part, economists from financial analyst firm Nomura are not expecting much of a near-term recovery.
"Looking forward, exports are likely to shrink further on a high base, the deepening global manufacturing downturn and intensifying trade sanctions from the West," it reported. "Falling domestic demand will likely continue to limit imports, and China is also urgently working to reduce its reliance on imports of food, energy and technology on rising national security concerns."
The overall outlook has clearly deteriorated for air freight, but there are still solid reasons for optimism, such as the strong growth in the Africa to Asia trade lane. India is also seeing something of a trade boom and its exporters are optimistic over long-term demand.
For a start, these are positive signs of a rebounding demand and economic stimulus in Asia. An upbeat market, for one, could lead to more conversations toward resource allocation to adopt sustainable air fuel in Asia and globally.