Sustainable mobility: The road to cleaner transport
Industry heavyweights are leading the charge in sustainable mobility from electric trucks to alternatives for aviation fuel.
Industry heavyweights are leading the charge in sustainable mobility from electric trucks to alternatives for aviation fuel.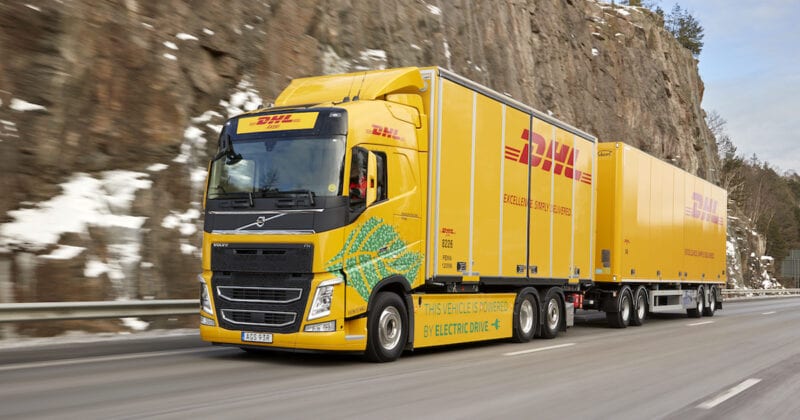 Going green is a tall order in itself, much less for the logistics industry which depends heavily on fuel to move goods around the world. But industry heavyweights are leading the charge, and hoping to persuade customers and partners to follow.
Ruling out the use of fossil fuels in global transportation completely may prove to be unrealistic in the short term.
Consider political factors such as the different energy resources and needs that developing countries lack, or technical factors such as the energy density of fuel. For instance, a gas-powered car with a 12.4-gallon tank can carry 77.5 pounds of gasoline that will take it 360 miles, while a 77.5-pound battery, in contrast, would only carry an electric car 21 miles.
Green transport technologies such as hydrogen fuel and long-range EV batteries are still in a nascent stage, while the current availability of charging infrastructure and high production costs create additional roadblocks to implementing sustainable mobility.
Challenges aside, the road to the future remains clear. Like DHL, many leaders in the mobility industry share a common goal: to strive for greater mobility with lesser impact.
"We have pledged €7 billion in developing clean operations to reduce our emissions to under 29 million tons by 2030. Part of our plans include electrifying our final mile, and working with our freight carriers and partners to improve the blend of their fuels for greater efficiencies," shared Steve Thompsett, DHL Supply Chain Asia Pacific's Chief Customer Officer.
More can and is being done to move the industry toward a cleaner, more sustainable direction. To do this, there needs to be an ecosystem of support — and the good news is industry leaders are already driving this.
Driving toward carbon neutrality
DHL, for one, is working with Swedish truck maker Volvo and oil major Shell to achieve carbon neutrality in its operations. Together, they are coming up with solutions that include using more sustainable aviation fuels, electrifying their final mile operations, and incorporating solar power into warehousing designs.
Volvo's wide range of electric trucks has the versatility to cater to DHL's various transportation niches. They are even developing hydrogen fuel cell trucks that can be used on routes with sparse electric infrastructure.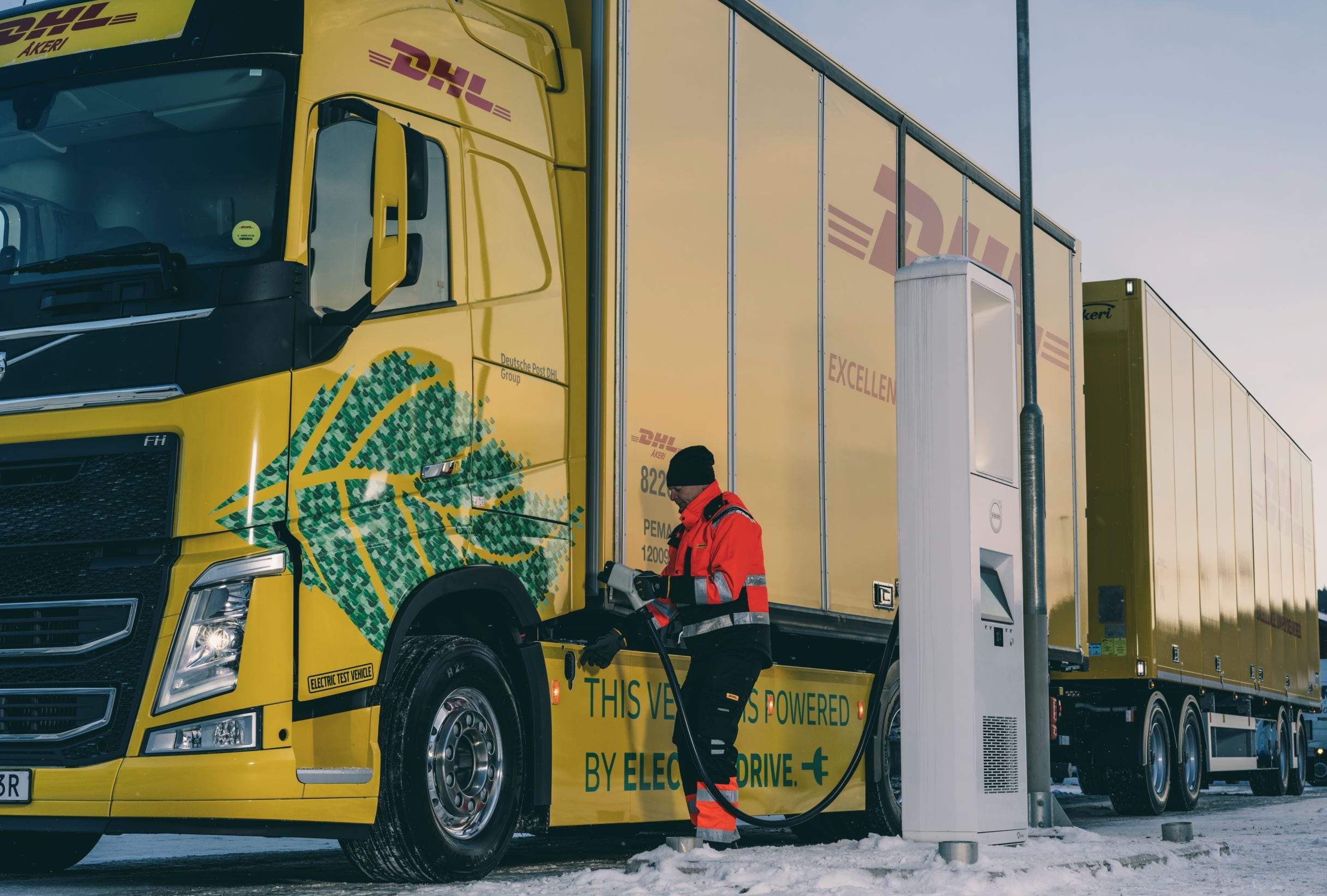 "These trucks are part of [a strategy] which will allow us to reach our 2040 objective of having 100 percent of our vehicles fossil-free," said Marco Bonaveglio, Volvo Trucks' Market Director for Japan, Singapore and Thailand, during a panel discussion at the Movin'On summit, a four-day sustainable mobility event held in early June.
Such a partnership not only helps DHL electrify their final mile operations, but also helps the Group better understand the operational and technical challenges of electric trucks. This lays the foundation for the inevitable entry of electric vehicles (EVs) into the logistics industry.
EVs will play a central role in the road to decarbonization, although it will likely take some time before they become the norm, given the challenges with technologies and infrastructure.
In the meantime, Shell is offering another solution in the form of sustainable aviation fuel (SAF). Recycled from renewable sources such as used cooking oil, municipal waste and woody biomass, SAF is said to be able to reduce lifecycle emissions by up to 80 percent. These can be used purely on their own, or blended with conventional kerosene, to power commercial aircraft.
Also speaking at the summit, Doris Tan, General Manager for Shell Aviation Asia Pacific & Middle East, shared that they were working with various stakeholders across the industry to advance the use of SAF globally.
Shell's sustainable fuel efforts go beyond the use of greener fuels. It also founded the Clean Skies for Tomorrow coalition, an organization that supports net zero emission targets, while investing heavily in new technologies such as hydrogen fuel.
The future of transportation is green  
While much has been done to develop and deploy clean transport technology, many challenges still lie on the road to achieving carbon neutrality. The limitations in technological capabilities make up a major one.
Responding to a question about the limitations of EVs, Bonaveglio cited range as a common worry for intercontinental and transcontinental transportation. EVs usually cover shorter distances and take longer to charge, compared to refueling. This is exacerbated by the lack of charging infrastructure globally, which is an obstacle to wide-scale adoption.
While some point to hydrogen fuel as an alternative, Bonaveglio asserted that it is not an immediately viable option. The technology is still in its infancy, and is only slated to be ready in the late 2020s.
Another problem with clean technology is low demand. Adding to the discussion about EV limitations, Tan mentioned that new technologies often see costs come down as production scales up and economies of scale are achieved. But for that to happen, there first must be substantial initial demand.
This has proved to be a challenge for clean transport technology. "It's a pretty tough ask to ask anyone to pay more for green technology when already freight budgets are maxed out," explained Thompsett.
Did you know: DHL offers Sustainable Marine Fuel option for FCL shipments
The Sustainable Marine Fuel (SMF) service for ocean freight offered by DHL Global Forwarding is now available for Full-Container Load (FCL) shipments. Customers can easily choose the use of sustainable biofuels through the myDHLi Quote + Book function, which also includes a carbon calculator.
The carbon reduction is achieved by DHL purchasing SMF through partners and matching it with the amount consumed in the FCL shipment.
"SAF, for example, costs 100 to 200 percent more than regular kerosene", added Tan.
The roadblocks to clean transportation in these uncertain times means it might take longer to get to the endpoint, but the push for carbon neutrality among industry leaders has never been stronger.
"DHL is pledging to get on board with [the drive toward carbon neutrality], and we are looking for our suppliers to also join us in that challenge," added Thompsett.