Rethinking Climate Solutions: Carbon Offsetting Alone Is Not the Silver Bullet
As nations all over the world work toward net-zero goals, companies should be looking at both carbon insetting and offsetting as critical strategies.
As nations all over the world work toward net-zero goals, companies should be looking at both carbon insetting and offsetting as critical strategies.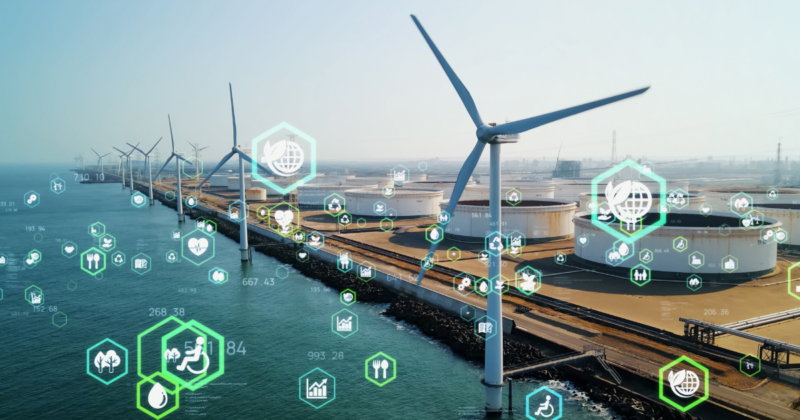 Paying for a flight ticket these days comes with a flurry of options, from how much baggage to check in to whether you want in-flight meals.
Then there are carbon offset schemes, which let customers pay a little more to neutralize their share of emissions generated from the flight. This extra amount is used to fund emissions reduction or carbon removal initiatives, such as reforestation or clean energy projects.
To put this into perspective, a return flight from Singapore to Japan via Singapore Airlines' economy class generates nearly 830 kilograms of carbon dioxide per passenger. The flight gives  passengers the option to pay S$10.76 (€7.41) as part of its offsetting program. That translates into a highly affordable sum for a clear conscience.
Airlines are not the only ones adopting carbon offsetting as a net-zero strategy. So are governments and multinational corporate companies, such as fashion houses and entertainment giants.
How effective is offsetting in reality?
Offsetting is a simple and effective way of protecting the environment, one that allows for business-as-usual. But does it really work? According to independent news outlet The Guardian, not quite.
In 2023, the Guardian reported that more than 90 percent of rainforest carbon offsets approved by the world's leading certifier, Verra, were worthless. The investigation, undertaken by The Guardian, German newspaper Die Zeit and non-profit investigative journalism outfit SourceMaterial, concluded that 94 percent of credits issued had no benefit to the climate.
These accusations reflect the peril of carbon offsets. Without due diligence, they lose their efficacy and become nothing more than what critics call a licence to pollute. Meanwhile, greenhouse gasses that are emitted continue to harm the environment, pushing the world closer toward a full-blown climate disaster.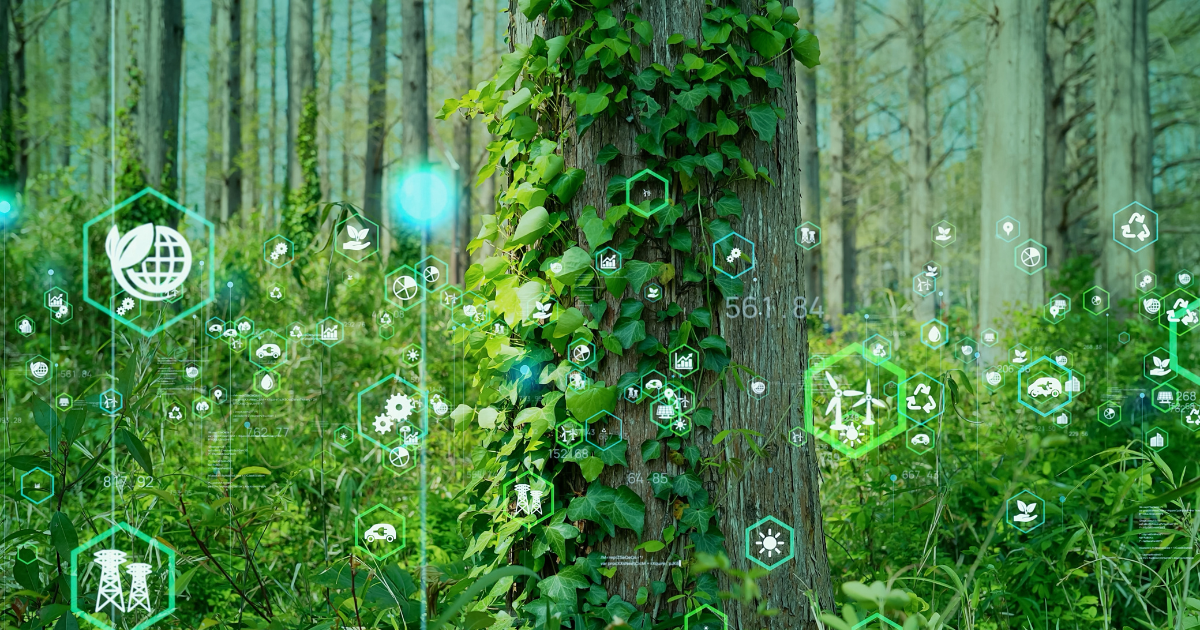 There is no denying that carbon offsets – held to rigorous standards – are still necessary in the race to net zero. But it cannot be the only strategy. Organizations must turn inward and focus on proactively innovating their way toward more efficient and sustainable modes of operation.
To flip the switch, organizations should consider carbon insets instead of offsets, a key tool to reduce or eliminate emissions within its own value chain.
Carbon insetting as a way forward
While carbon offsets aim to neutralize emissions outside of an organization's sector of impact, carbon insets target emissions within its supply chain or in local communities where the organization and its suppliers operate.
The arrangement yields a clear boon – organizations are encouraged to green their infrastructure and/or operations, instead of funding environmental protection elsewhere. It is a long-term view that could, potentially, help industries become intrinsically sustainable. And it doesn't have to come at the expense of carbon offsets.
American tech giant Google, for instance, began purchasing carbon offsets in 2007. It achieved carbon neutrality for its operations that same year, and subsequently turned its attention to reducing emissions within its value chain. In 2019, it signed a contract with next-generation energy company AES Chile to build 23 new wind turbines in Chile's Biobío region. The wind turbines are now operational, helping to generate 125 megawatts of clean energy for Google's first data center in Latin America.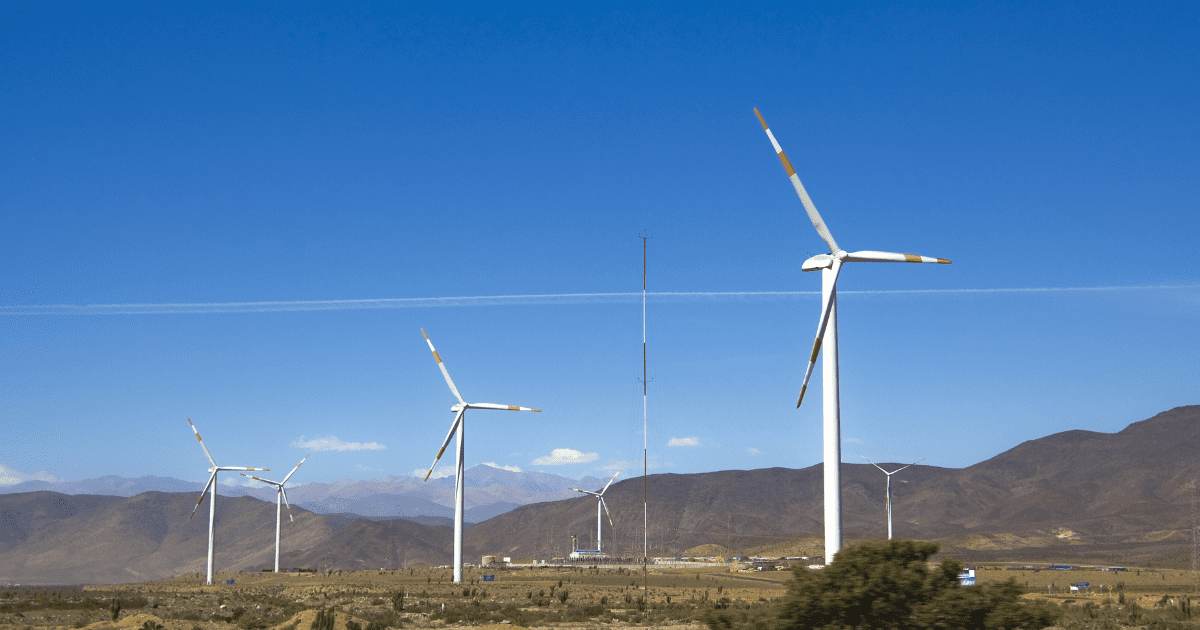 While not officially labeled as carbon insetting, the wind farm is an example of an emissions reduction project that directly impacts Google's operations by making it more resilient to energy shocks. Similarly, Swiss food and beverage conglomerate Nestlé is investing CHF 1.2 billion (€1.23 billion) to spark regenerative agriculture across its supply chain – part of a total investment of CHF 3.2 billion by 2025 – that will improve the longevity of the land for its suppliers.
Such large-scale inset projects, while less immediate, represent a long-term investment in both environmental and business sustainability.
No silver bullet, but start with logistics
Currently, the popularity of carbon offsets shows no signs of abating. According to predictions by investment bank Morgan Stanley, the voluntary carbon market is expected to grow from around US$2 billion (€1.86 billion) in 2022 to US$250 billion by 2050. Offset projects are also going beyond avoiding or reducing atmospheric emissions to directly removing carbon from the atmosphere, which will address not only anticipated but also past emissions.
But relying solely on carbon offsetting, even with up-and-coming carbon removal technologies, comes with risks too high to bear. This is evidenced by the fact that in 2018, only 0.2 percent of the US$269 million in voluntary carbon offset investments went to transportation – despite the fact that aviation and shipping, two key nodes in the international logistics network, accounted for roughly two percent of global emissions each in 2021.
Without a clear incentive to innovate, it is likely that these sectors will continue to be heavy polluters. This is where green logistics solutions can break the impasse – by helping supply chain partners switch to sustainable fuels in an efficient, seamless way.
For example, DHL's GoGreen Plus option helps businesses cut down on Scope 3 emissions. These are indirect greenhouse gas emissions that arise in the value chains, including transportation and distribution downstream. Companies can reduce 30 percent of carbon emissions associated with their shipments by using Sustainable Aviation Fuel (SAF) instead of traditional fuel for aircraft.
Instead of petroleum, SAF is produced from alternative feedstock with an improved sustainable energy profile, such as used cooking oil, corn, waste, hydrogen, or CO2 synthesis. Insetting SAF is key to green shipping because it can reduce ordinary aviation fuels' lifecycle emissions by up to 80 percent.
The reality of sustainable fuel
Unfortunately, sustainable fuels such as methanol are currently hampered by limited refueling options. While more ships are being equipped to run on alternative fuel, refueling makes the switch more inconvenient and expensive, impacting its commercial viability.
Hence, shippers can opt for alternatives such as a Book and Claim mechanism to "book" a carbon dioxide reduction for a specific volume of cargo and then "claim" the reduction afterward from a vessel that uses sustainable fuel.
Emissions can be mitigated within the industry, even if not precisely on the exact vessel that transports a company's goods. By decoupling the flow of commodities from the fuel that transports them, companies can put insetting into practice – with proper verification at every stage before reductions are claimed.
One thing is clear: there is no silver bullet to stop climate change. But companies that are serious about reducing their carbon footprint should be doing both carbon offsetting and insetting – channeling funds toward other sectors, as well as their own, to boost the collective effort to protect the planet and future generations.