MORE FROM THIS COLLECTION

One year after Covid-19 struck, how have supply chains been impacted?
In a survey by supply chain risk analytics platform Everstream Analytics, supply chain professionals across different sectors and regions reveal how the pandemic has impacted their operations.
In a survey by supply chain risk analytics platform Everstream Analytics, supply chain professionals across different sectors and regions reveal how the pandemic has impacted their operations.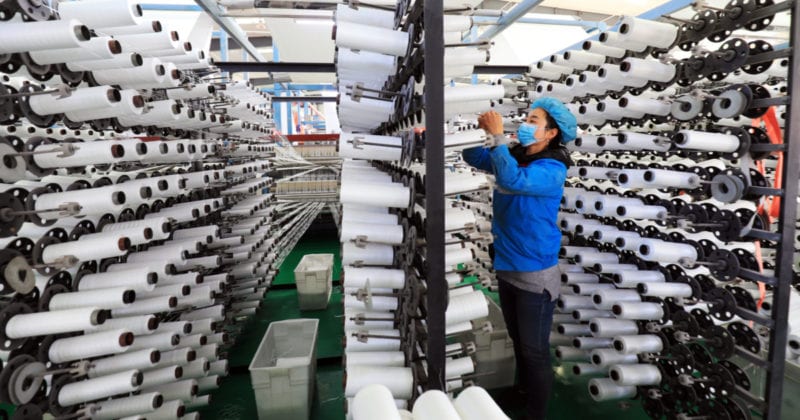 Shortly after the World Health Organization declared Covid-19 a pandemic last March, air freight rates soared to an all-time high as organizations struggled to keep supply chains operational amid sky-high costs.
The pandemic has since upended global supply chains — factories have been shut down, transportation delayed, and access to labor and component parts around the world disrupted.
One year into the pandemic, the impact on supply chains still lingers.
In a survey conducted by supply chain risk analytics platform Everstream Analytics (formerly known as Resilience360), more than 98 percent of the 195 respondents — supply chain professionals from the technology, life sciences & health care (LSHC), aerospace, consumer goods, and automotive industries, among others — stated that the pandemic affected their operations to some degree.
"The responses illustrate the all-pervasive nature of this crisis — hardly anyone has been spared from its effects. Organizations adopted diverse strategies to cope with its impact; some of these measures are likely to extend beyond the pandemic and create longer lasting changes to supply chain networks," said Shehrina Kamal, Product Director, Intelligence Solutions, Everstream Analytics.
Supply and demand shocks have hit hard
Since the start of the pandemic, the vulnerabilities of global supply chains have been laid bare.
The most significant near-term challenge identified by the survey respondents — sudden demand shocks and surges — trigger an imbalance in the supply chain when insufficient supply leads to delays or disruptions in meeting demand.
For instance, personal protective equipment (PPE) such as surgical masks and surgical gowns were in short supply globally until companies gradually ramped up production amid lockdown restrictions worldwide. As more businesses switched to working from home, demand for consumer goods such as fitness and office equipment also increased correspondingly, causing a temporary supply shortfall.
Such spikes in demand are often further exacerbated by supply shortages for critical materials or components — the second-most significant short-term challenge voted by 97 percent of the survey respondents.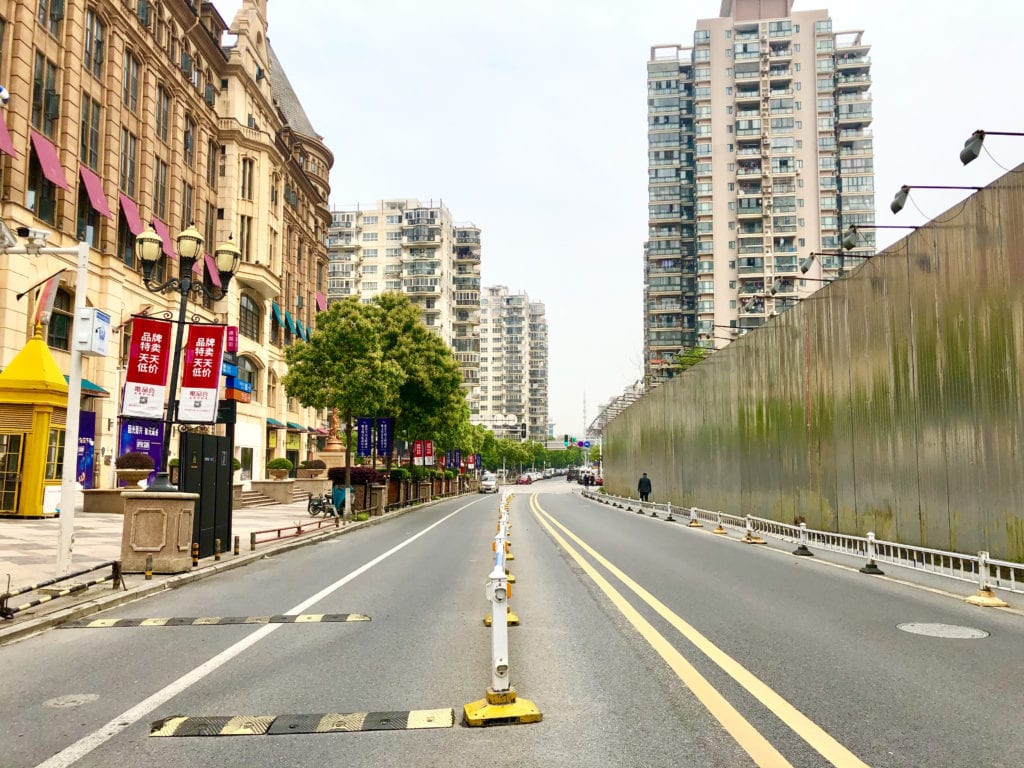 One of the most susceptible to interruptions is the automotive industry, which relies on a global network of suppliers for precision materials and components. When China entered a 76-day lockdown last January, a shortage of key parts from China forced South Korean automaker Hyundai to halt production for more than a week.
Even for well-prepared companies with strong demand planning, having a ready supply does not guarantee a smooth delivery if there are no ample freight options.
According to the Everstream Analytics survey, capacity shortages, disruptions, and restrictions across air freight (63.1 percent), ground transport (48.7 percent), and ocean freight (42.6 percent) have posed the greatest challenges on logistics operations during the pandemic.
Among the most heavily impacted was air freight, which saw widespread passenger flight cancellations due to countries' border restrictions to limit the spread of the coronavirus. With aircraft fleets grounded, the global scheduled air cargo capacity in July 2020 shrank by a massive 70.5 percent year-over-year.
On the ground, cross-border movement restrictions such as stricter border checks and mandatory quarantines also caused a dip in haulage capacity. Meanwhile, reduced port labor due to Covid-19 restrictions, an uptick in blank sailings, and a shortage in container supply have kept ocean freight rates elevated in early 2021.
Weighing freight alternatives: Cost vs reliability
To avoid expensive shutdowns and undelivered orders, supply chain professionals have had to improvise and respond quickly by searching for freight alternatives — at all costs, in some cases.
The Everstream Analytics survey revealed that up to 37.4 percent of organizations paid premium rates to get critical air cargo shipments uplifted in time. Others implemented less costly steps such as increasing stock inventory to pre-pandemic levels (22.6 percent), switching to multimodal services (15.4 percent) or changing freight alternatives entirely.
The frequent users of premium air cargo services include the technology (26 percent), LSHC (19.1 percent), and automotive sectors (19.1 percent), where timeliness is critical.
"For example, the automotive industry works on a just-in-time manufacturing model which requires parts to arrive at a certain time to keep operations flowing. Similarly, LSHC companies need to ensure their high-value, temperature-controlled products are not held up in bottlenecks that compromise product integrity," said Kamal.
Some sectors have gone for speed and timeliness regardless of cost, and others opted to prioritize reliability. In particular, ocean freight is the preferred mode of transportation over air cargo that organizations will consider shifting to in the future.
With uncertainty around air cargo capacity persisting this year amid travel restrictions, ocean freight has been widely considered a more practical and attractive option. Increasingly, carriers are offering competitive time-definite products on major trade routes, such as expedited ocean services with guaranteed equipment, by-passed congestion, and faster transit times.
Despite the record-high spot rates, shipping cargo by sea still costs less than air cargo, potentially translating into substantial cost savings in a difficult post-pandemic environment.
Rethinking supply chains
Multinational firms have also been re-assessing their supply chain networks to evaluate whether the pandemic calls for a shift in sourcing and manufacturing to other alternative markets.
Only 1.8 percent of the respondents, the majority of whom organizations have a significant presence in China, indicated that they are moving all sourcing and manufacturing activities out of China. Meanwhile, 25.5 percent have no plans to do so, and 24.7 percent plan to shift some activities to another country.
For the organizations reconsidering their supply chain strategy, 31.3 percent are doing so to diversify supply chains to reduce risks of disruptions and delays, and a further 17.9 percent are trying to reduce reliance on China, which continues to be a key source for essential materials.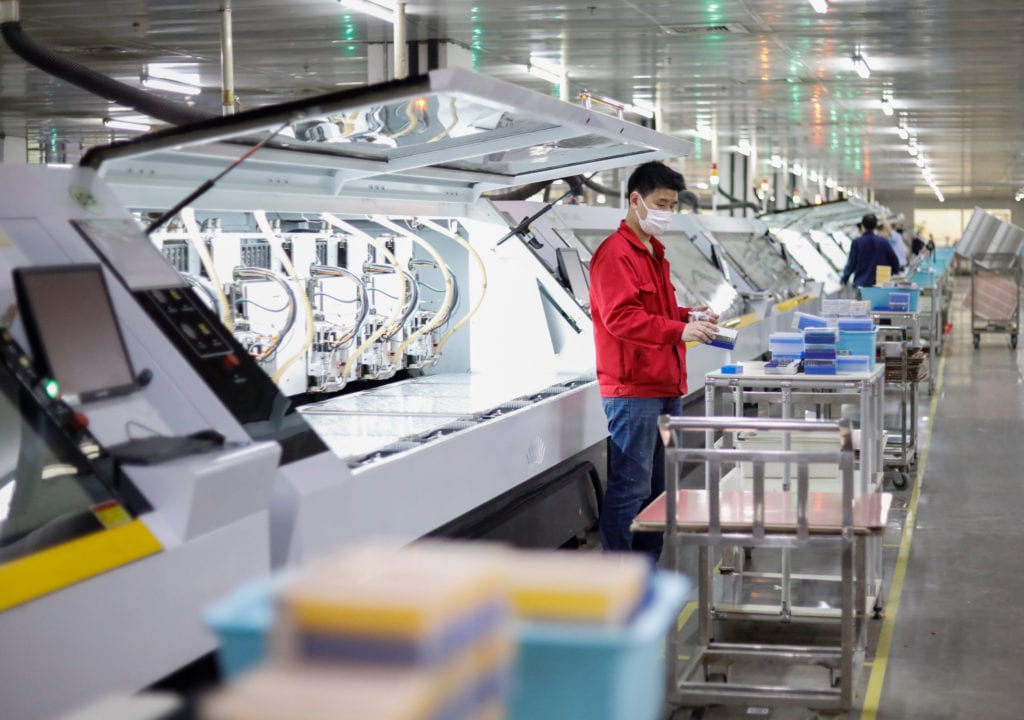 For now, however, a mass exodus of global supply chains from China remains unlikely.
Companies will need to evaluate various factors including access to mature manufacturing facilities, warehousing availability, reliability of air, ocean, ground infrastructure and transportation routes as well as alternative suppliers and raw materials.
In addition, a higher level of risk is involved for industries that are heavily reliant on advanced technologies built or made in China. The specific skills required from a trained workforce may not be easily transferable, or readily available in other countries.
The post-pandemic transition
The highly disruptive stop-start nature of Covid-19 related restrictions will persist, but proactive measures will allow businesses to mitigate and manage the risks.
In the next six to 12 months, over half of the supply chain professionals (56.9 percent) indicated that they would implement proactive supply chain risk management processes, while 40.5 percent of the respondents stated that they would invest in technologies to improve supply chain risk monitoring.
"Using supply chain visibility and risk management tools, firms can speed up their responses during a crisis and use a data-driven approach to make decisions. The current crisis is as good a time as any to embark on the journey towards supply chain resiliency," said Kamal.
Adopting these measures will prepare global manufacturers and supply chain professionals for further volatility as countries attempt to stem the pandemic's spread.
Unlike natural disasters and global trade conflicts, coping with the pandemic fallout has proven to be a greater challenge. Only the most agile and responsive measures will alleviate its impact, and help supply chains to navigate the operational and business challenges ahead.
To see the full results from the Everstream Analytics survey, please visit: