Dodging disruption: 5 supply chain risks in 2023 you need to know about
Save time and money by preparing for these less-than-obvious supply chain risks.
Save time and money by preparing for these less-than-obvious supply chain risks.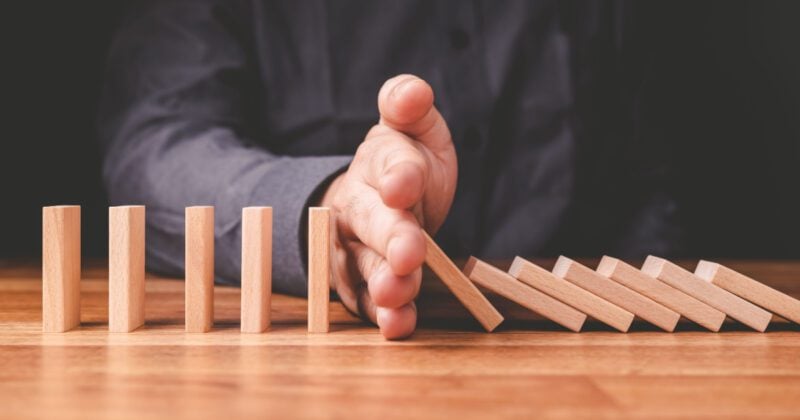 An old proverb seems especially fitting for today's supply chain risks: For want of a nail, the kingdom was lost. Have you heard it? It goes like this: For want of a nail, the shoe was lost. For want of a shoe, the horse was lost. For want of a horse, the rider was lost. For want of a rider, the battle was lost. For want of a battle, the kingdom was lost. And all for want of a nail.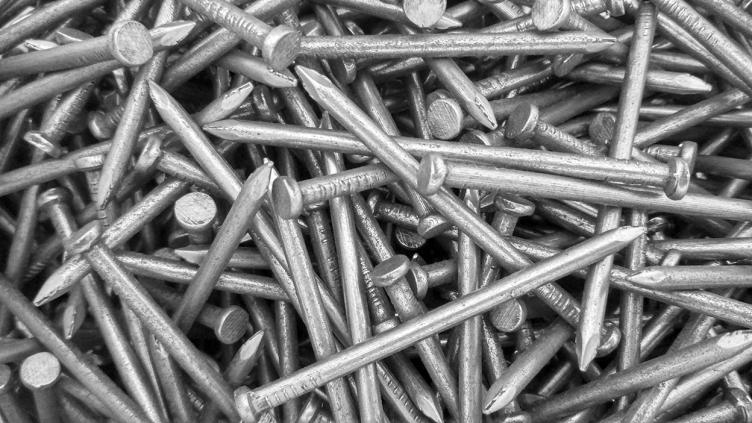 In other words, overlooking what seems like a small detail (do we have enough nails?) can cascade into disastrous consequences.
In today's interconnected global supply chains, events that appear insignificant or isolated to the casual observer can upset entire regions and industries. The disruptions in 2022 underscored this new reality.
It pays to identify the "nails" early and plan accordingly. Otherwise, you'll be playing catch-up and could even lose your kingdom. That's why we work with the experts at Everstream Analytics, a global supply chain insights and risk analytics company.
"Some of the most significant operational failures are caused by disruptive events occurring deep within the value chain," said Julie Gerdeman, CEO of Everstream Analytics
Everstream has identified five critical supply chain risks for 2023 that everyone in logistics needs to know about.
Small business bankruptcies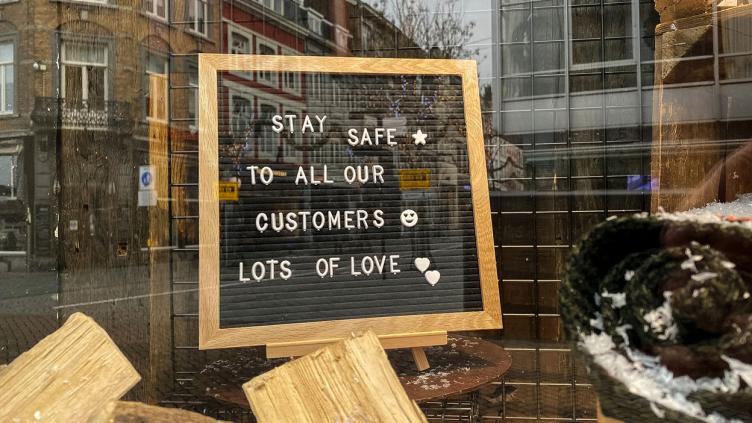 Small companies often don't get much attention when they go out of business. So by the time you learn that you can't source a component because your supplier's supplier went bankrupt, it's likely too late. The consequences of this supply chain risk range from scrambling to find alternatives to shutting down production. Or both. Regardless, playing catch-up comes at a high cost.
Economists worldwide forecast weak economic growth in 2023. While larger companies are expected to weather the stormy waters ahead, small and medium-sized operations will struggle in these turbulent conditions. Insolvencies are sure to rise as a result.
Everstream's analysis indicated that more than 1,400 bankruptcies across China, Germany, and the United States affected their clients in 2022. Over three-quarters of those closures were in the Manufacturing, Electronics, Logistics, Automotive, and Chemicals industries.
How do I dodge this potential disruption?
The short answer is multi-sourcing. The risk from small business closures is often in your sub-tier supply network. Avoid being caught off guard by identifying single-source links in your Tier 2 and 3 suppliers and integrating alternatives into your supply chain.
Insolvencies by industry in China, Germany, and the United States in 2022 (top 5)
38%: MANUFACTURING
14%: ELECTRONICS
11%: LOGISTICS
10%: AUTOMOTIVE
6%: CHEMICALS
Cyberattacks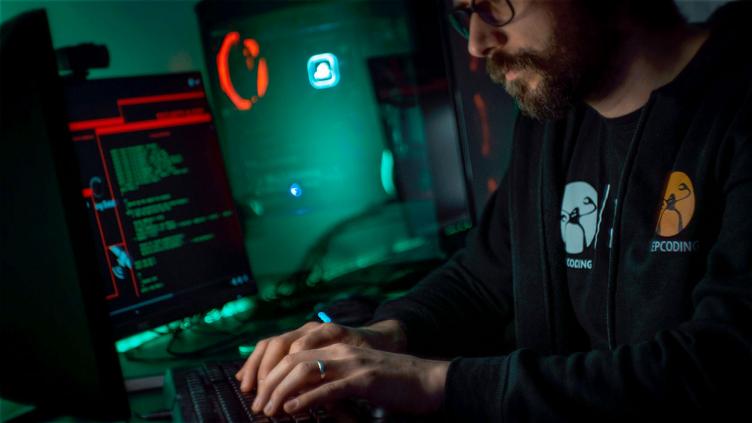 You might be surprised to learn that ransomware attacks are more common than data breaches. That said, if a hacker can hold your data for ransom, they can likely steal it too.
Cyberattacks on global infrastructure doubled between 2021 and 2022. Most experts expect financial crime to rise again this year due to the economic downturn. Moreover, as operations shift to the cloud, cybercriminals have more targets to choose from. Other driving forces include growing geopolitical tensions, such as the war in Ukraine, and new ransomware tactics. Everstream says there's a 70% chance supply chains will be affected by this risk.
Over the past few years, hackers have focused on the same major industries: Electronics, Manufacturing, and Logistics, most likely because they are the most lucrative. But the consequences are the same for all companies, the worst-case scenario being production downtime. Some 20-30% of cyberattack victims report lost production.
How do I dodge this potential disruption?
The short answer is teamwork. Attacks on sub-tier suppliers can leave you vulnerable, potentially opening a back door to your network or infecting components upstream. To protect your network's safety and integrity, build closer relationships and more robust integration with suppliers and contractors.
Cyberattacks by industry in 2022 (top 5)
21%: ELECTRONICS
15%: MANUFACTURING
13%: LOGISTICS
9%: CONSUMER GOODS
8%: OIL, GAS, AND CHEMICALS
Environmental, social, and governance (ESG) violations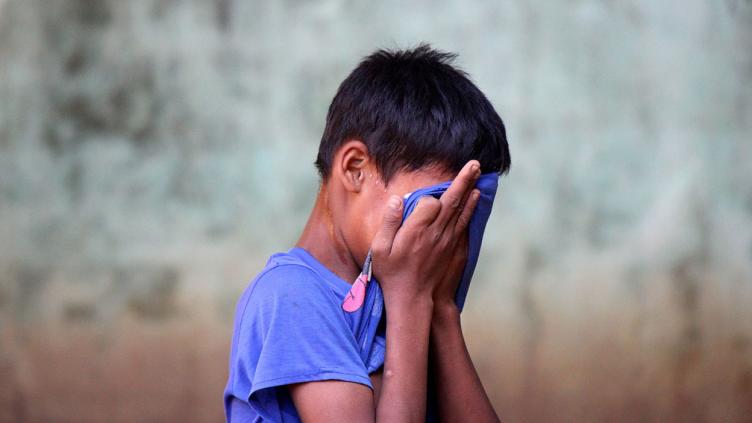 There's a good chance that someone will find ESG violations in your sub-tiers this year, especially if you're in the Electronics or Retail industries. Media investigators, NGOs, and others are increasingly eying corporate ESG practices, looking for signs of air and water pollution, high energy use, and poor labor conditions up and down supply chains. And governments are responding with new supply chain due diligence laws that only raise the risk of exposure. The new German Supply Chain Act, which took effect on January 1, 2023, is the most recent example.
Everstream rates this risk at 75% and has identified nearly 200 sub-tier suppliers they suspect have links to questionable ESG practices. We're likely to see many of these companies make headlines this year.
How do I dodge this potential disruption?
The short answer is ESG intelligence. It's no longer enough to compare your known suppliers to a government list or survey them directly. And the public will no longer accept ignorance as an excuse. Instead, you have to stay on top of ESG compliance issues and take proactive measures to uncover any ties to potential violators.
Higher prices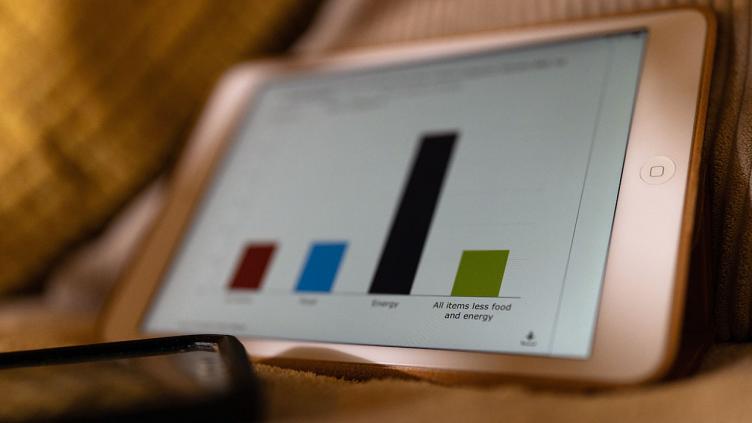 In the wake of the war in Ukraine, European manufacturers are suffering from high gas and energy prices. As the continent scrambles for independence from Russian natural gas, it will take months, if not years, for energy-intensive industries to secure sufficiently reliable energy sources.
In 2022, increased production costs and government initiatives to reduce energy use wreaked havoc on companies in energy-intensive industries. Manufacturing suffered the most, accounting for 70% of the energy-related production disruptions in Europe in 2022. As a result, some of the continent's biggest steel, aluminum, and chemicals producers had to curtail manufacturing, which rippled throughout the food, beverage, and automotive supply chains.
This supply chain risk will likely impact the continent beyond 2023, as manufacturing is unlikely to return to full production soon. Everstream estimates an 80% chance of exposure, especially for companies that source metals, fertilizer, and glass from Europe.
How do I dodge this potential disruption?
The short answer is multi-sourcing. The disruptions tracked in 2022 will continue in 2023 and beyond, so consider this a long-term supply chain risk and act accordingly. Identify and eliminate potential bottlenecks by diversifying your sub-tier supply of raw materials among multiple sources.
Energy-related production disruptions in Europe by industry
70%: MANUFACTURING
2%: OIL AND GAS
19%: CHEMICALS
1%: AUTOMOTIVE
8%: FOOD AND BEVERAGE
1%: ELECTRONICS
Disruptions in manufacturing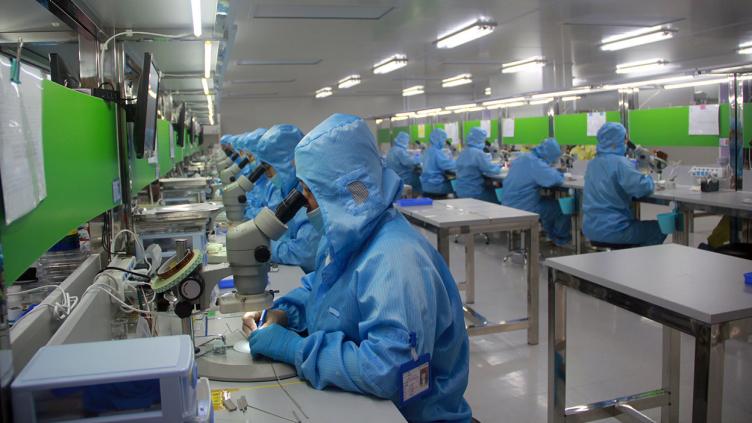 After two years of lockdowns and production stoppages around the world, many manufacturers are still struggling to cope with varying COVID-19 policies. Everstream sees a 90% probability of delays and order cancellations this year due to manufacturing disruptions.
In 2022, Everstream tracked over 85 lockdowns in China's largest industrial cities alone. Although policies are loosening there and elsewhere, measures vary from region to region, and it's unclear whether lockdowns will return if infection rates rise.
How do I dodge this potential disruption?
The short answer is diversification. Don't rely on assurances from your Tier 1 suppliers. They probably don't have end-to-end visibility across their supply chain and, therefore, won't see all potential risks. The best response to this supply chain risk is to build a diversification strategy into your 2023 plan aimed at sourcing from multiple countries or accelerate your existing approach.
Big data analytics is a crucial component of today's supply chain management, and the same goes for supply chain risk management. It's crucial to capture past, present, and future risk data and incorporate human and artificial intelligence to predict overall risk exposure, probability, severity, and relevance.
Armed with this knowledge, we can dodge potential disruption and reduce the risk that our customers run out of "nails," much less lose their kingdom.
This story was first published on DHL Delivered and was republished with permission.