How third-party logistics providers can help optimize your cold chain
Here's how you can tackle your complex cold-chain challenges with an end-to-end solution.
Here's how you can tackle your complex cold-chain challenges with an end-to-end solution.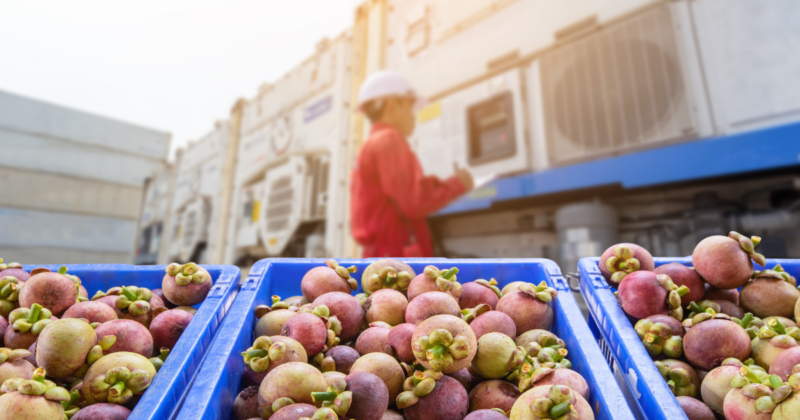 Whether you're running a healthcare company or supplying perishable food items like fresh seafood and ice cream, timely and efficient temperature-sensitive shipping in full compliance with industry regulations is paramount. 
As cold chain disruptions can inflict major financial and reputational losses, working with a logistics provider that offers comprehensive infrastructure, transportation, and technological solutions can help safeguard your business. 
With cold chain logistics becoming increasingly more complex in a post-pandemic world, companies must make their networks more resilient. This is where a third-party logistics (3PL) provider comes in, where companies contract out some or all their logistics operations to independent entities unaffiliated with their business.
Identifying a good 3PL provider for cold chain logistics
An effective 3PL partner understands a customer's needs and works towards customized solutions for them. It provides a window into the logistics operations, ensuring that customers have complete supply chain visibility and the ability to manage and trace inventory remotely and securely.
3PLs appreciate the complexity of cold chain logistics and ensure that a comprehensive, innovative cold chain system is in place – one that provides real-time monitoring and tracking and various temperature-control logistics solutions to improve supply chain effectiveness. 
They do this while meeting the highest industry standards by complying with the rules set by regulatory bodies like the International Air Transport Association (IATA), the U.S. Food and Drug Administration (FDA), and the European Commission. 
These are important given the operational requirements of cold chain logistics.
How a cold chain works
Cold chain logistics is a catch-all term for the infrastructure used to store and transport temperature-sensitive products – mostly food and pharmaceuticals – within a specific temperature range over a prolonged period.
Cold chain logistics is complex because many nodes and parties are involved in moving chilled or frozen goods. Besides that, various products also have varying temperature requirements.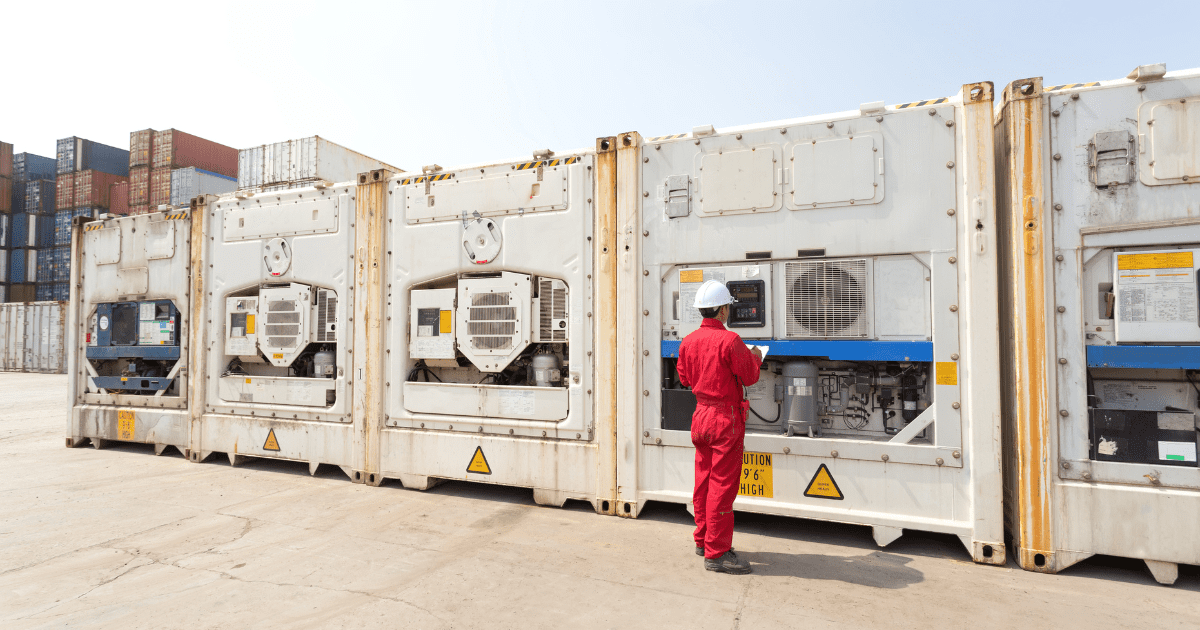 A key aspect of efficient cold chain operations is temperature-controlled storage that offers industry sector solutions. These include cold storage facilities that store goods and products that need to be transported and cooling systems that maintain the temperature of the goods at various aspects of the supply chain. 
Another critical component of the cold chain supply is temperature-controlled transportation. Certain critical touch points along the supply chain are at the greatest risk of temperature deviation, for example, during the physical loading and unloading of shipments.
To ensure that such temperature-sensitive goods are transported reliably from point to point, 3PLs utilize temperature-controlled transportation. There are several variations, such as temperature-controlled air freight and refrigerated vehicles.
What happens when a cold chain breaks
Sometimes, the unexpected occurs, and the cold chain breaks. For instance, contamination issues can arise when freezers and fridges are mismanaged or broken and become breeding grounds for germs. Inadequate packaging also exposes products to mismanaged temperatures in a trailer. In turn, damaged products hurt a company's bottom line. 
A transport breakdown is one of the worst things in cold chain logistics. When a truck stalls, temperature-sensitive products like vaccines or other perishable items can degrade quickly, resulting in lost revenue, customer dissatisfaction, and eventually a dent in the company's reputation.
In the life sciences industry, cold chain failure can have catastrophic consequences. In the worst case, it puts patients' lives at risk.
Keeping it cool with 3PL providers
Rather than taking on these logistical challenges, global healthcare companies, among others, have realized that 3PLs can offer several advantages.
R
elieves pressure on businesses
From the process standpoint, 3PLs have the expertise in end-to-end cold chain logistics, given their global network of facilities and a team of shipping experts with years of experience in the cold chain logistics industry.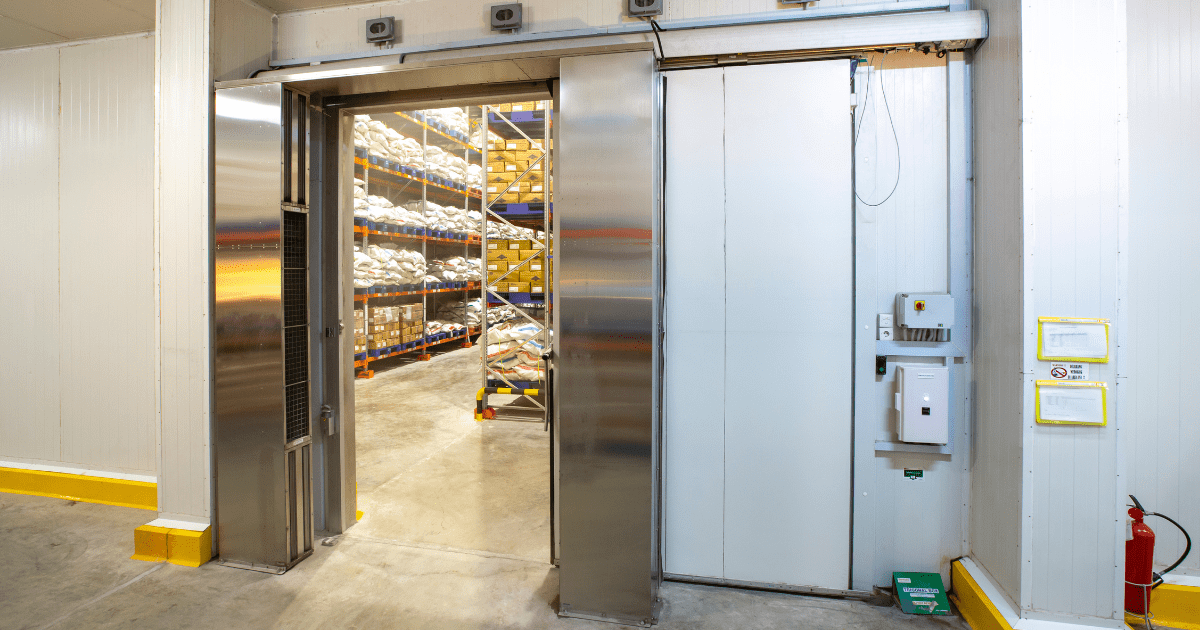 Technologically, they are equipped with state-of-the-art temperature-monitoring facilities, warehouses, and the latest cold chain transport innovations that utilize temperature-controlled transportation. They understand that certain products require extra care and specialized handling to maintain their integrity and efficacy throughout the supply chain.
With a smart temperature-controlled supply chain, 3PLs ensure there can be no breakdown in the cold chain process, such as temperature fluctuations in the goods or transport breakdowns since these occurrences can result in contamination or degradation of the goods. When these occur, it is unwanted pressure for businesses given the possibility of reputational damage and legal liabilities, all of which remove the focus from fulfilling their core competencies.
It makes cents
A key challenge for cold chain logistics is the excessive cost of keeping the product at the right temperature to ensure it stays fresh on delivery. 3PLs overcome this by tapping into their technological expertise, such as cost-effective, cloud-based GPS-enabled sensors used in ocean, rail, and truck freight to monitor the temperature of the cargo and provide real-time visibility of the entire supply chain.
Major 3PLs also constantly innovate their cold chain packaging to cater to the delivery of temperature- and time-sensitive goods, particularly as the convenience food industry grows. This is how freshly caught king crabs from the Norwegian waters, or Atlantic salmon, can reach the plates of hungry diners halfway across the world in under 24 hours, thanks to an agile cold chain supply network. This eliminates potential issues such as inadequate cold chain packaging, and ultimately, when fewer products are spoiled, businesses find that their total costs may be lowered. 
Optimizing with real-time data
Since 3PLs understand the challenges of cold chain logistics, they optimize their processes with the right technology. Using big data and analytics, 3PLs reduce potential risks and make better decisions about managing the temperature-controlled supply chain.
A global 3PL partner handles thousands of temperature-sensitive shipments across a broad range of customers, routes, products, and temperature situations. This allows them to mine real-life performance data to identify patterns, advise manufacturers on how to be more efficient, and mitigate any risks along the supply chain process. When a business understands how to streamline its cold chain to enhance customer service, it is a plus for solidifying its brand and reputation.
The future of 3PLs in cold chain logistics
It comes as little surprise that cold chains are growing at twice the rate of other shipping. In fact, the global cold chain market is expected to grow at a compound annual growth rate (CAGR) of 12.8 percent from 2026 and reach US$910 billion (€825 billion) in 2031, primarily in response to changing consumer preferences and an increased demand for fresh and frozen food. Consumers now expect high-quality products with longer shelf life, necessitating efficient cold chain management.
Meanwhile, outsourcing activities, particularly in the global healthcare cold chain logistics market, are projected to drive market growth. The global revenue for the healthcare cold chain logistics market is expected to exceed US$17 billion in 2023, with robust growth predicted through 2033. The pharmaceutical industry relies heavily on cold chain logistics to transport temperature-sensitive vaccines such as Covid-19 jabs, and drugs.
With so much at stake financially and reputationally, companies must deliver such products safely and efficiently. Doing so boosts customer service and satisfaction, one of the biggest competitive differentiators among businesses. Partnering with a world-class 3PL that prioritizes reliability, efficiency, and product safety could give companies an edge over their competitors because they understand that every component of the cold chain is as crucial as the other.
After all, a chain is only as strong as its weakest link.