Storage and transportation of temperature-sensitive cargo along a supply chain under controlled conditions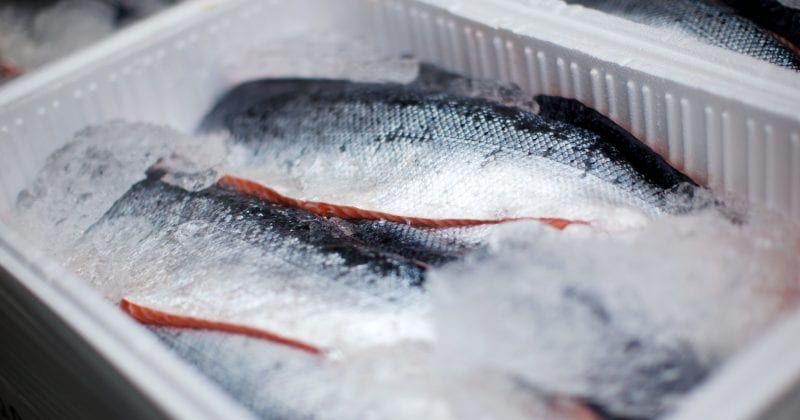 Freshly caught from Norwegian waters, live king crabs and Atlantic salmon can reach the plates of hungry diners in Seoul in less than 24 hours.
That is only possible because of cold chain logistics, or a temperature-controlled supply chain, which is the storage and transportation of temperature-sensitive products—mostly food and pharmaceuticals—within a specific temperature range over prolonged periods.
With widespread urbanization and the growing global middle class wanting higher-end food and pharmaceutical products, the demand for timely delivery of fresh quality products around the world has never been higher. Already, the global cold chain market is estimated to be worth US$447.50 billion by 2025.
One of the major challenges for cold chain logistics is the high cost involved in keeping the product at the right temperature to ensure it stays fresh on delivery. To overcome this, cost-effective, cloud-based GPS enabled sensors are used in ocean, rail, and truck freight to monitor temperature of the cargo and provide real-time visibility of the entire supply chain.
Cold chain solutions providers also have the responsibility to stay up-to-date with rules set by regulatory bodies like the International Air Transport Association (IATA) and the U.S. Food and Drug Administration (FDA) to ensure compliance.
The time has come for a new, smarter cold chain. Download this cold chain whitepaper to find out how this can be done.