MORE FROM THIS COLLECTION

When disaster strikes: How real-time information saves lives
Not all disasters are preventable, but knowing what to expect helps a great deal in coordinating emergency response.
Not all disasters are preventable, but knowing what to expect helps a great deal in coordinating emergency response.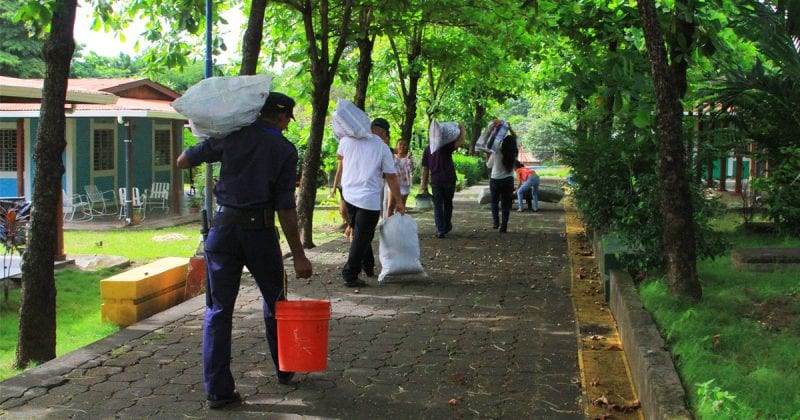 As a fresh wave of violence swept through the Nicaraguan city of Juigalpa in June 2018 — killing at least 264 people, an SOS Children's village stood just a short distance away. Whether the carnage would bring harm to the group of more than 30 children in the village was anyone's guess at that point.
The big question for the administrators of the SOS village of Juigalpa then was whether they should stay or run.
"The worst thing is not to evacuate and someone gets hurt," said Dr. Markus Enenkel of non-governmental organization (NGO) SOS Children's Villages International and researcher at Columbia University.
"But the second worst thing is to continuously evacuate the children, and then nothing happens," he added. After all, unnecessary evacuation might make people at the village skeptical of future alerts or it might even have negative repercussions on the mental health of the children.
"People will lose trust in the information they receive, and we will have to invest time and human resources into psycho-social care because the children can get traumatized," the disaster risk management coordinator explained.
Fast and continuously updated information is crucial when disasters strike, whether man-made or natural.
Thankfully, the NGO's Global Emergency Response Team received alerts on the incident, which allowed them to constantly monitor the situation during the evacuation and in the days that followed.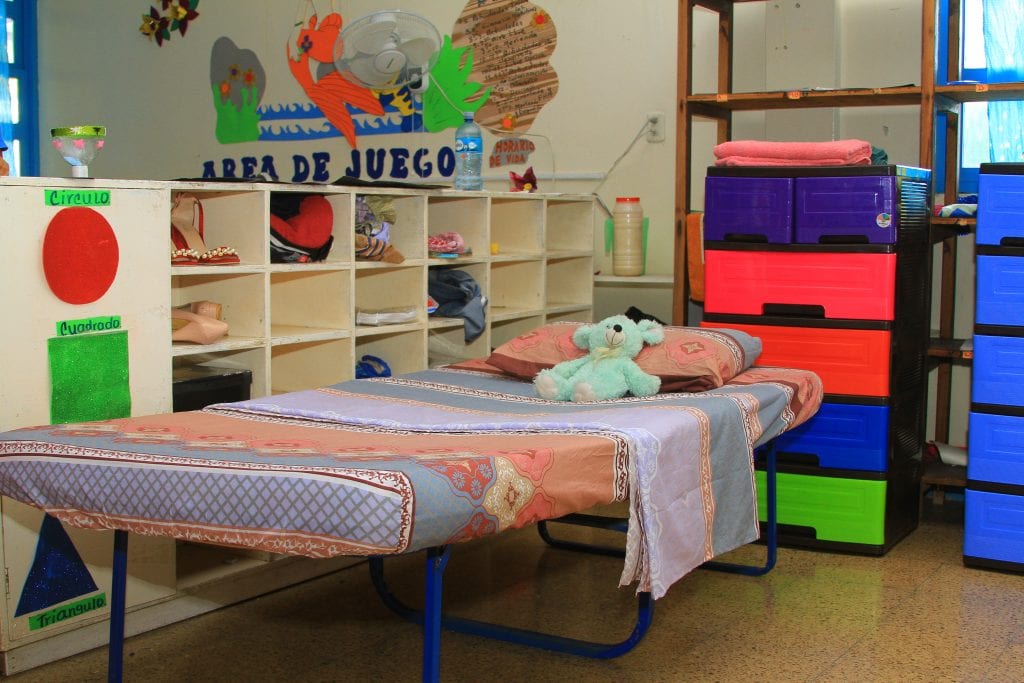 The team was notified through the DHL Resilience360 platform — a cloud-based supply chain risk management platform that uses advanced machine learning and natural language processing technologies to monitor millions of online and social media sources and identify potential risks.
It was originally designed for supply chain companies in various industries which manage the flow of components from thousands of suppliers worldwide daily. Issues with suppliers, from material shortages to poor labor practices, can sometimes cause painful disruptions to their businesses.
This initial application has since been extended to handle supply chain security as well as emergency preparedness and response coordination.
For the NGO, special features including the automated integration of satellite imagery are currently being added into the platform. This provides a macro view of the situation in the affected region, which can then be validated and discussed with SOS emergency experts on the ground.
Resilient against threats
For SOS Children's Villages International, the prompt alert amid the violent demonstrations in Nicaragua allowed the team to contact both its emergency focal point and colleagues in the Juigalpa village to devise an emergency response plan.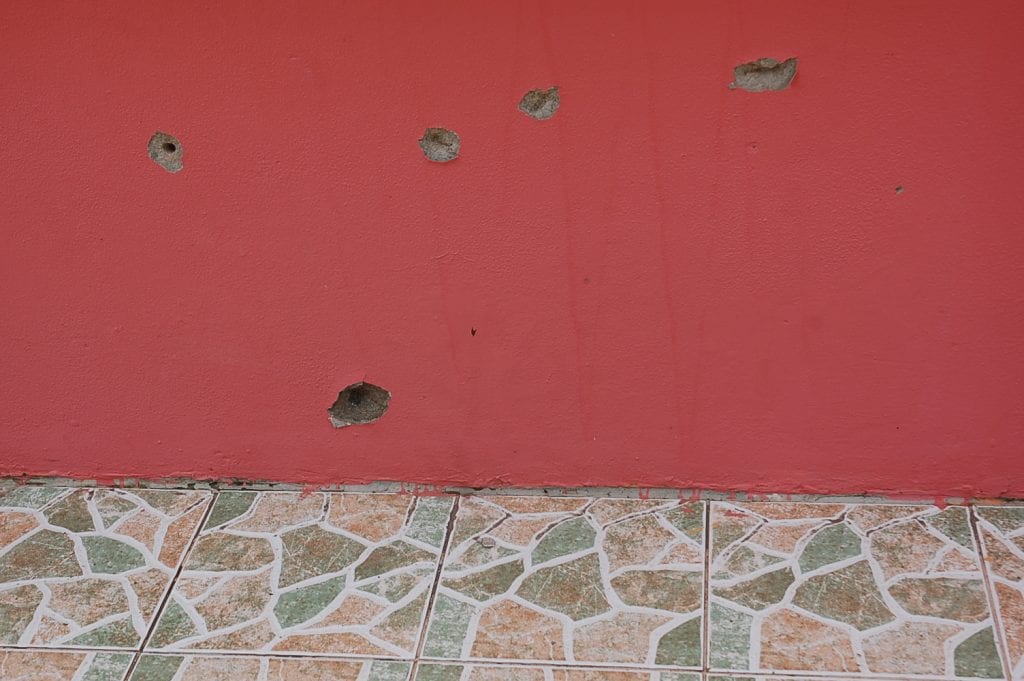 Whenever a sensitive incident happens, especially large-scale extreme climatic events or social conflict, members of the NGO need frequent updates to know what is going on — how likely their project location will be affected, what can be done to prevent or mitigate impacts, said Dr. Enenkel.
"The first and most urgent thing we need to do is coordinate on different levels internally. It goes from global, to continental, to national, and to the level of individual Children's Villages," he said.
Every year, the NGO helps nearly 593,000 children who have lost or are at risk of losing parental care. The NGO also equips them with skills that will make it easier for them to find jobs in the future, through career coaching and partnerships with multinational corporations.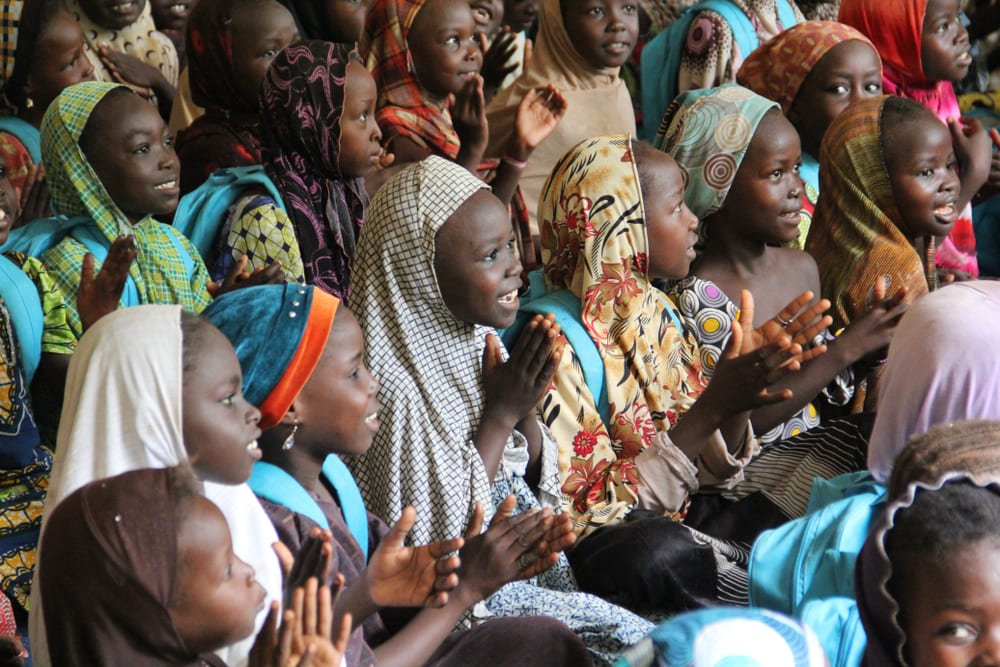 Without DHL's risk management platform, NGOs like SOS Children's Villages International would have to trawl through a deluge of information online themselves when a disaster strikes. This is both inefficient and time-consuming. Worse, inaccurate information could impede the organization's operations.
Dr. Enenkel cited a severe monsoon event in southern Sri Lanka where there were conflicting pieces of information circulating online. One satellite-based emergency mapping platform had said the south-western part of the country was completely inundated while another said it was the south-eastern part that was flooded.
"What the developer of the online platform missed was to tell users the exact information source, the spatial resolution of the satellite sensor and to incorporate a time stamp. There might be a flood in one region on one day and another region the next day," he said.
"In addition, satellite-based radar sensors might confuse high levels of soil moisture with actual inundations."
Managing crises with relevant data
Such experiences demonstrate the need for disaster experts who are capable of understanding and translating research-based or technical information in an operational emergency environment.
For Dr. Enenkel, the biggest advantage of Resilience360 is that it offers near real-time updates, which can be validated by other users on the platform. It also offers a lot of flexibility on how and which incidents are reported.
Users can choose to, for instance, receive alerts of all severe and extreme events via SMS, and moderate events through email for a wide range of disaster categories.
The information that users receive is also customized to their regional and thematic interests. A regional coordinator for western Africa for instance, would not need to receive a typhoon alert for Taiwan.
To improve the relevance of the data generated, one option could be to contextualize incident reports by viewing isolated incidents from a wider perspective, such as the indirect relation of Syria's civil conflict to extreme climate events.
This could be done easily through collaboration with leading academic institutions to build a better understanding of such complex relationships, according to Dr. Enenkel.
One thing is for sure: Having accurate, timely and trustworthy information is critical to protecting the lives of thousands of people affected by all kinds of emergencies.