MORE FROM THIS COLLECTION

Before the storm: Mitigating the impact of disasters
Extreme weather events might not be preventable, but their impact on supply chains can be kept to a minimum with the right measures in place.
Extreme weather events might not be preventable, but their impact on supply chains can be kept to a minimum with the right measures in place.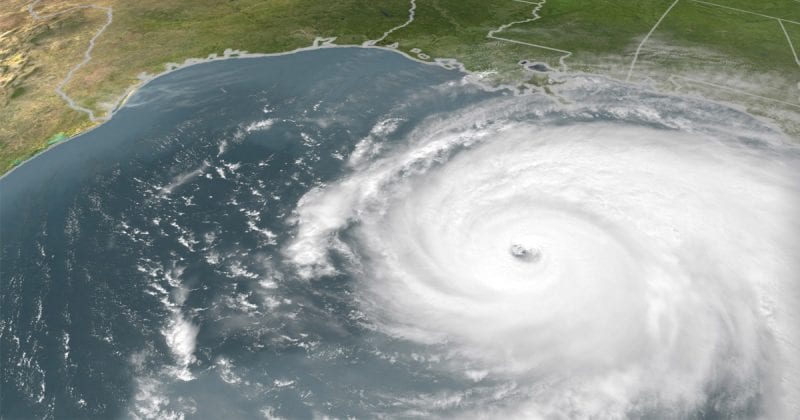 Barely a week after Typhoon Jebi — the strongest storm to hit Japan in 25 years — wreaked havoc in the country's Tokushima region, more incoming storms around the region were reported in quick succession.
Warnings against strong winds and heavy rain from Typhoon Barijat were issued in China's Guangdong and Hainan provinces, while the destructive winds from Super Typhoon Mangkhut prompted the mass evacuations of thousands in the Philippines' Cagayan province.
Already the 15th storm to hit the disaster-prone nation this year, Super Typhoon Mangkhut eventually unleashed ferocious winds and gusts equivalent to a category-five Atlantic hurricane, before barreling towards Hong Kong and southern China. Hundreds were feared dead after the storm triggered massive landslides and extensive flooding.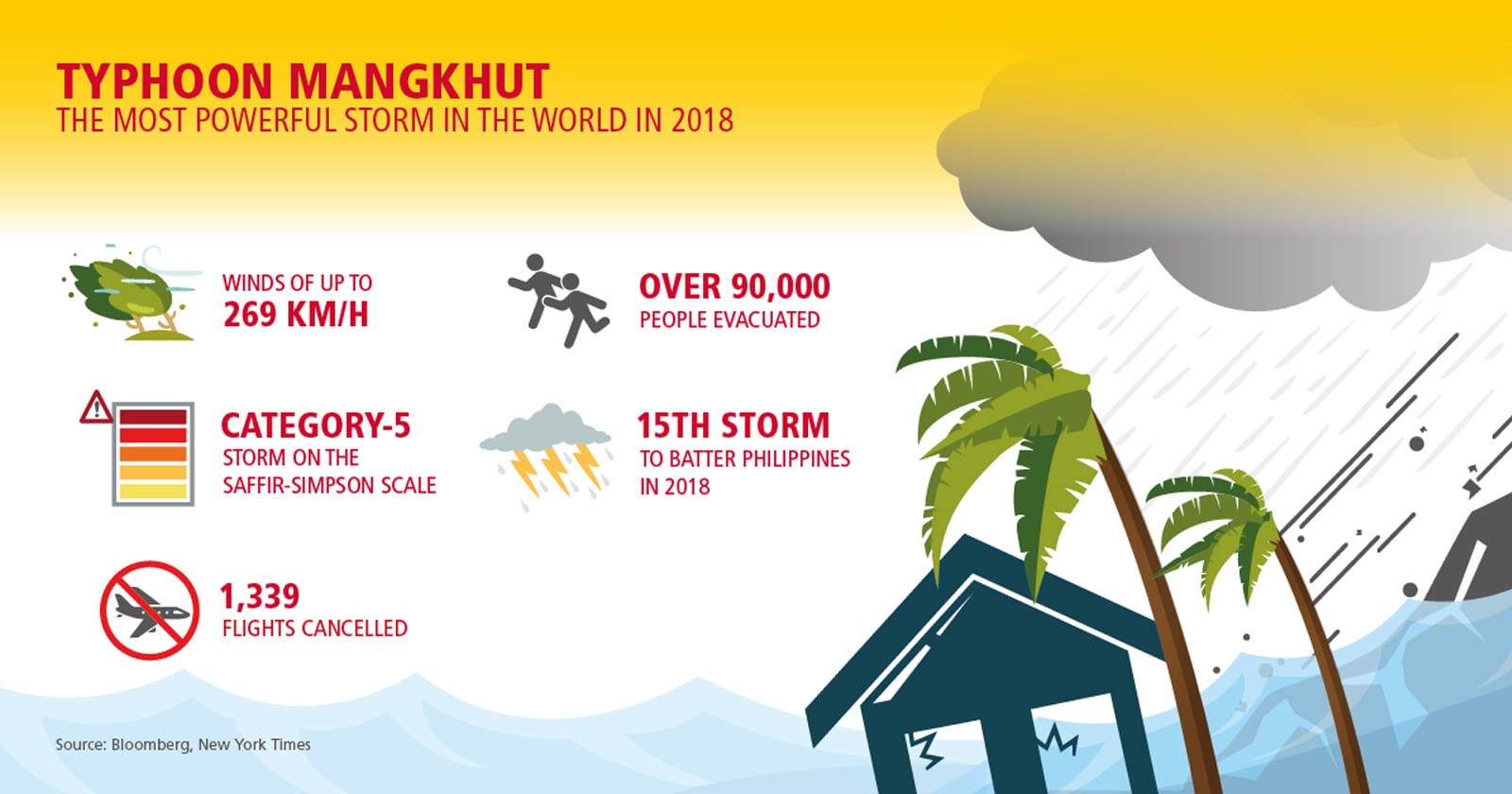 Some experts have since dubbed these extreme weather events as "the new normal". Even with advanced warnings, the trail of destruction left behind by such powerful storms would inevitably cause major disruptions across entire supply chains.
To minimize the catastrophic impact of similar disasters, companies should consider implementing these preventive measures from the short to the long term.
1. Pre-positioning essential material and stocks
Technology has enabled the forecasting of extreme climate events such as hurricanes and tornadoes with greater accuracy and precision. By monitoring storm forecasts in real-time, companies can save valuable time that can be used to assess potential locations and routes at risk, and initiate efforts to minimize disruption.
Mitigation efforts may include increasing inventory to bridge short-term supply shortages; storing fuel reserves and back-up generators for power generation during power outages; and setting up alternative communication systems such as Emergency Alert Systems (EAS), citizens band (CB) radios or social networks for employees and customers.
2. Drawing up business continuity plans for at-risk locations
Supply chains tend to be at the mercy of the elements and mapping out the contingencies in the event of a disaster ensures that any potential interruptions can be kept to a minimum. Companies, especially those with operations in disaster-prone geographies, with a business continuity plan in place will speed up disaster response rates.
In formulating such plans, companies should consider addressing critical aspects including potential alternative suppliers, alternative routes to and from crucial locations, key points of contact, additional short-term transportation costs and priority shipment identification.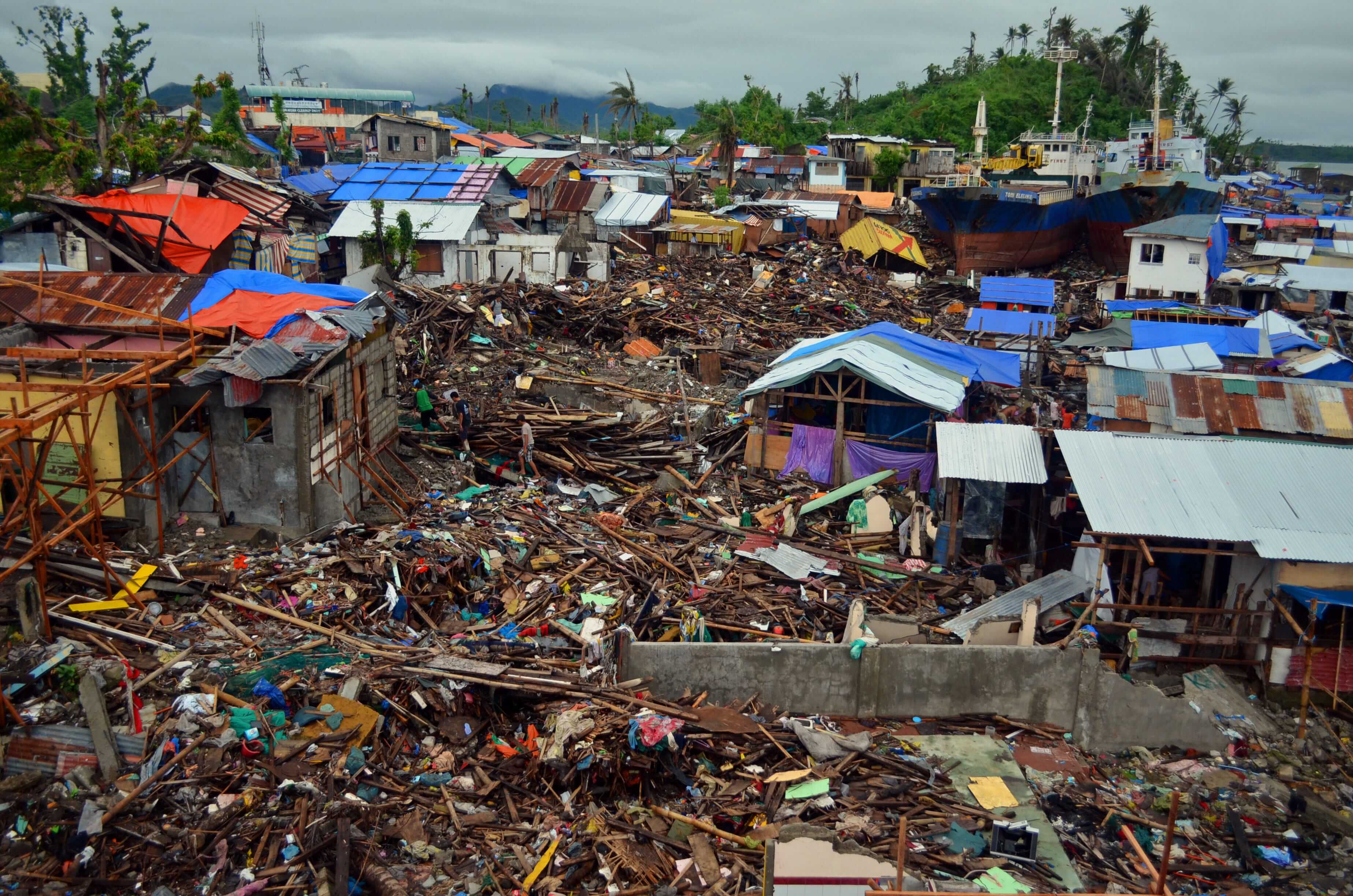 3. Use mapping tools for supply chain risk assessment
In the long run, companies may consider mapping tools to create greater transparency and understand interdependencies in their supply chains.
"Visibility in the supply chain of potential risks and existing mitigations allows you to make early, informed decisions. By responding promptly to disruption, and executing on business contingency plans, you can avoid the substantial cost of lost production and sales, premium rates, personnel costs, and brand damage," said Mirko Woitzik, Senior Risk Intelligence Analyst at DHL Resilience360.
This process, while complex and time-consuming, helps to assess the risk exposure of a company's different tiered suppliers by answering important questions — where they are located, which parts are manufactured at each location, or the history and nature of disruptions at each location.
By overlaying risk exposure scores and identifying locations prone to disasters, companies can prioritize mitigation efforts for risky locations down to sub-tier supplier levels more effectively.
4. Diversify manufacturing and distribution locations
During times of disaster, the likelihood of damaged infrastructure stemming the flow of goods in either direction increases. This problem is further amplified if these activities occur in the same venue located in a disaster-prone zone.
Organizations can consider mitigating operational risks by diversifying supplier, manufacturing and distribution locations, which will reduce the probability of complete production or distribution failure.
If alternative suppliers, production and warehouse facilities lie outside of high-risk areas, companies will still be able to continue production and fulfill orders when disaster strikes. Where possible, replacements of transportation routes from unaffected suppliers or warehouses should be established in advance, as per the business continuity plan.
5. Plan and conduct crisis simulation exercises
In times of crises, sound decision making and strategic planning are key to preventing chaos along the supply chain. Involving stakeholders in crisis simulation exercises helps them to get acquainted with management processes and enhance their capabilities to handle similar emergencies.
With practical scenarios simulating the aftermath of disasters, these exercises allow companies to rectify operational loopholes and identify areas for improvement in their crisis management efforts.
This article was adapted from "Hurricane peak season: What to expect in 2018", a DHL Resilience360 Special Report.