MORE FROM THIS COLLECTION

Meet Fatima Ait Bendawad: A figure of grit and benevolence
In the 15 years she has spent in humanitarian logistics, Fatima has seen and done it all — including standing toe-to-toe with military commanders to negotiate access for aid into war-torn countries.
In the 15 years she has spent in humanitarian logistics, Fatima has seen and done it all — including standing toe-to-toe with military commanders to negotiate access for aid into war-torn countries.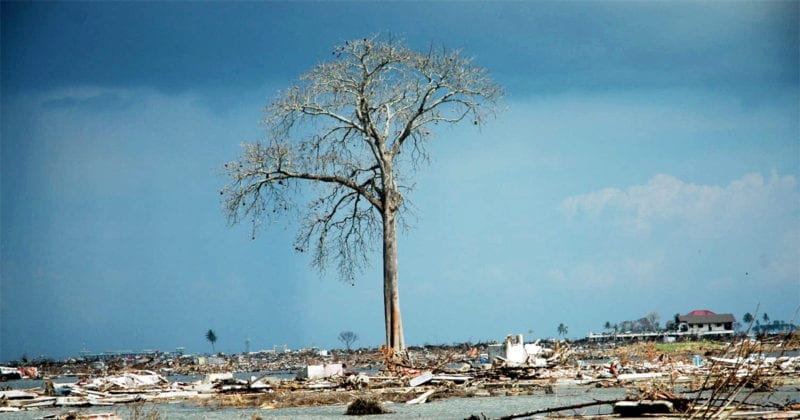 The date was 27 December 2004.
Barely a day had passed after an earthquake struck off the west coast of northern Sumatra, Indonesia, triggering tsunamis across 14 countries and claiming more than 230,000 lives in the aftermath.
Under the stifling heat of a moonless night, things started to get hectic at a humanitarian aid relief center. Hands moved in synchrony, heaving large boxes onto the back of trucks, each filled with blankets, sleeping mats, water purification tablets and other disaster relief supplies.
"I would never forget how I had to handle 50 containers that had to be loaded and moved within three days," said Fatima Ait Bendawad, who was a manager with a global transport and logistics company at that time.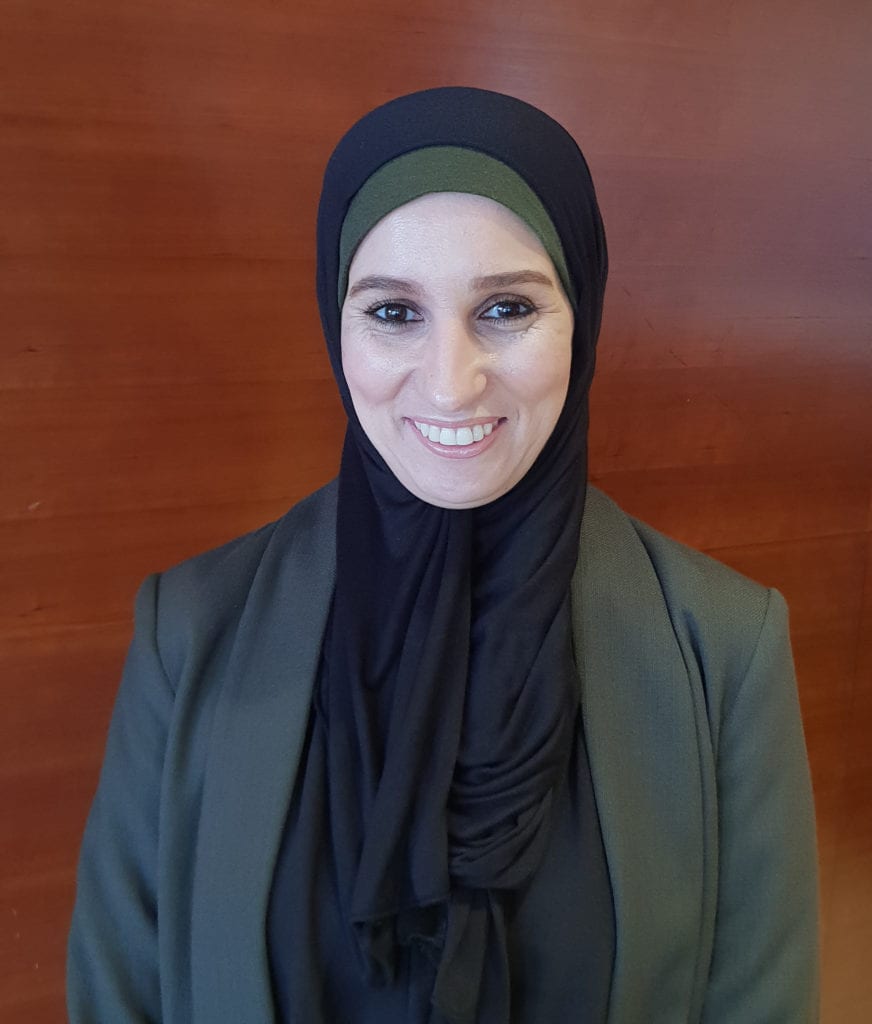 Communication lines in affected areas had been cut, and thousands were left without access to basic food, water and medicine. Many had died, and many more would, if they did not get the supplies. The need for speed was urgent and necessary.
"Everyone, including the managers, were loading supplies onto dozens of trucks with their bare hands so that the items could get to the airport and onto the first flight out," Fatima shared.
That humanitarian logistics operation will remain the largest and most complex she has been involved in throughout her 15-year career in the aid and relief supply chain field — both in terms of cargo movement and freight operations, as well as in the varied modes of shipment undertaken.
It was also then that she made up her mind to focus on humanitarian logistics.
The moment a disaster strikes
Now a veteran in the field, Fatima has coordinated many disaster relief efforts across the world.
She helped coordinate efforts during the Haiti earthquake in 2010; she witnessed the devastation when Typhoon Haiyan wreaked havoc in the Philippines in 2013; and she also helped to bring aid to those caught in the crosshairs of the civil wars in Syria and Yemen.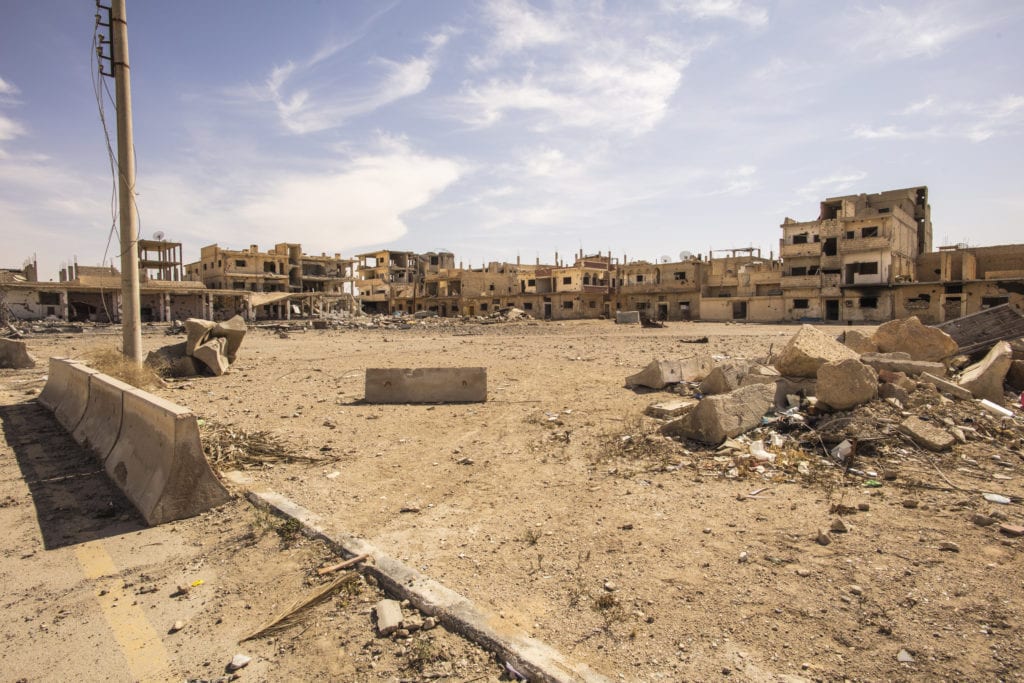 Today, she brings those years of accumulated experience to bear in her role as the head of DHL Global Forwarding's new Global Humanitarian Logistics Competence Center (GHLCC) in Dubai.
When disaster strikes, the first thing Fatima and her team will do is to find out whether the airport and sea port are in operation, that roads are accessible, and if electricity and water are running.
They then map out the logistics operations with the team on the ground, which includes securing an aircraft or ship to transport the disaster relief supplies.
For increased efficiency, they would also consolidate items from numerous humanitarian organizations with the ultimate goal of getting the first batch of items to disaster zones within 48 hours.
"These days, man-made disasters, such as wars and terrorist attacks, outstrip natural ones," said Fatima. And they bring with them new challenges.
During war, for instance, a country's airspace would be designated as a no-fly zone and commercial flights have to come to a halt. This makes it difficult to find quick, alternative cargo delivery options.
To Fatima, the most critical question is who will provide the official landing and flying permits.
When her team first brought humanitarian aid to Syria, where conflict broke out in 2011, they had to travel by road because all flights into the country were blocked. Their journey took six days from Dubai.
Often, said Fatima, the key to a successful operation is to think outside of the box.
When the conflict in Yemen broke out in 2015 and relief requests started flooding in, she decided to do things differently by enlisting the help of her colleagues in Australia who handle logistics for military operations.
"I learnt from my Australian colleagues that I had to speak with the military controlling the airspace. The Yemeni embassy helped put me in contact with the coalition forces and over time, I managed to negotiate for an airspace window that was sufficient for us to fly our disaster relief items in," she said.
"Try everything you can, do not give up."
Reaching those in need of help
Fatima believes that the new GHLCC in Dubai will make a difference in humanitarian logistics efforts by further improving efficiency and the consolidation of relief from various humanitarian organizations.
The team situated in Dubai will act as a "control tower", she added. "They will be properly coached in areas such as public health and shipment, and will speak the language of the client so we will be more synchronized."
She sees the humanitarian organizations not only as her clients, but also as the people who are desperately in need of help.
"The customers are those waiting to receive the aid. Maybe they don't have a say in the humanitarian operation, but what you do can be the difference between life and death for them," she said.
She recalled a phone conversation from some years back after coordinating a delivery to the Philippines following a devastating typhoon. She had missed the call from an unknown number and had assumed it was from a colleague stationed in Cebu, Philippines.
"I returned the call and it turned out to be someone who had received a box of items from a humanitarian organization with my name and number on it. He said, 'I just wanted to thank you because we received the donation'," she added.
That short conversation has stuck with her till today, as a timely reminder of why she chose humanitarian logistics as a career.