Managing the peak holiday season: Your e-commerce toolkit
Singles Day, Black Friday, Cyber Monday and Christmas are all coming soon! Follow our e-commerce toolkit to ensure you are ready for the peak season.
Singles Day, Black Friday, Cyber Monday and Christmas are all coming soon! Follow our e-commerce toolkit to ensure you are ready for the peak season.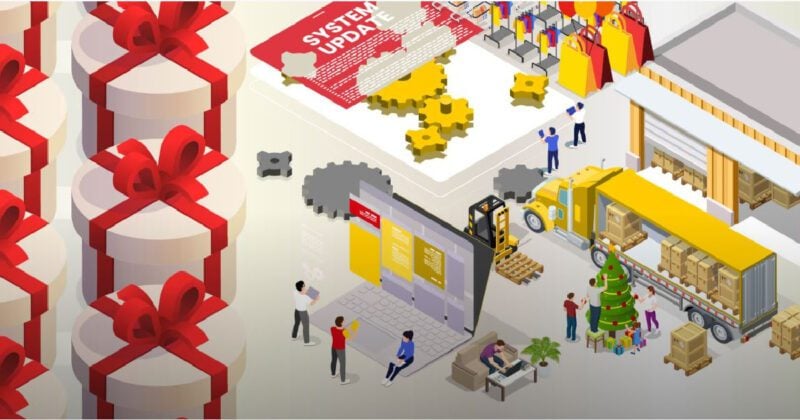 For retailers, Fall represents the busiest shopping period of the year – the peak season. Typically kicking off on Black Friday (Friday 24 November this year), it is followed by Cyber Monday (Monday 27 November), and then Christmas. Furthermore, in recent years, China's Singles' Day (Saturday 11 November)  has also crept onto the radars of shoppers outside China, which means it should be in your sales calendar too.
Many e-commerce retailers offer deals earlier and earlier each year to cash in on the buzz, which means your business should be preparing now. Here's how to prime your marketing arsenal, optimize your logistics, and make sure you maximize every sales opportunity this peak season.
How to Prepare Your E-Commerce Business for Peak Season
Plan ahead for seasonal demand
It's called peak season for a reason; it's not unusual for some retailers to make over 50 percent or more of their annual sales in the month up to Christmas. Yet knowing exactly which products will be your biggest sellers may take a little digging. A good place to start is to look at your sales analytics from last year's peak season to see what sold well, what didn't, and what days are likely to be your busiest. Keep a close eye on industry trends and listen to customers' feedback on social media to get an idea of their preferences.
Tap into AI
Artificial intelligence is helping small businesses transform their logistics – saving them time and money. A few examples to consider as the peak season approaches:
Automating warehouse processes – for example, AI-powered algorithms can optimize your warehouse's order-picking routes so that the most in-demand products are closest to the pack stations, saving valuable time.
Dynamic pricing – smart software driven by AI and machine learning will read your sales data in real time and then automatically adjust your pricing accordingly. For example, it will apply discounts on your website to slow-moving stock.
AI-powered chatbots – these can respond to customers' queries more accurately, and use past customer browsing data to upsell products they're more likely to buy.
Get your sales channels working together
Check you're selling on the right platforms to reach your target customers – and that they're working together.
The customer path-to-purchase has become increasingly fluid. They might browse your products on social media and then go in-store to purchase, or head straight to your website to buy after a nudge from a marketing email. Investing in your omni-channel retail strategy means you can offer a consistent brand experience at every touchpoint and use a unified commerce platform to collect all that invaluable customer data along the way.
Ways to make your online and offline channels work together include:
Flexible in-store pricing to take advantage of showrooming
Offering a click-and-collect service
Allowing the return of online goods in-store
Setting up a customer loyalty scheme that works seamlessly on and offline
Create content now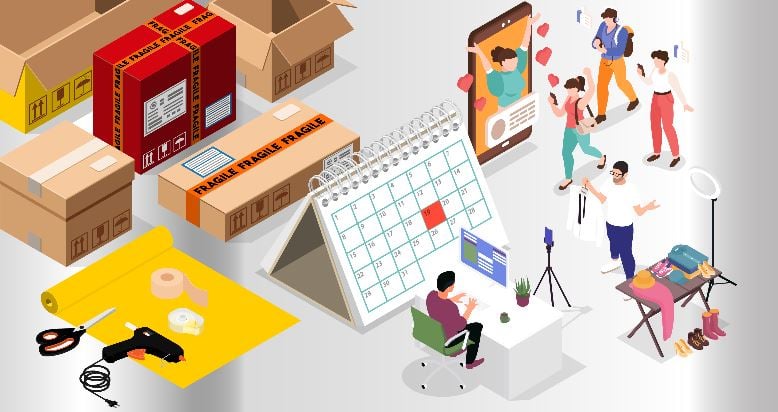 Your marketing content calendar should have been planned already. That way, you'll be able to focus on selling and inventory management during the busiest period, instead of worrying about how your social feed looks.
Email marketing campaigns, festive competitions and social media posts will all build buzz around your company's seasonal promotions, and gift guides are sure to be a winner too. Don't be afraid to use a fun tone of voice across comms – it's the countdown to Christmas after all!
Get your website in tip-top shape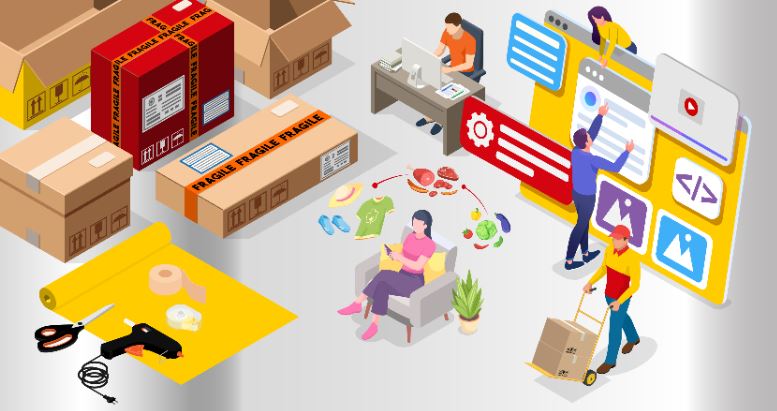 Your e-commerce website should receive an increase in traffic during the Peak season. So, before that happens, fix any bugs and make improvements.
Is your site prepared to manage the surge in traffic without the page-load speed suffering? Ensure easy navigation with a powerful search bar to help customers find what they're looking for. Give them product recommendations based on their previous browsing history. Highlight any seasonal offers on the home page.
Remember that customers want an easy and fast checkout experience, so offer Guest Checkout to save having to fill in lots of details. Shoppers are 70% more likely to finalize a purchase if their preferred payment method is displayed at checkout2, so give lots of options for payment.
Don't forget about mobile
M-commerce is growing faster than ever, so make sure your online store is optimized for the small screen. Have you thought about larger font and button sizes? Removed excess logins and pop-ups? Kept form fields to a minimum? These factors are crucial to any successful m-commerce strategy.
Shout about your sustainability policies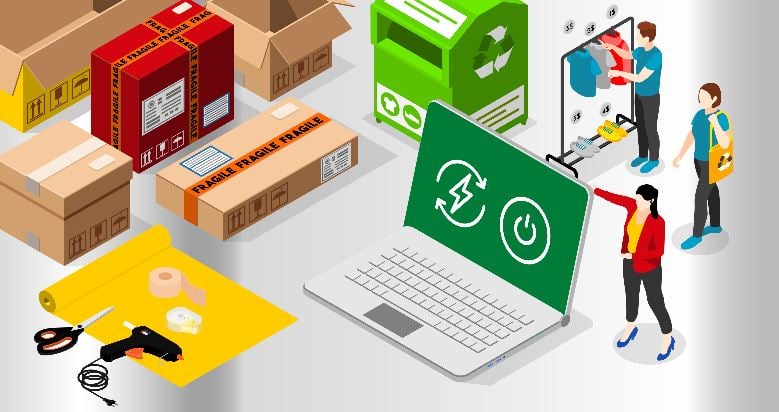 Research shows that consumers across all generations are now willing to spend more for sustainable products2. So, whatever your green credentials are – from carbon offsetting to offering eco-friendly packaging – be sure to be clear about them on your website. It might just be the difference between a customer choosing your brand over a competitor.
Use your packaging as a marketing tool
The main function of your packaging is to protect your products – so it should be robust, transportable, and easily opened and closed for returns. However, it can also serve as a powerful marketing tool. Stylish, innovative packaging, and personalized messaging or storytelling, can add a little something extra to your customers' purchases.
Remember too that consumers are increasingly eco-conscious when shopping online. Consider using sustainable packaging but be sure to understand the pros and cons of each packaging material, in terms of renewability, timeframe, energy sources needed and availability. If possible, provide an option for customers to send back their empty packaging in return for a discount. You can then recycle or reuse it.
Keep in close touch with international suppliers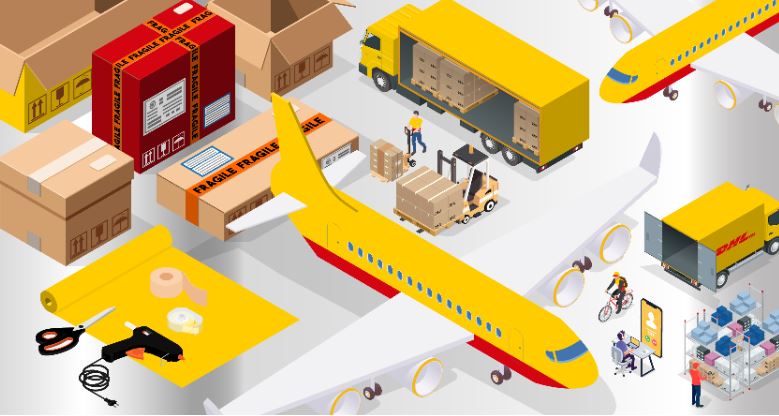 It's common practice for sellers to source products and materials from overseas manufacturers, where production is cheaper. But times are trickier than ever for global supply chains.
If you're relying on manufacturers from overseas, it's important to have regular communication both in the run-up and throughout the busy period. You should be checking in with your suppliers several times a week for status updates on all purchase orders so that if there are delays or problems, you can react quickly to find a solution that won't disappoint customers.
Relying on just one supplier has always had risks, so it's worth considering diversifying your suppliers. Having more than one gives your business a safety net should unexpected events occur, and there will also be fewer bottlenecks in your production line at times of peak demand.
Manage your inventory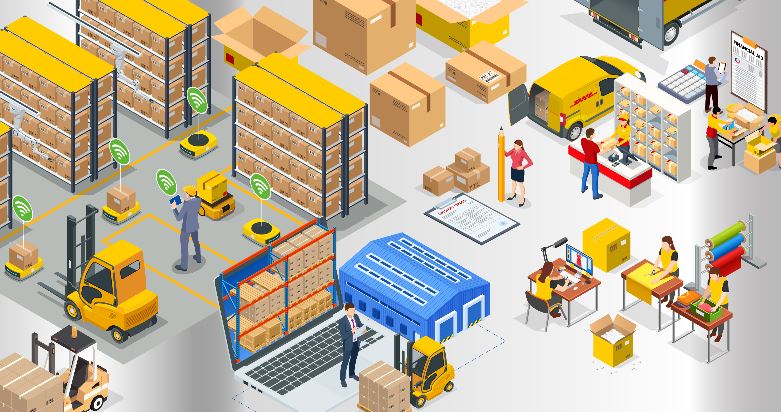 Overestimate demand and you'll have excess products on your hands that could take months to shift (especially tricky if the goods are seasonal) – but underestimate, and you risk losing customers who try to buy a product from your website only to be told it's out of stock.
Another challenge lies in store for multichannel retailers. If you're selling through an e-commerce website and a bricks-and-mortar store, the complexities of tracking all the incoming and outgoing stock increases. An online marketplace adds another channel to monitor. Before you know it, you're in spreadsheet hell, trying to track inventory across multiple touchpoints, and spending a great deal of time creating listings for each.
Implementing a single inventory management system for all channels will save you time and reduce your mistakes. There are many solutions specifically designed to help multi-channel retailers manage their inventory seamlessly. Jump online and do some research to find the best inventory management system to suit your budget, business needs and the size of your company.
Streamline your processes
Aligning your supply chain processes is something you should be doing anyway, not just during peak season. An order management system (OMS) will monitor data from your various systems to track sales, orders, inventory and fulfillment so that you can get your orders to your customers cheaper and faster.
Ultimately, an agile supply chain is a strong supply chain, and an OMS will help you build that by informing you immediately when orders are cancelled, inventory quantities change, or there are delays with fulfillment, so you can pivot quickly.
Plan your staffing needs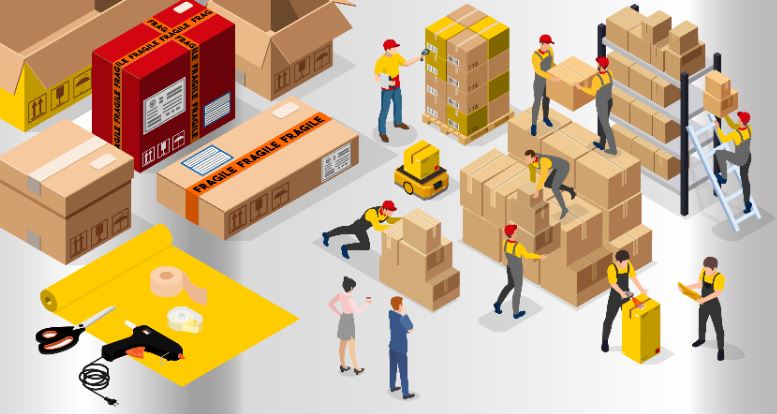 If you're going to need extra staff for your warehouse, or to manage overflow storage facilities, start recruiting now. Allow time to onboard the teams and train them to deal efficiently with all your orders. If possible, surge test typical peak demands in your warehouse before the season begins. After all, efficient order fulfillment and customer service is what keeps those customers coming back.
Offer On-Demand Delivery
Whilst your business will be busy juggling a million things over the peak season, the main thing your customers will care about is delivery. They want flexible and convenient delivery options – and won't hesitate to go to a competitor of yours if you can't meet their wishes. That's where offering On-Demand Delivery will give your business an advantage, allowing customers to choose exactly when and where their orders are delivered.
Don't forget to be clear on your e-commerce website about order deadlines for Christmas delivery.
Make returns work for you
Frustrating as returns are to manage, giving customers a simple, stress-free experience can be the difference between them coming back to your store or not, so be sure to have a clear returns policy in place.
Enabling your customers to drop their returns to a parcel locker means your logistics partner can collect more of them from a single location. Not only will this bring costs down, but it will also result in fewer carbon emissions.
There are things you can do to make returns less likely in the first place – such as including detailed information and high-quality photos and video on your website, so customers can see exactly what they're buying.
Plan your after-sales strategy in advance
Peak season may bring new customers to your store and you'll want to ensure they return. So, while it may seem like thinking a long way ahead, now is also the time to put together your after-sales strategy.
Sending a thank-you email is a nice touch and inviting customer feedback will help you improve your service. You could also send a follow-up email to recommend other products from your store or offer the customer a discount on their next purchase. It all strengthens the links between your brand and your customer and improves the chances of them buying from you again.
Finally, we hope you've found this guide useful and wish you every success with 2023's peak season!
With a DHL Express Business Account, you'll receive full support from the logistics experts as you navigate the peak season.
References
1 - 2Checkout blog, June 2020
2 - Forbes, March 2022
This story was first published on DHL Discover and was republished with permission.