Connecting the unconnected – how IoT is shaping the future of logistics in Ghana
IoT promises far-reaching payoffs for logistics operators by optimizing asset utilization to drive greater operational efficiency.
IoT promises far-reaching payoffs for logistics operators by optimizing asset utilization to drive greater operational efficiency.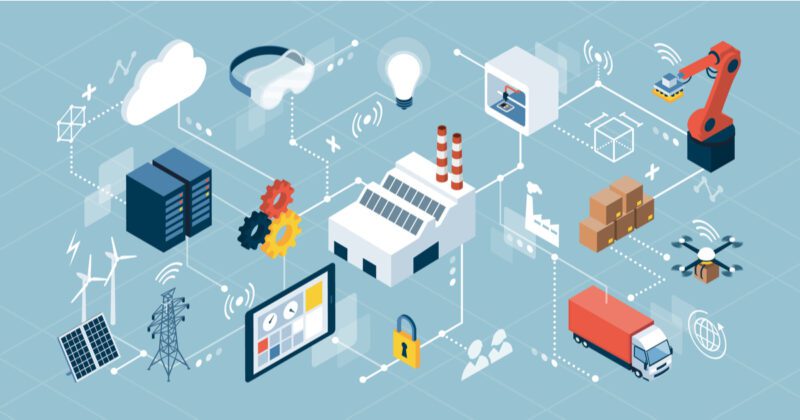 Ranking as one of the fastest-growing economies in Africa with a corresponding rise in consumption levels of its middle class, Ghana is experiencing an unprecedented spike in demand for freight forwarders and warehousing capacity.
Although urban population growth overtook rural growth in 2013, a significant portion of the country's citizens still resides outside the city. As a result, temperature control, security, and efficiency are important considerations for the country's supply chain. The Internet of Things (IoT) plays an increasingly central role in solving bottlenecks and improving the cost, quality, and efficiencies of its logistics activities.
At the very heart of IoT's value is optimizing asset utilization to drive greater operational efficiency. It promises far-reaching payoffs for logistics operators and their business and end customers. In this article, we shine a light on how IoT will shape the future of logistics in Ghana.
Covid-19 vaccines and temperature control
With more than a third (nearly 12 million) of people living in rural Ghana, getting time-limited, cold chain-dependent vaccines to them is usually a daunting prospect. However, IoT ensures that every shipment from the manufacturer reaches the population in a safe and timely manner.
By providing live monitoring for end-to-end visibility, the technology gives a clear indication of the location of the assets, the temperature levels (state of the assets), and measures of how the assets perform. Sensors and alert systems monitor the condition of perishable goods from the supplier through the warehouse until it reaches the end-user. The temperature or humidity thresholds of the goods trigger an alert if they reach compromising levels, meaning the logistics operator can take preventive action.
Container tracking sensors are still the most widely used IoT-driven solution by freight forwarders and shipping lines. IoT sensors can alert shippers when environmentally sensitive goods are exposed to external conditions that exceed the protective abilities of temperature-controlled packaging for added quality and safety.
Cargo tracking
Over and above the rising consumption needs of the middle class, an estimated 1 million smallholder farmers and their communities in marginal areas of Ghana depend on cocoa for their livelihoods. While there's no shortage in demand, they desperately need better cargo tracking.
The IoT is the ideal digital instrument to monitor tracking easily and interact with assets through wireless connections. For these farmers, it means a faster and more flexible, efficient, predictable, and resilient supply chain.
A central IoT platform merges multiple assets into a single, easy-to-use portal with global accessibility, allowing logistics providers and their customers to track all assets via various devices. This provides full visibility into all shipment tracking in real-time.
With advanced analytics software, it's possible to store, process, and analyze shipment data, which shipping companies can use to identify hidden patterns. With this information at their fingertips, they can compile valuable resource and cost optimization insights. Armed with this data, carriers and their customers can optimize route planning, reduce fuel consumption, automate manual tasks, improve process efficiencies, and improve shipment security.
Such a monitoring system allows businesses to take immediate action and make faster decisions to facilitate timely delivery. It reduces the need for cumbersome paperwork for shipping companies, freeing up employees' time to focus on more valuable tasks.
A connected future for Ghana
 IoT supply chain solutions will play a decisive role in Ghana's economic recovery as it builds a connected future that offers new capabilities. Increased capacity, greater reach, faster speeds, better energy efficiency, and lower costs will undoubtedly solve operational headaches for more businesses entering the fray.