Track and Trace: Why your business needs it more than ever
Improving supply chain visibility is essential for both B2B and B2C shipments, as trade is pressured by rising costs, growing volumes and threats to sustainable growth.
Improving supply chain visibility is essential for both B2B and B2C shipments, as trade is pressured by rising costs, growing volumes and threats to sustainable growth.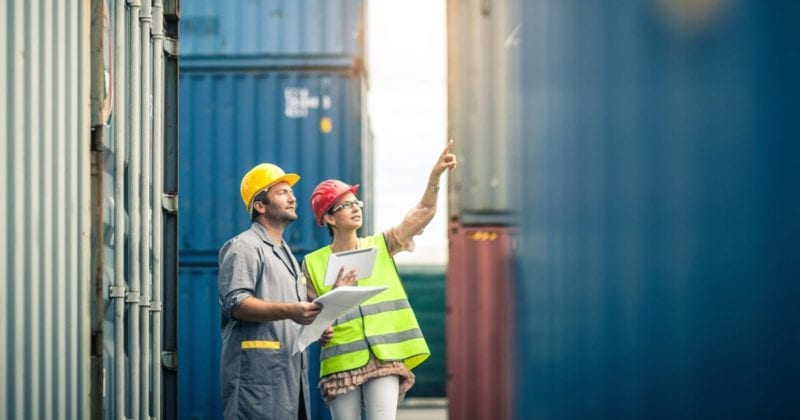 Thanks to digitalization, shipment visibility is becoming increasingly transparent and cost-efficient.
Improving visibility is also becoming more vital to global trade and the logistics industry. In the fifth and latest edition of DHL's Logistics Trend Radar, at least 11 of 29 key industry trends have direct implications on visibility, or depend on reliable tracking infrastructure as a core factor in their development. Some of these trends include omnichannel logistics, smart containerization, and next-generation security.
Track and trace is here to stay as a value-adding component of any supply chain. Here are three reasons why:
1. DIGITALIZATION IS THE FUTURE OF LOGISTICS
With globalization on an irreversible path and the exponential rise of e-commerce, ballooning trade volumes weigh down on existing supply chain infrastructure. The logistics industry has looked to digitalization for a trove of solutions that promise to increase efficiency and reliability, lower costs, and create a more sustainable value chain.
Recognizing that trade growth depends on seamless, global logistics networks, Deutsche Post DHL Group implemented its Strategy 2025 – Delivering excellence in a digital world to build the capacity and capability needed to support this trajectory. Track and trace systems that use Internet of Things (IoT) devices to collect data play a central role in laying this groundwork.
"IoT allows us to digitize the physical world by attaching sensors to track all the attributes of a shipment, including location, temperature, humidity, shock, and upload it to the cloud," explained Aren Sungjemrenla, Senior Innovation Manager at DHL Asia Pacific Innovation Center. "In logistics, use cases fall within three main areas: smart operations, transportation, and last-mile delivery."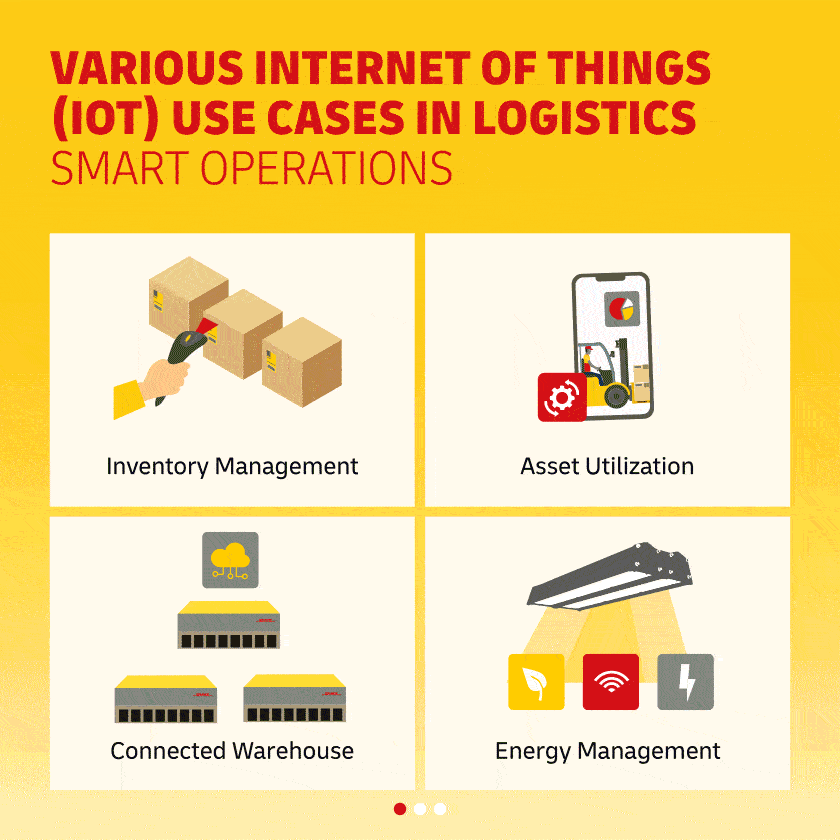 Tapping on unprecedented volumes of data being collected across the entire supply chain has transformed the industry as a whole. Big data analytics has helped with route optimization, sped up processing capabilities, and empowered smarter forecasting to reduce costs and mitigate risks.
Nearly all third-party logistics providers surveyed in a comprehensive study said that data-driven decision making is essential to the future success of supply chain activities and processes.
2. BETTER VISIBILITY MAKES FOR A MORE RESILIENT AND SUSTAINABLE SUPPLY CHAIN
As economies the world over battle with Covid-19, political instability, and a looming recession, more are looking towards bolstering their distribution networks. Clear shipment and asset level visibility can help companies to navigate uncertainty and stay in control through major disruptions by identifying, prioritizing and managing risks and inefficiencies early, to facilitate their response in crisis scenarios.
"Now is the time to make strategic supply chain improvements that can help reduce the impact of future disruptions," said Megan DeFauw, Managing Director and Partner at Boston Consulting Group. "The value from this increased resilience far outweighs the small cost benefits companies might get when they try to squeeze out a few additional cents out of their global supply chains."
Today, there is particular concern over the trade of counterfeit pharmaceutical goods. Authorities in more than 90 countries seized US$14 million (€12.79 million) worth of counterfeit critical medical supplies in one major bust during the Covid-19 pandemic alone. Moreover, up to 30% of drugs sold in emerging markets have been found to be fake, with counterfeit drugs causing around a million deaths each year.
Improving shipment visibility empowers companies to store and share data proving the legitimate and sustainable sourcing of their products, to ensure quality standards and protect consumer well-being. Furthermore, track and trace technologies are critical for security and preventing theft, a growing concern particularly for the imminent shipments of genuine Covid-19 vaccines.
Watch: IoT implementations for some key sectors including consumer, life sciences, and manufacturing are discussed in this webinar hosted by the DHL Asia Pacific Innovation Center.
Continuous innovations in IoT also help logistics players to streamline shipment tracking and reduce waste where possible. For example, concerns over the cost of GPS tracking devices and the difficulties involved in retrieving them upon fulfillment have urged providers to take action.
"To optimize costs and in line with DHL's GoGreen strategy, we are also working on smaller, non-disposable tracking devices that can be retrieved easily via mail," said Christopher Fuss, Head of DHL SmartSensor IoT, DHL Customer Solutions & Innovations (CSI).
According to Fuss, these and other similar devices could, in the future, even be powered through energy harvesting — tapping on environmental radiation that comes from nearby devices and electrical wiring.
The digitalization decision: When to implement IoT in your supply chain
"To begin with, when companies decide to adopt IoT, it's rarely an isolated event — it is usually part of a journey towards an overall digital transformation that will empower better decision-making," said Sungjemrenla.
The first step is to identify the problems you want to solve, the hypotheses that need testing, and the types of data needed. These deep-dives will help determine what kind of information is needed to address those pain points.
"Some of the information you need might already exist, but where it doesn't — that's where the value of IoT comes in, to bridge the gap between what is available today and what is possible to capture," Sungjemrenla concluded.
3. GIVING CUSTOMERS WHAT THEY WANT
Ultimately, for both B2B and B2C players, the core benefits of track and trace include risk mitigation, operational control, improving customer engagement and satisfaction, and expanding revenue streams.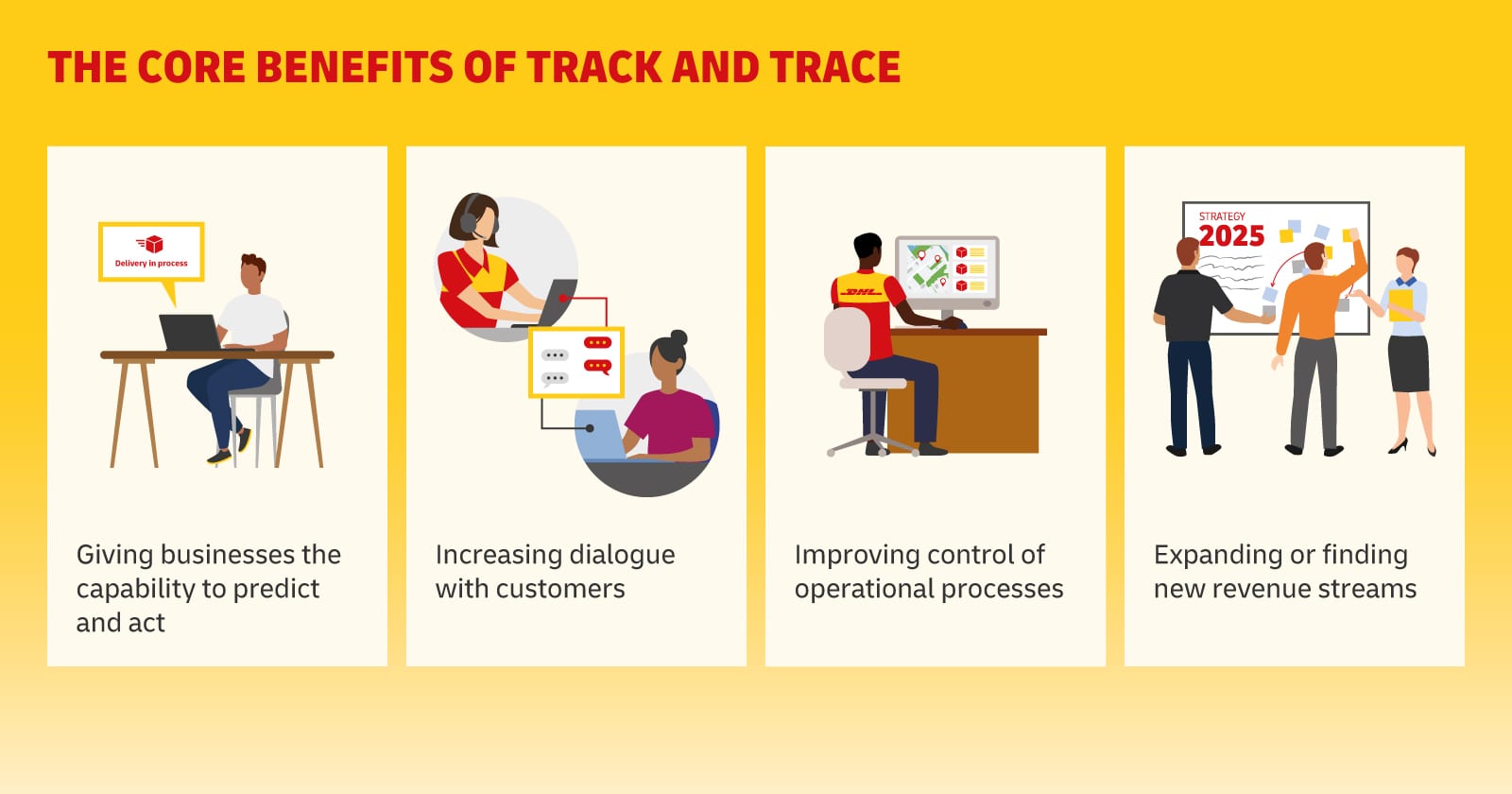 "At DHL, we want to offer our customers the option to access relevant information on their shipments through dedicated, streamlined platforms," said Fuss, on prioritizing customer needs in global track and trace development.
For example, DHL Global Forwarding has the myDHLi system which allows shippers to book shipments, get quotes, and retrieve information on shipment status.
"All this sensor-based information will also flow into tracking platforms, as we onboard more and more solutions to make it as easy as possible for customers to have better visibility of their assets and shipments," Fuss added.
In the last-mile, missed deliveries can rack up costs amounting to billions of dollars each year. Customers are likely to abandon retailers after receiving incorrect or late deliveries, even just once. To address this, DHL Express empowers shippers with its On Demand Delivery service, which gives end customers the choice of how they would like to receive their delivery, with proactive email or mobile notifications about a shipment's progress.
Concluded Fuss: "We're doing all this not only to get visibility but to get greater control and valuable actionable insights — such infrastructure upgrades come at a cost and there must be a strong business case for adoption."